A few weeks shy of becoming a teenager, twelve year old Aspen Kelly's mom wanted to surprise her daughter on her 13th birthday.
She posted a request on Facebook to family and friends to send Aspen a postcard from wherever they were so that she could share with her on her birthday.
Aspen can't travel because of her condition so her mom, Vanessa, thought this would cheer her up.
What followed was a flood of postcards from throughout the United States and the world– including a special post card all the way from Greece, signed by Tom Hanks.
"This postcard is too awesome not to share, and I'm totally geeking-out right now!" Vanessa Kelly wrote on Facebook, about a month after she originally posted her plea for postcards. "Tom Hanks took the time to send Aspen a postcard from Greece!"
"I hope this arrives in time for your happy 13th birthday! Love you."
Signed, Tom Hanks… several thousand miles away from the tiny island of Antiparos where Hanks and his wife, Rita Wilson spend their summers.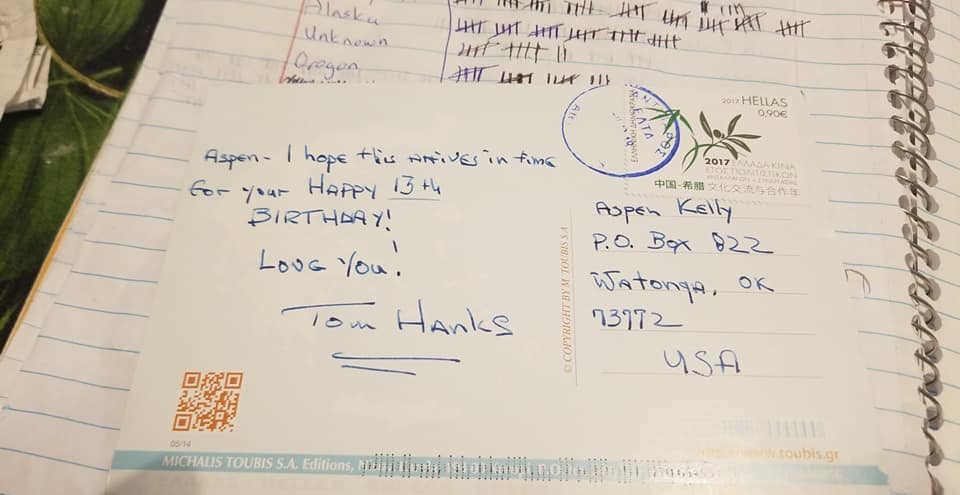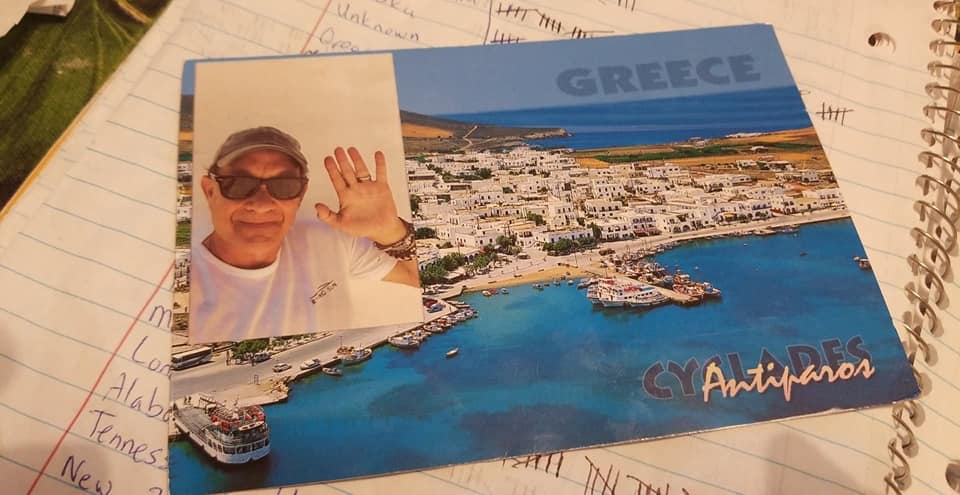 Aspen will get her wish of seeing the world for her birthday, including Greece with a famous new pen pal– even though her cancer treatments will prevent her from physically traveling.
Photos from Vanessa Kelly via Facebook.
*****
Since you're here… I have a small favor to ask.
More and more people than ever before are reading The Pappas Post and despite increasing costs to maintain the site and provide you with the quality content that you deserve, I will never "force" you to pay for our website or add a paywall. I believe in the democracy of the internet and want to keep this site and its enriching content free for everyone. But at the same time I'm asking those who frequent the site to chip in and help keep it both high quality— and free. We've implemented a "free-will" annual subscription for those who want to support our efforts. I guess it's fair to call it a philotimo subscription… because you don't have to do it but it's really the right thing to do if you love the site and the content we publish. So if you like The Pappas Post and want to help, please consider becoming a "philotimo subscriber". Click here to subscribe. If you'd rather make a one time donation, we will gladly accept any amount, with appreciation. Click here to donate any amount.