Several hundred area supporters of SOS Children's Villages in Greece came together in Toronto for a fundraiser, raising almost $150,000 for the charity. The fundraiser, created by local supporter Voula McLaughlin and organized by a committee of people and businesses, put on a spectacular night of music, entertainment and testimony about the charity, which serves the needs of children and their families via their network of homes.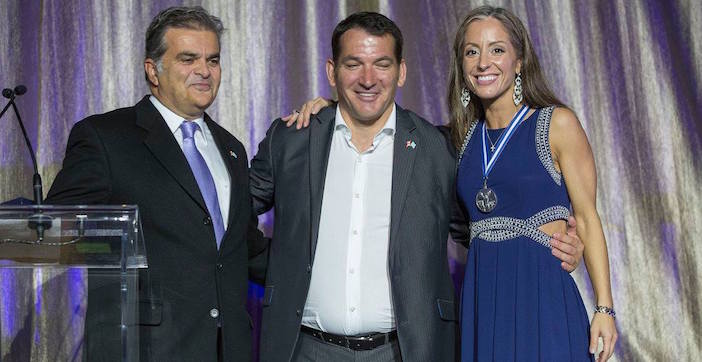 The actual event raised $79,000 with a $50,000 matching gift given by The Hellenic Initiative, for a grand total to SOS Children's Villages of $144,000. The evening also included a performance by Arianna Savalas and an appearance by Greek gold medalist Pyros Dimas, amongst others.
Photos by George Notis.