Inspired by Greek beauty, Karl Lagerfeld launched Chanel's 2017 Cruise, or Resort Collection at a fashion show in Paris— complete with a replica of the Parthenon and other ancient Greek sites.
Lagerfeld, a huge fan of Greece and regular visitor to the country had originally wanted to host the show at a historic site in Greece but was rebuffed by the Central Archaeological Council. No problem— Lagerfeld built the Parthenon… in Paris.
Guests gazed in awe— some of fashion's most powerful people— at the backdrop that recreated ruins from the Parthenon in Athens and the famed Temple of Poseidon on Cape Sounion stone for stone, column for column as models emerged to display Lagerfeld's latest designs for Chanel.
Pebbles, marble stones and sand decorated the runway alongside a real olive tree, while shrubs and mountain flowers peeked out from between the rocks by which the Grecian goddess-styled models walked during the 15-minute presentation.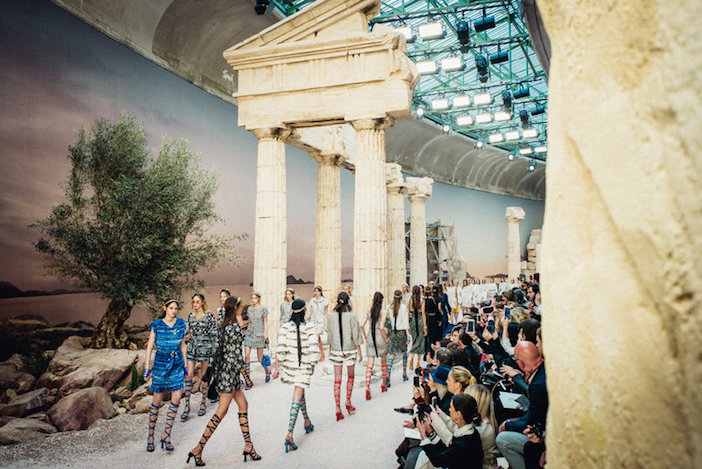 Chanel spent a small fortune erecting the Greek mix of temples. The set incorporated some of the Parthenon as well as the Temple of Poseidon on Cape Sounion.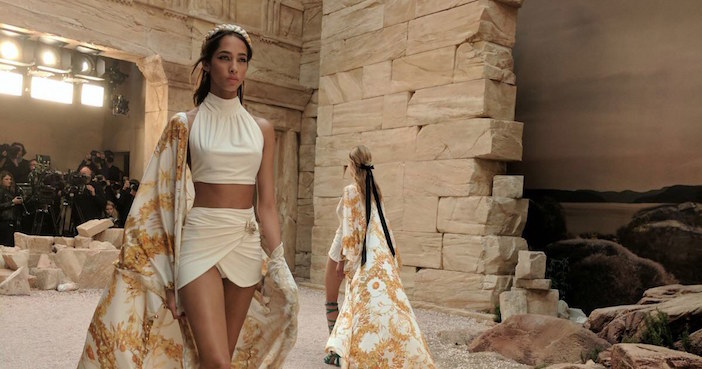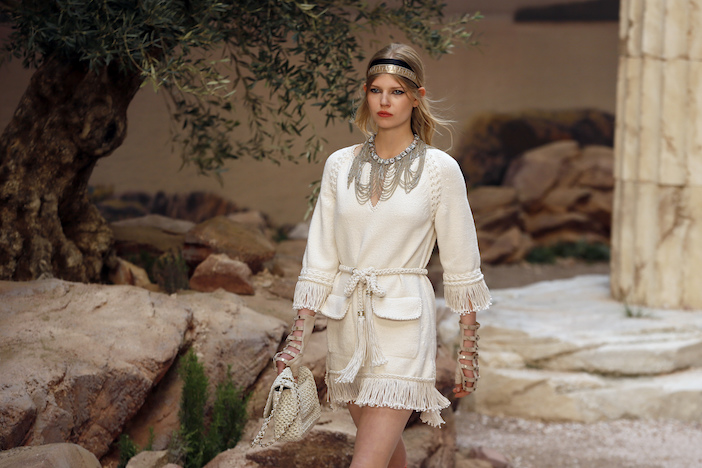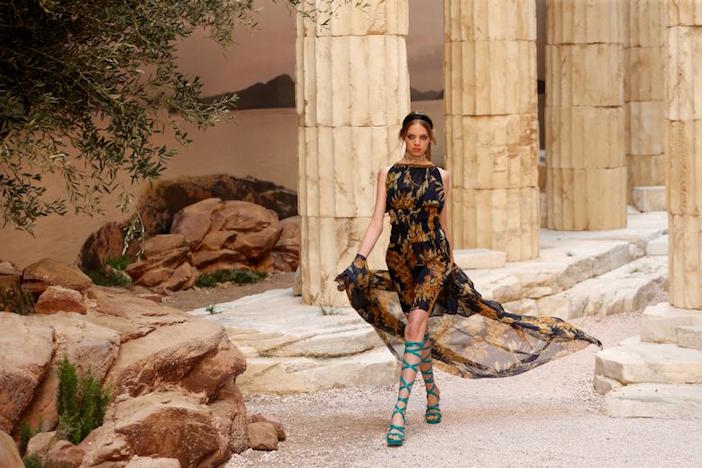 It took 50 craftspeople three weeks of construction, and nine days of assembly, to complete.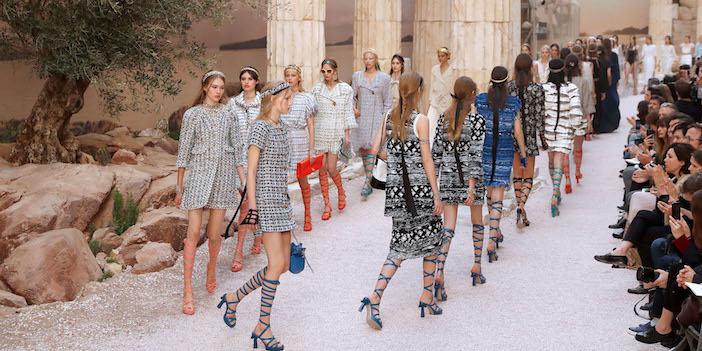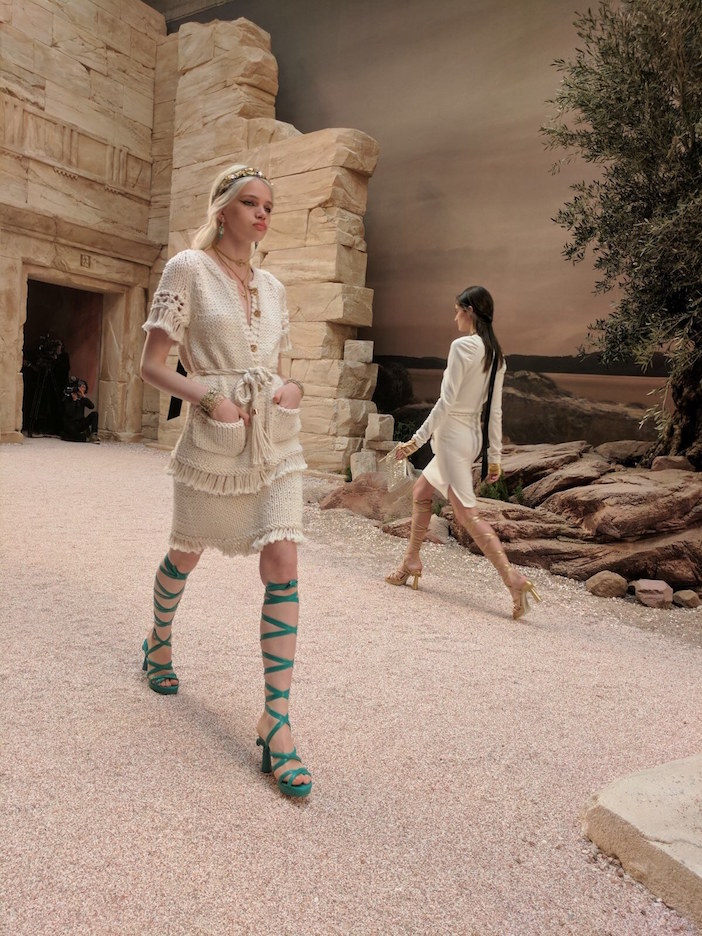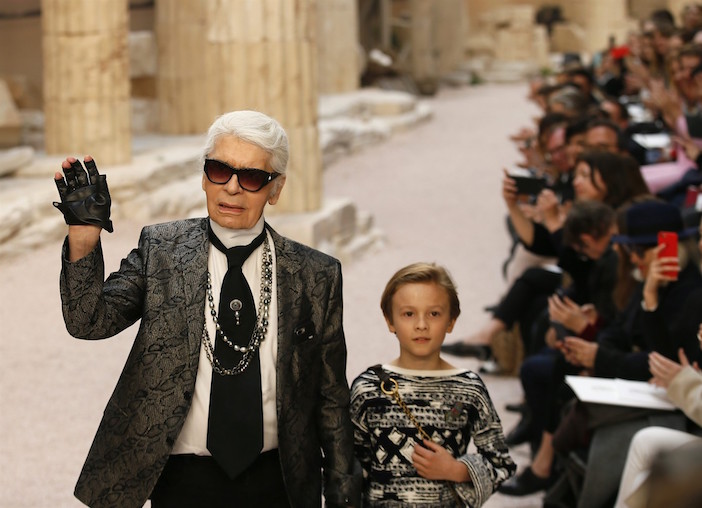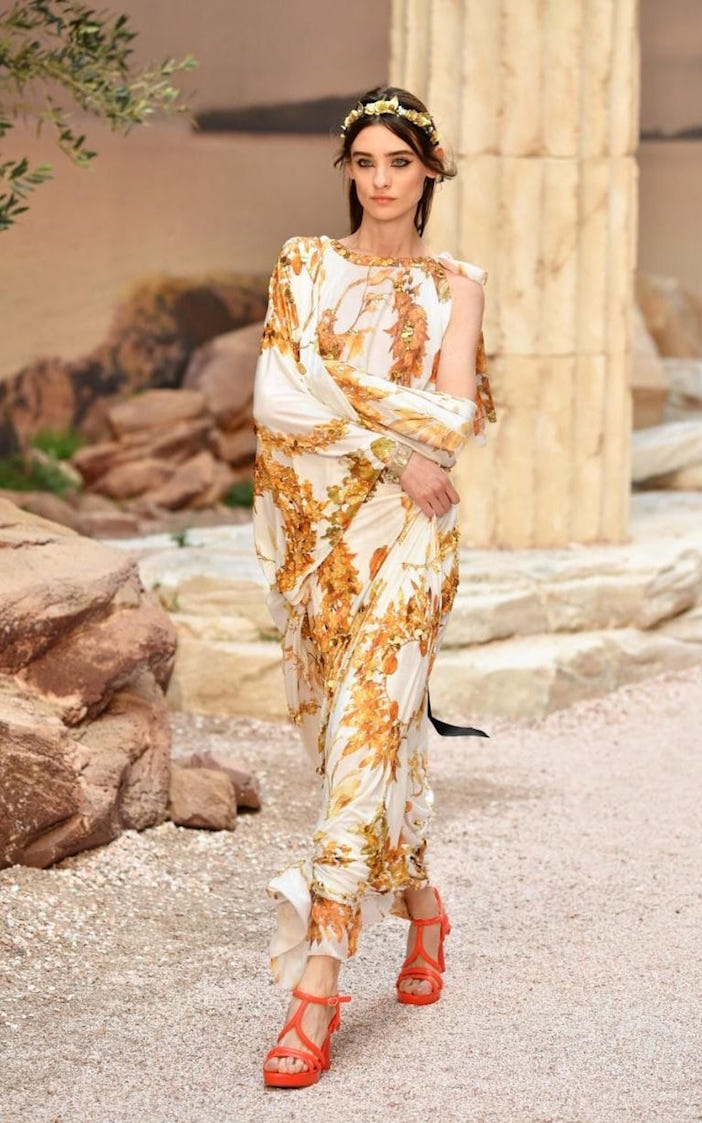 Ideologically, Mr. Lagerfeld asserted that his re-creation was conceptual:
"Reality is of no interest to me," he said. "I use what I like. My Greece is an idea."
Lagerfeld loves Greece and the country's ancient history.
"The criteria of beauty in ancient, then classical, Greece still hold true. There have never been more beautiful representations of women. Or more beautiful columns," Lagerfeld said.
"It is really about the youth of the world in all its power and unpredictability, just like the unforgiving gods," he added.
Chanel Cruise 2018 Full Fashion Show
---
Is The Pappas Post worth $5 a month for all of the content you read? On any given month, we publish dozens of articles that educate, inform, entertain, inspire and enrich thousands who read The Pappas Post. I'm asking those who frequent the site to chip in and help keep the quality of our content high — and free. Click here and start your monthly or annual support today. If you choose to pay (a) $5/month or more or (b) $50/year or more then you will be able to browse our site completely ad-free!

Click here if you would like to subscribe to The Pappas Post Weekly News Update