Another innovative idea coming from Greece— with its coastline and thousands of sailboats— is Salty Bag, founded by a team of Greek entrepreneurs who want to save Greek landfills from tons of discarded sails and put the materials to good, smart use.
Founded by Stratis Andreadis, Spyros Daikos and Chryssa Chalikiopoulou— all sailing enthusiasts who saw something unique in sails that had seen their time in the sun and salt spray of the Aegean, Salty Bag has emerged as a bright spot out of a corner of the world that has its fair share of negative press.
Watch how a Salty Bag is made:
The company makes handcrafted travel goods by upcycling decommissioned sails— taking something that is Greek at its core, a remnant of a sail— and sharing it with the world. All bags are made locally at the company's workshops un Corfu and come with a small booklet containing the story of the sail from which each bag was made— the name of the sailboat, the islands it frequented, as well as the name of the person who crafted your new bag.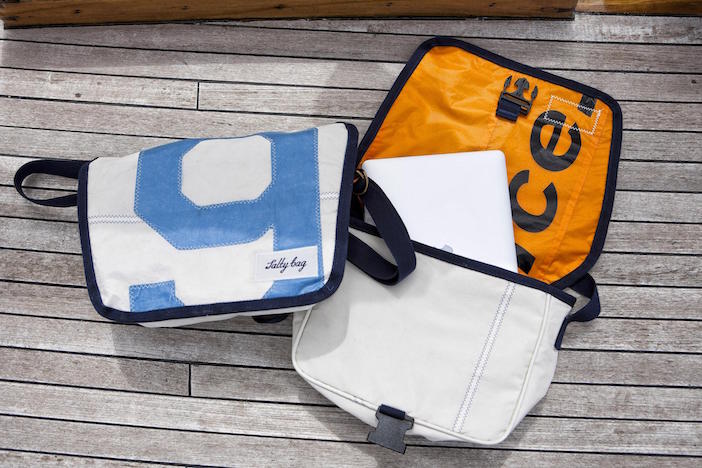 Salty Bag's founders also care about the future of sailing in Greece, having launched a special campaign called the Road to Rio, featuring a new line of products whose proceeds will help fund the most talented Greek sailing champions on their road to the 2016 Olympic Games in Rio de Janeiro.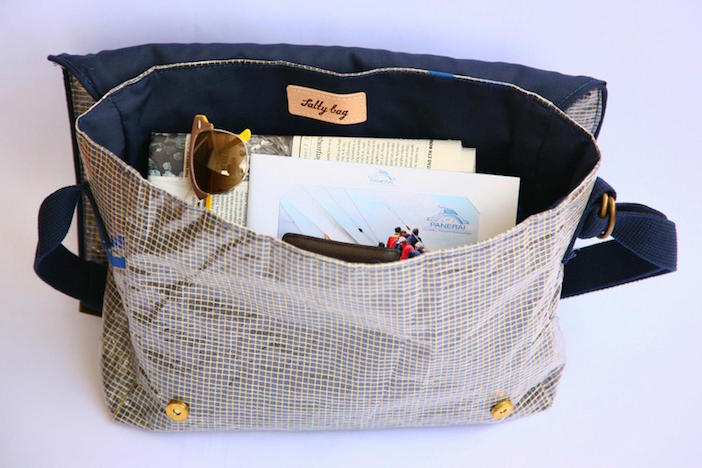 The Road to Rio line includes iPad bags, handbags and other fashionable accessories that carry the R2R insignia.