Locals will tell you that the Greek Independence Day in Chicago used to be a big, grand, city-wide event in the heart of downtown.
Held for the first time in the Windy City in 1965, the parade once marched down the center of the city on State Street and Wacker Drive, all the way to the Eisenhower Expressway.
A Chicago Tribune story in 1966 said there were 5,000 marchers and 28 floats in that year's parade.
The parade grew larger over the years. In 1969 protestors joined the parade route, calling for an end to the military dictatorship in Greece carrying signs like "Down with the Junta," "Greece Ruled by Torture," and "No Tax Money for Dictators."
The parade remained downtown until the mid 1990s when it was relocated to Halsted Street in Greektown, effectively ending its city-wide prominence.
*All photos property of The Pappas Post and may not be republished without permission.
12 Photos from the Massive Greek Parades of the '60s, '70s and '80s in Chicago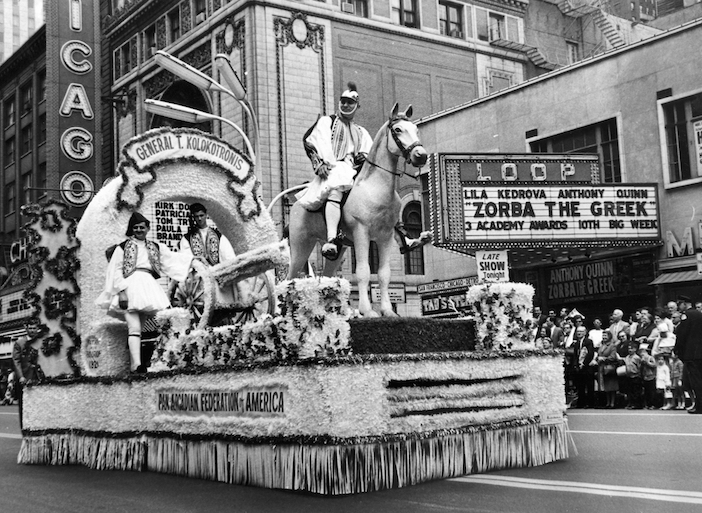 Pan Arcadian Federation of America float featuring General Kolokotronis. 1965.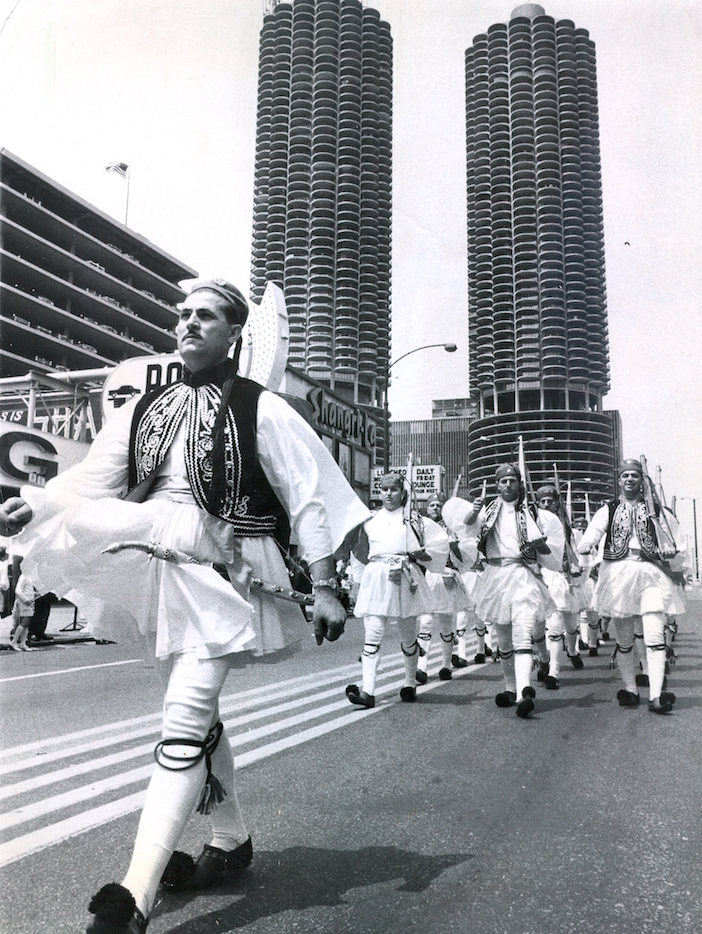 Evzones marching. 1967.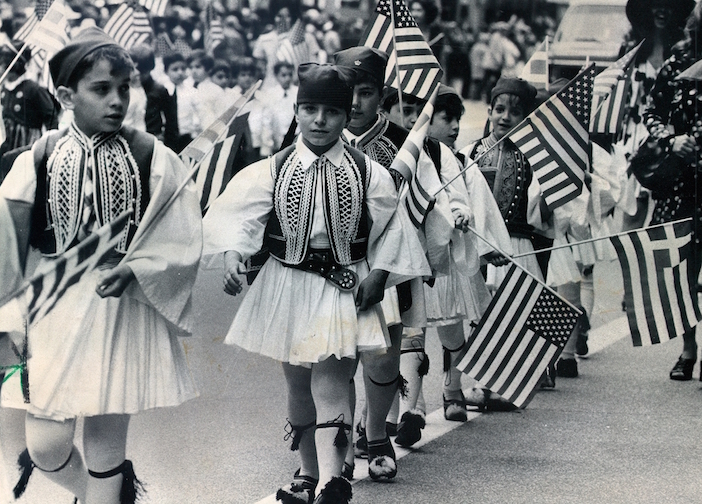 Young boys dressed as Evzones. 1975.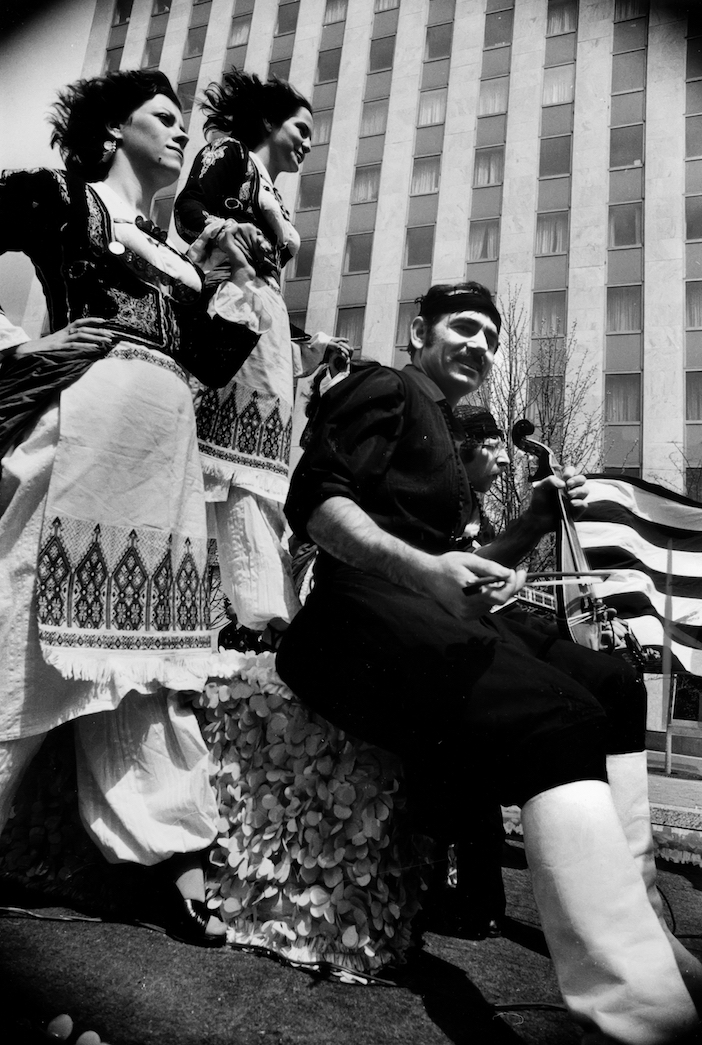 Man in traditional costume playing a lyra. 1980s.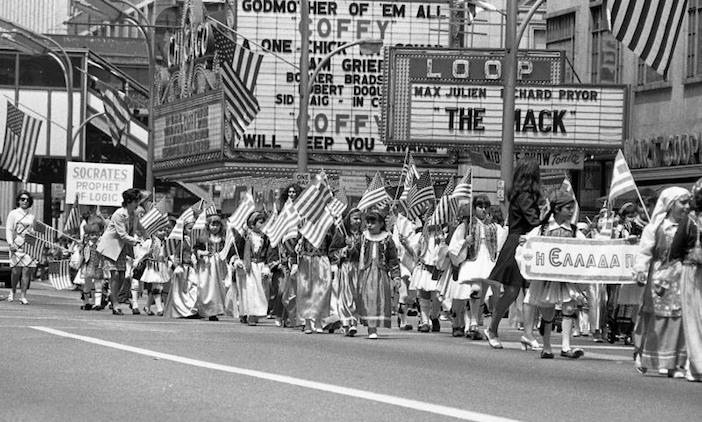 Young boys and girls marching in traditional costume.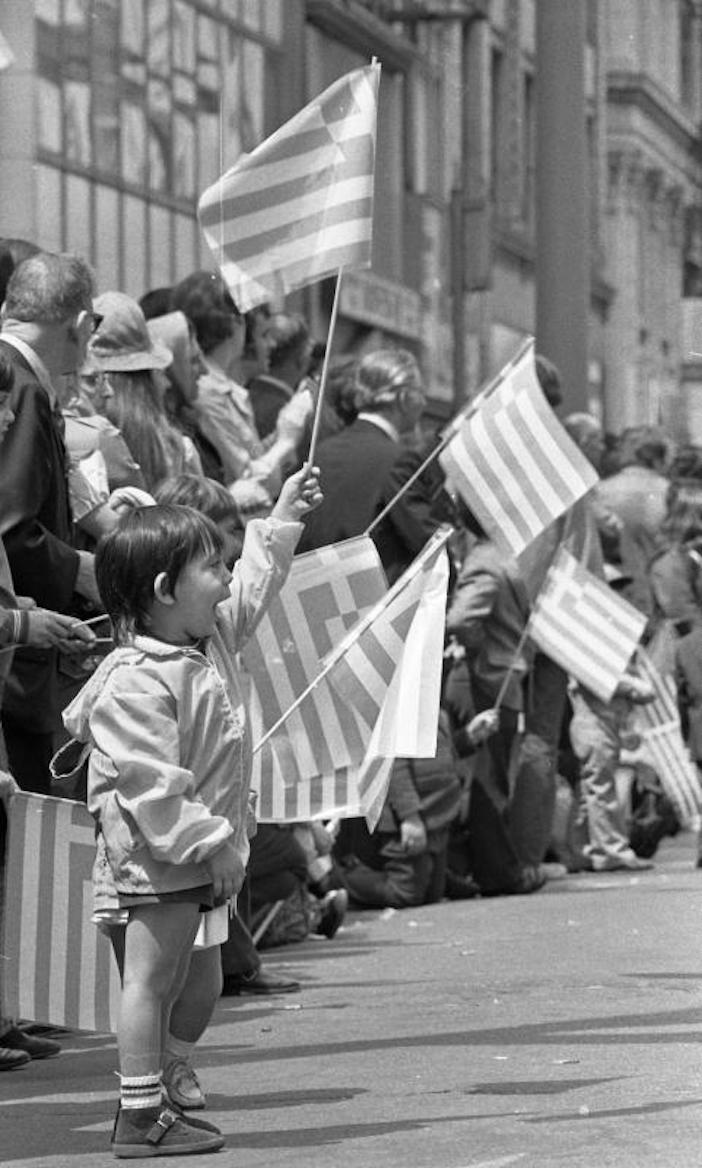 Young boy waving Greek flag.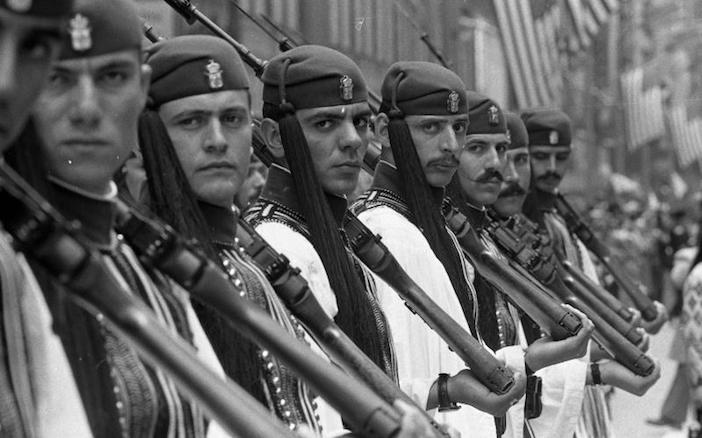 Evzones stand ready with rifles in hand.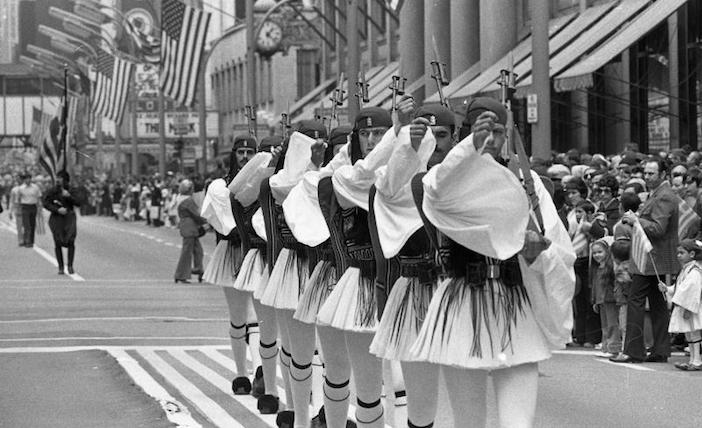 Evzones marching in linear fashion.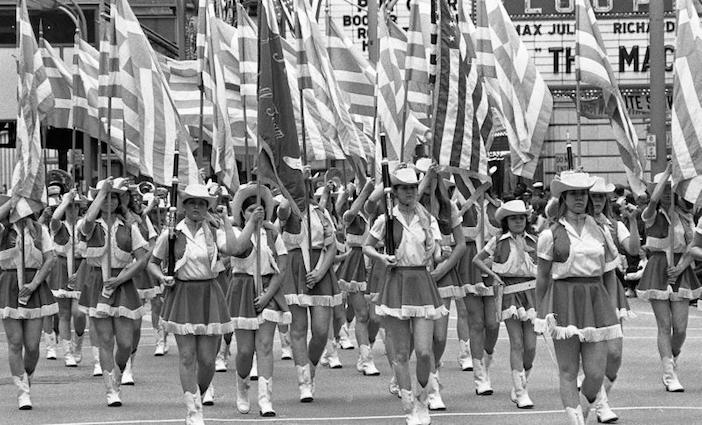 Women bearing the Greek and American flags.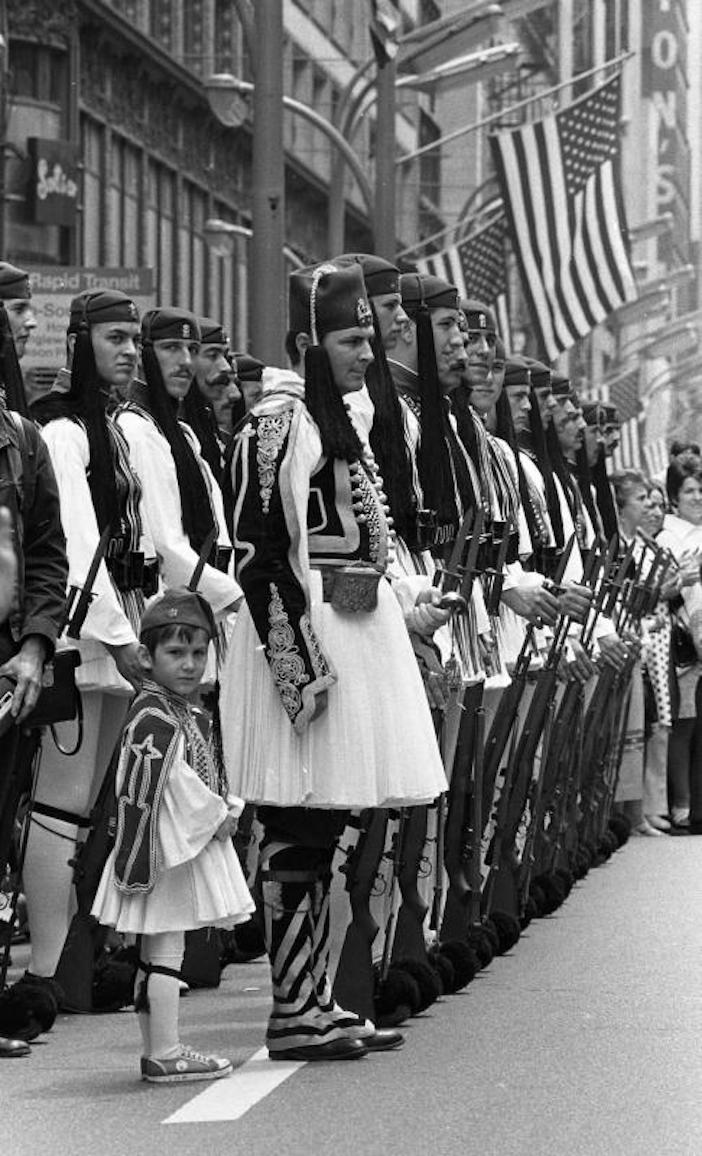 Young boy stands alongside Evzones.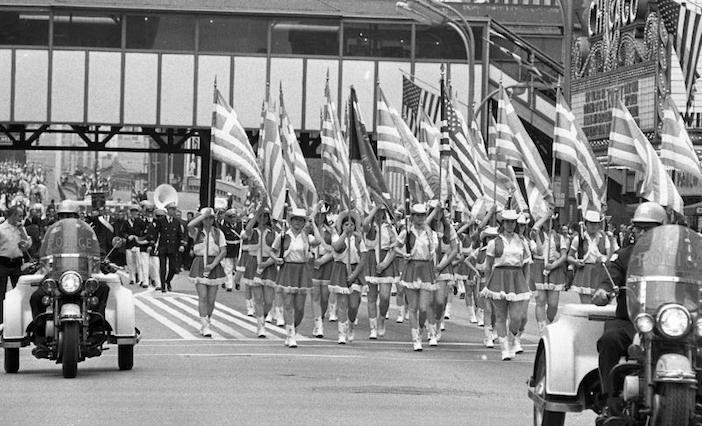 Full police escorts guiding the parade.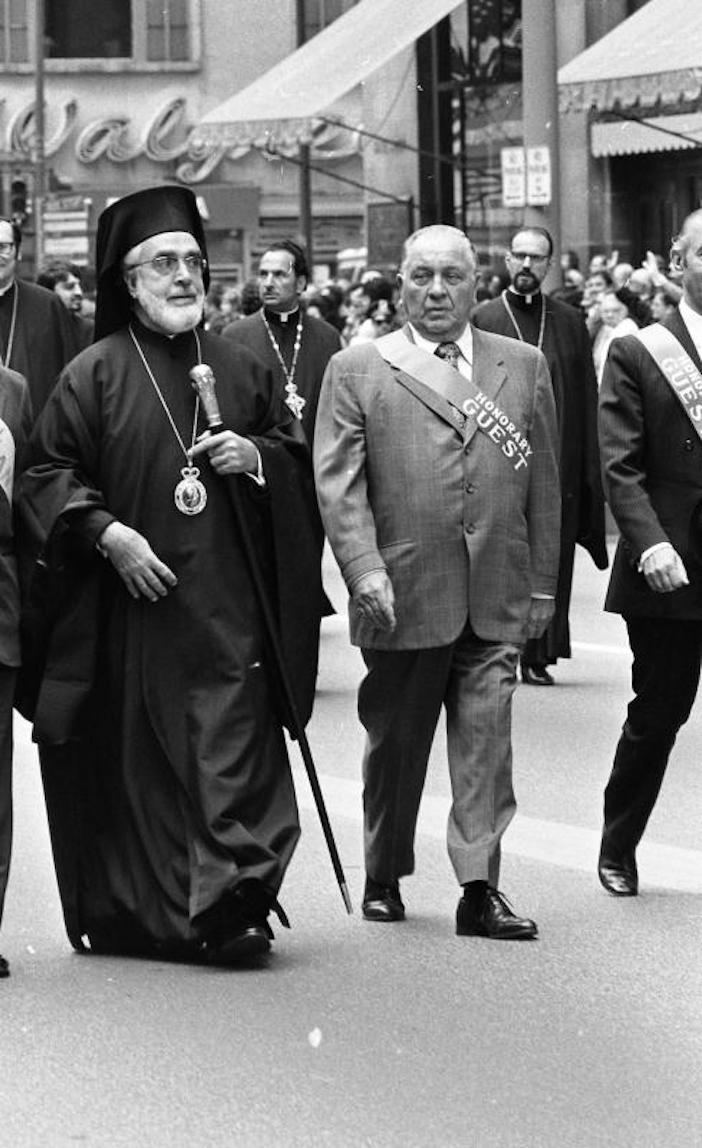 Archbishop Iakovos (left) marches alongside late Chicago Mayor Richard J. Daley (D).
---
Is The Pappas Post worth $5 a month for all of the content you read? On any given month, we publish dozens of articles that educate, inform, entertain, inspire and enrich thousands who read The Pappas Post. I'm asking those who frequent the site to chip in and help keep the quality of our content high — and free. Click here and start your monthly or annual support today. If you choose to pay (a) $5/month or more or (b) $50/year or more then you will be able to browse our site completely ad-free!

Click here if you would like to subscribe to The Pappas Post Weekly News Update