While she's not taking care of her four sons Socrates, Leonidas, Spiros and Aristides, Danialle Karmanos is taking care of an entire city of children — thousands of them.
Her charity, Kids Work it Out, has a simple goal — to introduce yoga to inner city children in Detroit, a city that's experienced crippling poverty and an increase in violence.
But it didn't start as a yoga-driven program. Instead, it was inspired by childhood obesity.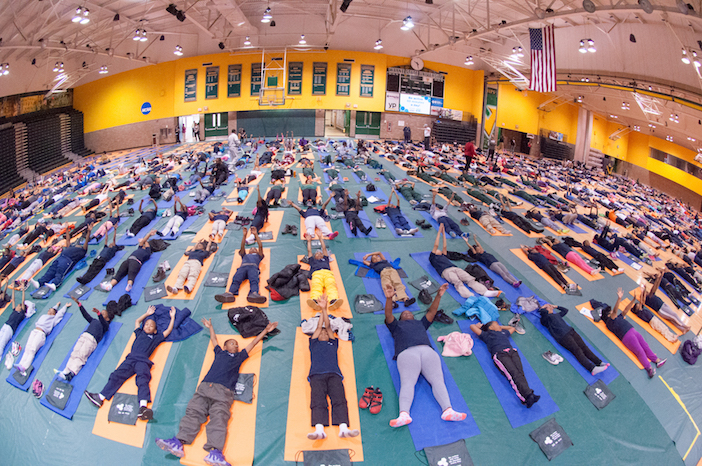 Karmanos and her husband Peter are news junkies. They read five newspapers a day and the childhood obesity epidemic caught her attention. After reading so much about it, she felt inspired to do something.
"We wanted to fight for these kids in a meaningful way," she says.
Karmanos founded Kids Work it Out in 2005 and since then has changed thousands of lives. Part of the fight is helping children relieve stress.
"Kids often don't know they are stressed," Karmanos says. "Stress can be toxic. It can lead to weigh gain, behavior problems such as bullying or being bullied, and health issues later in life including high blood pressure, heart disease and diabetes."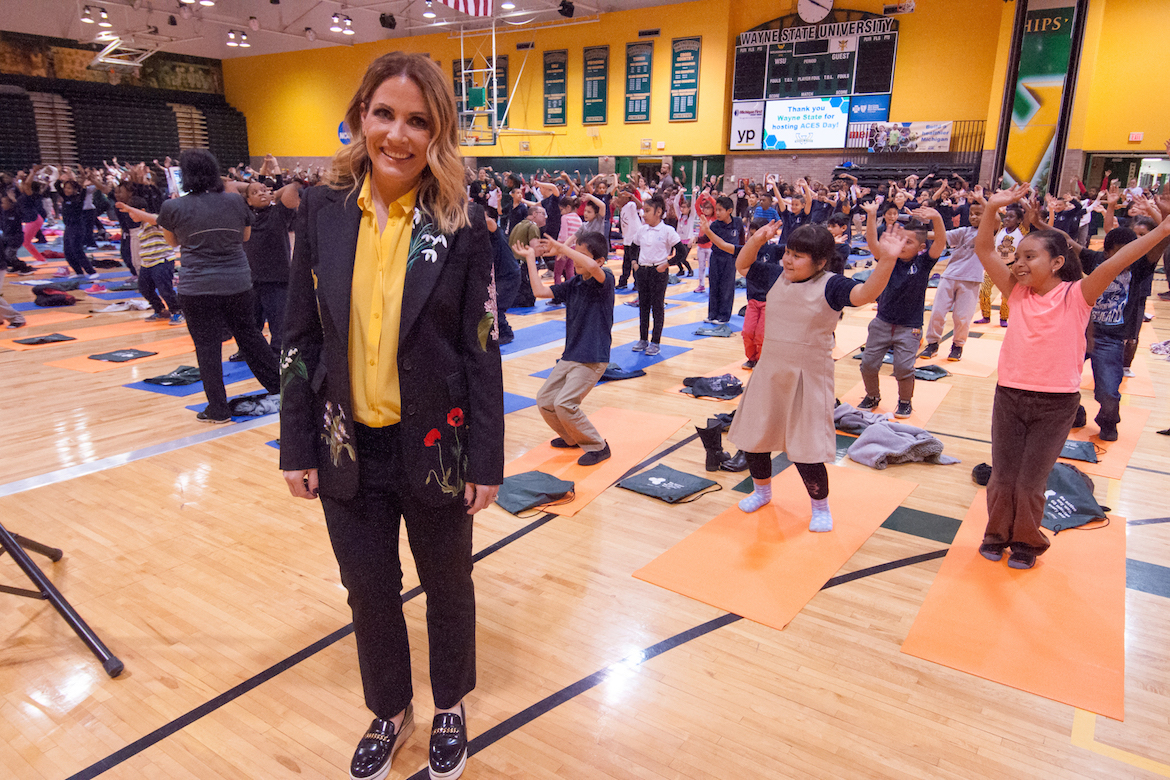 An astonishing 10,000 kids have participated in the 10-week yoga and nutrition program in Detroit's elementary schools. The sessions are led by volunteers, all of whom are certified yoga instructors.
The results? Amazing.
93 percent of the kids who took class said it made them feel good. 72 percent said they used breathing techniques to reduce stress. 69 percent either changed or tried healthier foods.
The charity, now in its 10th year, is one of the many philanthropic endeavors created or supported by the Karmanos family both locally, as well as nationally.