One of the proudest moments of my professional career was seeing the final cut of the documentary film "Palikari: Louis Tikas and the Ludlow Massacre" that I executive produced. I still remember the day Lamprini Thoma sent me a private link via YouTube to view the masterful story that she and her partner/collaborator Nickos Ventouras had created out of four endless years of research, poring through thousand of pages of documents and endless hours of interviews with historians and academics.
I happened to be on vacation when she sent me the link— It was early in the day and my friends were getting ready to go to the beach. Mykonos, of course. Where else?
I clicked "play" thinking that I'd quickly scan the content and set it aside to watch when I had time. The beach was calling, after all.
What followed was an almost surreal experience as I became glued to my laptop screen, not able to press "stop". I ended up staying in my room that day— all day.Not only to watch more than 90 minutes of footage, but also to overcome the shaken feeling after hearing the story of Louis Tikas for the first time.
I cried. I felt proud. I felt frustrated that not a lot of my friends and fellow Greek Americans had even heard of Louis Tikas and how a single man change the course of American history. The experience moved me to action to commit to Lamprini and Nickos to finish the film and get it to DVD so that the entire world can learn of this great man's sacrifice.
It was also a personal story for me and one that hit close to home.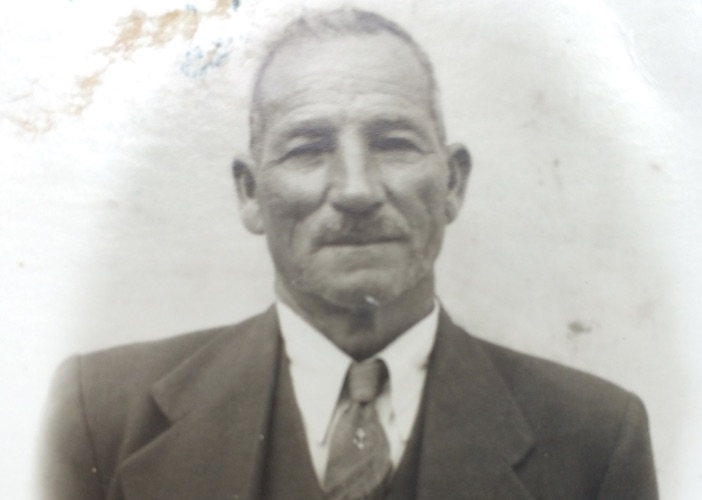 Like Tikas, my grandfather left Crete in the late 1800s or early 1900s (we don't know exactly when because the documentation is sketchy) and like Tikas, my grandfather went to the Rocky Mountains to work in mines.
Tikes went to southern Colorado while my grandfather, Michael Papadomanolakis, went to Price, Utah.
My grandfather ended up returning to Crete— while Tikas ended up staying and fighting for the rights of his fellow immigrants, organizing and supporting a massive strike in Ludlow, where people were asking for some basic humanity from their employers.
I remember watching a History Channel series about the "great Americans" who built America. They were called Titans and were credited with making America great. People like Rockefeller, Morgan and Carnegie who built multi-billion-dollar empires and fortunes— all on the backs of people like my grandfather, and Louis Tikas, and the strikers at Ludlow.
This mini-series won two Emmy Awards and millions of Americans were taught this historical fallacy that these "great titans" built America.
No, it wasn't Rockefeller, Carnegie and Morgan who built America. because in order to build, you must use your hands, and sweat— and you must sacrifice.
It was people like my grandfather— and perhaps even yours, and people like Louis Tikas and the strikers at Ludlow.
When Tikas was buried, thousands of men— fellow miners, mostly immigrants, paid tribute to him by marching somberly in his funeral procession, which was said to be "miles long."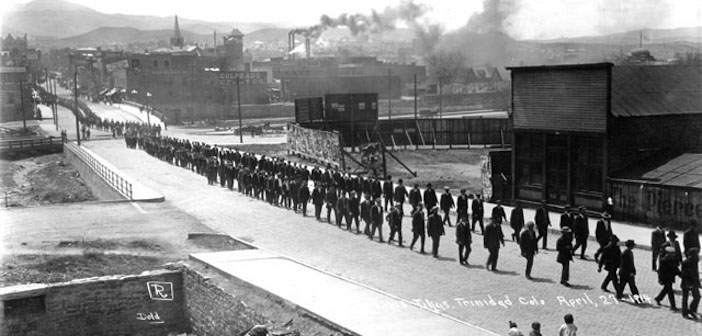 This documentary serves much more than just history. It serves as a roadmap to our own future and prosperity as a community and even as individuals, to always understand that those who came before us worked tirelessly to pave the way for our comforts.
This documentary also serves as a beacon to the organized Greek American establishment— to the Pancretan Association of America, to the Church, to the Ahepa and other organizations— that people like Louis Tikas should be honored and remembered. They should be the subject of more research and scholarship by our students and academics.
And instead of reciting poems from 1821 and unknown heroes like Kolokotronis and Bouboulina, perhaps our schoolchildren should be taught the stories of new heroes like Louis Tikas and other Greek Americans that paved the way for our shiny Cathedrals and thriving communities.
Long live the legacy of Louis Tikas, and my grandfather, and yours too, and our grandmothers– and all those who came before us and built the great countries we now call our own.
I hope you'll get a copy of the DVD and watch it with pride.