This month I spent a few days in Hania on my ancestral island of Crete, checking on the olive trees that will soon be harvested for my third annual batch of Agourolado— or early harvest extra virgin olive oil. 
The fields I visited surround the village of Varipetro and the farms are owned and operated by a fifth generation farmer named George Poulakas, whom I've known for more than 25 years. George is dedicated to this land that's been in his family for generations and treats each tree like his child.
He harvests tons of the finest olive oil in the world every year and sells it to various providers who, in turn, sell it on the local market.
But my "agourolado" isn't regular, typical olive oil. This is the "special oil" that's made from unripe olives which are harvested almost a month before the regular harvest. Because the olives aren't yet fully ripe, it takes about three times the amount of olives to produce oil.
George calls it "liquid gold"— not only for its qualities but also because early harvest olive oil is much more expensive to produce.
This isn't cooking oil; on the contrary, you should consume it raw not only for the unique peppery taste, but also for the amazing health benefits associated with compounds called polyphenols.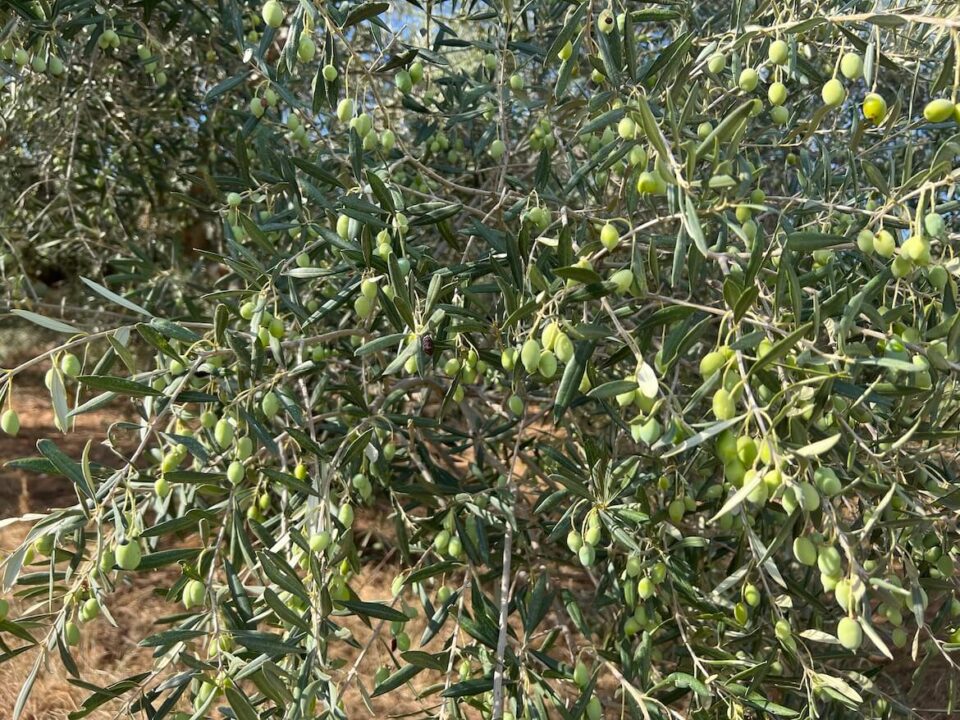 I launched this brand of olive oil three years ago after my cancer diagnosis and treatment when my doctors told me about modern-day medical research associated with the ability of these polyphenols in this specific kind of oil to kill cancer cells. 
This led to a deep dive into my own personal research and I learned that what modern science was uncovering in the laboratory today, the Ancient Greeks already knew thousands of years ago. 
They called this special oil "omphakion" and Hippocrates, the father of western medicine, used this exact kind of olive oil from unripe olives to treat and cure dozens of ailments. 
This year, I've changed the branding a bit. It's still called "Agourolado," which is what this oil is called in Crete, but I'm selling it under the new brand I've created called "Papadomanolakis," which was the original last name of my grandfather, whose actual likeness appears on the bottle perched on top of the green olive.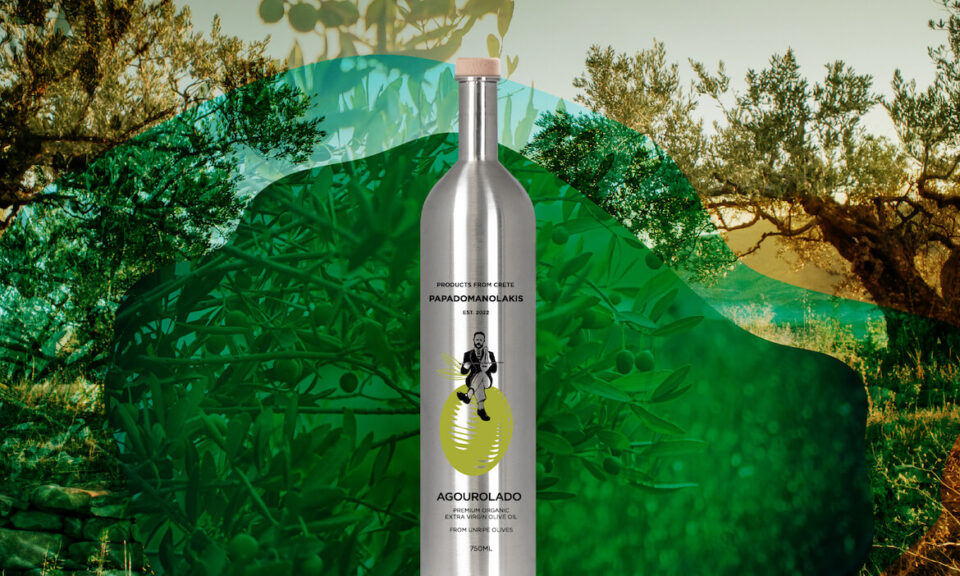 Under this new brand, I'll slowly start rolling out new products that— similar to Agourolado— carry with them great stories, great health benefits and a long, rich heritage spanning thousands of years. These products will include honey, the miraculous indigenous Cretan herb dictamos and an array of other unique products. 
If you want to join me into a deep dive into learning more about the creation of my brand, click here to read about how it all started, as well as all of the medical research associated with high phenolic extra virgin olive oil.
Also, since this oil is so unique and it should only be consumed raw, click here to see some fun and tasty ways to use it in your everyday meal preparation.
Click here to pre-order a bottle of 2022 harvest "Agourolado"
DEADLINE OCTOBER 31