A new documentary by acclaimed filmmaker Fay Efrosini Lellios, "The Long Haul of A.I. Bezzerides," tells the candid story of the great noir writer Albert Isaac Bezzerides – with a post-hardcore band as its soundtrack. Lellios and producer George Pelecanos spent 6 years working on the documentary, which is now streaming on Arrow Player. Click here to watch.
The last of the proletariat writers -among John Steinbeck and John Fante, Bezzerides was a contemporary of William Faulker. In the words of Lellios, he was "an exceptionally unique writer who forged ahead in his own way." Bezzerides was unafraid to address issues of injustice in his work, about which Producer George Pelecanos says that he "bravely and with eloquence brought to light social injustice and the humanity of the working class.  As one patron was heard to exclaim, after having viewed a movie Bezzerides had written, he 'knew his people.'"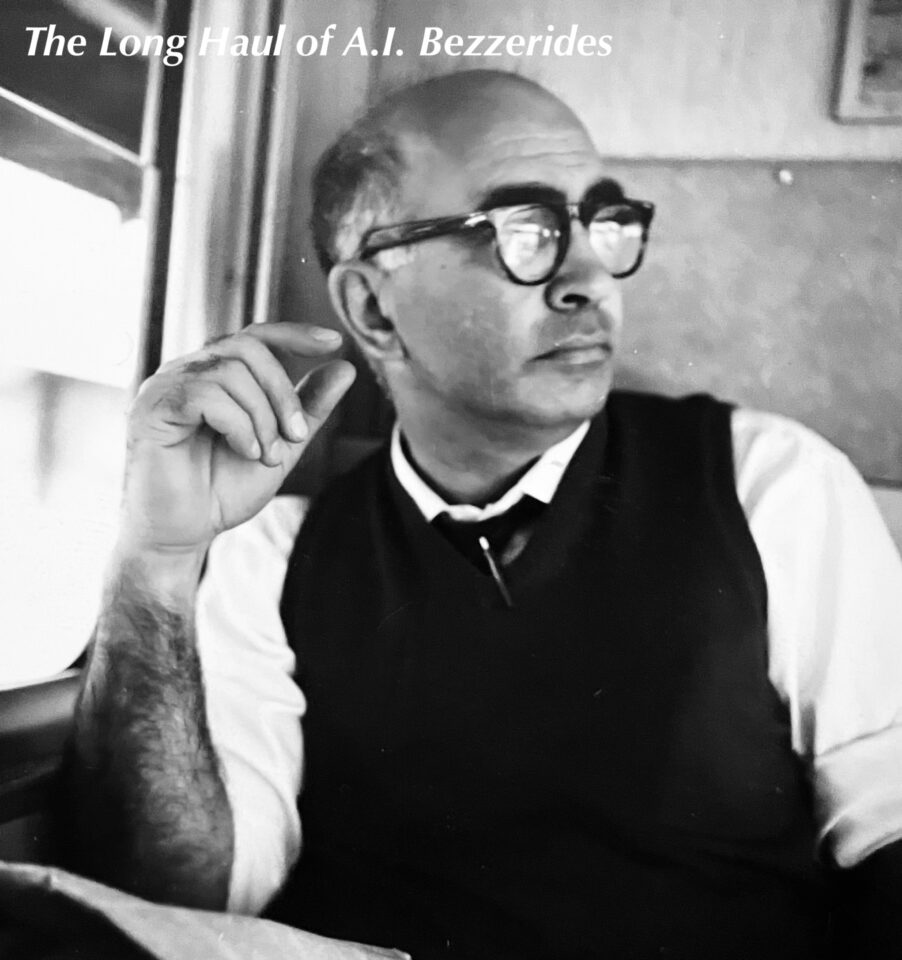 No stranger to the ripple effects of injustice, Bezzerides was born in what was then the Ottoman Empire (Samnsun, Turkey) to a Greek father and Armenian mother in 1908. The family fled Turkey to escape violence against Armenians. The documentary is filled with humor and the stories of both Bezzerides' life and the lives of some of his closest (legendary) friends, such as William Faulkner and Robert Aldrich and his late wife, screenwriter Silvia Richards.
Footage of Mr. Bezzerides shows colorful reflections as to why he created such honest characters, worlds, and stories. Through photographs, film clips, haunting music by Fugazi, interviews, and testaments to his progressive creativity from other writers, Fay Lellios' documentary paints a portrait of the 97-year-old proletariat storyteller, and the meaning of his favorite phrase by Carl Jung, "There can be no birth of consciousness without pain." The writer knew pain, a knowing felt in his work.
Of the documentary's unique, hardcore soundtrack:
Lellios explained that they'd been discussing what kind of music would pair with the life of such a unique writer. They thought of Fugazi, a band that rarely gives anyone the rights to their music. According to Lellios, they "were not only able to use the songs we requested, but my editor, Wilton Cruz, and I were also allowed to loop the instrumentals to fit the segments. To this day, I am impossibly grateful to the band since the music adds an incredible and powerful layer to the documentary."
Credits:
The documentary was Executive Produced by George Pelecanos, Ted Pedas, Jim Pedas, Bill Durkin, and H. Michael Heuser and features music by Fugazi. Interviews include Jules Dassin, Mickey Spillane, Barry Gifford, George Pelecanos, and the great proletariat noir writer, A.I. Bezzerides.
Where to watch:
It premiered at The Egyptian in Hollywood and can be found on the Arrow U.K. Blu-ray release of "Thieves' Highway."  Segments can also be found on two Criterion Blu-ray releases of "Kiss Me Deadly" and "Thieves' Highway."  Criterios is also running a long segment currently on the Criterion Channel.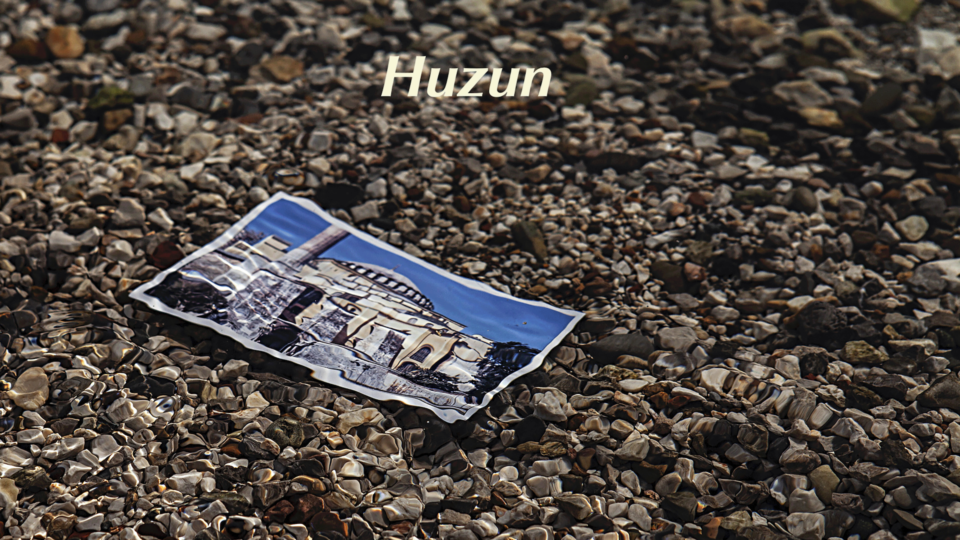 Fey Lellios and her long-time Producer/Executive Producer, George Pelecanos, also recently released the Oscar-qualified film "Huzun," which tells the story of one character in three separate stages in her life as she recalls the events of The Septemvriana. The story may feel hauntingly familiar to Hellenes with Asia Minor roots. "Huzun" is the third and final film in The Thisvi Trilogy, which explores the life of a U.S-based, renowned photographer who visits Greece for an exhibit of her work. Throughout stages of her life, she reflects on the journey of leaving her homeland of Turkey as a young student. Of her inspiration, Lellios says, " my father's photographs and my mother's words, I wanted to make a film centered around the deep feeling of separation and loss one has while departing a homeland permanently; and the eventual but difficult acceptance of this separation as one moves through life. "
Click here to watch the trailer.