Hollywood chatter has placed Tom Hiddelston in the role of Greek marathoner Stylanos Kyriakides in the sports drama "Kyriakides", a film about a destitute Greek runner who wins the Boston Marathon at the height of the Greek post- World War II era.
Disney is on board to produce the film with Mayhem and 1821 Films, the latter led by Greek socialite Paris Latsis.
Despite the fascinating story of the man who came from nowhere to win the Boston Marathon, not much is out there in the mainstream sports world about his fascinating story. A book was published years ago by Nick Tsiotos and Andy Dabilis called "Running With Pheidippides: Stylianos Kyriakides, the Miracle Marathoner".
The story will follow a Greek marathoner who who competed at the 1936 Berlin Olympics, survived the Nazi occupation in his country and traveled to Boston to win the most famous marathon in the world, simultaneously raising funds and awareness for Greek relief efforts.
According to the site The Tracking Board, which follows film projects in Hollywood, the film will not chronicle Kyriakides' entire life, but rather the running of the Boston Marathon. The script is being written by Bill Wheeler.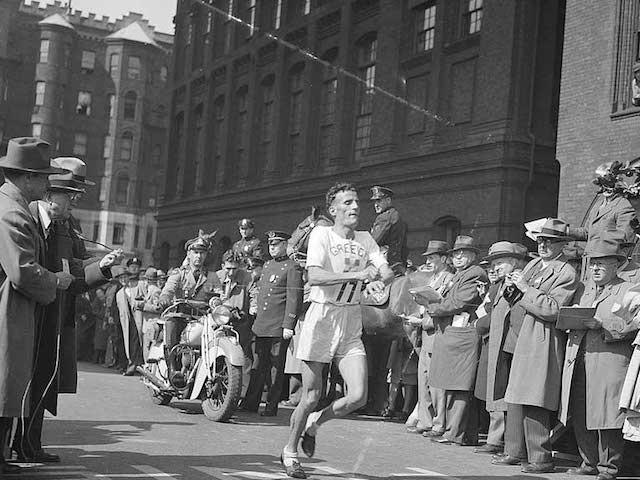 British actor Tom Hiddlelston is hot right now. He is best known for playing the character of Loki in the Marvel Studios films Thor. He has also appeared in The Avengers (2012), and Thor: The Dark World (2013).
He has also appeared in Steven Spielberg's First World War film War Horse (2011), The Deep Blue Sea (2011), Woody Allen's romantic comedy Midnight in Paris (2011), the 2012 BBC series Henry IV, Henry V, and the romantic vampire film Only Lovers Left Alive (2013).
He won the Laurence Olivier Award for Best Newcomer in a Play for his role in Cymbeline while also being nominated for the same award the same year for his role of Cassio in Othello.
In 2011 he won the Empire Award for Best Male Newcomer and nominated for the BAFTA Rising Star Award for his role in Thor. He won the MTV Movie Award for Best Fight and Best Villain in 2013 for his role in The Avengers.
In addition to Kyriakides, he currently has 5 films in development, including "Crimson Peak," "Two Minutes to Midnight," and "High Rise," and can be seen in the recent "Muppets Most Wanted," and "Only Lovers Left Alive."