All her life, Voula McLaughlin knew that her dad was a sponsored child.
It was the 1950s and parts of Greece were still suffering from years of war and poverty. The Canadian government launched a program that encouraged its citizens to "sponsor" children in Greece.
Leslie Cooley was one of those generous Canadians who joined the program and he and his wife began sending monthly payments to a young boy named Photios in far away Messinia in the Peloponnese.
Mr. Cooley didn't speak Greek so he enlisted the support of a local Greek family in Ottawa, whose young daughter would help him translate the letters. Eventually, as Photios entered adulthood, the sponsorship program ended but the two stayed in touch.
Then in 1972 when Photios was in his early twenties, Mr. Cooley made him an offer that would change his life — in more ways than one. He invited him to emigrate to Canada.
Mr. Cooley and his wife waited for Photios at the airport— along with the Greek family that helped him translate all those letters that he received from Greece.
As Photios walked through immigration and into the embrace of a generous Canadian man— it was also the first time he would lay eyes on the girl who would eventually become his wife— the daughter of the Greek family who helped translate the letters over the years.
Photios arrived in Canada and began a new life as an immigrant, getting married and raising a beautiful family. And a generation later, something clicked inside the heart of Photios' daughter, Voula.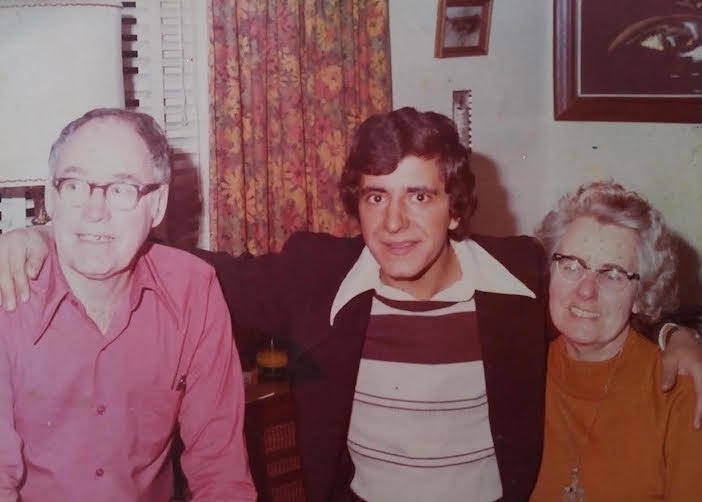 "I knew this story about my father and the generous man who sponsored him but it wasn't until I was well into motherhood of my own children that something clicked inside of me," Voula told The Pappas Post.
In 2013 Voula was overwhelmed with news about the financial crisis in Greece and the impact it was having on the most vulnerable citizens — children. She connected with The Hellenic Initiative who then put her in touch with SOS Children's Villages, a charity that supports children that have been abandoned or abused.
SOS Children's Villages Greece is part of a broader international organization that offers a safe and nurturing family home to around 80,000 orphaned and abandoned children in 134 countries around the world. With more than 550 Children's Villages, SOS offers orphaned and abandoned children a family and a safe home where their needs for love, food, health, learning and shelter are met.
In 2014 Voula turned to the greater Greek Canadian community of Toronto for support and organized a fundraising dinner, raising $25,000 that would directly benefit children at SOS Children's Village in Vari, outside of Athens.
The following year her efforts — and the support of businesses and individuals from throughout Canada — resulted in raising $144,000, which included a $50,000 grant from The Hellenic Initiative.
Voula refuses to take any credit and always makes the success about the community that supports her.
"None of this would be possible without the tens of thousands of dollars that people and businesses have generously donated to this effort," Voula says. "I do the easiest thing and organize a dinner for a few hundred people. Donors dig deep into their hearts and donate their hard-earned money in order for these kids in Greece to get the support they deserve."
The 6th annual Reaching for the Stars Gala is back this year — raising funds to change the lives of abandoned and abused children in Greece — and Voula has assembled the support of talented and successful people from all walks of Canadian life.
The dinner will take place on Wednesday, November 14 in Toronto and several hundred people are expected to attend — giving with gratitude to impact the life of a child they will probably never meet but will know that their support helped change his or her life.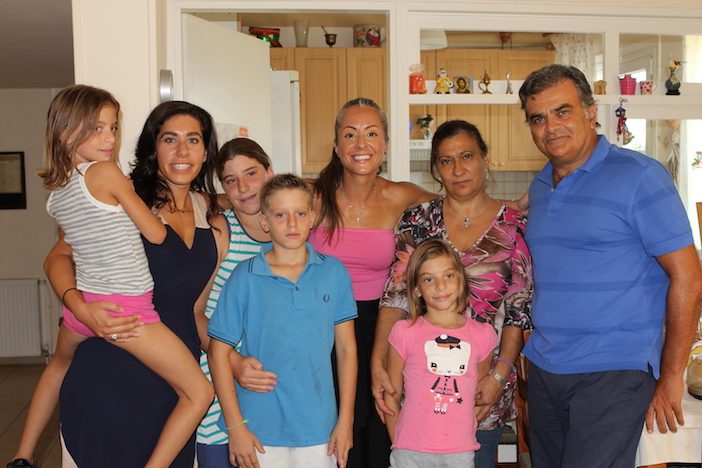 The event is the result of the power of one woman's gratitude to a man that she never met — Leslie Cooley — who gave generously to her father when he was an orphaned child himself.
Details are also available on the Reaching for the Stars Facebook page.
---
Is The Pappas Post worth $5 a month for all of the content you read? On any given month, we publish dozens of articles that educate, inform, entertain, inspire and enrich thousands who read The Pappas Post. I'm asking those who frequent the site to chip in and help keep the quality of our content high — and free. Click here and start your monthly or annual support today. If you choose to pay (a) $5/month or more or (b) $50/year or more then you will be able to browse our site completely ad-free!

Click here if you would like to subscribe to The Pappas Post Weekly News Update