Following wildly successful and sold out shows in New York, Atlantic City and Montreal, Greek superstar singer George Dalaras preps for the last weekend of his "Rebetiko Unplugged" concerts with weekend shows in Boston, Chicago and Toronto.
Although Toronto's show is sold out— there are tickets available for Boston's show at the Wilbur Theater and in Chicago at the Harris Theater.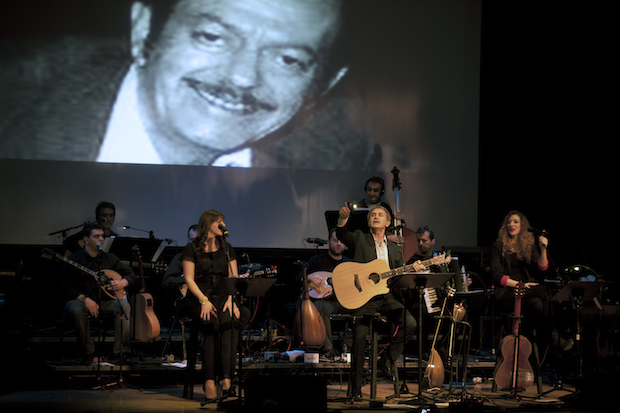 Fans in New York told the Pappas Post that it was one of the best concerts they had seen and that George Dalaras had a remarkable connection with his audience. Most of the songs on his repertoire were well-known to Greek American audiences and included old classics from greats like Mitsakis, Vamvakaris and Tsitsanis.
With the "Rebetiko Unplugged" tour that has already taken him around the world, Dalaras is paying tribute to his roots. His mother was a refugee from Asia Minor and his father was a working-class bouzouki player. You can say George Dalaras was born hearing Rebetika music.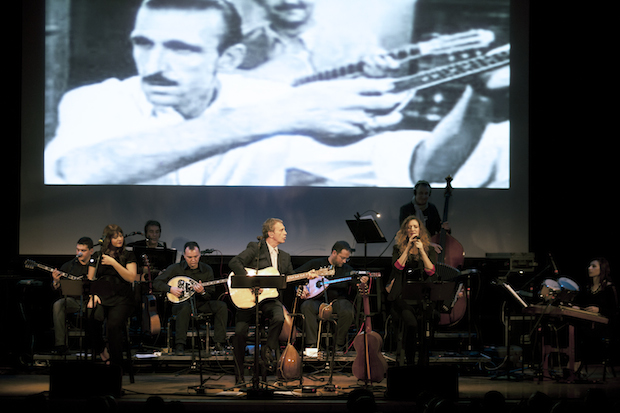 Exclusively for Pappas Post readers in Boston, Click here to buy tickets and enter the promo code HELLAS when purchasing tickets for the Boston performance at the Wilbur Theater through Ticketmaster, where it says Offer Code, and then clicking on the check mark next to it. That automatically decreases all prices by $10.  The code is valid until Saturday, at 6pm.
Tickets for the Chicago show are going fast. You can purchase them here (no promo code for this show, unfortunately).