A film about the Kalavryta massacre, one of the most tragic events in modern Greek history, is now available to stream online in North America.
"Echoes of the Past" is a fictional drama inspired by the massacre committed by invading German troops in the village of Kalavryta during World War II.
Directed by Nicholas Dimitropoulos, the film is told through flashbacks, as acclaimed writer Nikolaos Andreou, played by the late Swedish-French actor Max von Sydow, recounts his childhood trauma during the Nazi invasion of Greece.
Andreou (von Sydow) relives his horrible past with lawyer Caroline Martin, who is representing the German government in a lawsuit against the Greek government, which has launched a multi-billion dollar legal claim for war reparations.
On December 13, 1943, the Germans arrived in Kalavryta, locked all women and children in the town's school and ordered all male residents 12 years and older to a hillside. Almost 500 men and boys were made to stand in a straight line as they were gunned down by German soldiers.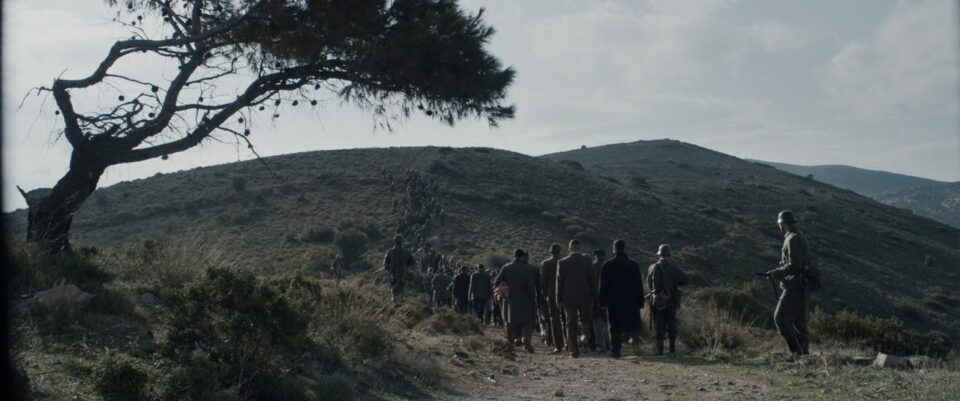 Speaking to The Pappas Post, Dimitropoulos says he felt compelled to highlight the atrocities of fascism as a warning to never allow them to be repeated.
"The only promise I made was to myself, and that was to show the horrors and atrocities that the Nazis committed in Kalavryta, and to remind people that fascism is full of hatred and evil and must be stamped out," the director says.
The film has received critical acclaim but not without controversy; the main point of contention is the character of an Austrian soldier who, according to some accounts, unlocked the burning school doors to let women and children escape.
Dimitropoulos says he and the producers knew this would be a touchy subject going into the film.
"We had discussions about whether to keep him in or not, even though there are eyewitness accounts of the Austrian in the Holocaust Museum in Washington and people we spoke to also mentioned him," he says. "What swayed it for us was always the message we wanted to get across: While we wanted to make an anti-war and anti-fascist film, especially with the state of the world today, we also wanted it to be human."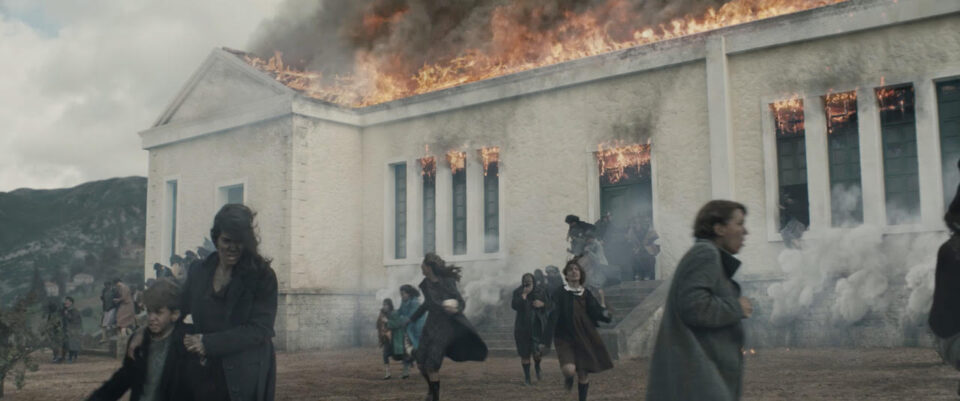 He says the production wanted to show that even in the most tragic of times, even bad people can offer a bit humanity and make a difference.
"In the film we suggest that an Austrian soldier, in a moment of humanity, opens one of the six doors that the school had," Dimitropoulos says. "That doesn't take away from the horrifying actions of the Nazis, and it certainly doesn't mean he is a good Nazi, which is an oxymoron in itself."
"Echoes of the Past" is available to stream in the United States and Canada via Amazon Prime and Vudu, a move which Dimitropoulos welcomes.
"We are happy that our film is getting an audience in the USA through Amazon and Vudu. We would have preferred a theatrical release of course, but COVID has thrown everything into disarray as far as theatrical releases go," he says. "We see movies that should do well in theaters not getting the audience distributors would expect, so distributors are not willing to take that risk so easily. Having platforms like Amazon and Vudu is fantastic. I hope people enjoy the movie."
---
Is The Pappas Post worth $5 a month for all of the content you read? On any given month, we publish dozens of articles that educate, inform, entertain, inspire and enrich thousands who read The Pappas Post. I'm asking those who frequent the site to chip in and help keep the quality of our content high — and free. Click here and start your monthly or annual support today. If you choose to pay (a) $5/month or more or (b) $50/year or more then you will be able to browse our site completely ad-free!

Click here if you would like to subscribe to The Pappas Post Weekly News Update