A Sunday morning fire has gutted the inside of St. George Greek Orthodox Church in Knoxville, TN. Parishioners arrived for Easter Sunday services and instead were greeted by firefighters attempting to put out the flames.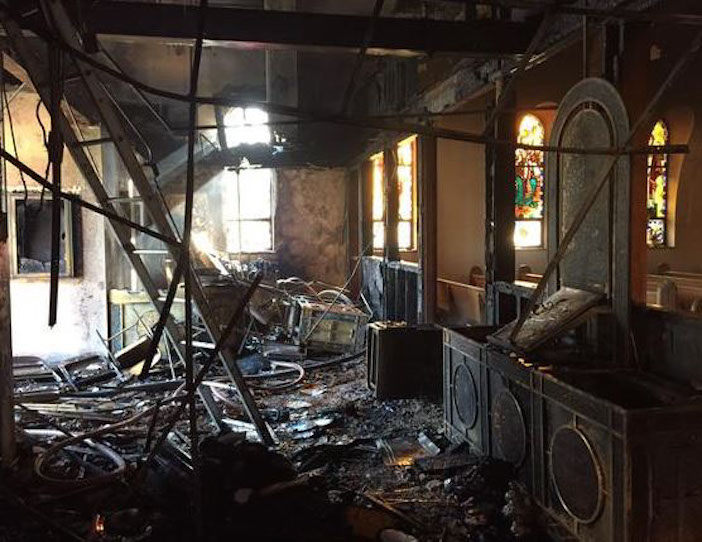 The Knoxville Fire Department got a call about at fire at the West Knoxville church at 7 a.m. KFD Captain D.J. Corcoran said when firefighters arrived, flames were shooting out of the sanctuary windows. No one was in the building at the time.
Corcoran said firefighters were attempting to get inside to put out the flames and a concrete cross fell on one of the firefighters. The injured firefighter was taken to the hospital with possible neck and back injuries, but Corcoran said he was alert and conscious.
As of 8:30 a.m., KFD said the fire was under control.
"Inside the church is pretty much gutted," Corcoran said about the sanctuary.
Corcoran said there is a foyer area also damaged by fire where there are prayer candles.
"We're looking into that area right now. Investigators will look and see if that's maybe what caused the fire. But right now we're unsure exactly what caused the fire," he said.
The community is still recovering from the theft of more than $350,000 from a former treasurer.