A year after the sudden death of pop singer George Michael, the stream outside his London homes was non-stop, as people came from throughout the world to pay tribute to their favorite singer.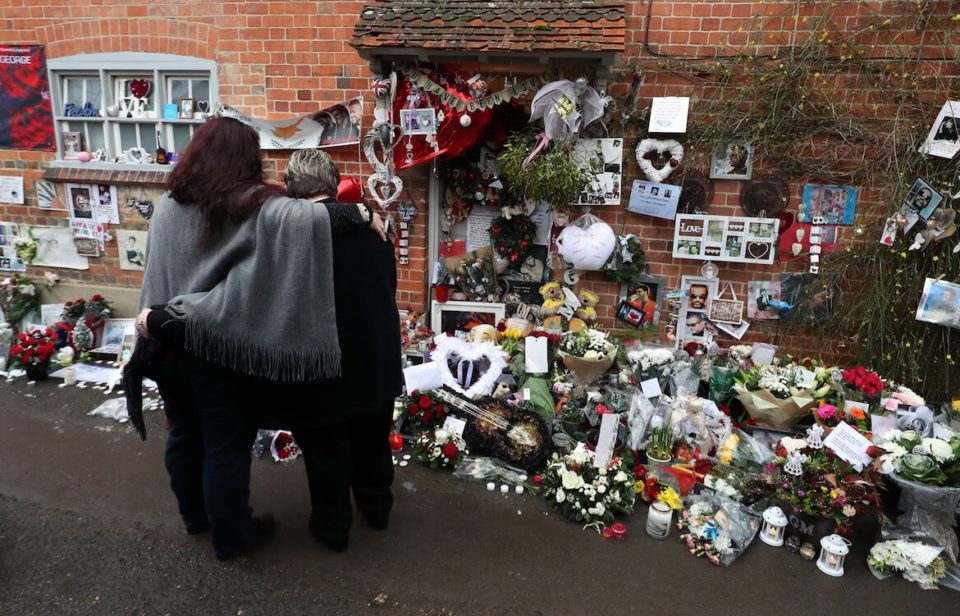 The overflow of tributes— flowers, photographs, handwritten notes, candles— even musical instruments— were left at both his home in London, as well as in Goring-on-Thames in Oxfordshire, where he was found dead on Christmas Day last year.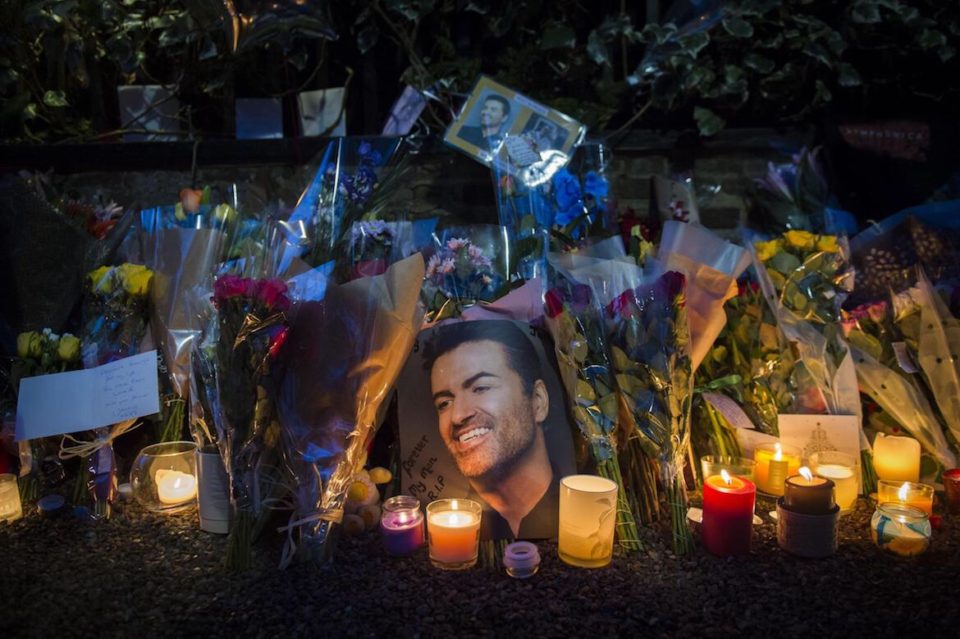 Maria Christodoulou flew all the way from Nicosia, Cyprus, where the singer had roots.
"I couldn't think of a better place to spend my Christmas than honoring this great man who has helped so many on his father's birth island," Chriostodoulou wrote in an email to The Pappas Post.
She referenced his tireless support of people with Thalassemia, an affliction that has a high rate of those affected on Cyprus, where Michael's father emigrated from.
The singer's family also thanked fans earlier in the week in an official statement posted on his social media platforms and website, including a childhood photo of George.
The message said: "This Christmas will be hard without him, but we know that we are not alone in our mourning the anniversary of his loss, and that the sadness of our wider family, and true friends, is shared by many of you."
They urged fans to, in memory of the star, "take a moment and a deep breath and say those 'I Love You's' out loud".
*****
Since you're here… I have a small favor to ask.
More and more people than ever before are reading The Pappas Post and despite increasing costs to maintain the site and provide you with the quality content that you deserve, I will never "force" you to pay for our website or add a paywall. I believe in the democracy of the internet and want to keep this site and its enriching content free for everyone. But at the same time I'm asking those who frequent the site to chip in and help keep it both high quality— and free. We've implemented a "free-will" annual subscription for those who want to support our efforts. I guess it's fair to call it a philotimo subscription… because you don't have to do it but it's really the right thing to do if you love the site and the content we publish. So if you like The Pappas Post and want to help, please consider becoming a "philotimo subscriber".Click here to subscribe. If you'd rather make a one time donation, we will gladly accept any amount, with appreciation. Click here to donate any amount.