Greek lawmakers have approved legislation that will allow police to enter university property to investigate complaints, ending a decades-old effective ban.
Prime Minister Kyriakos Mitsotakis' New Democracy majority and a smaller right-wing party supported the new legislation, which faced vehement opposition from left-wing parties.
Government officials say the law aims to curtail lawlessness and crime, but critics say it is an attack on democracy.
"We don't want police in university. We do want though to get rid of the hoodies who police the lives of students," Mitsotakis said during a parliamentary debate (see full video below) — in reference to anarchists.
On August 8, several hundred Athenians marched in the streets to protest the new law, claiming that it limits freedom of expression and free movement of ideas.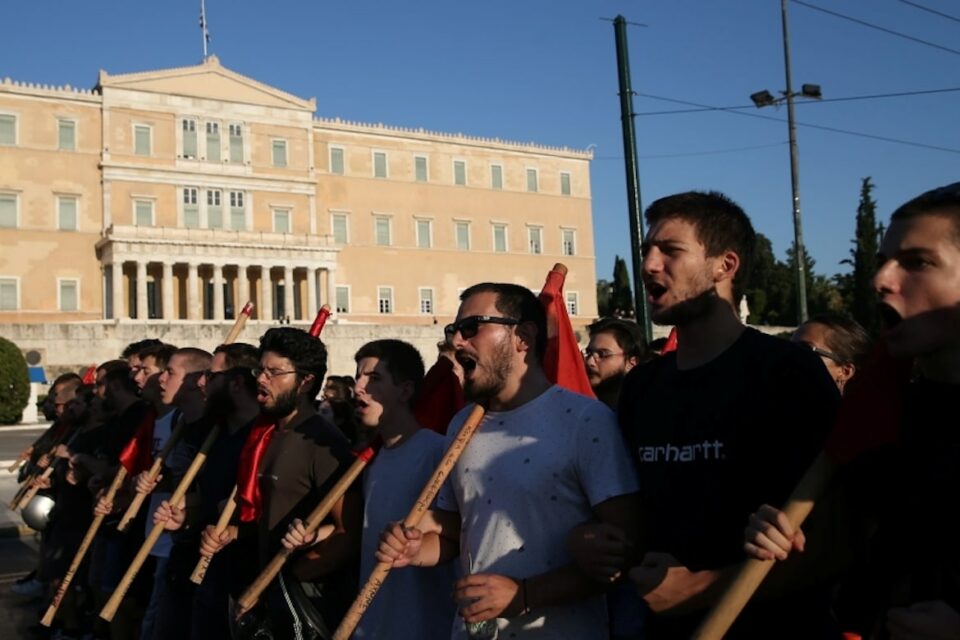 Before the law, police could only enter universities if academic officials invited them. The only exception to the rule was if a serious felony were committed. But university officials rarely invited police onto their property, as they feared overwhelming backlash from student activists.
Through the new legislation, officers will be granted entrance if called upon by any member of the public.
By enacting the law, Mitsotakis' recently elected administration fulfilled one of its main pledges to improve public safety. The administration argued the new law is necessary in order to discourage potential criminals from committing violence, vandalism and drug-trafficking at universities.
"University grounds are public spaces, just like streets and squares, where when danger looms we all seek police assistance," Mitsotakis said during parliamentary debate (see full video below).
Police had been effectively banned from entering Greek universities since 1982, which marked nine years after a violent crackdown by Greece's 1967-1974 military regime — also known as the Junta — against pro-democracy student protests.
The infamous November 14, 1973 student uprising at the Athens Polytechnic University was crushed three days later when the army stormed the complex by using a tank to flatten the gates. The incident left 23 students dead.
After the Junta ended in 1974, the November 17 uprising was widely credited with influencing its collapse. The protests also established a trend of prominent left-wing influence in Greek state universities.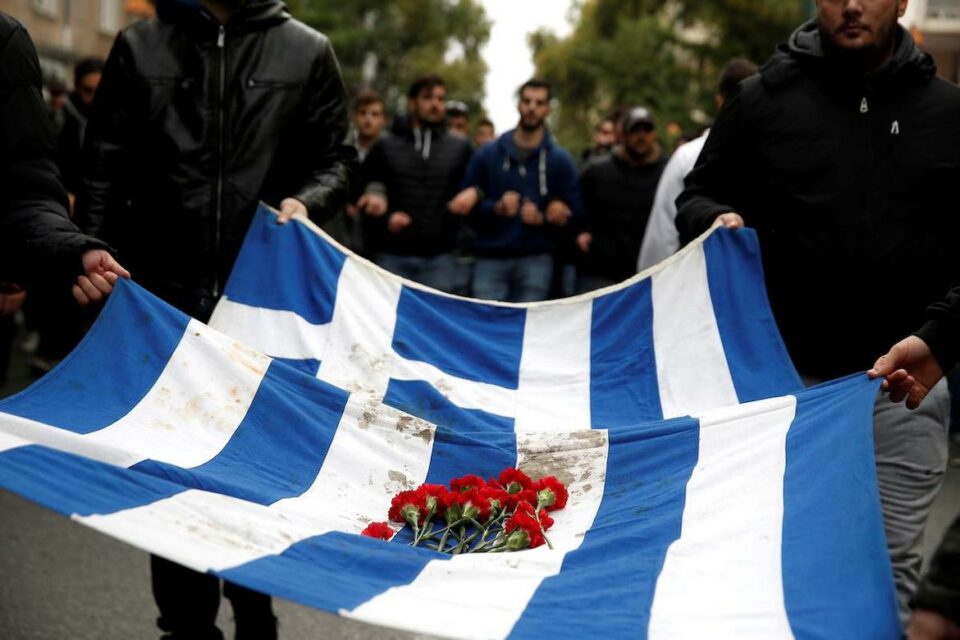 But as years passed after the initial "no-go" ban in 1982, left-wing political activists reportedly began disrupting everyday university life with criminal activity — the main argument which has been pushed by New Democracy in support of its new legislation.
"During a typical student's life, he will see faculties controlled by a manner of different groups, drugs and basements full of petrol bombs and hoods," Mitsotakis said.
The Polytechnic University has been left especially vulnerable to vandalism — particularly graffiti — which remains visible from the outside.
On the anniversary of the November 17 uprising, the university often gives shelter to anarchists and other young protestors as they throw Molotov cocktails at police — who are legally unable to enter school grounds.
In 1995, anarchists vandalized the site of the 1973 uprising during a sit-in. Over the past few years, as Greece has struggled economically, the Polytechnic has continued to serve as a makeshift stronghold for anarchists during street battles against police.
Watch Mitsotakis' Parliament Speech
---
Is The Pappas Post worth $5 a month for all of the content you read? On any given month, we publish dozens of articles that educate, inform, entertain, inspire and enrich thousands who read The Pappas Post. I'm asking those who frequent the site to chip in and help keep the quality of our content high — and free. Click here and start your monthly or annual support today. If you choose to pay (a) $5/month or more or (b) $50/year or more then you will be able to browse our site completely ad-free!

Click here if you would like to subscribe to The Pappas Post Weekly News Update