Thirteen undergraduate students at Baltimore's Johns Hopkins University got (literally) a hands-on glimpse at how Ancient Greek potters created their masterpieces that have lasted thousands of years. The course in experiential archaeology included the study of actual Greek pots from the university's Archaeological Museum followed by a 13-week course in pottery making.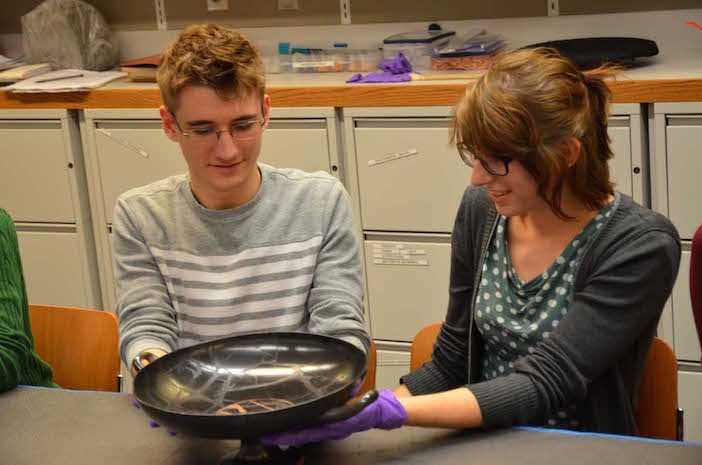 The course was taught by Sanchita Balachandran, a curator/conservator of the university's Archaeological Museum who took the students on a journey back to Classical Greece— literally.
By first holding and studying the works of the original masters, students understood what the finished product could— and should be. They consulted the work of experts and practiced "throwing" or molding clay pots on potter's wheels.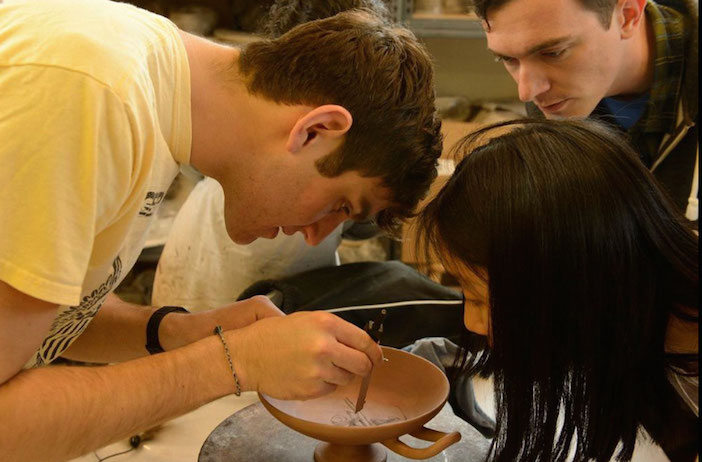 They designed images and experimented with with various tools used to paint the substance onto clay. And they built a kiln and fired their pottery—all to understand the world of the ancient Greek potters and their apprentices who made kylikes, the red-figure pottery drinking bowls created by the ancient Greeks between the 6th and 4th centuries BC.
"The idea is to be thoughtful at every stage," says Balachandran. "To look at clay, make shapes, to choose images and paint, to go through the fire and kiln process, and to consider the final product. This leads to a deeper understanding of both the art and the object, because when you go through the process, you get a visceral sense of how things got there."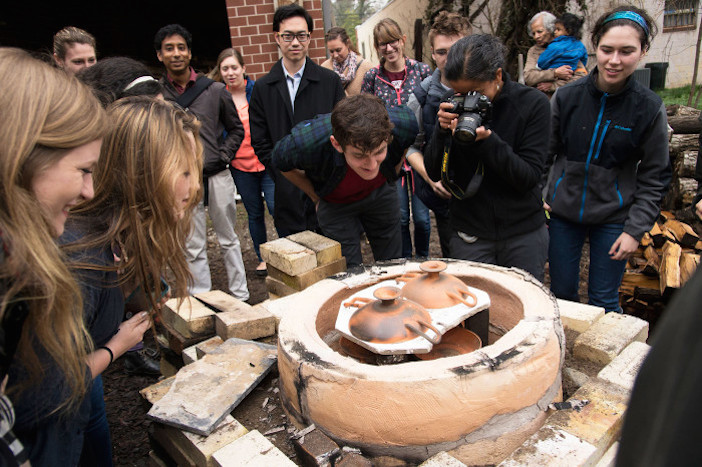 The entire course was documented on film and a short film was produced highlighting the students' experiences.
The 18-minute film, directed by Bernadette Wegenstein, director of the university's Center for Advanced Media Studies, with cinematography by Allen Moore, debuted at Johns Hopkins' Homewood campus in September. The film features 13 undergraduate students, one graduate teaching assistant, one curator/conservator, two potters, and the ancient Greek potters and painters who inspired all of the work of this project.
Mysteries of the Kylix from JHU Archaeological Museum on Vimeo.