The last thing Greeks living abroad were doing in the midst of the country's biggest crisis in an entire generation was flocking back to Greece. On the contrary, tens of thousands left, seeking a better life in European capitals, the United States and in faraway Australia.
One Greek went against the tide. Yannis Sakaridis, an accomplished and award winning film editor who spent almost two decades in London working for companies like Warner Bros and BBC, decided to come home.
Born in a tiny northern Greek town called Skydra, he returned to do the impossible— shoot and direct his first feature film, which he also wrote. The film is called Wild Duck and reverberates directly with the economic— and moral crisis which his native Greece is facing.
It was a gamble. But Sakaridis was determined to make this film.
Echoing the 2005 phone tapping scandal that even reached the Greek prime minister's office, a bankrupt telecom engineer in need of quick cash to pay debts becomes entangled in a phone-hacking investigation with an ex-colleague.
Parties unknown have breached the company's networks and he begins a cat and mouse chase of the culprits. The investigation leads him to a suspicious apartment building and an ill woman wearing a turban who lives in the building, introducing a delicate and complicated personal struggle for the main character.
Dimitri Eipides, program director at the Toronto International Film Festival, where the film had its world premier, said that Sakaridis fulfilled his goals of making an important film.
"Sakaridis has fashioned a film that is quiet and introspective, as if edited in sync with its protagonist's emotions. Sakaridis's discreet yet penetrating gaze, evidently informed by his non-fiction work, is artfully conveyed by the fluid compositions of cinematographer Jan Vogel (co-director of 2011's Wasted Youth). Theirs is a vision of Greece seemingly in dialogue with the sea breeze, which, for all the country's recent ills, drifts through Wild Duck like a restorative force."
The film stars veteran Greek actor Alexandros Logothetis, who takes the viewer on a journey inside his own mind. Other acting veterans and longtime fixtures on the Greek film scene in the film are Themis Bazaka, Giorgos Pyrassopoulos Ilias Logothetis and Yannis Stankoglou.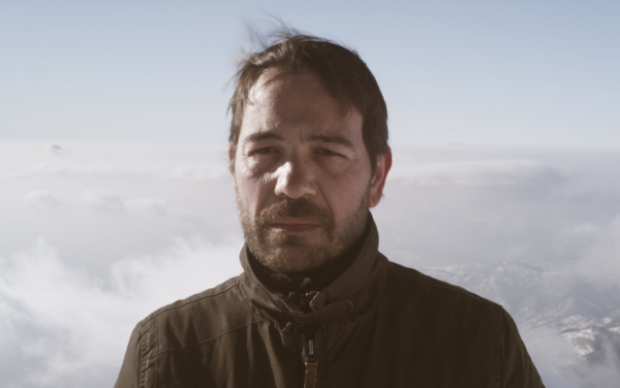 The film was shot on location in Sakaridis' hometown and surrounding environs. On a skeleton budget of less than $50,000, Sakaridis gathered friends, family— many of whom were not actors— and he took to the streets and Greek countryside for a twenty-three-day, guerilla-style shoot.
Sakaridis was overcome with excitement about the reception he received when he came "home" to Greece to make this film.
"From Christos Papageorgiou's outstanding soundtrack, the amazing crew and actors and of course, many simple people who never acted before, to the people who opened their homes and offered hospitality to me during the film's many festival appearances throughout the world, everyone offered their love and dedication to this project, proving that Greece in crisis can be overcome."
Indeed, Greece in crisis was overcome.
The real result— a tiny, Greek film that saw its world premier at the most prestigious film festival in North America, followed by a US premier at the Chicago International Film Festival, one of the top festivals in the world, where the film was hand-selected by the festival's director and founder Michael Kutza.
Legendary Greek-born French director Costa Gavras called "Wild Duck" a "masterly constructed film." Critics and festivals throughout the world including Raindance in London, Sao Paolo, Brazil and Busan in South Korea where the film has appeared agree.
Now local Greeks have an opportunity to see a film, written and directed by one of their "native sons" who has returned from abroad to do his part and rebuild Greece— through his art and talent as a filmmaker.
Wild Duck is currently screening at Danaos Cinema in Athens. Every Wednesday, the film runs with English subtitles. It will be on the big screen in Thessaloniki between May 22-28 at Olympion Cinema.