August 27th marks the feast day of an Orthodox saint known, according to faithful, for helping people find lost things.
It's common throughout Greece — especially Rhodes, to pray for the saint's involvement when important things are lost.
Wedding rings, keys, important documents— you name it. Numerous believers credit the saint with helping them find their lost possessions.
Traditions vary throughout Greece. In Crete, a needle is placed in the floor in the corner of a room until the object is found.
According to the tradition, Fanourios lived in Roman times and refused to give up his Christian faith. He was persecuted for his beliefs and ultimately forced to face 12 separate tortures by the Romans— persevering until his death.
The discovery of an icon in Rhodes (others say Cyprus) has made this island a focal point of celebrating this saint and many men of the island are named Fanourios.
The icon depicted Fanourios dressed as a Roman soldier and carrying a cross. Around his image were twelve scenes from his life when Romans tortured him.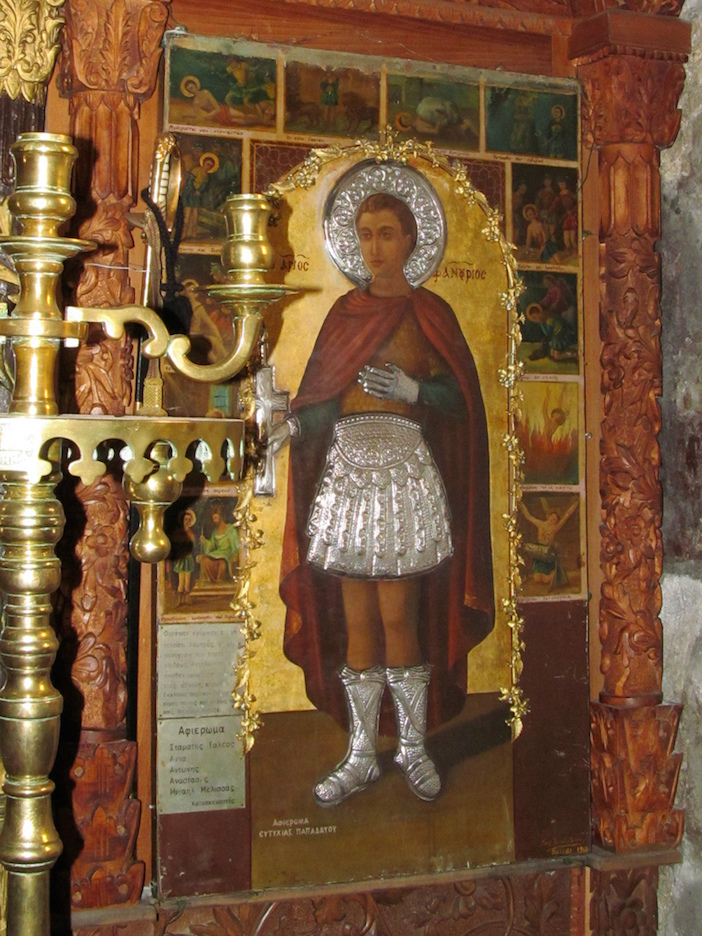 Numerous stories abound about how the saint became associated with finding lost items. In fact, his name comes from the Greek word "fanerono" or, to reveal— so there's a clue, perhaps.
But one tradition is the same no matter where in Greece you come from. When your lost item is revealed— you bake a cake, not in honor of the saint, but in memory of his mom.
That's right— the story continues that Fanourios' mom was a bad lady. Some say a prostitute, and Fanourios was never able to convert her to Christianity during her lifetime.
So when baking your cake, or when cutting into it, or when eating a bite (traditions vary everywhere)— believers say something to the effect "May God forgive St. Fanourios' mom."
And like the traditions and history surrounding this saint, just as plentiful are the different variations of Fanouropita.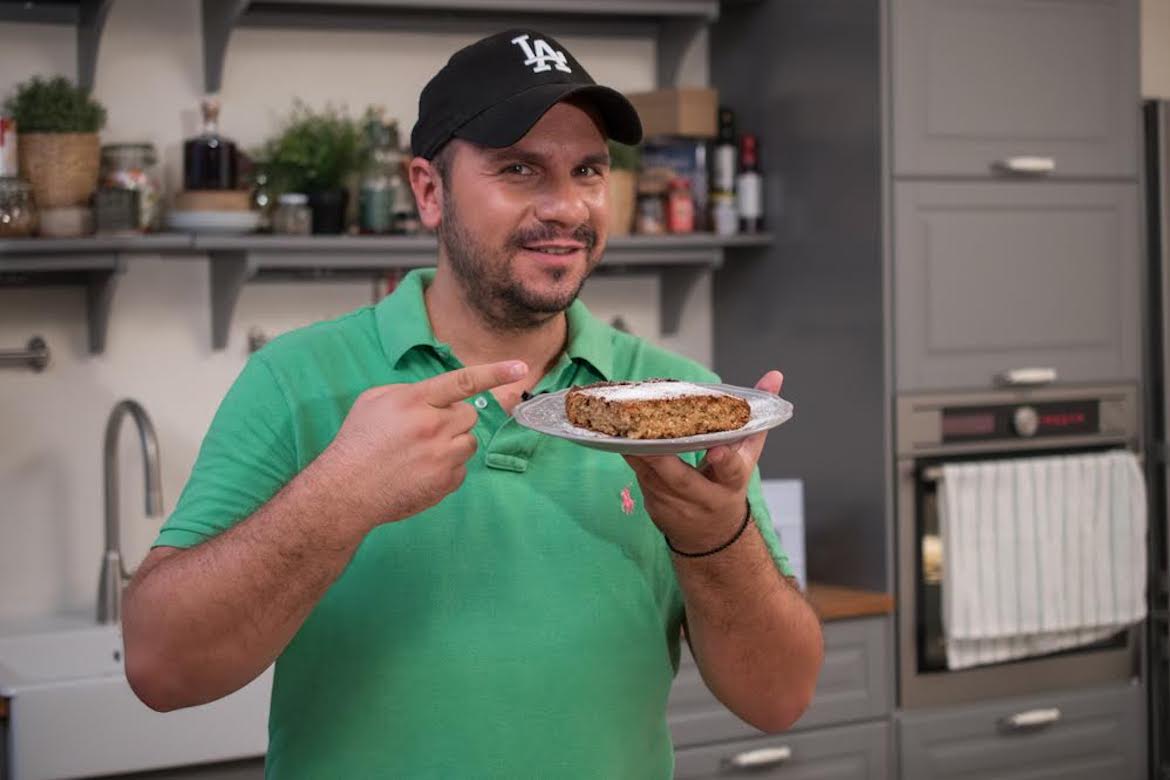 Greek blogger, author and food personality Tassos Antoniou has shared his recipe.
His books, Mama Peinao blog (meaning, "Mom I'm Hungry!") and website are among the most popular in Greece, thanks to his approachable style and straightforward instructions.
Be sure to check out Tassos' English-language food blog, My Greek Salad.
NYC-based Chef Maria Loi also shared her recipe — which was coincidentally the personal favorite of the mother of Pappas Post Publisher Gregory Pappas.
Although it's not on the menu at her signature Loi Estiatorio in Midtown Manhattan, the Greek-born chef remembers the tradition every year and bakes Fanouropita — offering it to guests in order to share the Greek traditions that she grew up experiencing.
Beloved Greek celebrity chef Akis Petretzikis has also shared his Fanouropita recipe.
His recipe makes for a spectacular cake that includes fewer than nine ingredients.
Καλή επιτυχία – Good Luck, may you find your lost things!
---
Is The Pappas Post worth $5 a month for all of the content you read? On any given month, we publish dozens of articles that educate, inform, entertain, inspire and enrich thousands who read The Pappas Post. I'm asking those who frequent the site to chip in and help keep the quality of our content high — and free. Click here and start your monthly or annual support today. If you choose to pay (a) $5/month or more or (b) $50/year or more then you will be able to browse our site completely ad-free!

Click here if you would like to subscribe to The Pappas Post Weekly News Update