Dozens of local and international musicians will gather in the heart of Melbourne, Australia on March 23, 2019 to celebrate the city's second annual Rebetiko Festival.
The event will take place in the Melbourne Recital Centre near the city center and will draw in performers from countries as far as the United States, Greece and Japan.
"The program's broader than last time. We've also got people that aren't necessarily Greek but play Greek music," Artistic Director Con Kalamaras told The Pappas Post. "I think it's a very Melbourne story as well because Melbourne is such a multicultural city."

This year's festival headliner is Rebetien, a five-member Athens-based group which performs rebetiko as well as other traditional Greek genres.

The lineup features other performers such as Atsushi Tookaya, a Japan-based artist who plays mostly 1940s rebetika songs.

"It's fantastic," Kalamaras said. "It certainly brings a different angle toward [the festival] that we didn't expect"
Born in Melbourne and raised in Athens, Greece, Kalamaras said the festival began unofficially in 2016 when he his friend Kon Karamountzos gathered local artists for what they called a "pilot" program.
Since then, the festival has garnered financial support from the Municipality of Melbourne and the Victorian Multicultural Commision as well as media support from local outlets such as Neos Kosmos, PBS FM and the Australian Broadcasting Company.
"It just kind of exploded," Kalamaras said. "It's become a kind of media machine."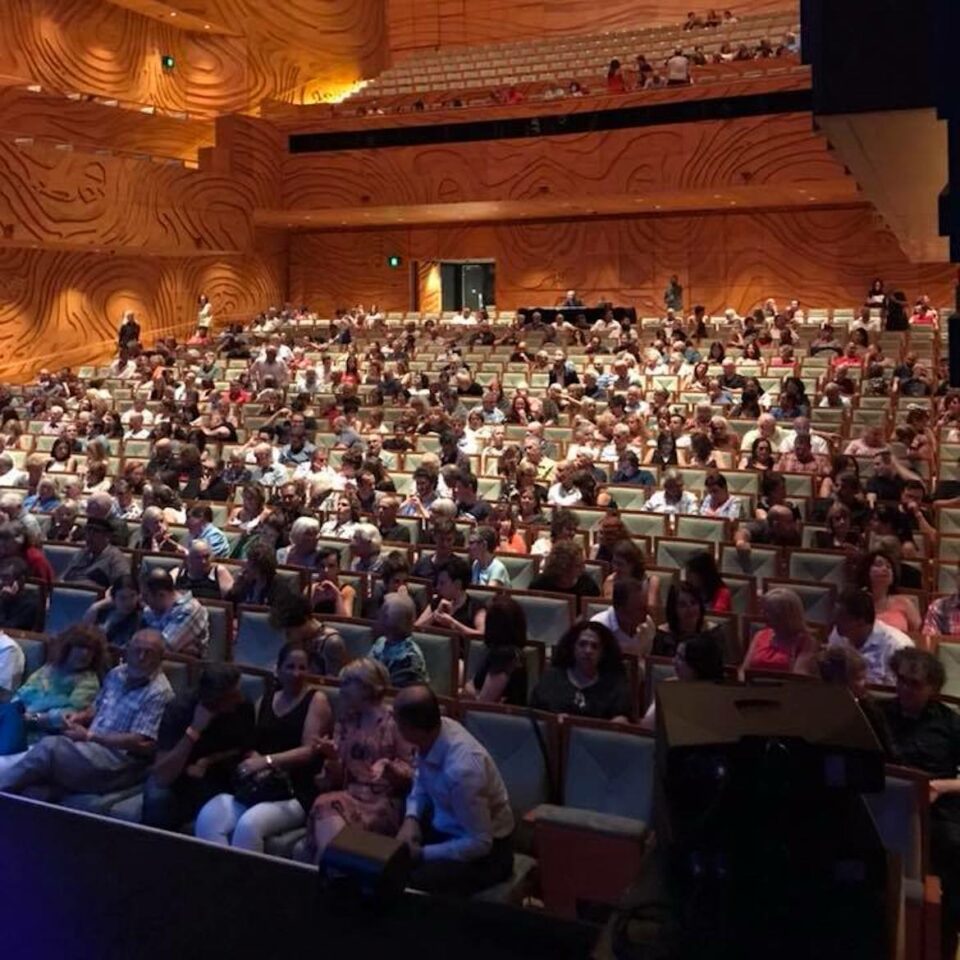 First introduced to Greek music at the age of 8, the artistic director said he started planning the 2019 Rebetiko Festival nearly a year in advance. Aside from the festival he organizes four concerts per year and performs at rebetiko events two to three times every week.
"I started organizing events because I feel like this music needs to be in the right venue for it to be appreciated," he said. "When it's in a restaurant it's hard for it to be communicated in the right way, but it's when in a classical theater it's easier to showcase the music properly."
Rebetiko, also known as Greek Blues, is urban improvised music which melds Byzantine, Turkish, Greek, Sephardic, Jazz and other forms. The genre is often associated with song and dance that spread among the urban working-class populations in Smyrna (Izmir, Turkey) and Constantinople (Istanbul) around the turn of the 20th century.
Kalamaras called the genre a "cultural snapshot" of Greece's past, adding that it continues to be just as relevant today as during the 1920s.
"Songs that my grandfather listened to I could listen to now and say, 'Wow, that's a cool song,'" he said. "It really captures a time a place that you can draw on 80 years later."
In 2017, rebetiko was recognized by UNESCO as a member of the "list of the Intangible Cultural Heritage of Humanity.
For more information about the 2019 Melbourne Rebetiko Festival, click here.

---
Is The Pappas Post worth $5 a month for all of the content you read? On any given month, we publish dozens of articles that educate, inform, entertain, inspire and enrich thousands who read The Pappas Post. I'm asking those who frequent the site to chip in and help keep the quality of our content high — and free. Click here and start your monthly or annual support today. If you choose to pay (a) $5/month or more or (b) $50/year or more then you will be able to browse our site completely ad-free!

Click here if you would like to subscribe to The Pappas Post Weekly News Update