The world's leading private membership club is landing in Greece this summer. London-based SoHo House has purchased one of Mykonos' top clubs, Scorpios— already a haunt for the world's rich and famous.
Founded by German entrepreneurs Thomas Heyne and Mario Hertel, Scorpios quickly became one of the world's top beach club destinations. According to the owners, it happened so quickly because they remained true to five founding pillars: art, design, music, food and healing.
With a capacity of more than 4,000 people and a network of bars, seating areas and a Mediterranean-inspired restaurant, Scorpios also has an impressive array of "sunset rituals" with music by international DJs, including its renown "Sneaky Sundays" party every Sunday during the summer season.
Nick Jones, the founder of SoHo House decided on the transaction after experiencing the island of Mykonos and Scorpios club himself during a summer trip to the Greek island.
Named after the private island of Aristotle Onassis where he married John F. Kennedy's widow, Jacqueline — aka Jackie O — Scorpios first opened in 2015 and caught the attention of Jones, whose own Soho House empire has gone global.
SoHo House membership is amongst the world's most coveted club. A mecca— and private haven—  for some of the most creative people in the world, SoHo Houses are scattered throughout London, New York City, Hollywood, as well as other U.S. cities and in world capitals throughout Europe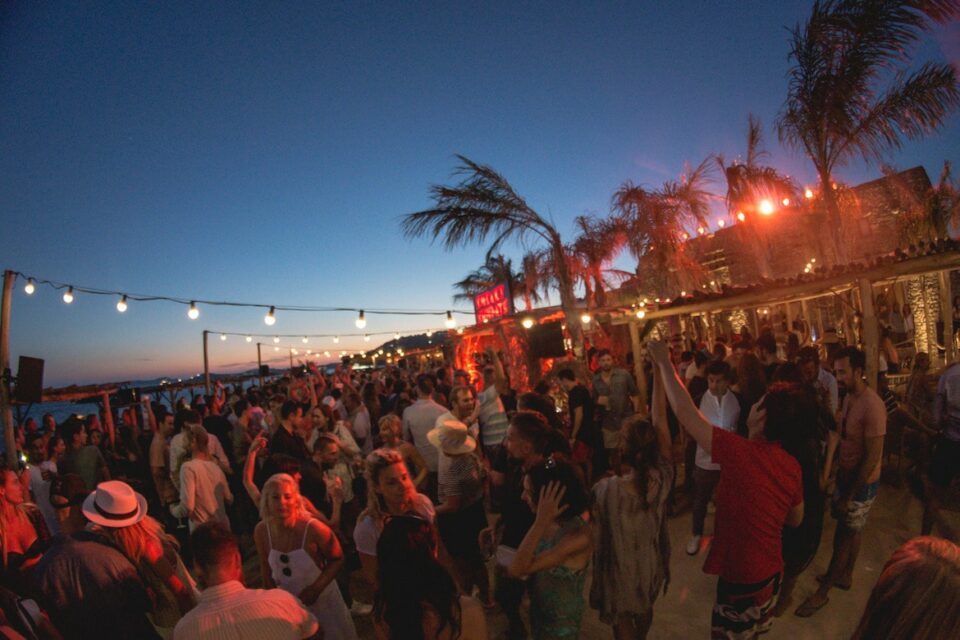 Jones said in an interview with British newspaper The Evening Standard that he decided to buy the club after meeting the two German owners.
"It was a meeting of the minds, the feel and the ethos is very similar to Soho House," Jones said, adding that "I was just blown away by how brilliant they were," about the German businessmen.
Greek newspaper Proto Thema said the acquisition was for 60 million euro, although the newspaper's credibility is often questioned so the number may be completely off.
Jones told the Evening Standard that age acquisition is likely to be followed by a network of new SoHo House Scorpios Beach Clubs in Miami, Tulum and Ibiza.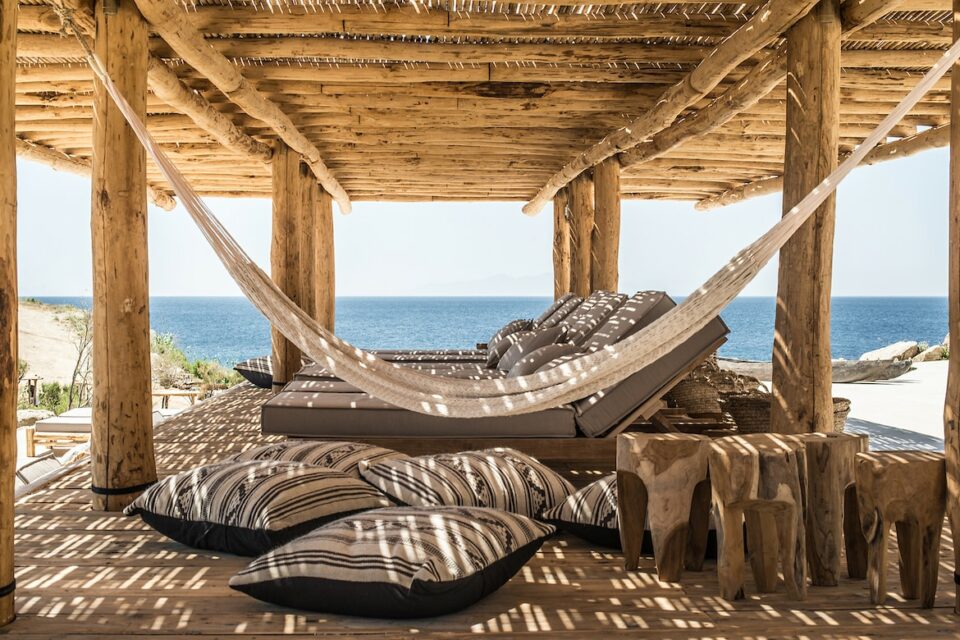 Soho House members will be given "Friends of Scorpios" membership automatically with their membership fee, which runs between $2800 and $3200 per year, depending upon age.
Non-members will pay a 450 euro yearly fee to become a member of "Friends of Scorpios," which isn't full Soho House membership status and only gets the member into Scorpios.
Once inside, members eat, drink and party with bottles of champagne at upwards of $10,000 a bottle, premium seafood, sushi and steak dishes from Japanese Wagyu farms and Argentine cattle ranches.
---
Is The Pappas Post worth $5 a month for all of the content you read? On any given month, we publish dozens of articles that educate, inform, entertain, inspire and enrich thousands who read The Pappas Post. I'm asking those who frequent the site to chip in and help keep the quality of our content high — and free. Click here and start your monthly or annual support today. If you choose to pay (a) $5/month or more or (b) $50/year or more then you will be able to browse our site completely ad-free!

Click here if you would like to subscribe to The Pappas Post Weekly News Update