June 6 is National Yoyo Day, celebrating the second oldest toy known to humankind which originated in ancient Greece.
Several images of children playing with the stringed toys appear on vases in museums throughout the world.
The National Historical Museum in Athens possesses yoyos which date back more than 2,000 years.
The Berlin antiquities collection (held in the Altes Museum and Pergamon Museum) includes an ancient Greek kylix, or wine drinking cup, which depicts a boy playing with a yoyo.
In New York City, the Metropolitan Museum of Art also has a collection.
Play with a yoyo today and remember — the Greeks invented this too!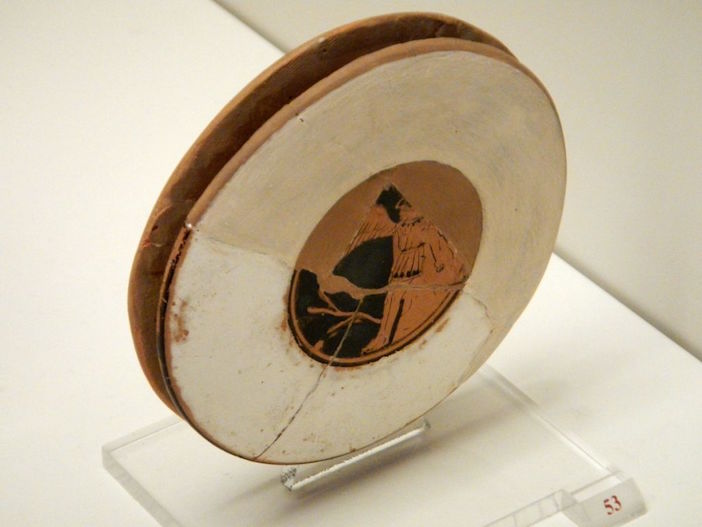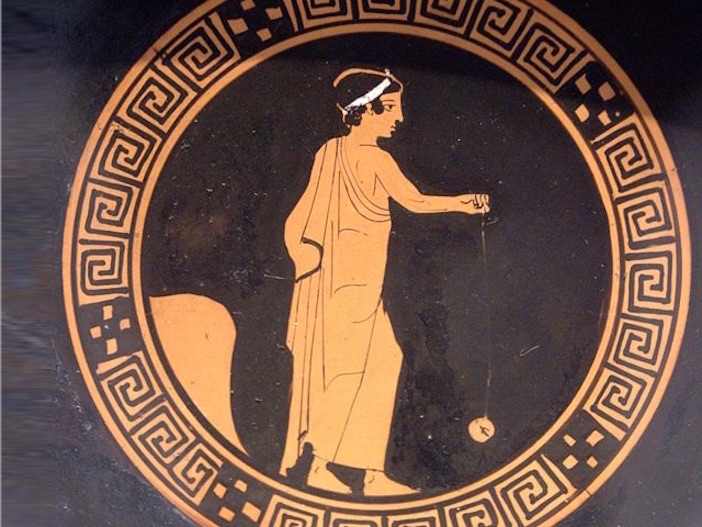 Boy playing with a terracotta yoyo c. 440 BC. Item comes from the Berlin antiquities collection, now held in the Altes Museum and Pergamon Museum in Berlin, Germany.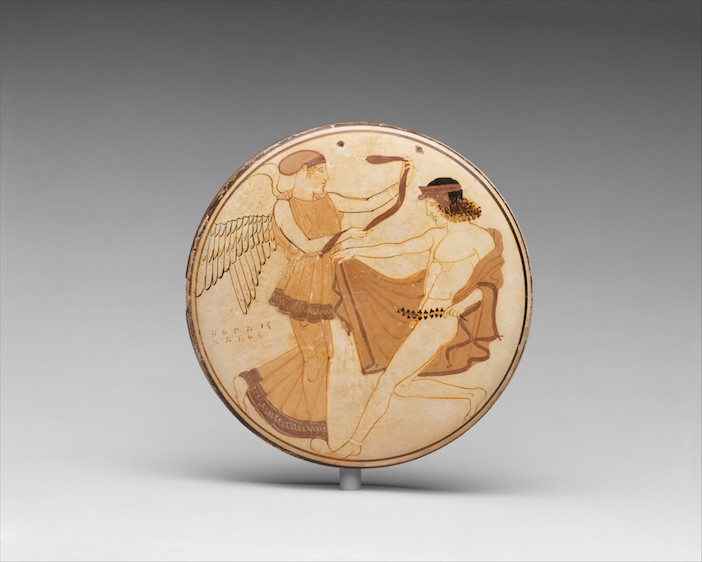 ---
Is The Pappas Post worth $5 a month for all of the content you read? On any given month, we publish dozens of articles that educate, inform, entertain, inspire and enrich thousands who read The Pappas Post. I'm asking those who frequent the site to chip in and help keep the quality of our content high — and free. Click here and start your monthly or annual support today. If you choose to pay (a) $5/month or more or (b) $50/year or more then you will be able to browse our site completely ad-free!

Click here if you would like to subscribe to The Pappas Post Weekly News Update