Omaha, Nebraska-based singer-songwriter Stavros Piperis, also known as Stavro, has released a new bilingual fusion album which pays tribute to his dual heritage.
"Akoma: Songs for Greek America" released on Friday, December 11, and features 10 tracks showcasing Stavro's acoustic-pop sound and traditional Greek influences — including a newly added instrument: the Cretan lute.
The project was recorded and produced by Ben Brodin at ARC Studios, an internationally sought-after recording studio which has welcomed artists such as Jason Mraz, Phoebe Bridgers, Bright Eyes and She & Him.
"I told Ben that I'd been experimenting with Greek lyrics, rhythms and melodies," Stavro told The Pappas Post. "I wanted to make a record out of it. I had no idea where to begin or how he would respond to the idea."
Brodin's response? "Challenge accepted."
The duo began their work on 10 songs covering a wide range of Greek music tradition — all tinged with Stavro's lyrical sensitivity and Brodin's vivid production.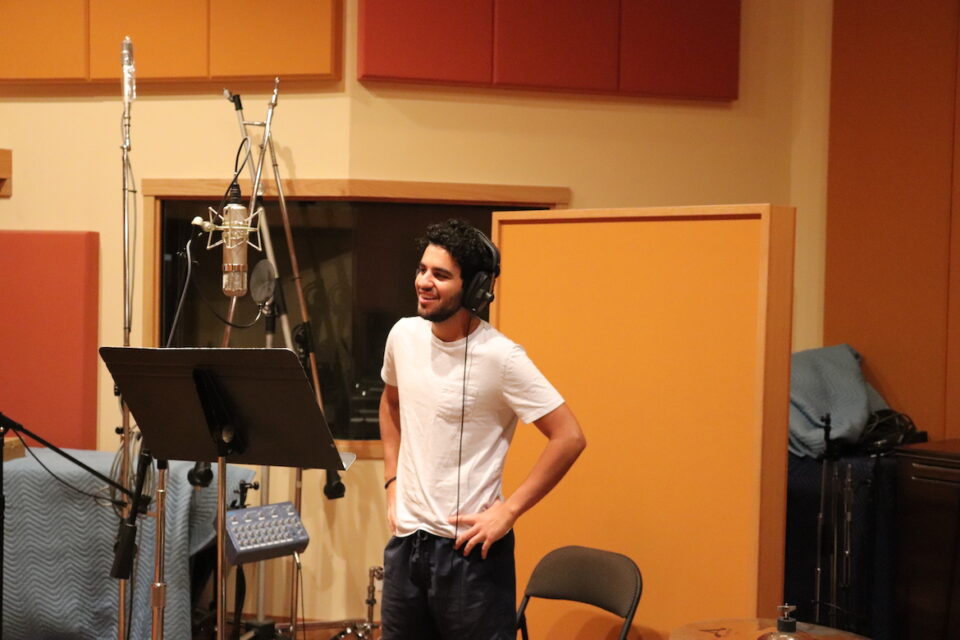 "Katerina" is a springing kalamatiano — perhaps the most widely known Greek folkdance — while "Zeibekiko Tis Nemeas" is a forceful, crashing tribute to the legendary solo folkdance of Greece. The album's emotional centerpiece is "An Den Eho Sena," a soaring piano ballad.
"Akoma" is Stavro's follow-up to "Chances," his 2019 release which he also enlisted Brodin to produce.
The 23-year-old artist has been writing English-language songs and composing for five years. But his latest album saw him incorporating Greek into his lyrics for the first time.
"Greek Americans are moved by both Hellenic and American music—we even weave the two languages together when we speak—but we need music that expresses that dual character," Stavro said. "We deserve art that mirrors our unique identity, that honors our story. This album is not a final word, but a first step. I hope it stirs in others a desire to create, collaborate and dive into the treasures of Hellenism."
"Akoma: Songs for Greek America" is now streaming on iTunes/Apple Music and Spotify.
Stavro is on Facebook and Instagram (@stavromusic). For more information, visit his website.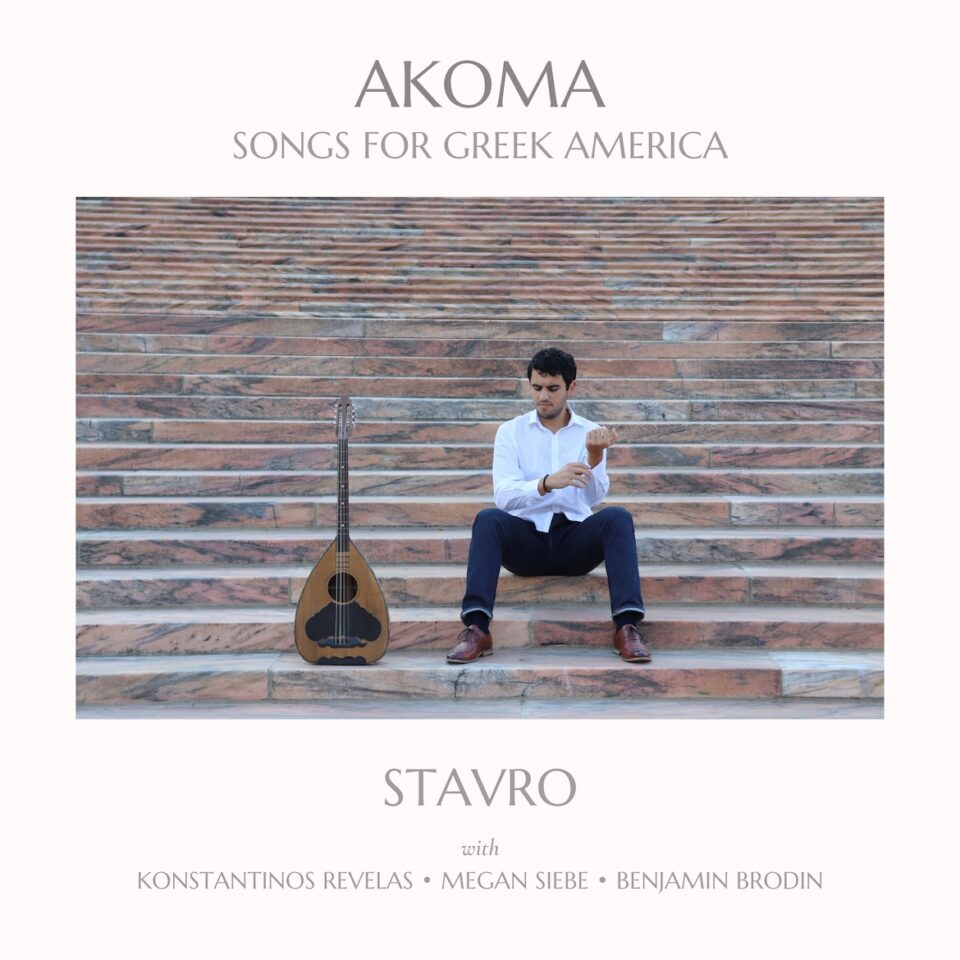 ---
Is The Pappas Post worth $5 a month for all of the content you read? On any given month, we publish dozens of articles that educate, inform, entertain, inspire and enrich thousands who read The Pappas Post. I'm asking those who frequent the site to chip in and help keep the quality of our content high — and free. Click here and start your monthly or annual support today. If you choose to pay (a) $5/month or more or (b) $50/year or more then you will be able to browse our site completely ad-free!

Click here if you would like to subscribe to The Pappas Post Weekly News Update