Several new films covering Greece in World War II are in different stages of development by Greek directors, showcasing an important part of Greek history and each carrying a subtle or direct anti-fascist, anti-Nazi message.
Well-known Greek director Manousos Manousakis is currently filming "Ouzeri Tsitsanis," a film that is centered around the plight of Thessaloniki's Jewish community with a "forbidden" love story between a Christian and a Jew as the central story.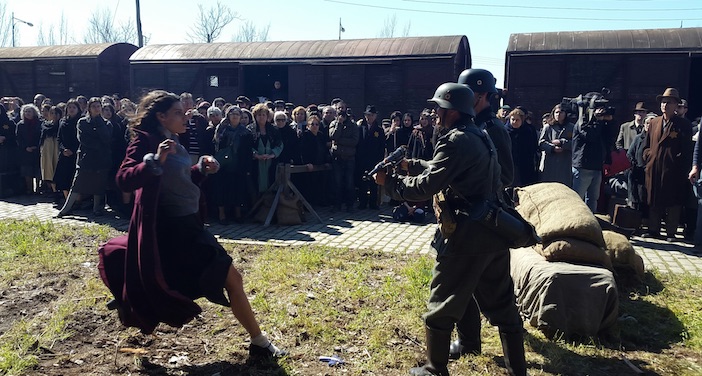 The story focuses around the ouzeri— or tavern once owned by Vasilis Tsitsanis, the "father of Greek popular music" who developed some of his most important songs during wartime Greece.
Manousakis is using real locations in Greece— including the train yards and the actual train box cars which were used to transport tens of thousands of Thessaloniki's Jews to Auschwitz. The film is currently filming in various locations in northern Greece.
Manousakis was blunt in his explanation in why he's making this film, calling Naziism a European problem. "We want to remind those who may have forgotten, and teach those who may not know what fascism and what Naziism are."
Ouzeri Tsitsanis is scheduled to be released in the Fall of 2015.
Another well-known Greek director, Thodoris Papadoulakis, best known for his acclaimed work on the Greek mini-series The Island that was adapted from Victoria Hislop's international best-selling novel is working on Boyias, a film that will be shot on the Ionian island of Zakinthos that centers around the story of the refusal of the mayor and archbishop of the island to bow to Nazi demands to hand over the Jews of the island.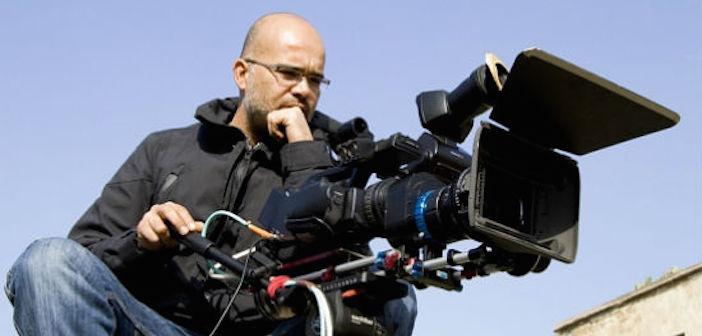 The film is currently in final stages of script development, penned by Hollywood-based screenwriter Bob Burris, with an impressive slate of producers on board including Sid Ganis, a former studio head and president of the Academy of Motion Picture Arts and Sciences and Alex Siskin, a Sony Pictures executive whose recent success with Denzel Washington's "Equalizer" was notable.
Boyias— named after the "dog catcher" of Greek children's folklore and a secret name parents used for the Nazi occupiers, was developed by Gregory Pappas and Steven Priovolos, who are serving as the project's main producers. It will be Papadoulakis' first feature film. He plans to shoot on location in Zakinthos in the Fall of 2015 with a 2016 release.
A third film, the documentary "Beautiful Life" directed by Yiannis Sakaridis will share the story of Haim Konstantinis, a Zakinthos Jew who survived the Holocaust thanks to Christian families who hid and protected him and his family during the Nazi occupation of his island.
The documentary uses Haim's narration and his real life story with interviews of other survivors including Lilly, the wife of Mayor Lucas Carrer, who was in her twenties at the time of the Nazi invasion and still survives today. She opened her Athens home to Sakaridis' film crew last year to share her story.
Sakaridis is best known for his award-winning film Wild Duck. He spent almost twenty years working in the United Kingdom before returning to Greece in 2007. "Beautiful life" takes its name from the documentary's central character, Haim, whose name in Hebrew means "life."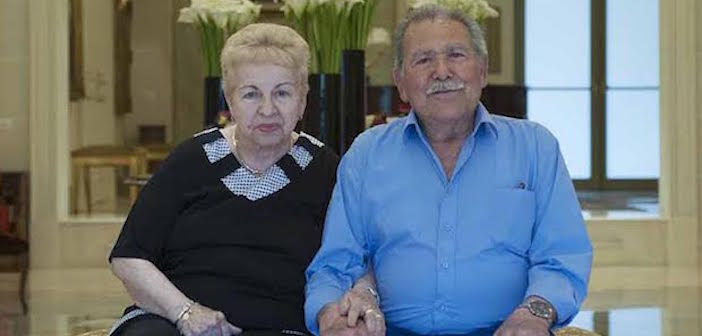 Sakaridis interviewed Haim in Athens, as well as on Zakinthos, capturing emotional moments of the 85-year-old returning to memories, including the elementary school he attended and the neighborhoods he was raised in.