Dozens of volunteers from the United States and Canada have been in various locations throughout Greece this summer serving vulnerable populations as part of a summer program organized by the New York-based Greek America Foundation.
Since late May, an upwards of 34 young adults have spent weeks in Athens, Thessaloniki and Chios working alongside multiple Greek non-profit organizations whose work benefits different vulnerable population groups.
The Greek America Foundation partners with the Greek charities as part of its Greek America Corps, an annual summer program which allows young adults to experience humanitarian service in Greece while immersing themselves in modern culture and society.
Service projects have entailed organizing a variety of recreational activities with refugee children from Ukraine, Afghanistan and other war-torn countries; saving thousands of pounds of fruits and vegetables from farmer's markets; painting projects; cleaning parks and beaches and numerous other endeavors.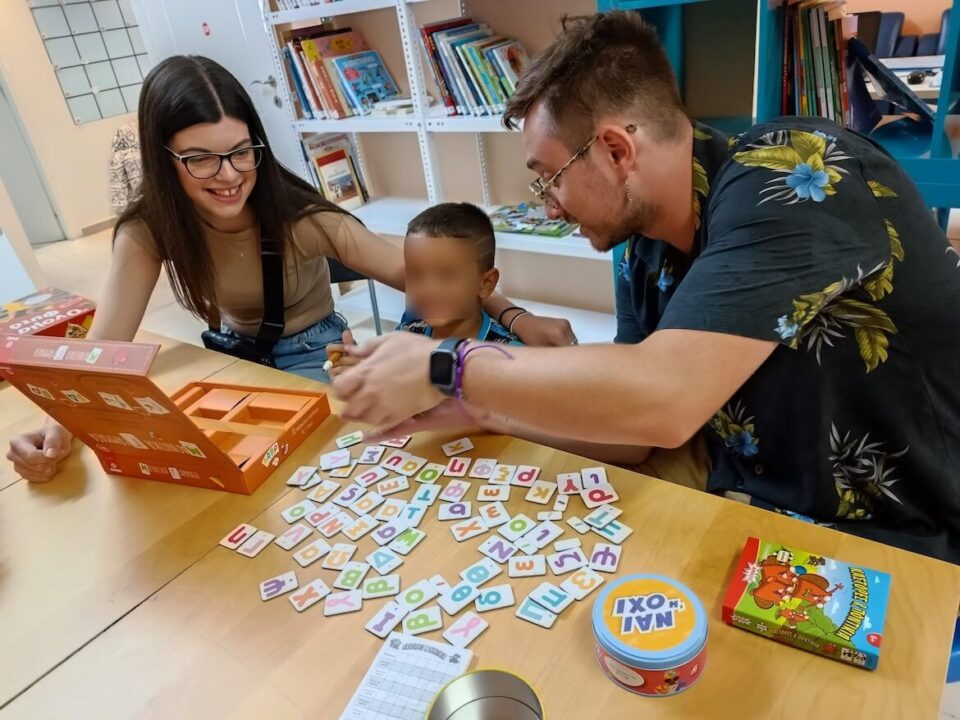 The North American volunteers have worked alongside organizations such as Elpida Home, a Thessaloniki-based charity serving refugees and asylum seekers. Recently, the organization has dedicated most of its resources toward helping Afghan families who fled the Taliban in August 2021 and are on hold in Greece awaiting resettlement to Canada and the United States.
Volunteers supported Elpida Home and the Afghan children by organizing activities, providing a variety of classes and working with the American Farm School, an independent, non-profit educational institution in Thessaloniki.
Activities included English lessons; a mini outdoor olympics; olive wreath decorating; learning traditional Greek dances; yoga classes and music lessons, among many others.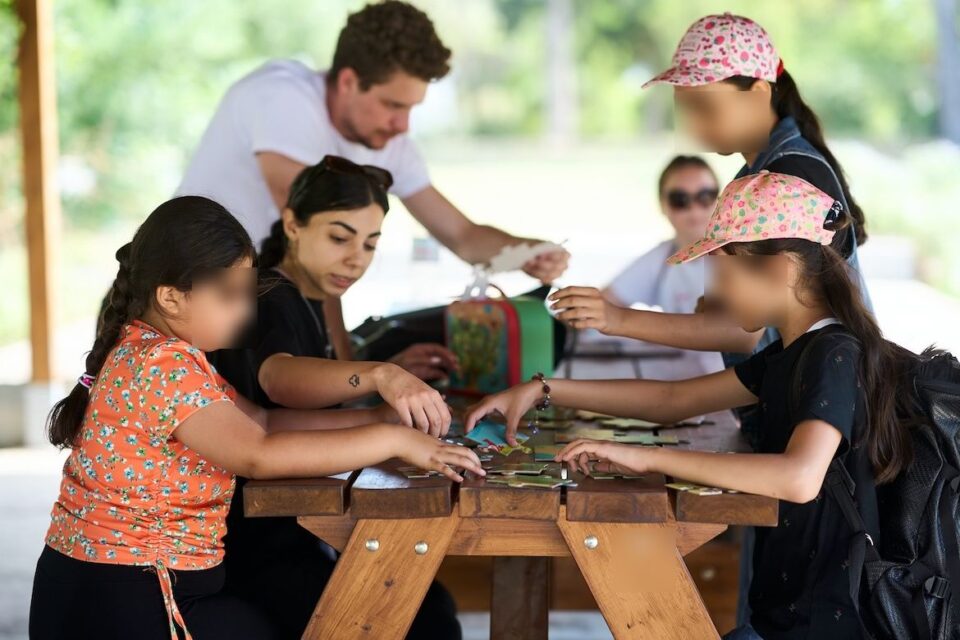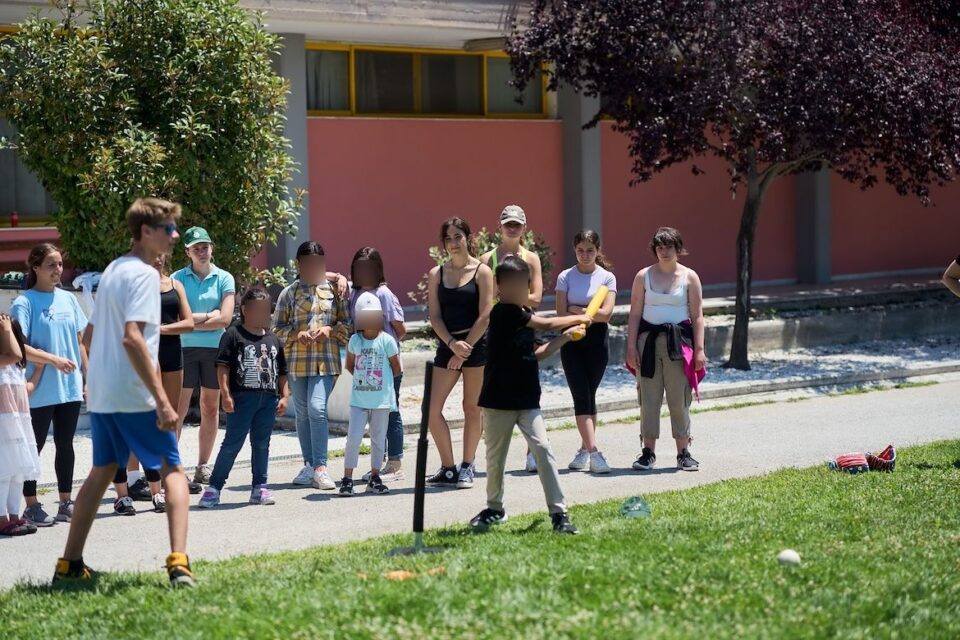 The Greek America Foundation volunteers have also supported Boroume, a charity which aims to reduce food waste and fight malnutrition and which gathers unsold food from farmers markets that will otherwise be thrown away.
Volunteers helped Boroume gather thousands of pounds of fruits and vegetables to be redistributed to soup kitchens, shelters and other institutions that serve disenfranchised Greeks, immigrants, children and other people in need.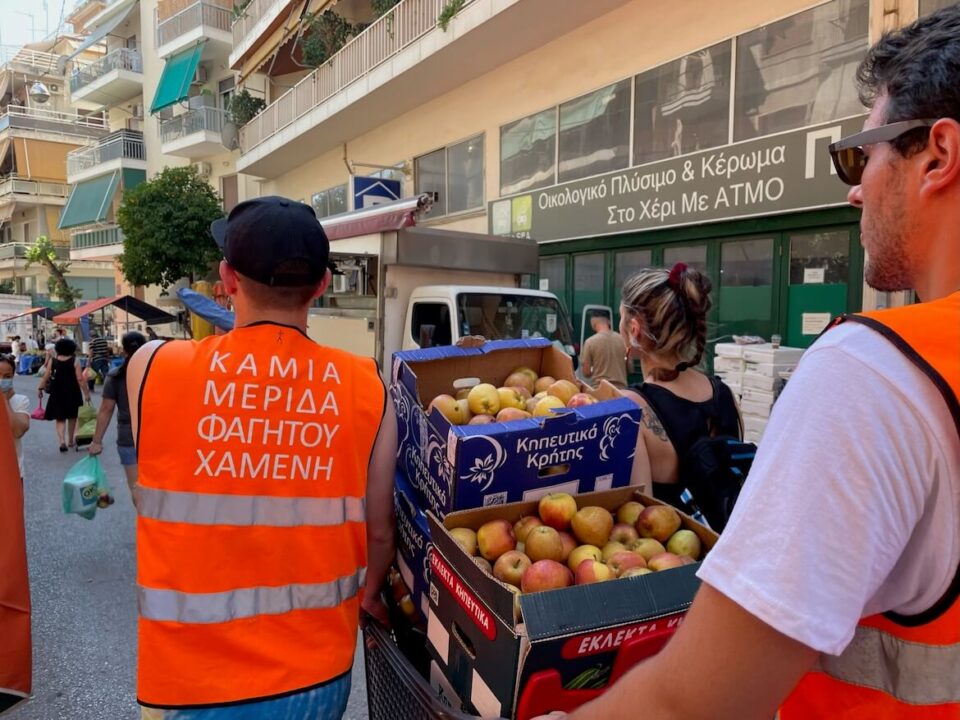 The volunteers also spent afternoons working with young children from the refugee community, many of them who have arrived in Greece after fleeing the ongoing war in Ukraine.
They organized Greek lessons, arts activities and excursions for newly arrived Ukrainians and children from other countries, helping them to integrate into Greek society and normalize their experiences following severe trauma.
Activities were done in collaboration with the Greek Council for Refugees, an organization that provides various services to refugees and asylum seekers in Greece.
Every year, the council offers a summer camp for refugee children in order to provide them and their families with supplemental educational resources, activities and assistance outside the regular school year.
The volunteers also traveled to the outskirts of the city and took part in various environmental activities, including a beach clean up in Piraeus alongside the environmental non-profit We4All and the International Organization for Migration.
In the Athenian neighborhood of Nea Smyrni the team completed a paint project in collaboration with George Krikris, the local deputy mayor.
The team also learned about an initiative called THEGREENCITY and the municipality's efforts to provide accessible recycling to local communities.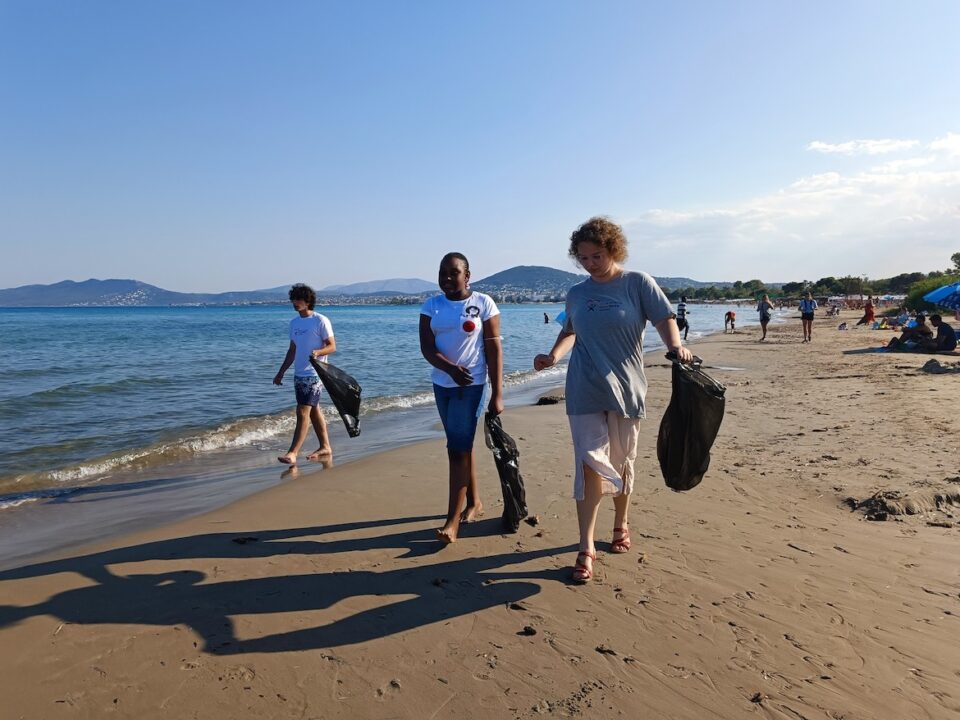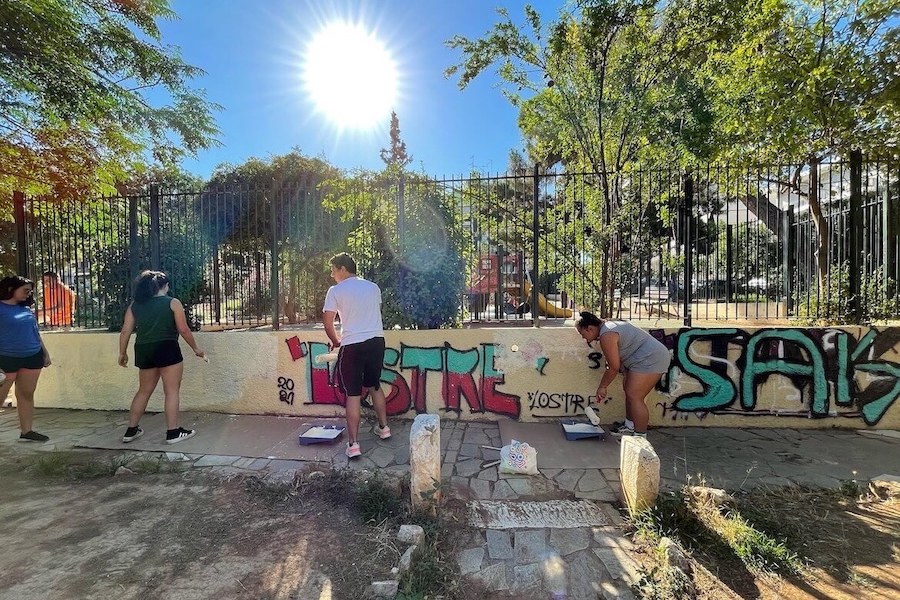 Weekends were filled with various cultural activities, including a concert at the ancient Odeon of Herodes Atticus; a mastiha liquor and wine tasting experience; visits to museums, archeological sites and other historically significant places; hiking excursions and other experiences.
This summer the Greek America Foundation has led two three-week-long programs in Athens, a third in Thessaloniki and fourth on island of Chios, which concludes in mid-August 2022.
In Chios, the North American volunteers work alongside METAdrasi, an organization supporting unaccompanied refugee children; Kivotos Tou Thodori (Ark of Theodore), an animal welfare organization which operates a dog shelter; and Kivotos Tou Kosmou (Ark of the World), a children's orphanage.
The foundation has plans to expand the program in summer 2023 with a program in Hania, Crete, and another environmental program in the Cycladic Islands.
For more information about the foundation's Greek America Corps program, visit its website.
---
Is The Pappas Post worth $5 a month for all of the content you read? On any given month, we publish dozens of articles that educate, inform, entertain, inspire and enrich thousands who read The Pappas Post. I'm asking those who frequent the site to chip in and help keep the quality of our content high — and free. Click here and start your monthly or annual support today. If you choose to pay (a) $5/month or more or (b) $50/year or more then you will be able to browse our site completely ad-free!

Click here if you would like to subscribe to The Pappas Post Weekly News Update