Thousands of film aficionados from around the world are preparing to descend upon Manhattan for New York City's 13th annual Greek Film Festival from October 17-23.
The program includes 50 feature length and short films — the festival's highest number ever — and will take place at the French Institute Alliance Française (FIAF) on 55 East 59th St.
This year's feature film titles include frontrunner and "dreamlike" comedy "In This Land Nobody Knew How to Cry."
Filmed in Ikaria, the film revolves around a French member of the European Parliament and his assistant, a Greek economist, who get lost on the Aegean islet of Armenaki during a political mission. But a spiral of unforeseen events soon forces them to reconsider their way of thinking and living, as they are carried away by the unlikeliest of love stories.
Opening night will kick off with a screening of "In This Land Nobody Knew How to Cry," followed by an exhibition paying tribute to and exploring the life of Alexander the Great. The exhibition includes a digital presentation of a rare 14th century Byzantine manuscript which depicts the ancient Greek king's life and exploits in 250 miniatures. It also features a display of eight Alexander the Great-themed engravings carved by prominent artists from the "XOTARIS" gallery.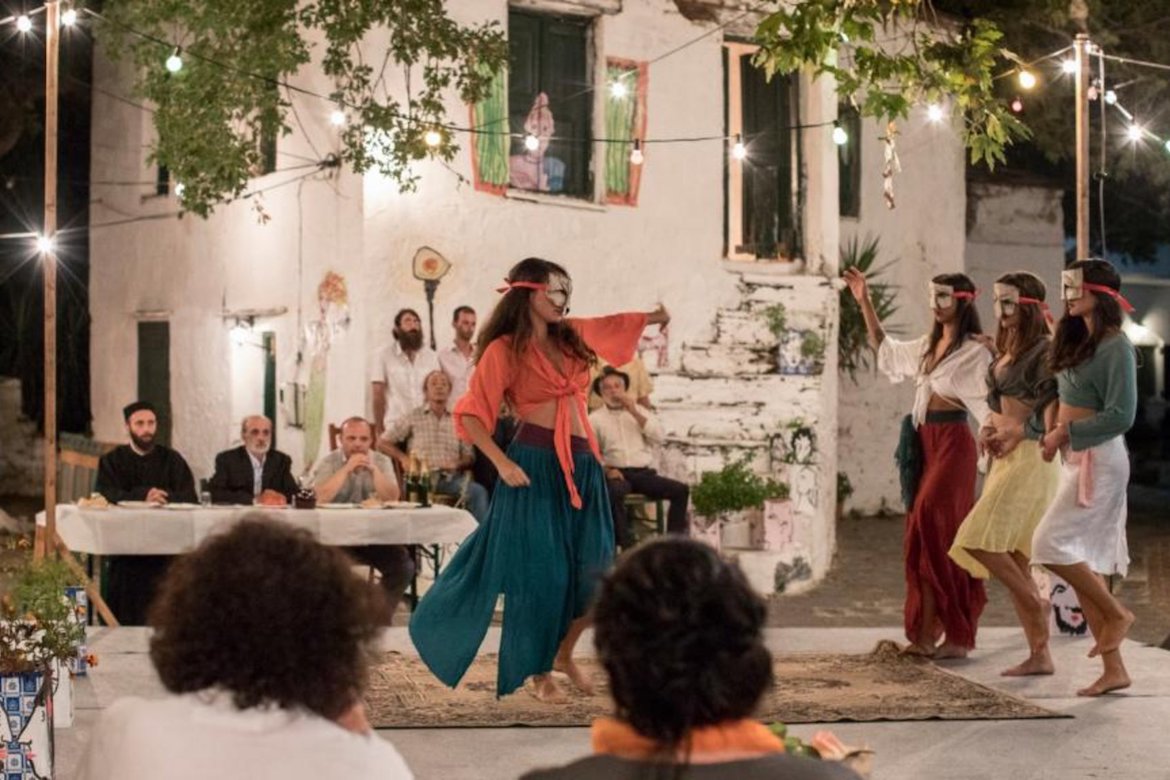 The festival's closing night will include a musical performance by female Greek New Yorkers who will sing songs of empowerment written by renowned Greek composers. Notable jazz pianist and composer Glafkos Kontemeniotis will direct the musical ensemble — dedicated to women who have suffered abuse in modern society.
For the first time, the festival will introduce a new selection of films from emerging international voices who have produced films around topics of Greek interest. The festival will also launch its first-ever online edition featuring international short films.
Feature films that will screen during the festival include titles such as "Akra," "Pause," "Still River," "Marble Homeland," and "The Waiter," among others. Short film titles include "Patision Avenue," "Pharmakos," "Incidentally," "Fourth Wall," and "The Island Man," and more.
The festival opened in 2007 as a showcase of new and older Greek film productions. It introduced New York City audiences to Greek filmmakers and their works. Since then, in 2018 the festival broadened its content, functions and activities to include an international meeting platform which welcomes cinematographers from around the world.
The event is presented by the Hellenic American Chamber of Commerce, the Greek National Tourism Organization and the Hellenic American Cultural Foundation. It is made possible through a grant from the Onassis Foundation USA.
See the official 2019 festival trailer
---
Is The Pappas Post worth $5 a month for all of the content you read? On any given month, we publish dozens of articles that educate, inform, entertain, inspire and enrich thousands who read The Pappas Post. I'm asking those who frequent the site to chip in and help keep the quality of our content high — and free. Click here and start your monthly or annual support today. If you choose to pay (a) $5/month or more or (b) $50/year or more then you will be able to browse our site completely ad-free!

Click here if you would like to subscribe to The Pappas Post Weekly News Update