A documentary about the fascinating life of one of America's greatest acting talents will have its world premier in New York City at the DOC NYC film festival.
Entitled "Olympia" and directed by Harry Mavromichalis, the revealing and unfiltered documentary follows the life and career of Academy Award winning actress, Olympia Dukakis.
Starting on the day she turns eighty and continuing for three years, this film deals with the struggles and pains surrounding identity and the roles placed on us by society. Its cinema-verité style allows the audience to constantly move alongside Olympia as she navigates between rehearsals, workshops, family life, and finally the journey to her ancestral home in Greece.
Exhibiting both candor and vulnerability, we see her deal with age, grief, and sexuality while opening up about her past struggles with depression, suicide, and drug addiction.
Intricately weaving between visceral impromptu personal moments with Olympia, together with footage of her performances both on and off screen, we experience the presence of an unrelenting female energy.
Not only does her story add to the perpetual 'herstory' of women withstanding and overcoming their obstacles and oppressors through the passage of time, it also gives us insight into how she overcame the impediments that affected her life as the daughter of immigrants and as a woman in a male-dominated society.
The viewer is granted the raw, unfiltered attitude of Olympia without a script to guide her. Her fierceness is seen to persist throughout her daily life beyond the stage or film.
Years of oppression, subordination and self-doubt have thickened her skin and sharpened her mind, and her energy is contagious.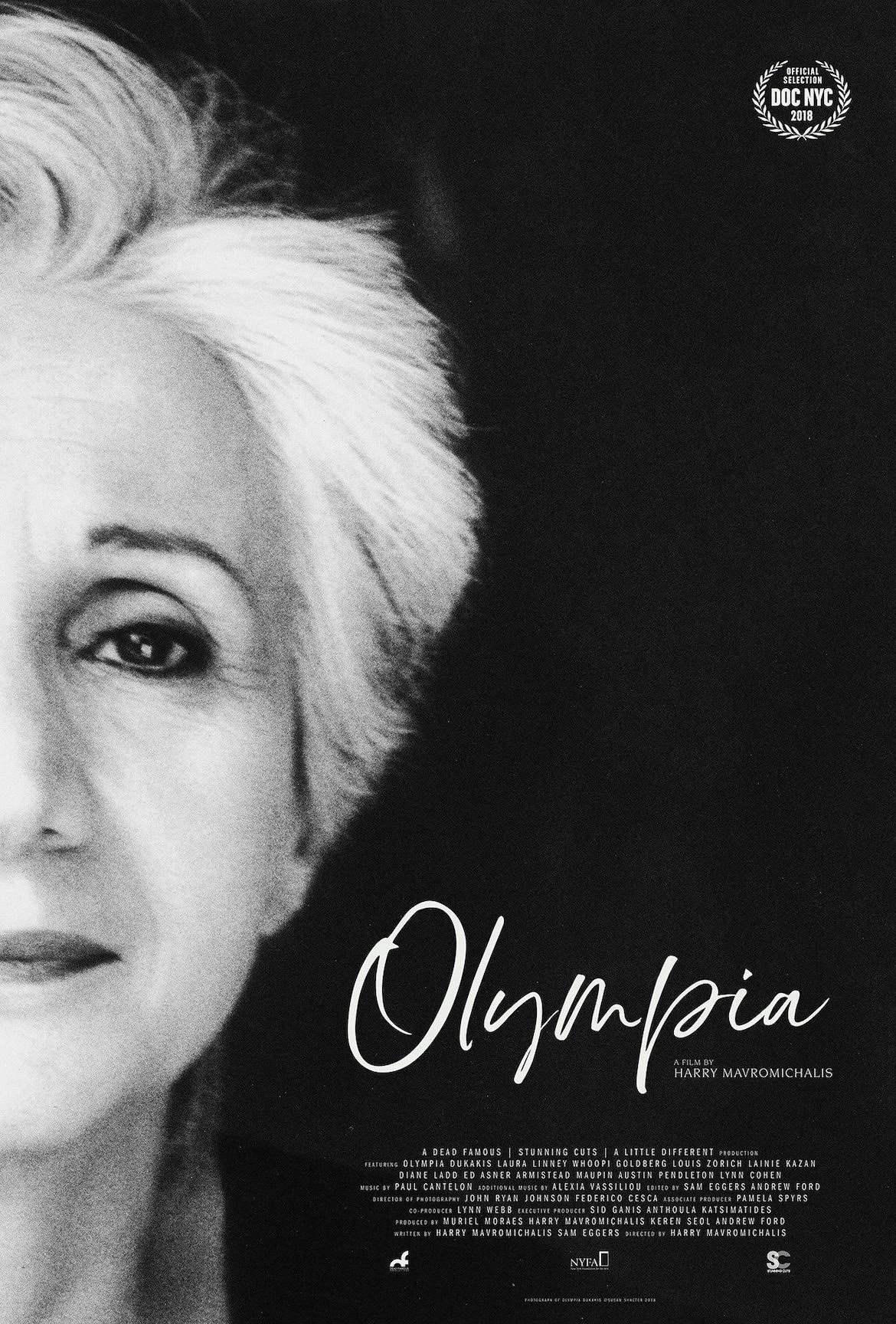 WORLD PREMIERE SCREENING AT DOC NYC
Sunday, November 11 at 6:30 pm
SVA Theatre (School of Visual Arts)
333 West 23rd Street, New York, NY 10011 (Between 8 and 9 Avenues)
Director Harry Mavromichalis and Olympia Dukakis will appear in-person for post-screening Q&A.
*****
Since you're here… I have a small favor to ask.
More and more people than ever before are reading The Pappas Post and despite increasing costs to maintain the site and provide you with the quality content that you deserve, I will never "force" you to pay for our website or add a paywall. I believe in the democracy of the internet and want to keep this site and its enriching content free for everyone. But at the same time I'm asking those who frequent the site to chip in and help keep it both high quality— and free. We've implemented a "free-will" annual subscription for those who want to support our efforts. I guess it's fair to call it a philotimo subscription… because you don't have to do it but it's really the right thing to do if you love the site and the content we publish. So if you like The Pappas Post and want to help, please consider becoming a "philotimo subscriber". Click here to subscribe. If you'd rather make a one time donation, we will gladly accept any amount, with appreciation. Click here to donate any amount.