Everyone has heard or read about Greek olive oil— the best in the world and produced and exports in bulk to countries like Italy, who mix it with lesser quality product and sell it as their own throughout the world. The same story applies to a lesser-known raw ingredient— Greek cotton.
Greece is the largest producer of cotton in Europe is in 10th place— globally— in cotton farming and production. Greek cotton is of the finest quality but up to 80% of it is exported each year mostly to Turkey, where it is mixed with other cotton fibers. The end result is a lower quality product that ultimately loses its real identity as Greek cotton.
Cotton accounts for more than 8 percent of Greece's agricultural output, with more than 75,000 farmers growing the fiber, according to the USDA's Foreign Agricultural Service.
Many fabric and clothing manufacturers in Greece use cotton from Egypt, Turkey and India, and label them "Made in Greece". Even t-shirts imported from Bangladesh but stamped and printed here, end up with the "Made in Greece" label.
Lovegreece™ is one company that is striving to change the fate of Greek cotton— or at least mark a new beginning in the trade. It uses 100% Greek cotton for its popular line of t-shirts and proudly featured "Made in Greece. Made with Love" on all its merchandise.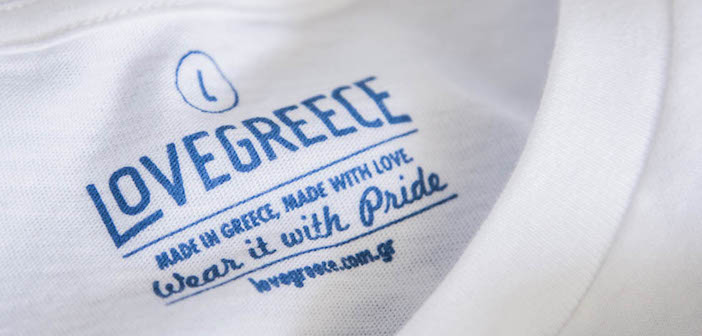 "We believe that all the fine Greek raw materials should not leave the country but be utilized here by new innovative and competitive brands of international appeal, which will add value to the Greek economy," the company posted recently on its blog.
In addition to their swanky and well-branded line of t-shirts that carry the LoveGreece logo and design, the company is aiming to introduce other materials to the brand, and re-invent other forgotten crafts and small industry sectors. LoveGreece has made inroads in its appeal to tourists and celebrities with its smart social media outreach and emphasis on superior quality than most of the t-shirts that are sold throughout Greek tourist shops.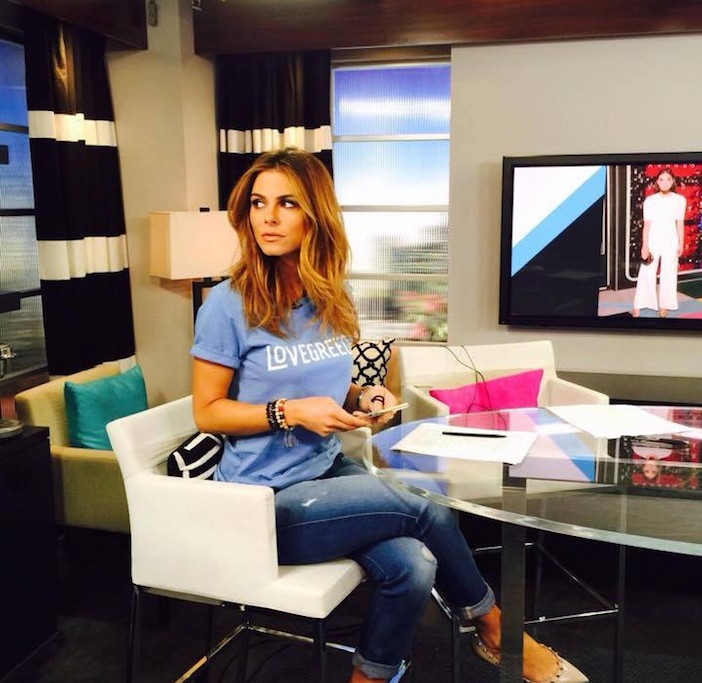 American television presenter Maria Menounos recently wore her LoveGreece t-shirt on the air during her E! News show on E! Entertainment Television.
"Made in Greece" is more than just a claim to LoveGreece. It's their cause and the major thread in the DNA of their brand.