An unofficial international academic gathering of scholars, pastors, clinicians and other experts took place in Oxford, England from August 16-19 to discuss contemporary issues of sex, gender and sexuality in relation to the Orthodox Christian Church. 
The groundbreaking meeting brought together a wide variety of views on highly controversial social issues confronting the 260-million strong Church.
Brandon Gallaher, a Senior Lecturer in Theology at the University of Exeter and event organizer, told The Pappas Post that the conference was of "historical importance" for global Orthodoxy.
"Never before has such a large and varied group gathered together to discuss this important issue in the Orthodox world," Gallaher said. "The conference had no agenda but simply a desire to create a forum for diverse and often contrasting people to meet one another in a peaceful and constructive way." 
Some 50 scholars gathered from across the globe. They brought a diversity of professional expertise and experience, and represented a range of academic disciplines including theology, philosophy, church history and canon law and fields within the natural and social sciences.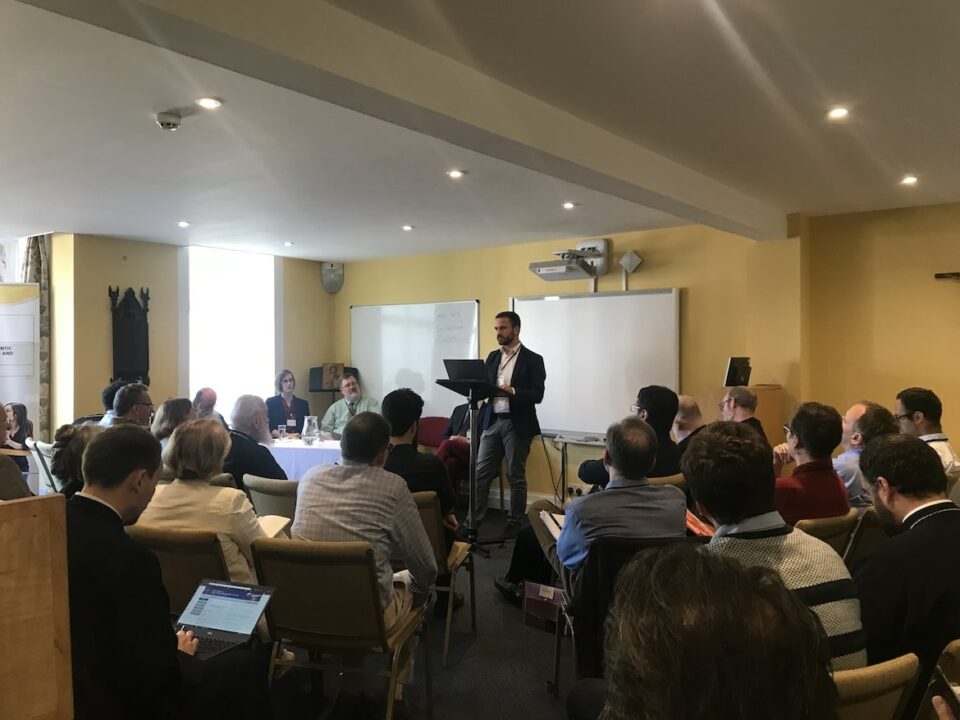 Orthodox clergy, LGBTQ+ activists, clinicians and members of the Church of England and Catholic Church also participated.
Gallaher said the goal of the meeting was neither to reach immediate consensus nor issue common statements but rather to "stimulate dialogue among experts" in order to help the Church decide how to guide its followers regarding their spiritual concerns.
Participants discussed Church teachings emerging from its pre-modern, Eastern consciousness as well as the Church's need to address challenges it faces in a modern world.
Conference delegates participated in nine workshops. Topics included interpretations of issues in scripture and tradition, theological anthropology, ethics, pastoral challenges, therapeutic approaches and secularism and public policy. Each session included stimulus presentations followed by open discussion.
Gallaher said that "views were heard from every perspective," meaning that participants who strongly support traditional Orthodox Church teachings spoke alongside others who find them problematic. Others contributed perspectives somewhere in the middle. 
According to a news release that followed the event, "the genuine dialogue among the participants demonstrated deep respect for contrasting positions alongside a strong desire for cooperation and faithfulness to the Orthodox tradition."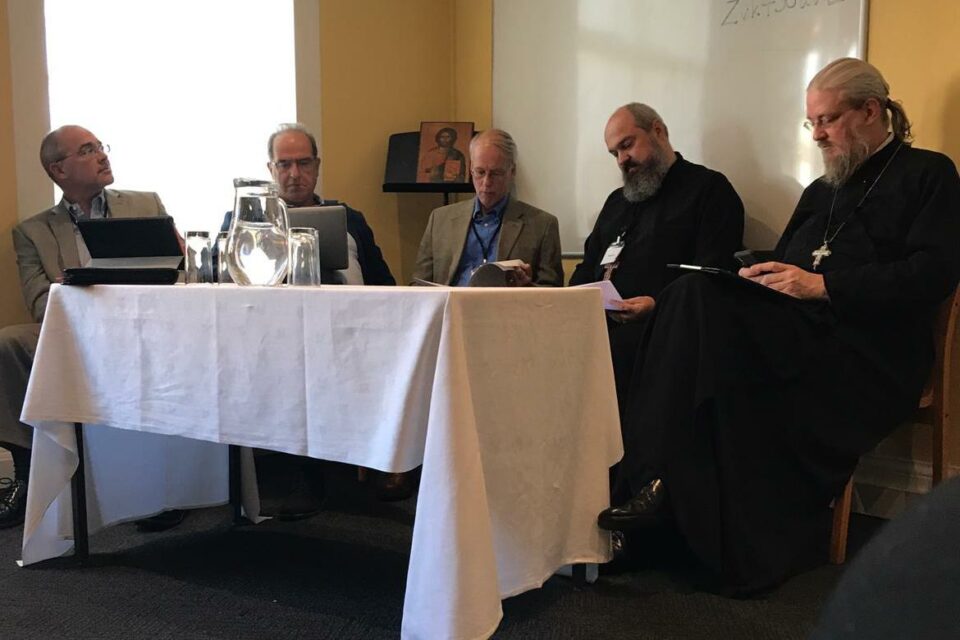 The conference was unique to date in global Orthodoxy by allowing participants — conservative, progressive and everything in between — to express themselves and their complex humanity while drawing nearer to Christ.
"Whatever their stances, conference participants agreed on a number of points," Gallaher said. "The dignity of all humans must always be respected. Violence must be excluded. Pastoral compassion is essential. And dialogue must continue in the same respectful and gracious tone that characterized this gathering."
But Gallaher added that the event still attracted "significant controversy" from neo-conservative and fundamentalist groups who were unhappy that it "gave a platform" to LGBTQ+ Orthodox activists.
In response to personal attacks he faced following the conference, he tweeted the following message. 
The conference was supported by the British Council as part of the second iteration of its "Bridging Voices" project and organized by a consortium of scholars from the University of Exeter and the Orthodox Christian Studies Center at Fordham University in New York City.
Aristotle Papanikolaou, the co-founding director of Fordham's Orthodox Christian Studies Center who traveled across the Atlantic to attend, said he believed the conference was conducted in a respectful and productive manner.
"I would say that what struck me most about the event was the genuine respect the participants showed each other in a spirit of listening, discussion and debate," he said.
 "For me, it was an experience of true communion amidst difference," he added.
---
Is The Pappas Post worth $5 a month for all of the content you read? On any given month, we publish dozens of articles that educate, inform, entertain, inspire and enrich thousands who read The Pappas Post. I'm asking those who frequent the site to chip in and help keep the quality of our content high — and free. Click here and start your monthly or annual support today. If you choose to pay (a) $5/month or more or (b) $50/year or more then you will be able to browse our site completely ad-free!

Click here if you would like to subscribe to The Pappas Post Weekly News Update