Fifty years after opening her first store in her native New York City, fashion icon and legend Patricia Field will close her eponymous boutique at 306 Bowery in the city's Lower East Side.
The 74-year-old Academy Award-nominated stylist, designer and grand-daughter of Greek immigrants is one of the city's most well-known personalities who has left more than a mark in the world of eclectic design and fashion.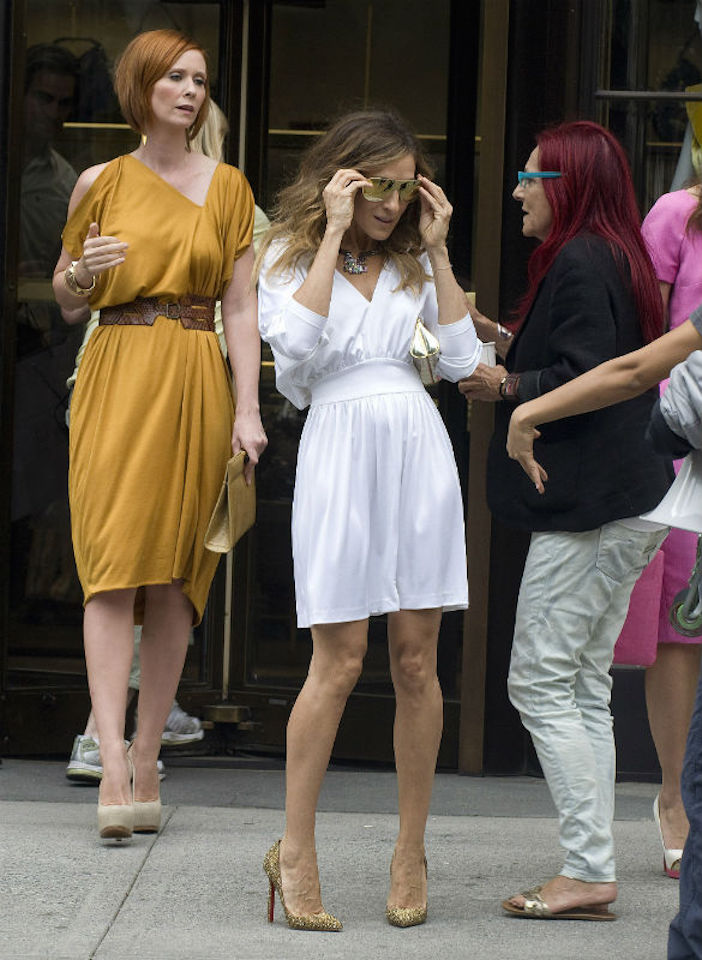 Perhaps best known for making Sex and the City the show it became— thanks in large part to the clothing and shoes worn by protagonist, Carrie Bradshaw— all styled by Field— Patricia was so much more than the hit HBO show to generations of global fashionistas and style conscious people.
For five decades, the designer and her boutique became a mecca for anyone seeking to stand out or to express themselves in their own way. Beyonce, Miley Cyrus, Debbie Harry, Madonna, Missy Elliott— too many celebrities to even name in a single story— have all called on Field to make them stand out in one way or another.
If you wanted a hippopotamus-shaped purse or a faux fur coat in cotton candy color, you could find it at Field's colorful shop.
She grew up in Queens in a Greek-Armenian family of entrepreneurs. In 1966, after studying at NYU, a 24-year-old Field opened her first store in the West Village.
"Fashion always came easy to me," she told the Village Voice in an interview, "and I'm entrepreneurial. I didn't want to work for a company; I wanted to work for myself — that's why I did it."
She moved the boutique to a larger location on 8th Street in 1971 and eventually to her current spot on the Bowery.
Patricia always had a successful following— Madonna was frequenting her store in the late 1980s and early 90s regularly way before Fields became a household name in the world of fashion styling with Sex and the City, which won her an Emmy in 2002.
But her work on that show is really what propelled her to international fame, including stints s a fashion judge on shows in Europe and Asia and styling work on Hollywood blockbusters like Devil Wears Prada, for which she got an Academy Award nomination.
Patricia has remained connected to Greece and her Greek roots throughout her career. Her personal friendship led her to regularly style and work with pop diva Anna Vissi and even appear in one of her well-known videos.
In 2013 the Greek America Foundation honored Field with a Lifetime Achievement Award at the Gabby Awards in Hollywood. Field also participated in the 2011 Gabby Awards at Ellis Island where she shared stories of her immigrant Greek and Armenian grandparents.