Manestra — also known as 'kritharaki' by the Greeks — is a very traditional dish enjoyed all over Greece.
This hearty, rich dish warms you with the flavors of summer sun tomatoes and fills you with buttery plump orzo.
** Warning: It's completely addictive, so be sure to use your bottomless bowls! **
A one-pot-wonder, manestra is so simple to make you'll be so surprised by how flavorful and satisfying it is. Just keep in mind that, with only five ingredients, the quality of your ingredients have to be top shelf in this recipe.
It' always preferable to roast your own tomatoes, but canned work well, too. Be sure to use whole, peeled canned tomatoes (NOT crushed or sauce) and to drain off any liquid that they may be packed in. You want just the tomatoes themselves. Break them up well with a fork and they'll just melt into the soup.
Greek oregano is the star (and only) herb in this dish, so try to use Greek oregano on the stem, as the flavor is stronger and brighter. Good quality Greek oregano will leave oregano oil behind on your skin when you crush it. The aroma is one of a kind and the taste is just made to go with tomatoes.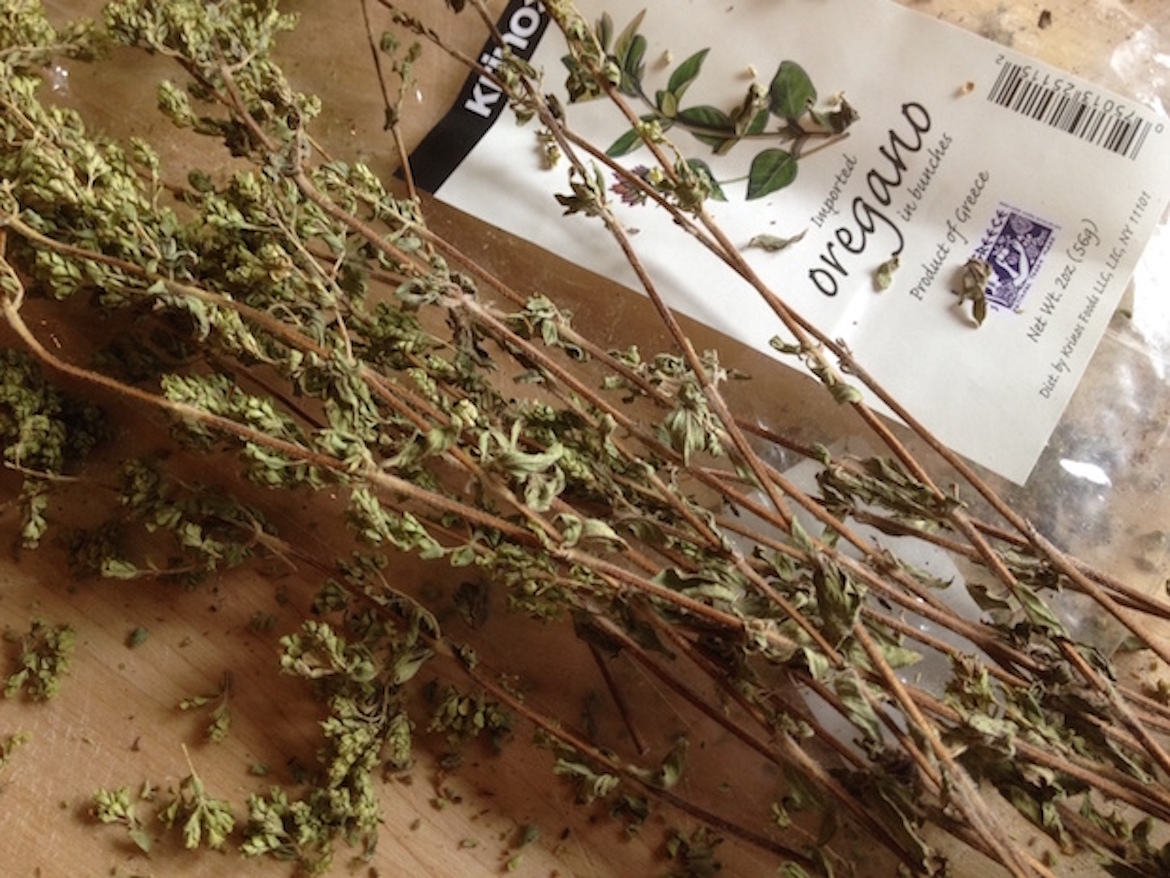 Make sure to stay near the stove while your manestra is cooking and stir the orzo frequently. Orzo has the tendency to stick to the bottom of the pot so gently stir, stir and stir. Keep your stove on low heat the entire cooking time and you should be fine. Gentle, low heat is very important to bring all the flavors together perfectly.
If a few orzo do start to stick to the bottom of the pan, give them a gentle nudge or two with the edge of your wooden spoon and they should come loose easily. A 3qt saucepan fits this recipe perfectly. This recipe serves four generously and can be easily scaled to fit your needs.
Ingredients
2 cups whole, peeled tomatoes (preferably roasted tomatoes)
1 1/2 cups orzo
1/3 cup olive oil
1 cup chopped onion
2 tbsp dried, crushed Greek oregano
1 tsp salt /freshly ground pepper
5 cups water
Instructions
Sauté onions in olive oil over low heat until soft.
Add tomatoes, crushed oregano, spices and orzo. Stir to combine well. Cook on low heat for 5 minutes.
Add water and cook gently on low heat for approximately 25 minutes. Stir often to make sure your orzo doesn't stick to the bottom of your pot. If some do stick, just work them loose with the back of a wooden spoon. Serve hot with crusty bread.
Reheat: add a few tablespoons of water to loosen up the manestra. Warm manestra, covered, on low heat with added water.
About the author
Kiki Vagianos is The Greek Vegan! Kiki lives and cooks in Boston. She spends her free time collecting, testing and posting favorite traditional Greek recipes at The Greek Vegan website. She loves sharing these simple and delicious authentic dishes and helping to bring them back into kitchens throughout the Greek diaspora. Kali Orexi!
---
Is The Pappas Post worth $5 a month for all of the content you read? On any given month, we publish dozens of articles that educate, inform, entertain, inspire and enrich thousands who read The Pappas Post. I'm asking those who frequent the site to chip in and help keep the quality of our content high — and free. Click here and start your monthly or annual support today. If you choose to pay (a) $5/month or more or (b) $50/year or more then you will be able to browse our site completely ad-free!

Click here if you would like to subscribe to The Pappas Post Weekly News Update