This year for the New Year's holiday we asked our readers to share their Vasilopita photos with us.
We received dozens of responses from all over the world — the United States, Canada, Australia, Greece and beyond. Some shared photos, some even shared their family recipes, but all added their own unique touch.
See our gallery below featuring our best vasilopites from 2019 — courtesy of our readers.
From Foteini in Bethpage, New York.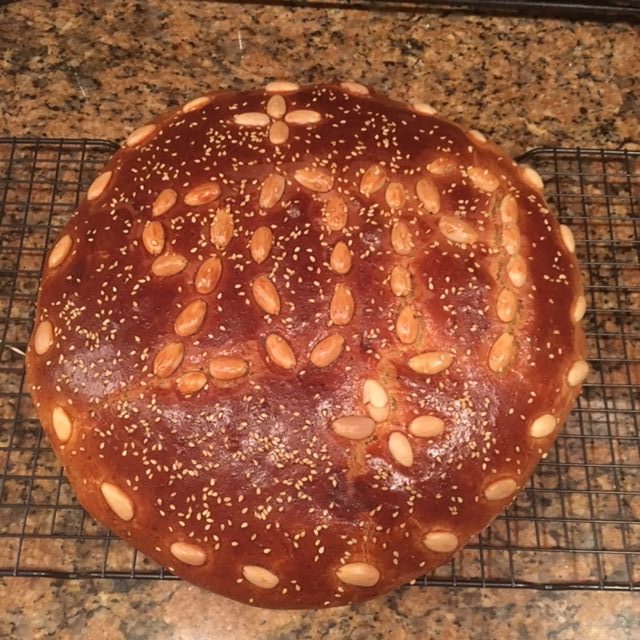 Margo M. went all out in the decor and design of her photo, not to mention the intricate Vasilopita design!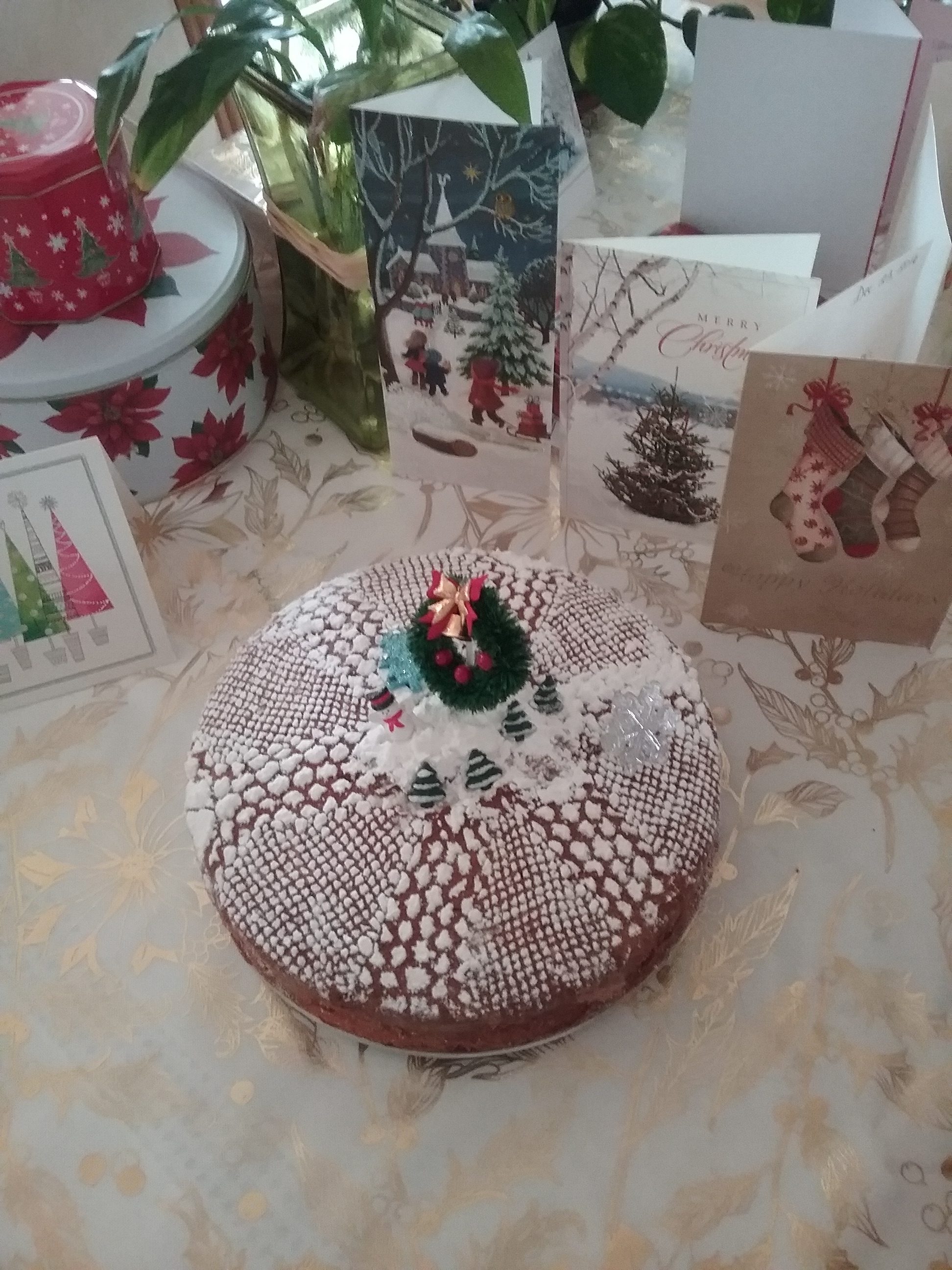 From Presvytera Irene at Holy Trinity Greek Orthodox Church in Spokane, Washington.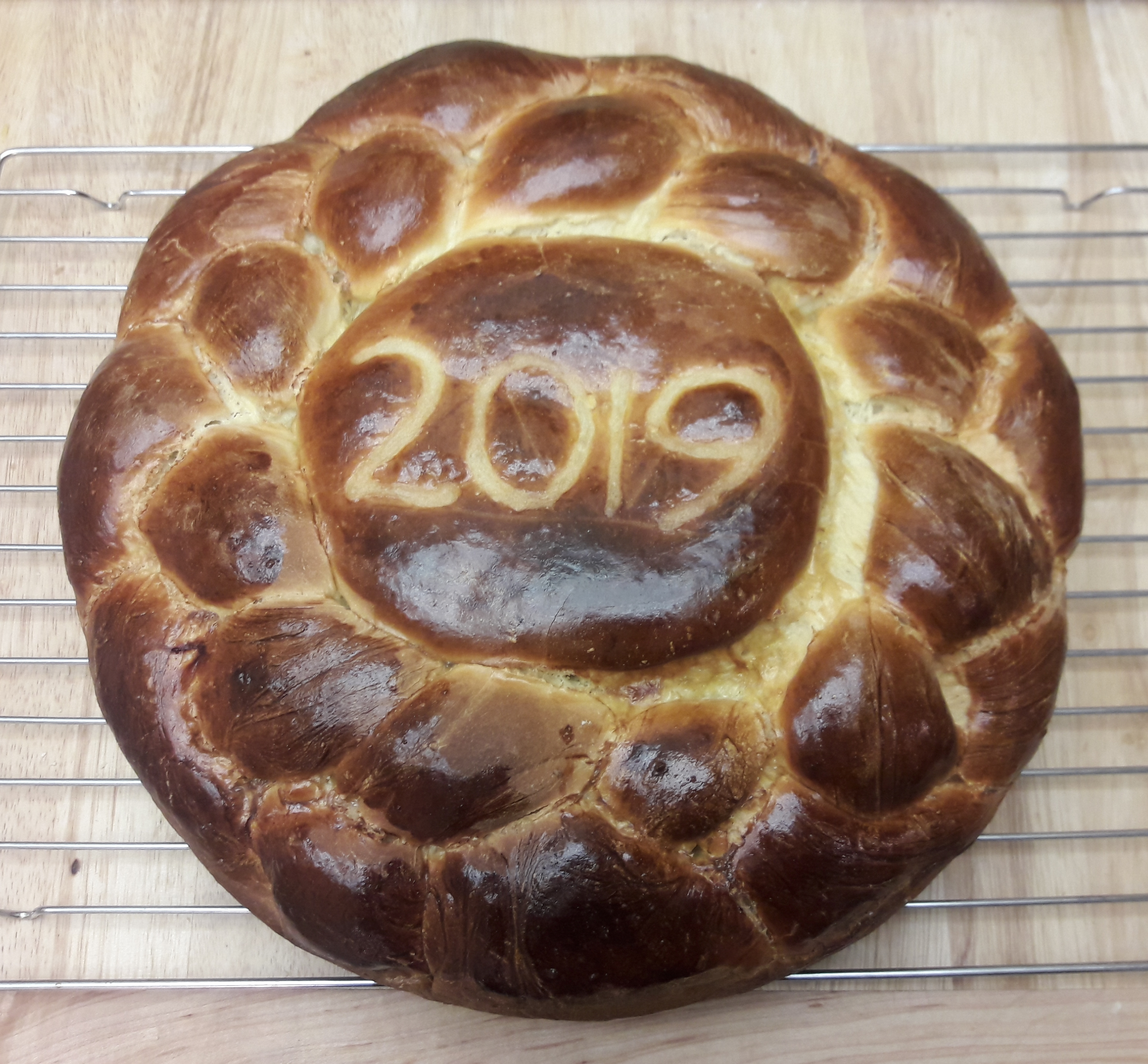 From Effie in Pittsburgh, Pennsylvania.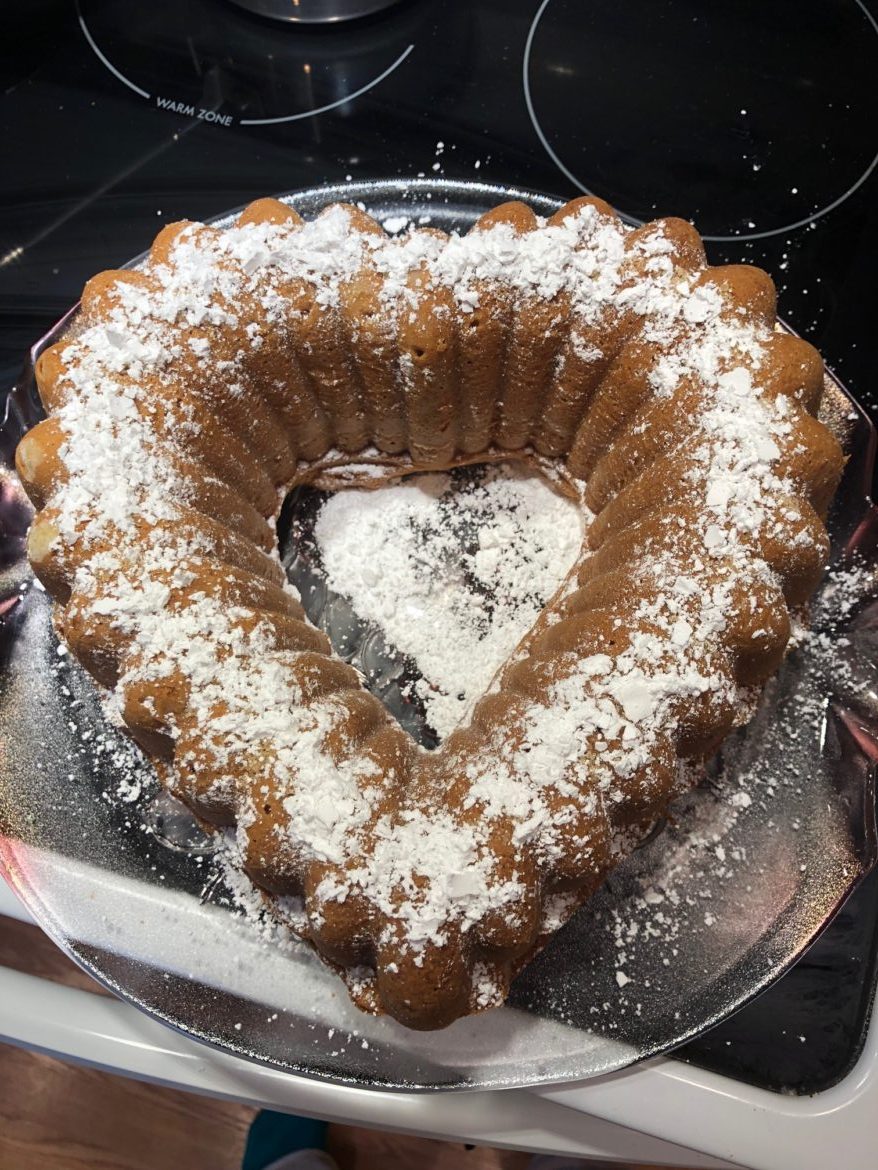 Our reader Tia from Chicago told us she prepared her Vasilopita by using the Georgetown Cupcake cookbook recipe by TV star sisters Katherine Kallinis Berman and Sophie Kallinis LaMontagne. Click here to buy the book.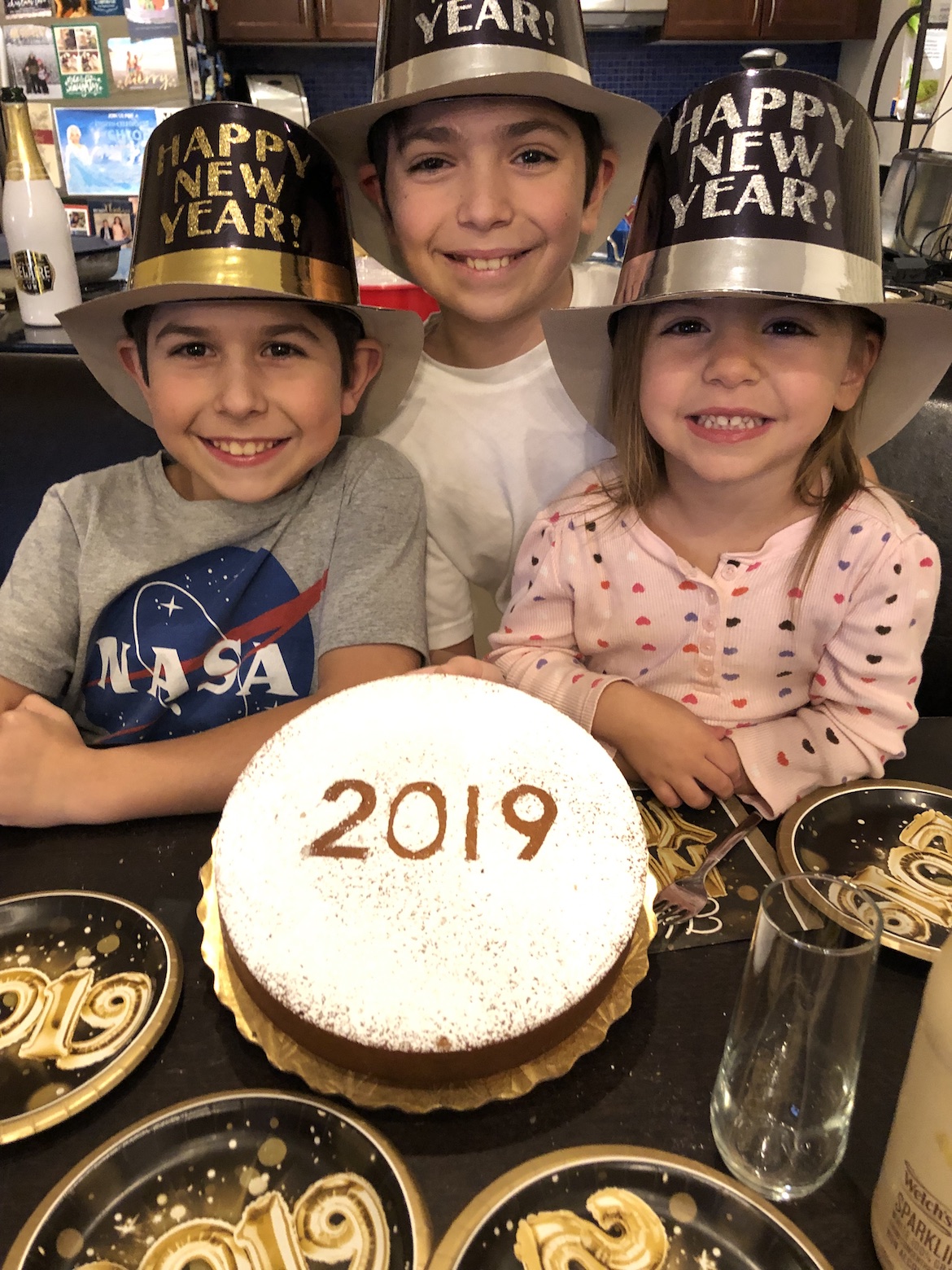 "Athan, 10, was blessed with the coin," Tia said.
"Chloe, 3, digging for luck in her slice."
Our reader Sophia K. told us this was her first time making Vasilopita. Her version was a brandy orange cake garnished with citrus fruits.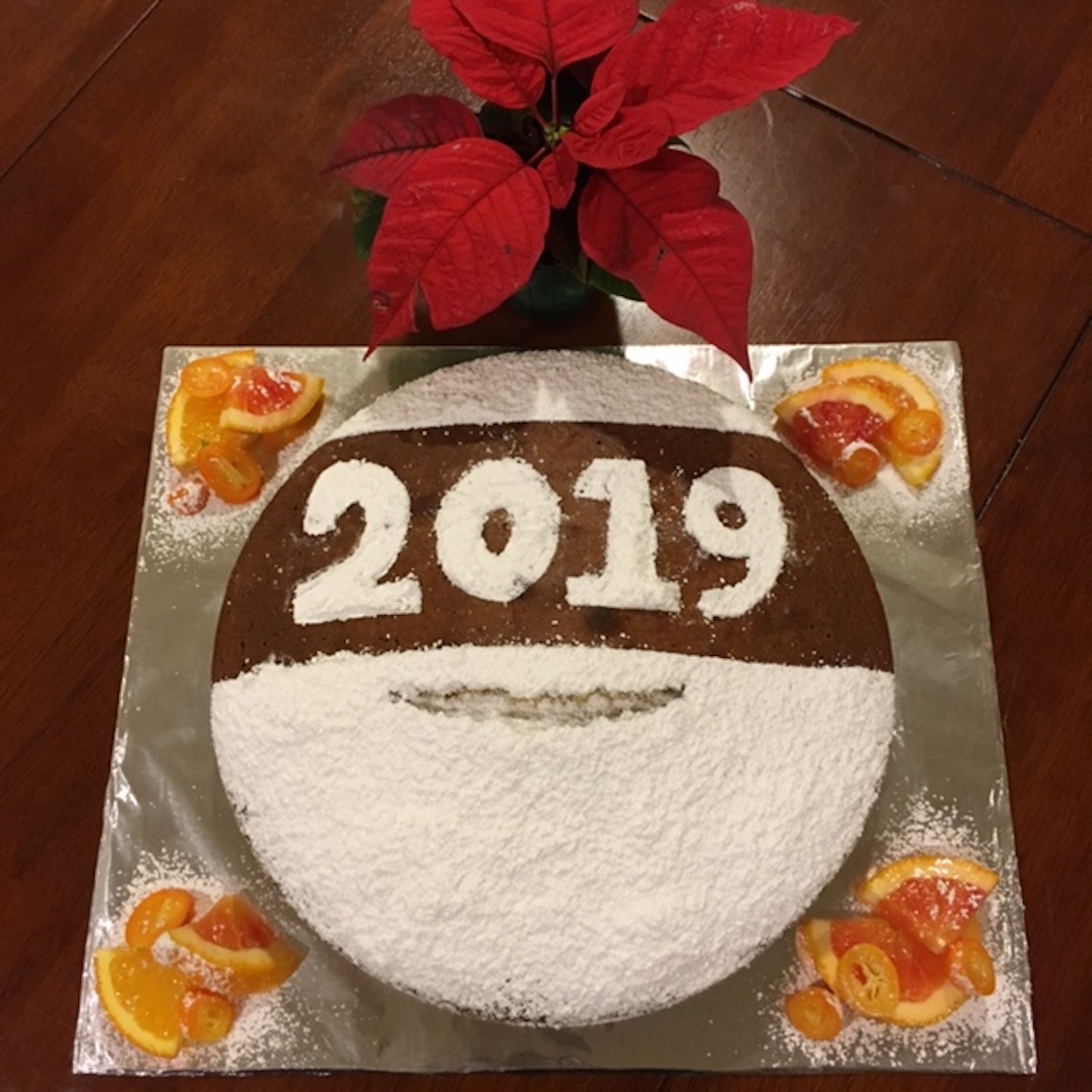 From Rebecca S.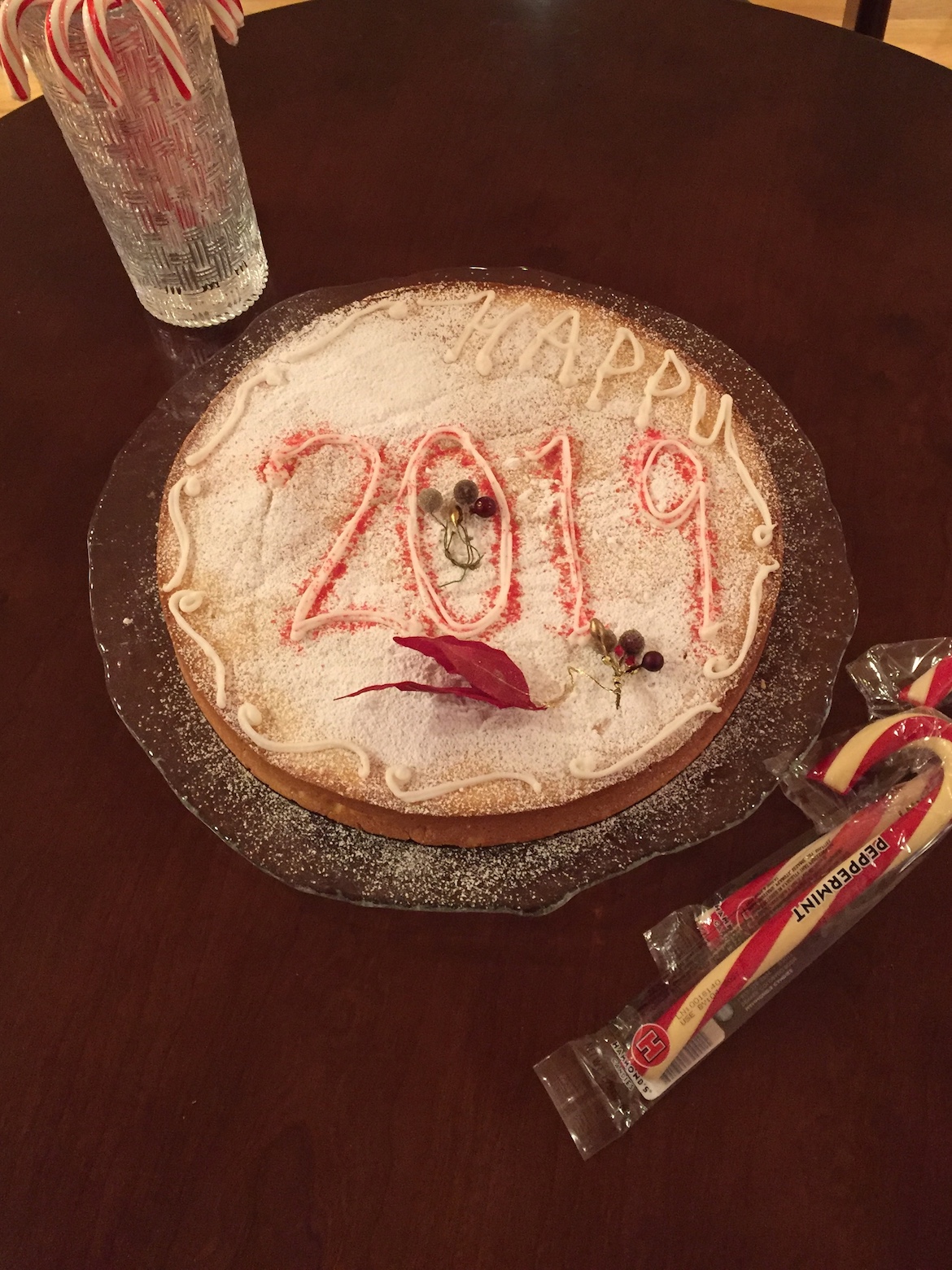 Our reader Kris from Minnesota said: "This is the first year I've attempted to make Vasilopita and my Greek husband was impressed!"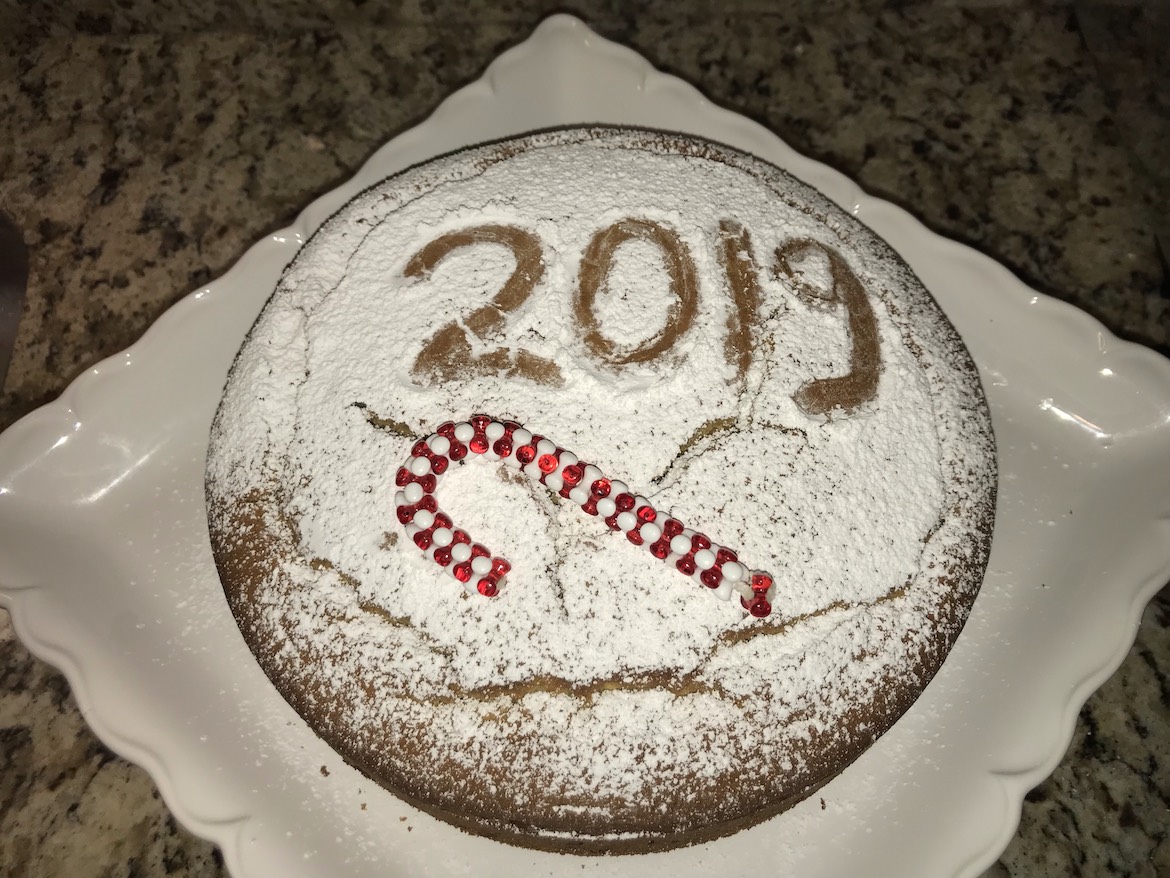 From Rhea M.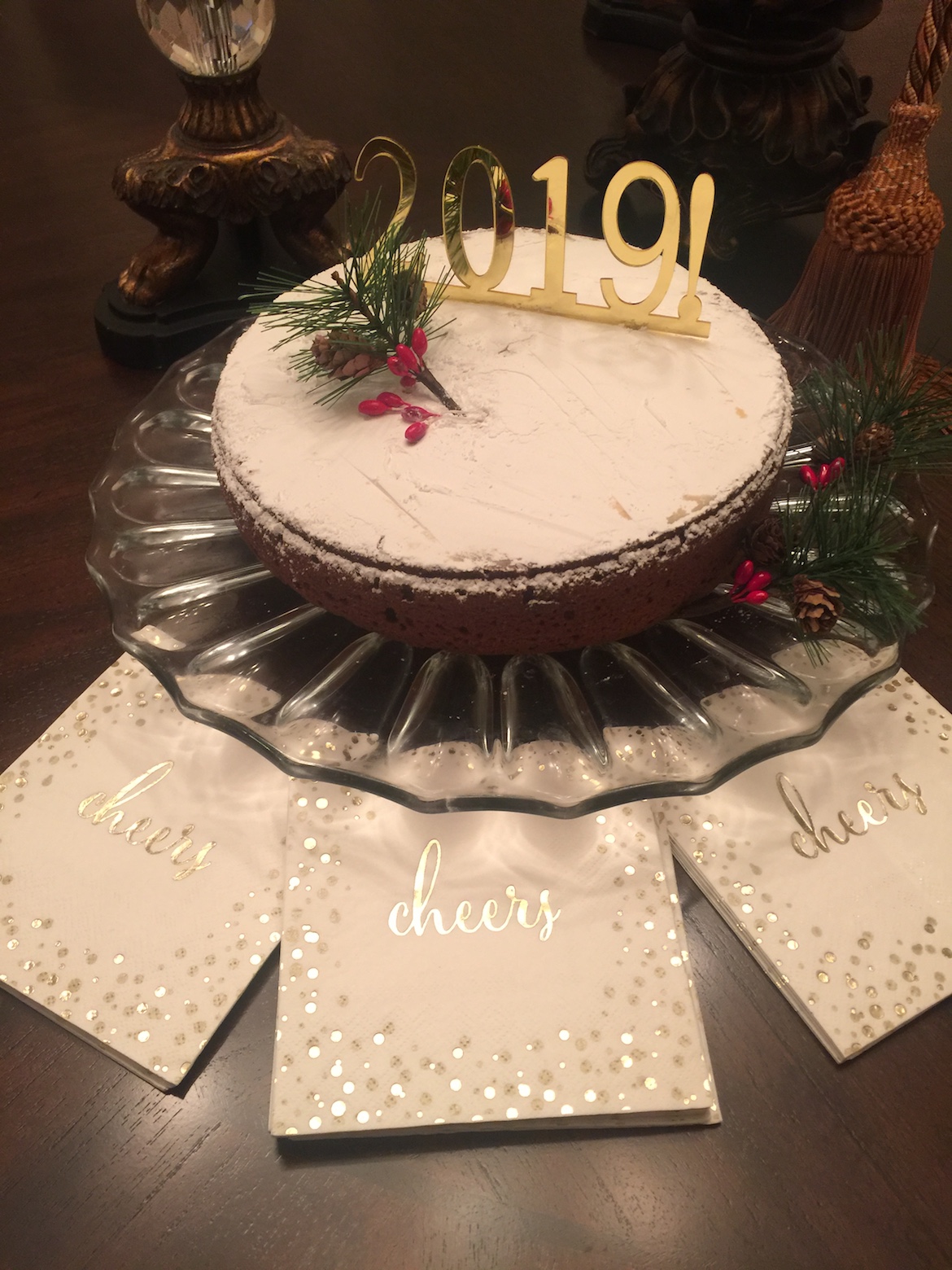 Our reader Tina from Tuscon, Arizona told us she used one of our many Vasilopita recipes that we shared prior to the new year — Thea Liza's Simple Vasilopita. "It was absolutely delicious," she said. "Our entire family said it was the best recipe. Thank you so much for this recipe."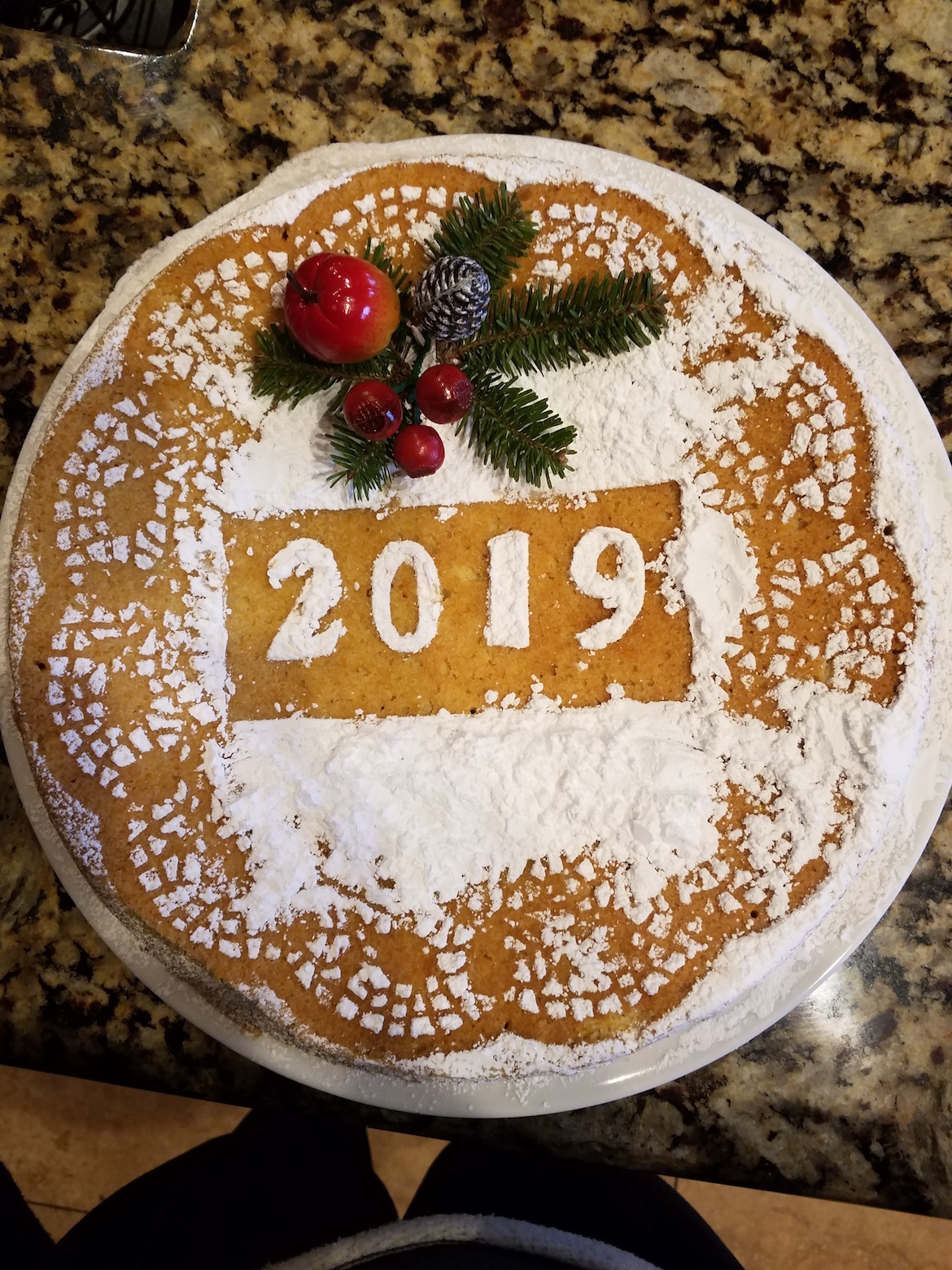 Our reader Joanne in Glenview, Illinois said she also prepared Thea Liza's Simple Vasilopita. "Last year you posted the recipe for Thea Liza's simple Vasilopita," she said. "So of course I made it then and now. Simply delicious!"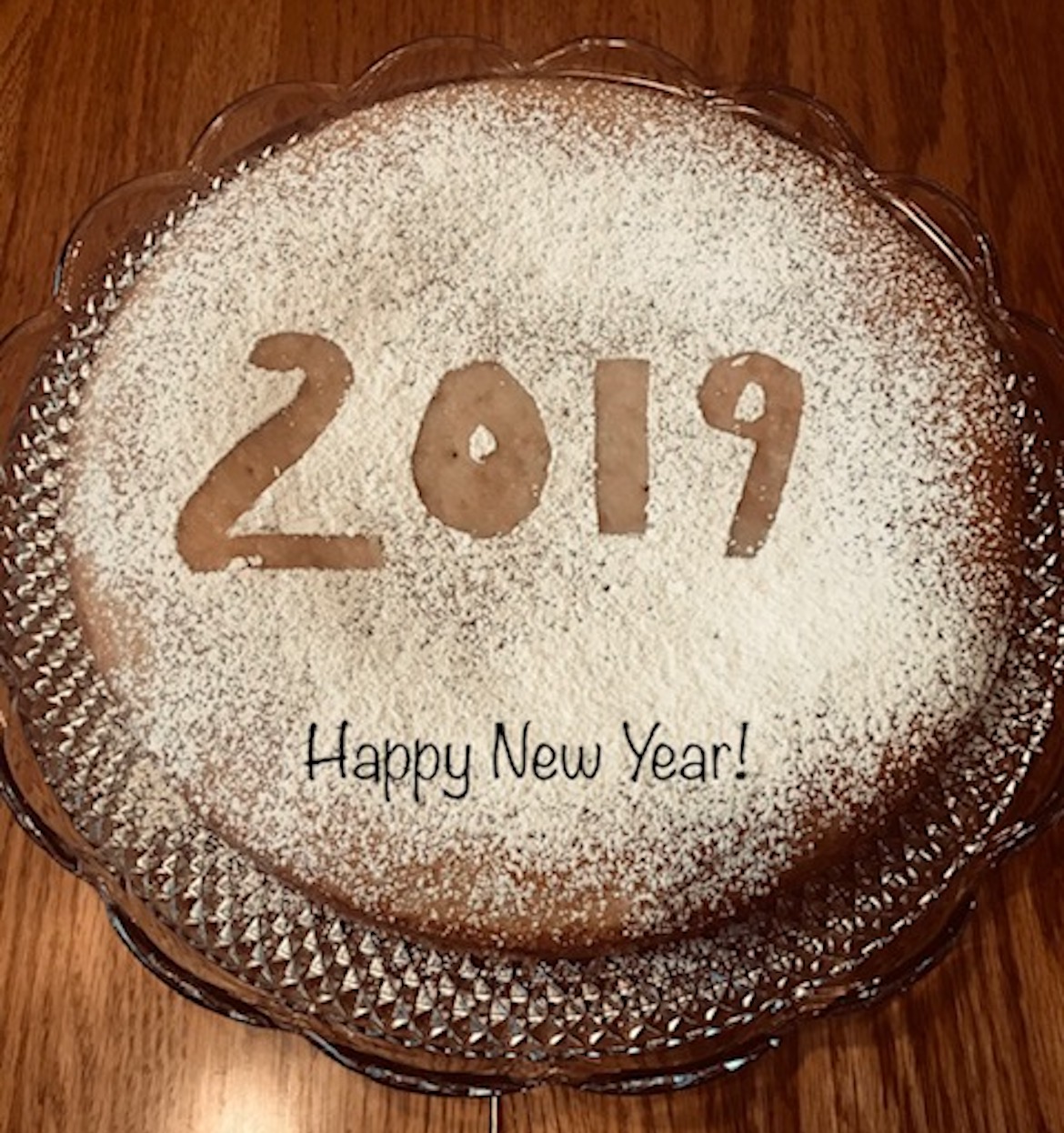 From Maria in Lafayette, California.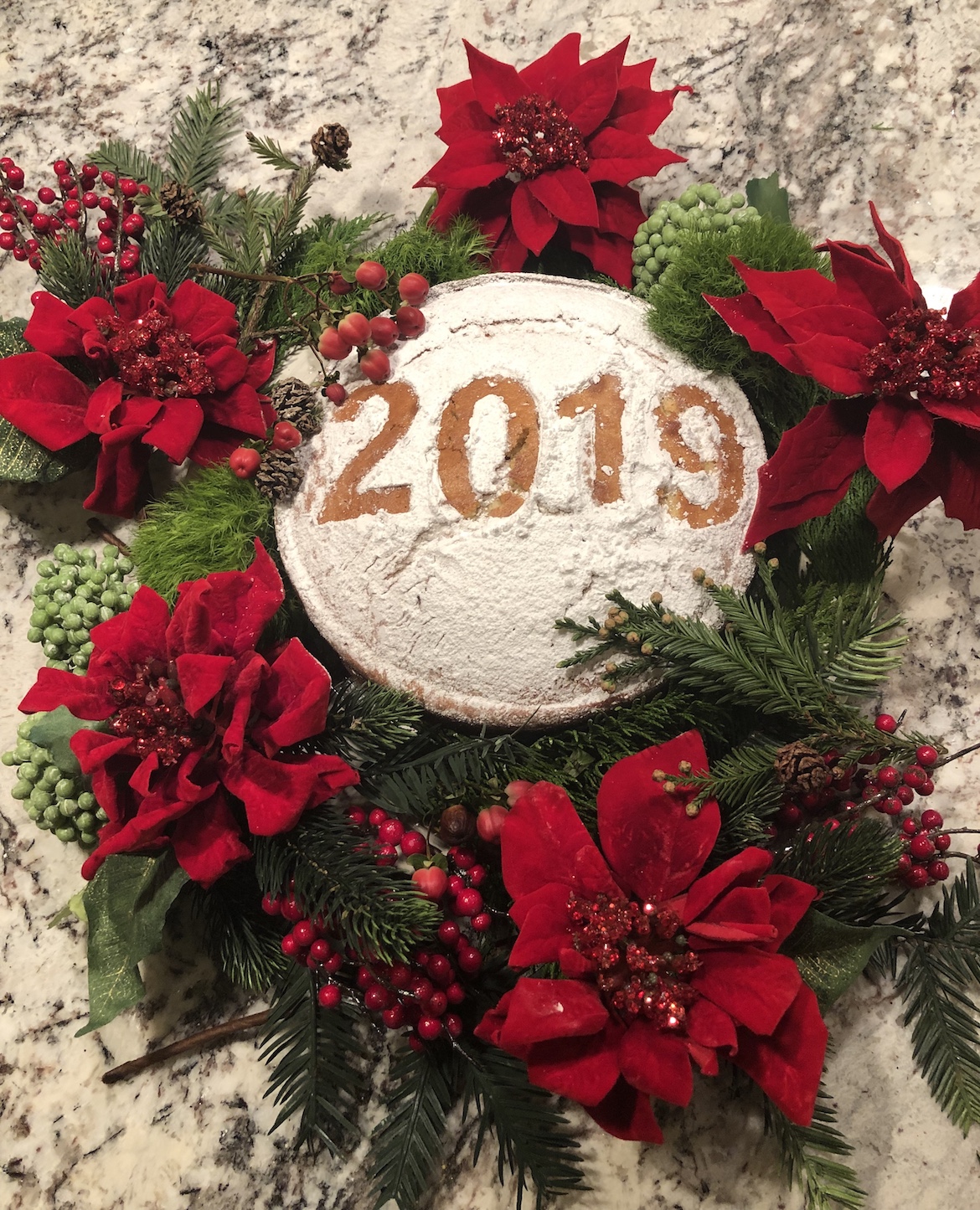 From Kelly in Toledo, Ohio.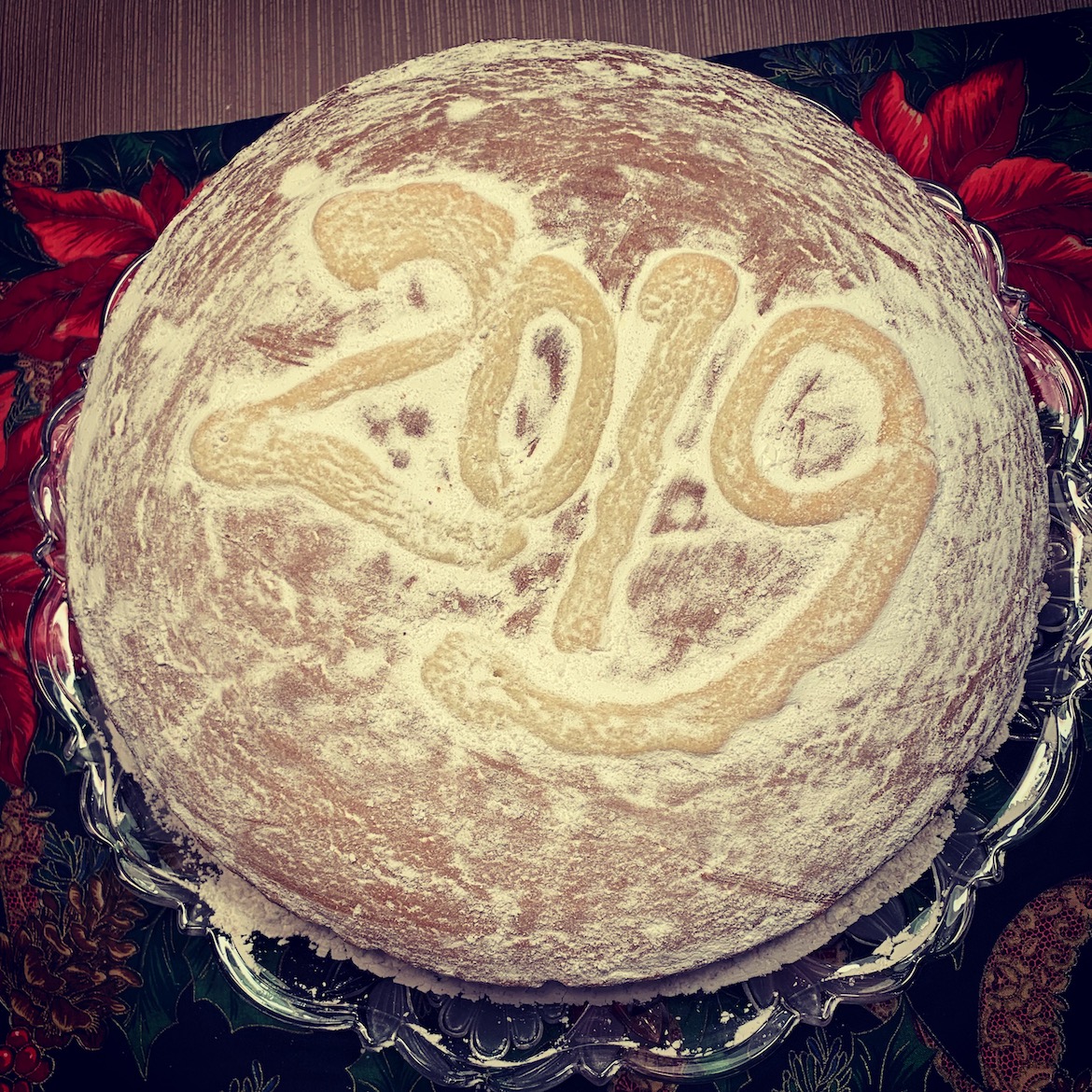 From Eleni and her family in New York City: "We have pictures of us with Vasilopita for the past 8 years, on a hammock in Nicaragua, our couch in Miami when we lived there. It's a great photographic record. And usually you can tell what year it is from the cake. Usually."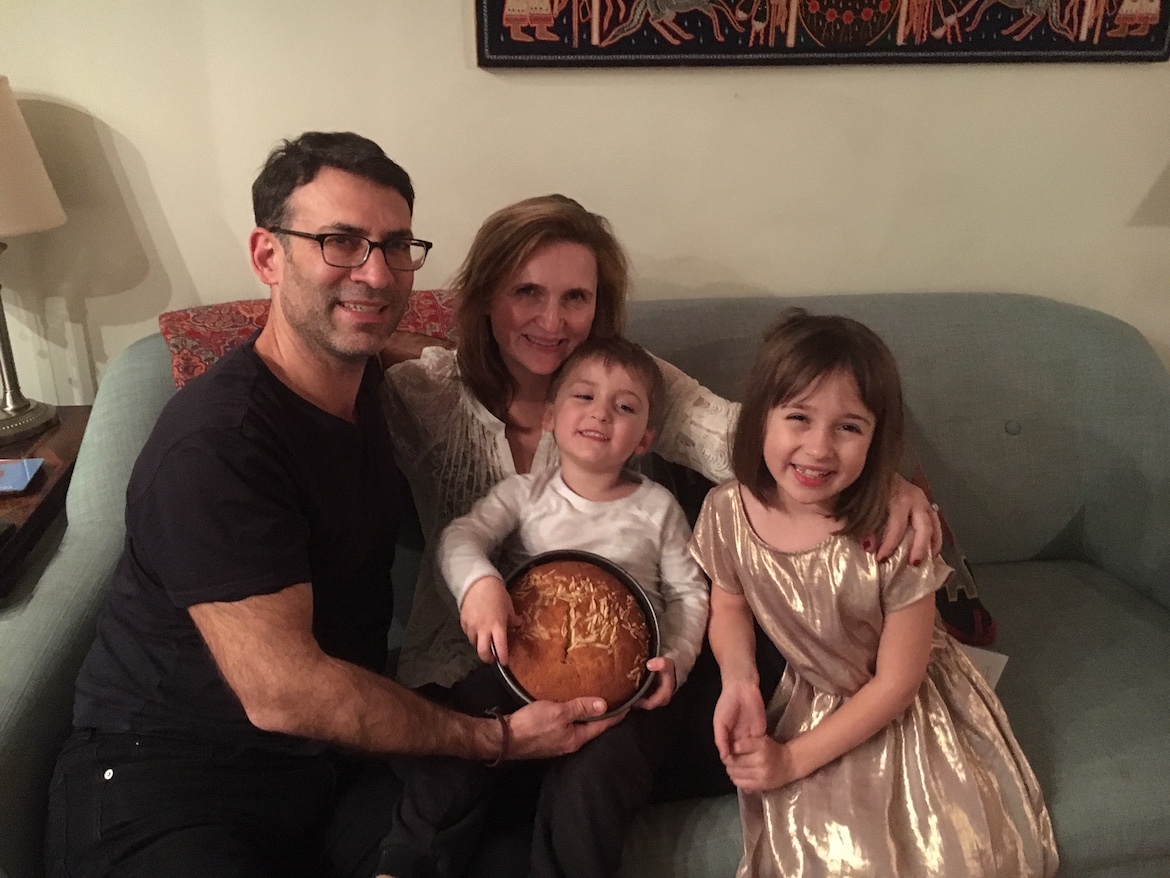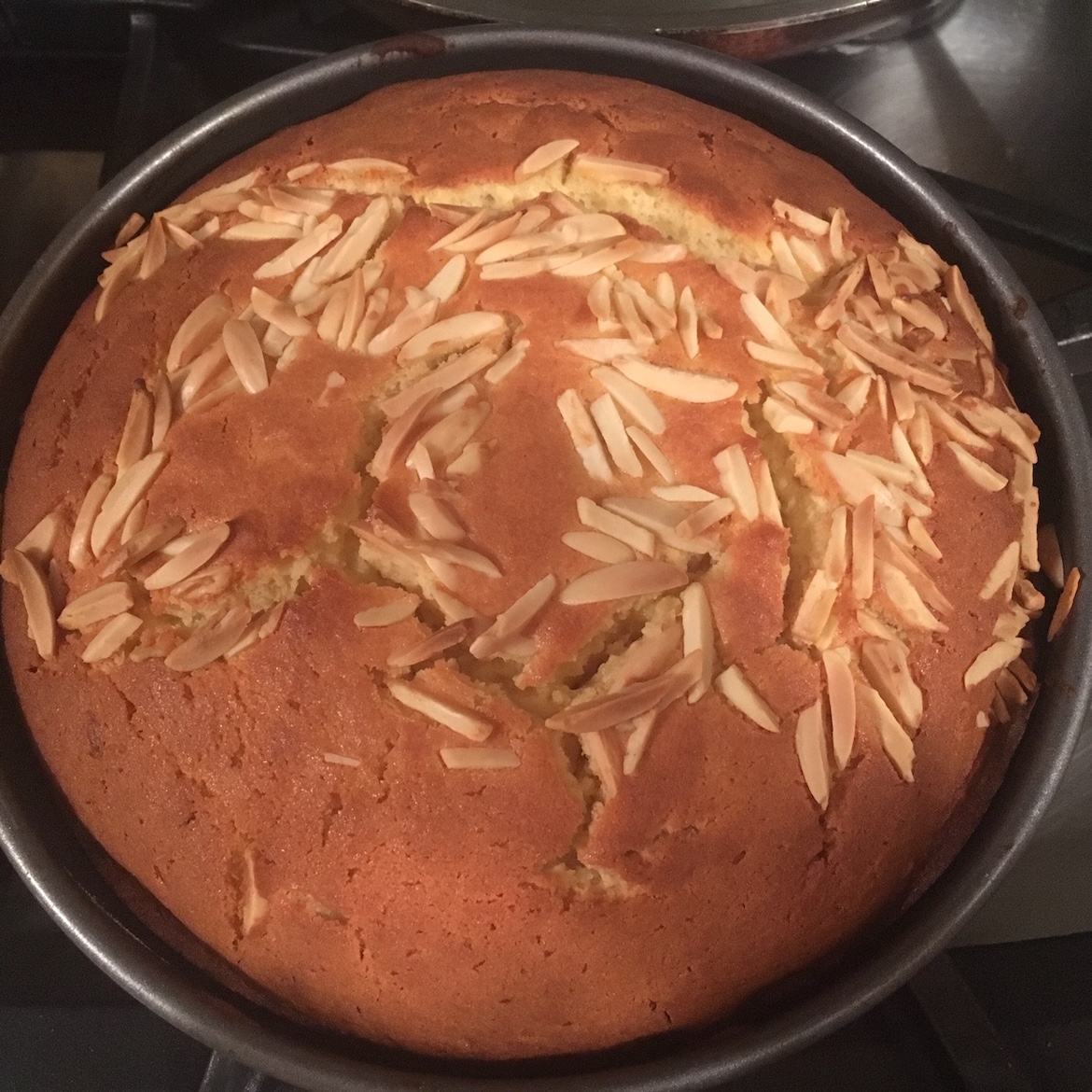 All the way from the world-famous Terkenlis bakery in Thessaloniki, Greece (From Steve K. in Toronto, Canada.)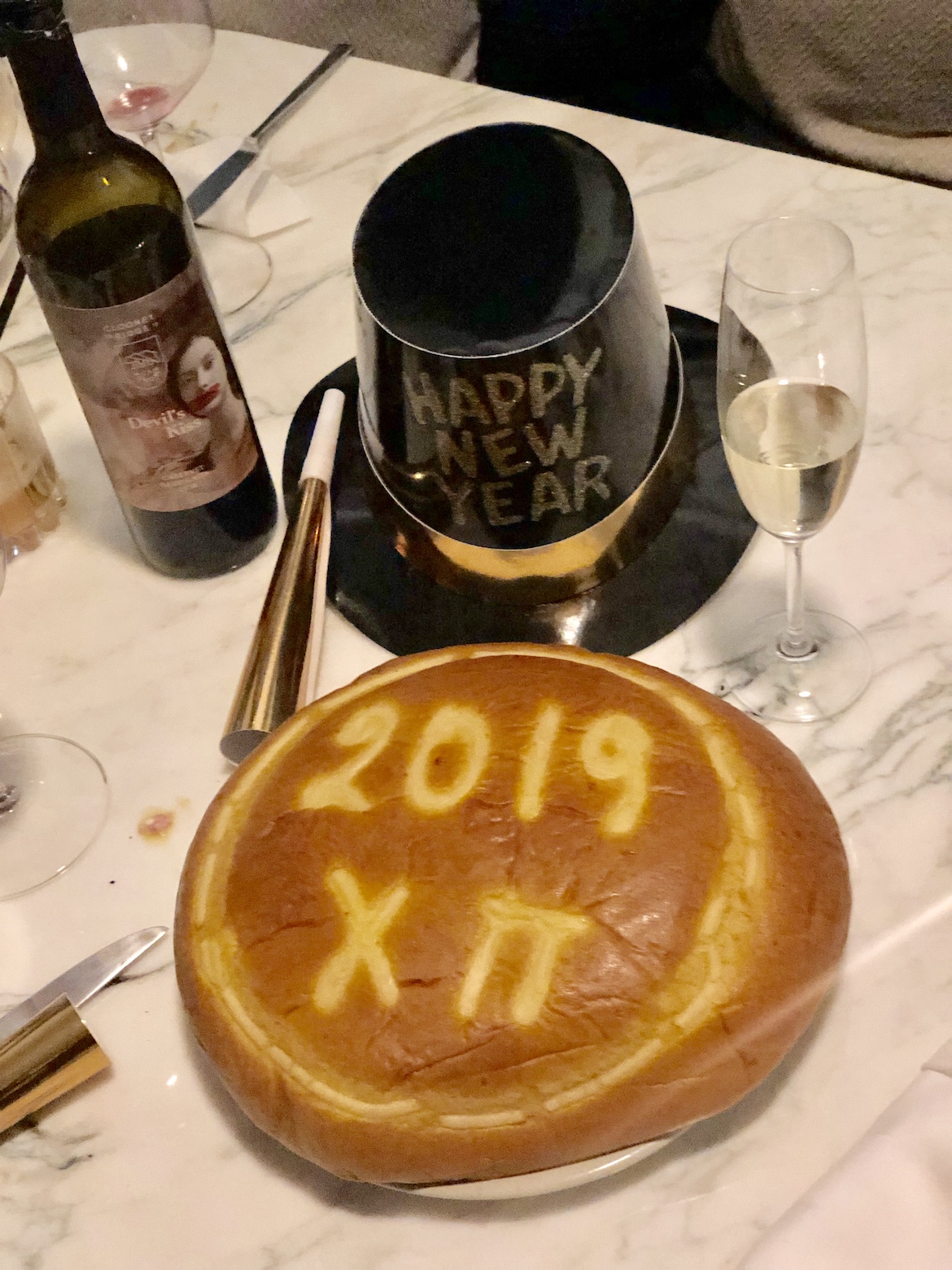 From our favorite blogger Thanasi Papoulias in Los Angeles, California.
Our reader Helen K. sent us a traditional Pontian variation of Vasilopita, which is actually a savory bread. "Just like a traditional Vasilopita there is a coin inside and it is cut the same way," Helen said. "This recipe makes it more like bread that has kefalotiri cheese inside. Not a sweet recipe, though I make both, personally. Click here to see the recipe.
From Elpida in Athens, Greece.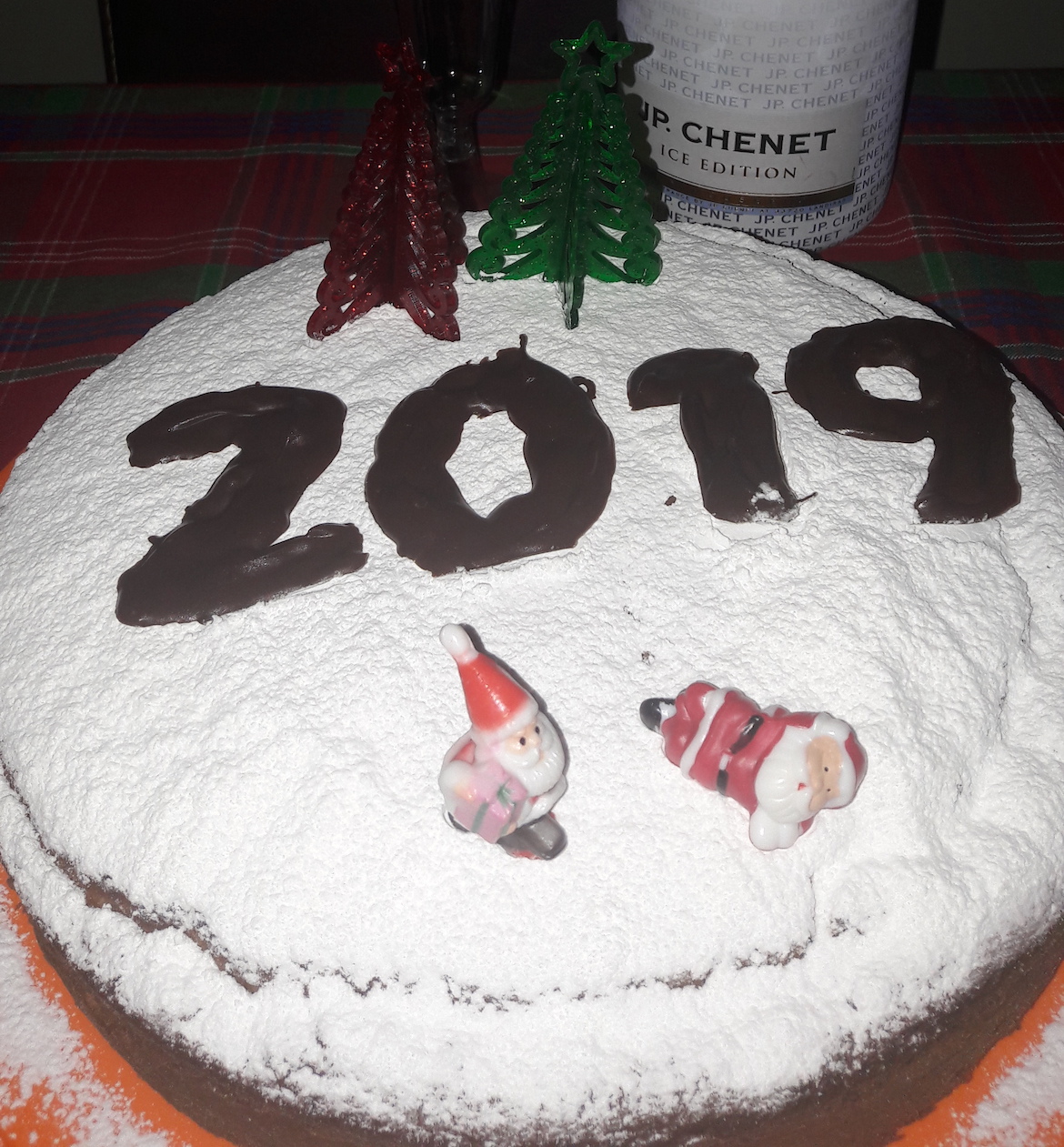 From Helen in Wollongong, Australia.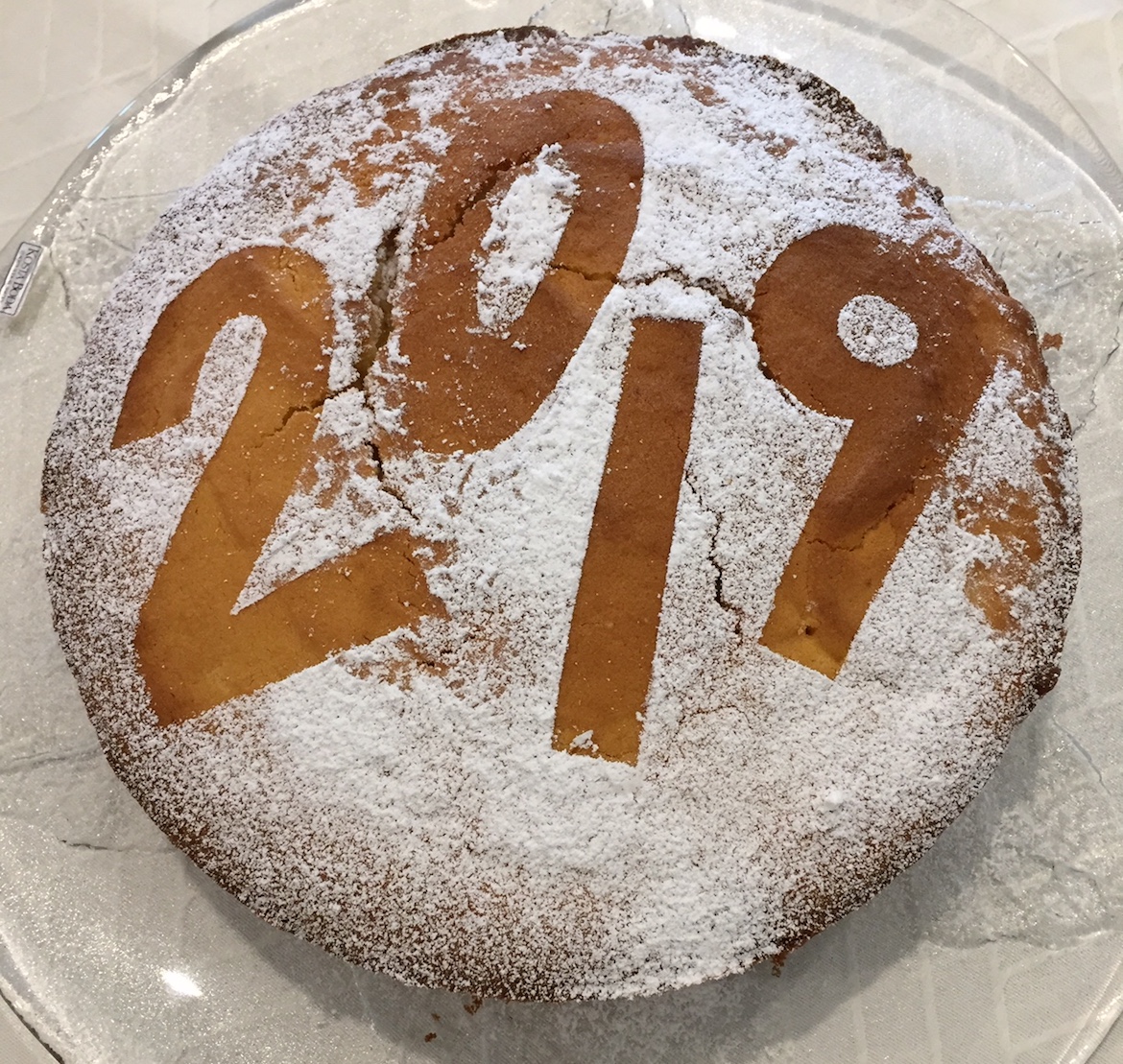 From Helen in Astoria, New York.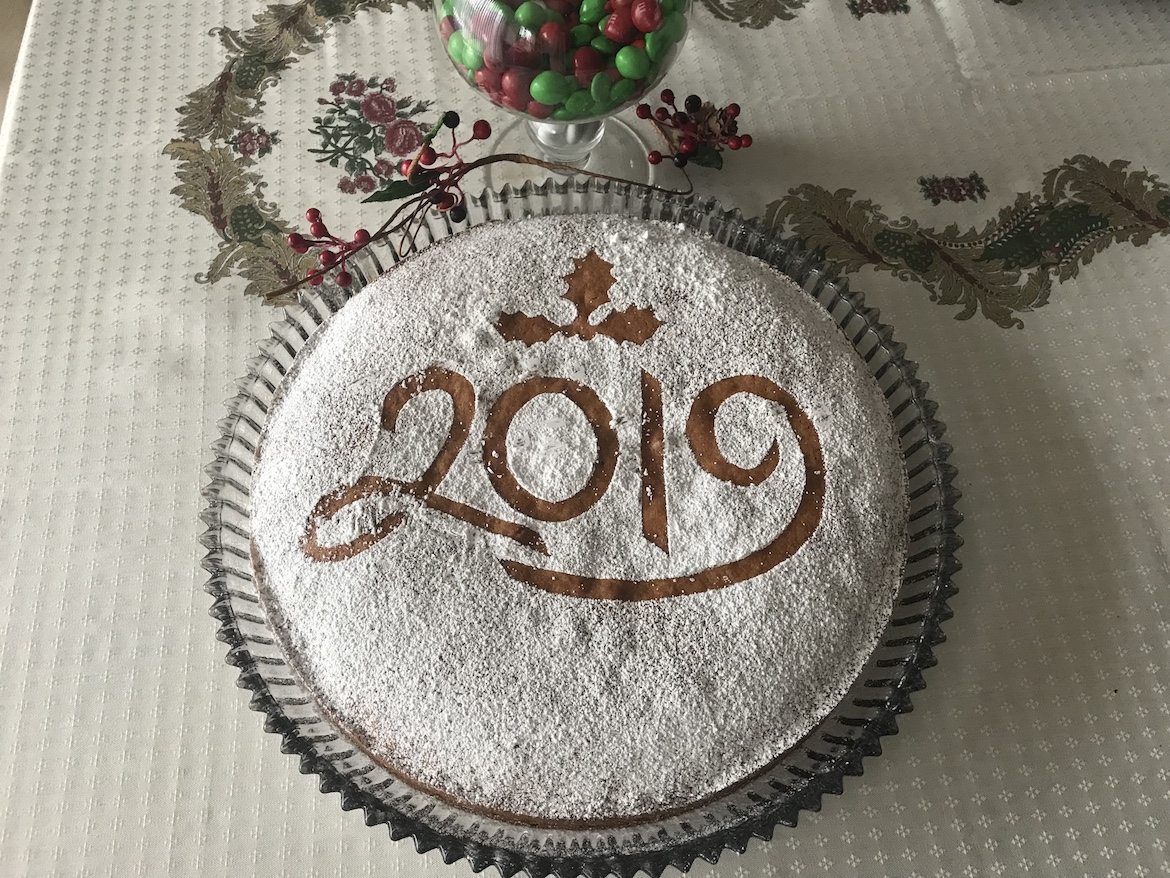 From Maria in Houston, Texas.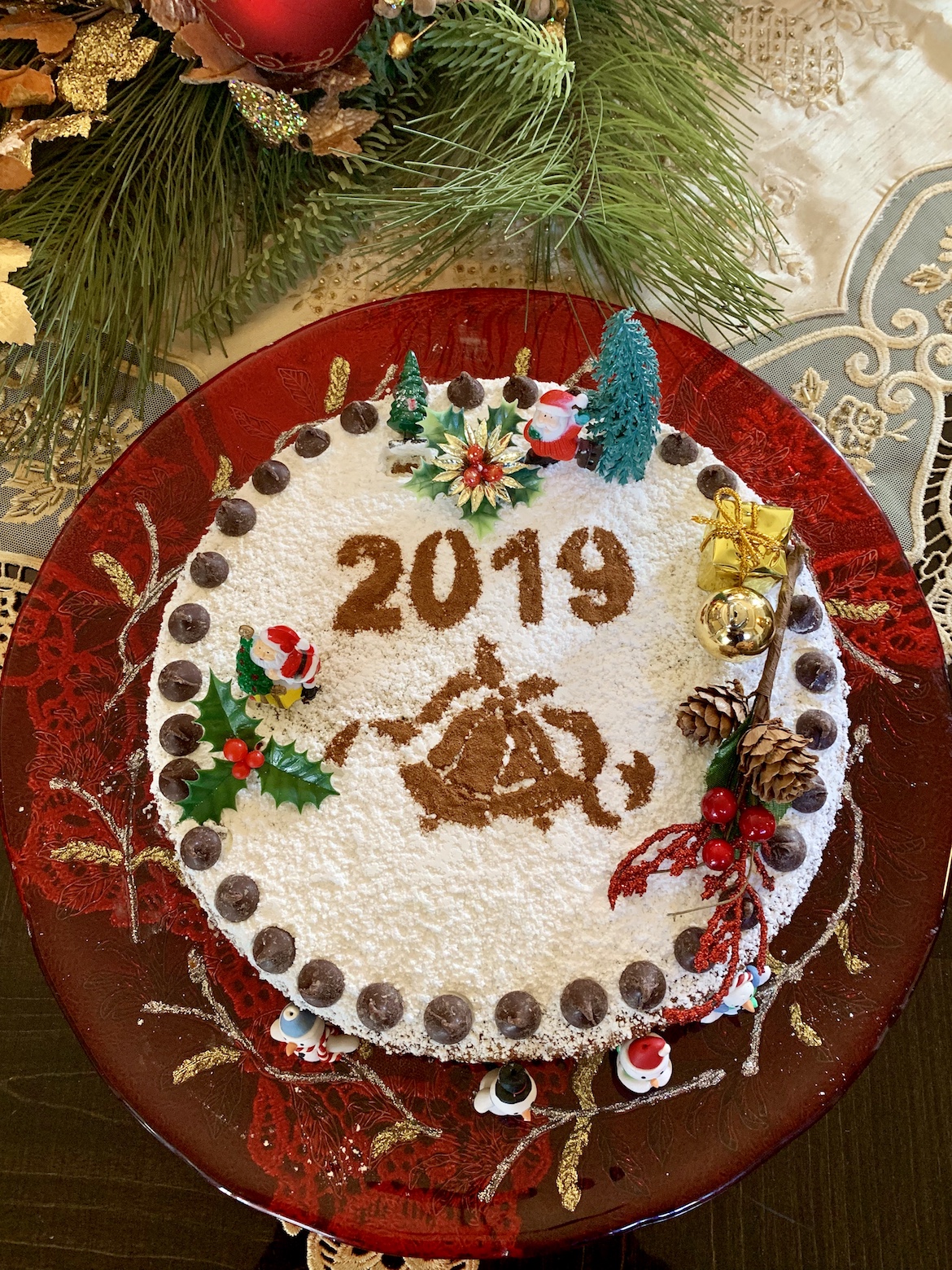 From Christina in Boston, Massachusetts.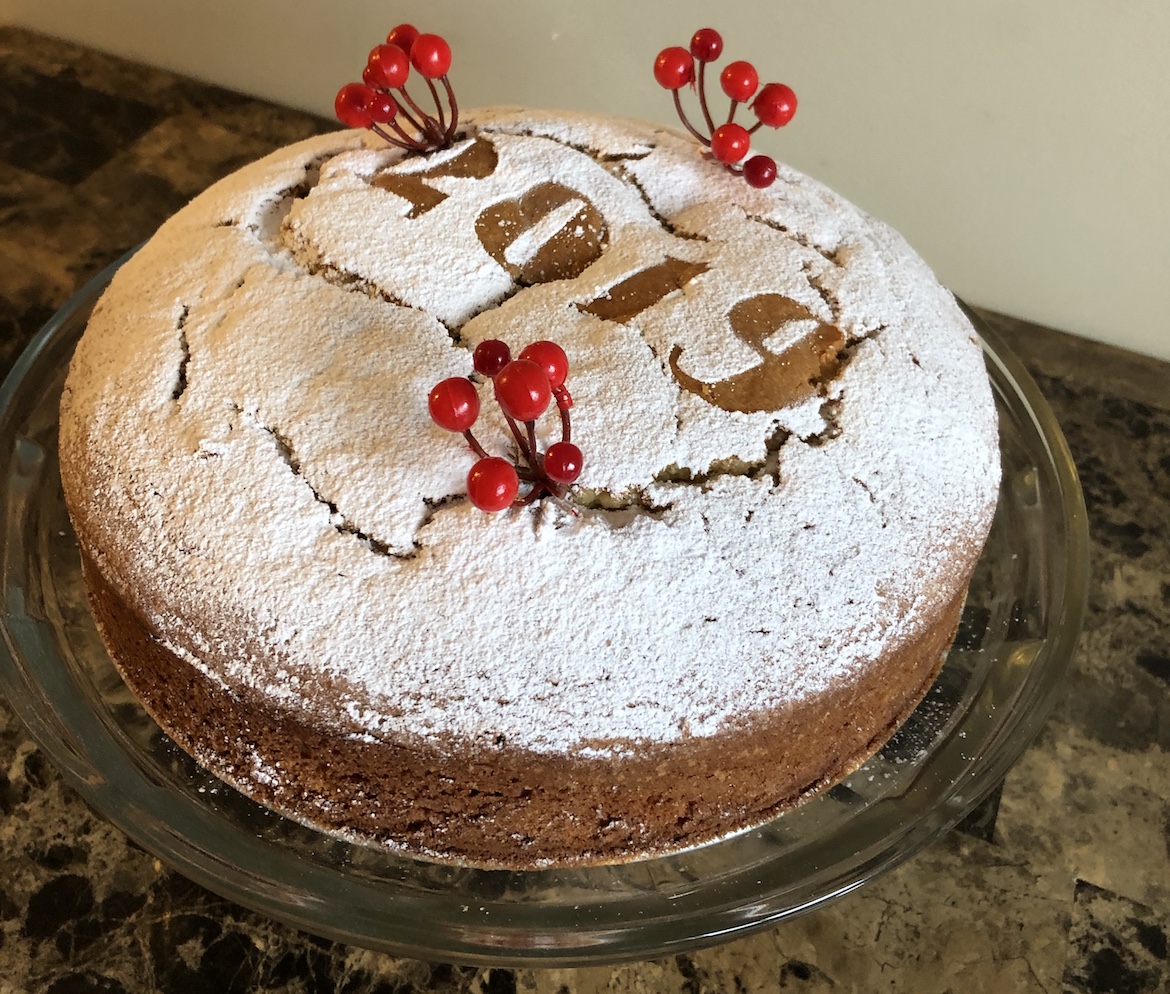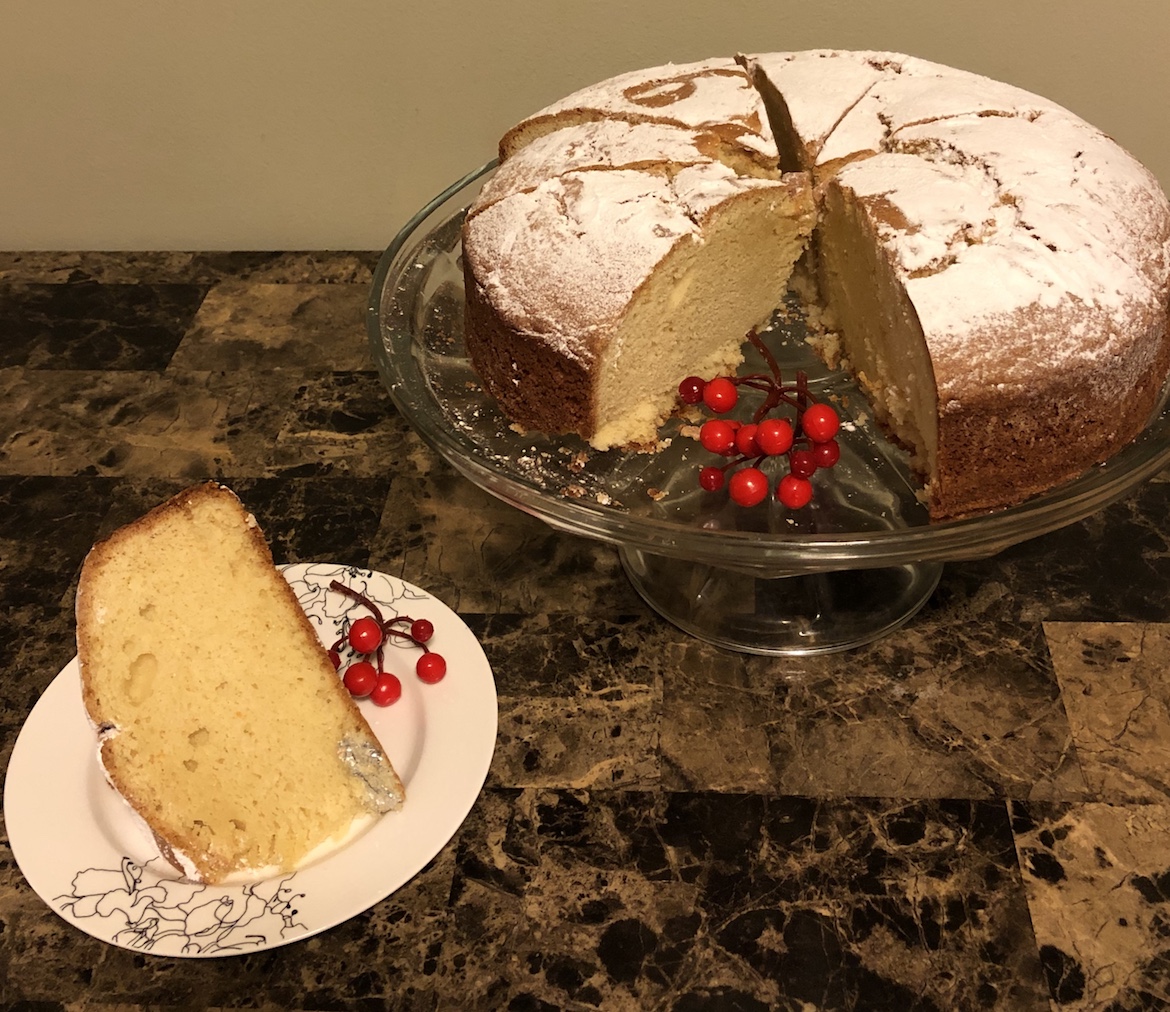 Our reader Diana M. in Los Angeles sent us her "Los Angeles style" Vasilopita, which she flavored with tangerine zest and mahlepi. "'LA style' only because it's probably the healthiest cake one could ever make," she said. "It's lower in sugar than most cakes and made with olive oil and Greek yogurt." Click here for Diane's 'Los Angeles style' Vasilopita recipe.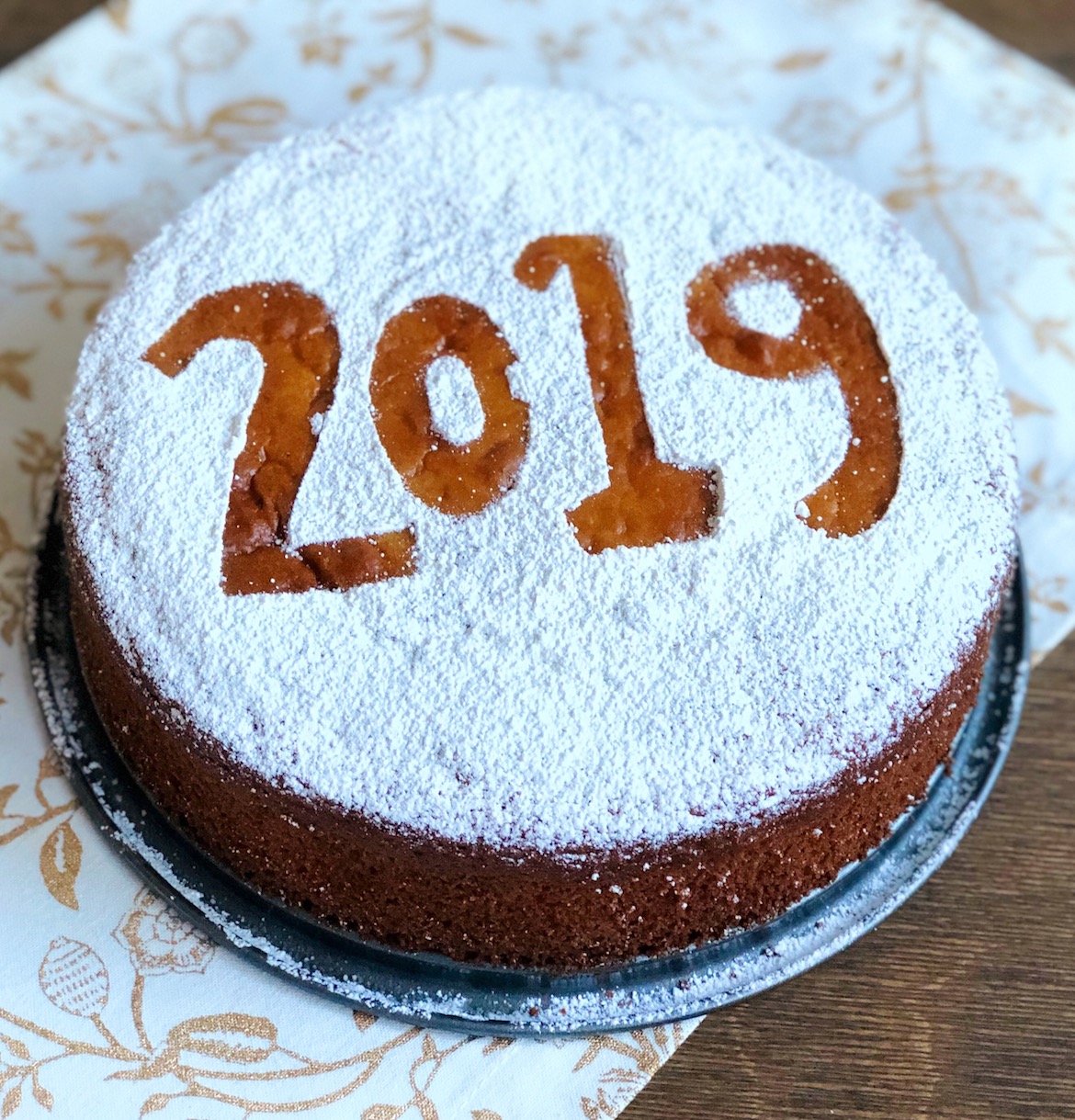 From Chrissa B.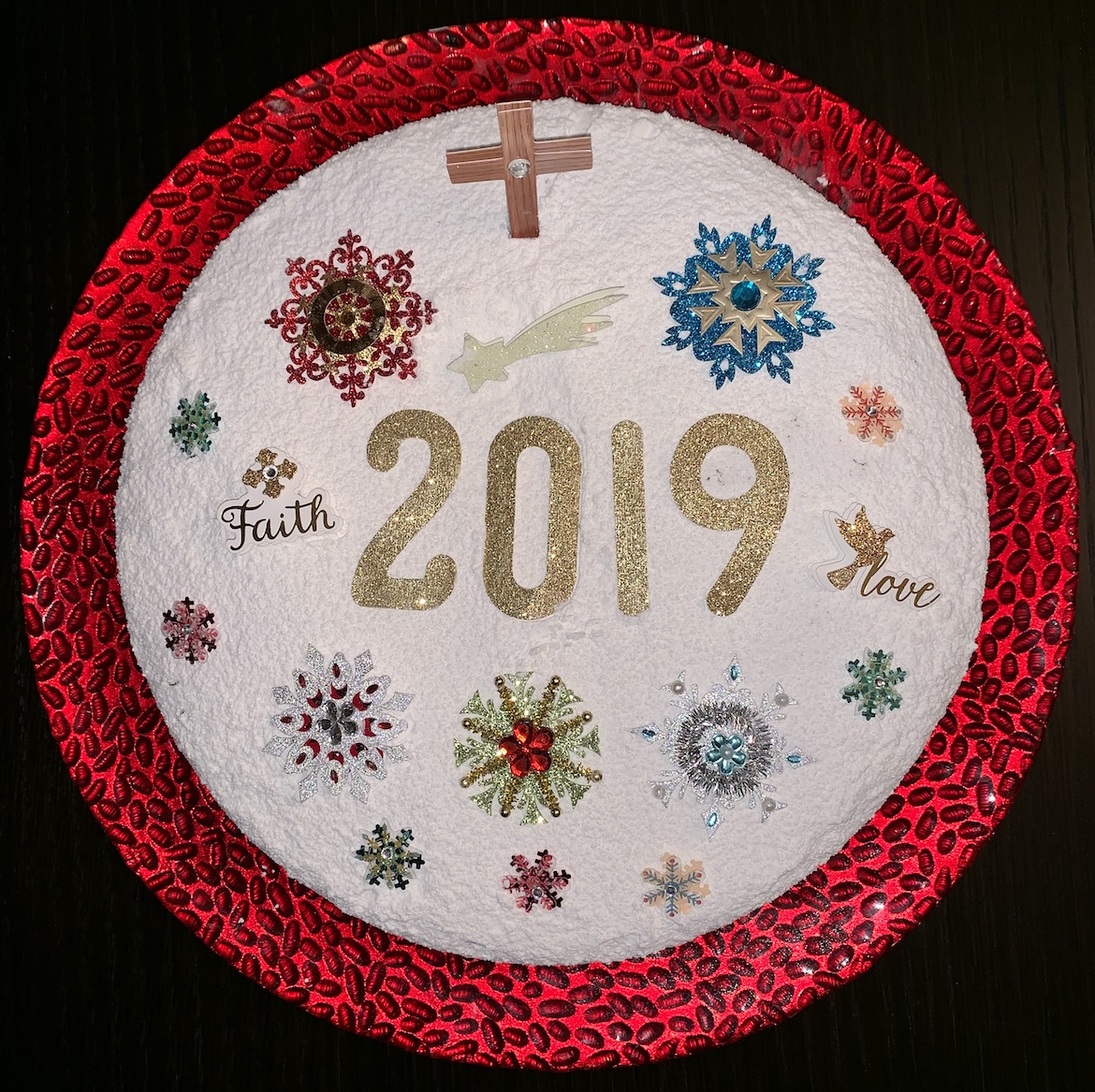 From Stephen K.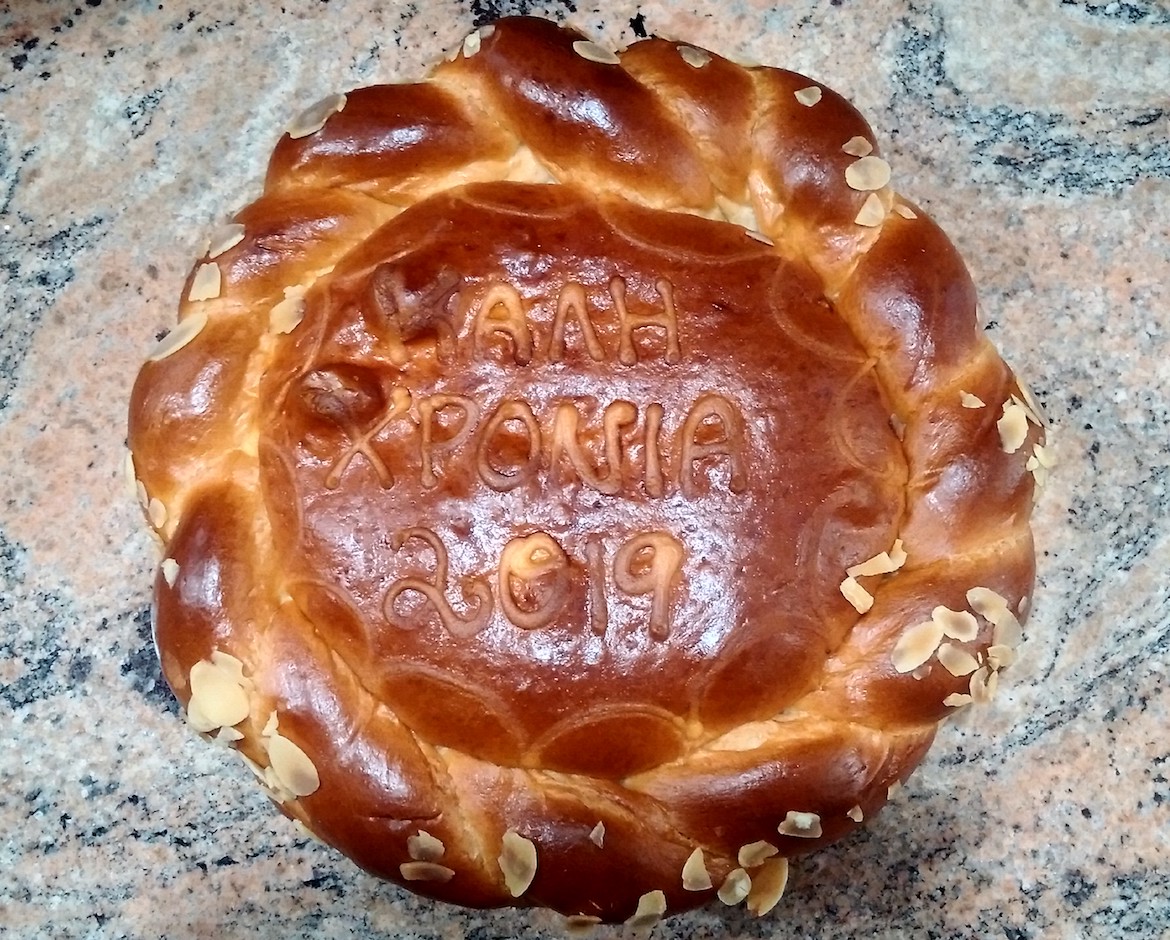 From Athina in Montreal, Canada. "My mom and I make these every year and decorate them with homemade chocolates!"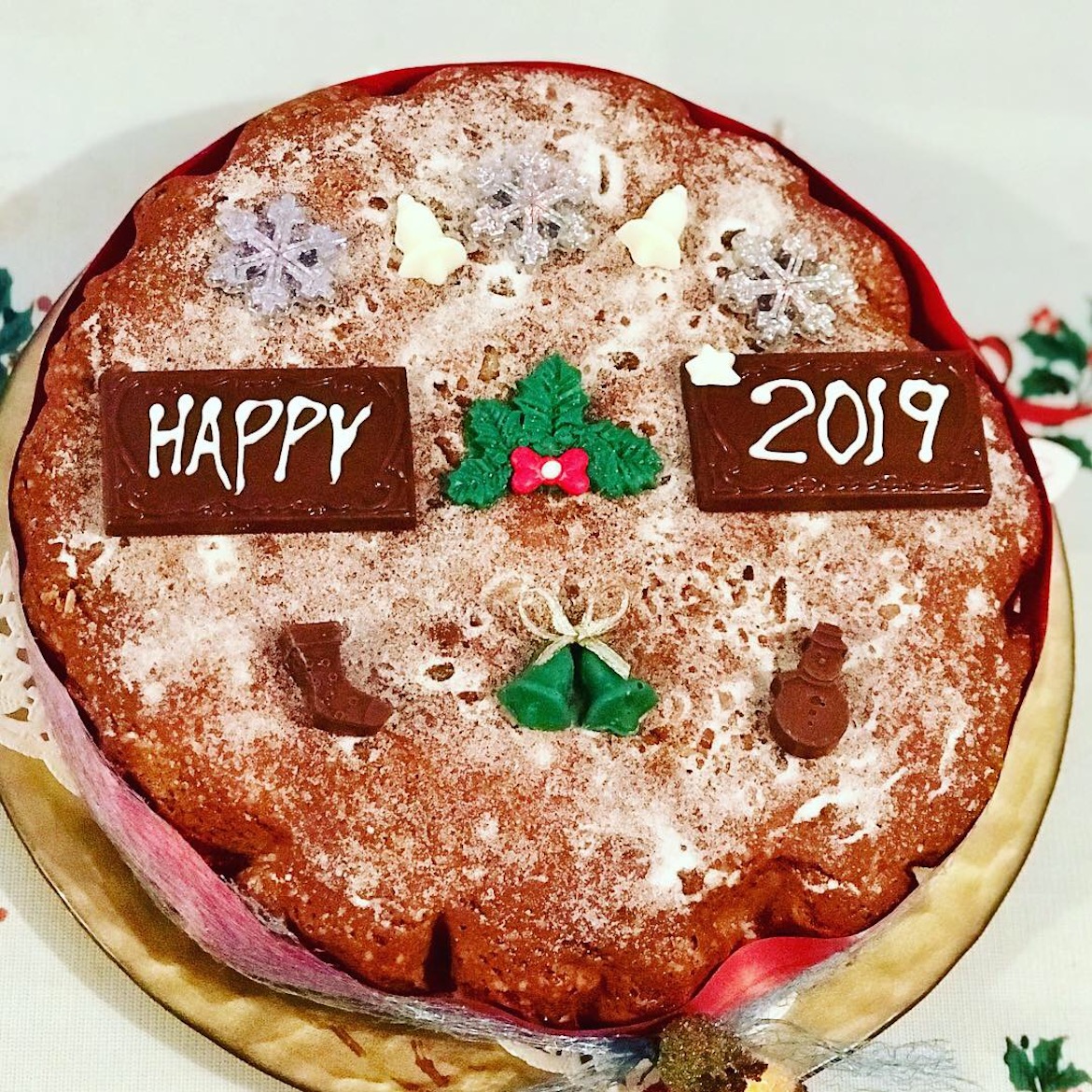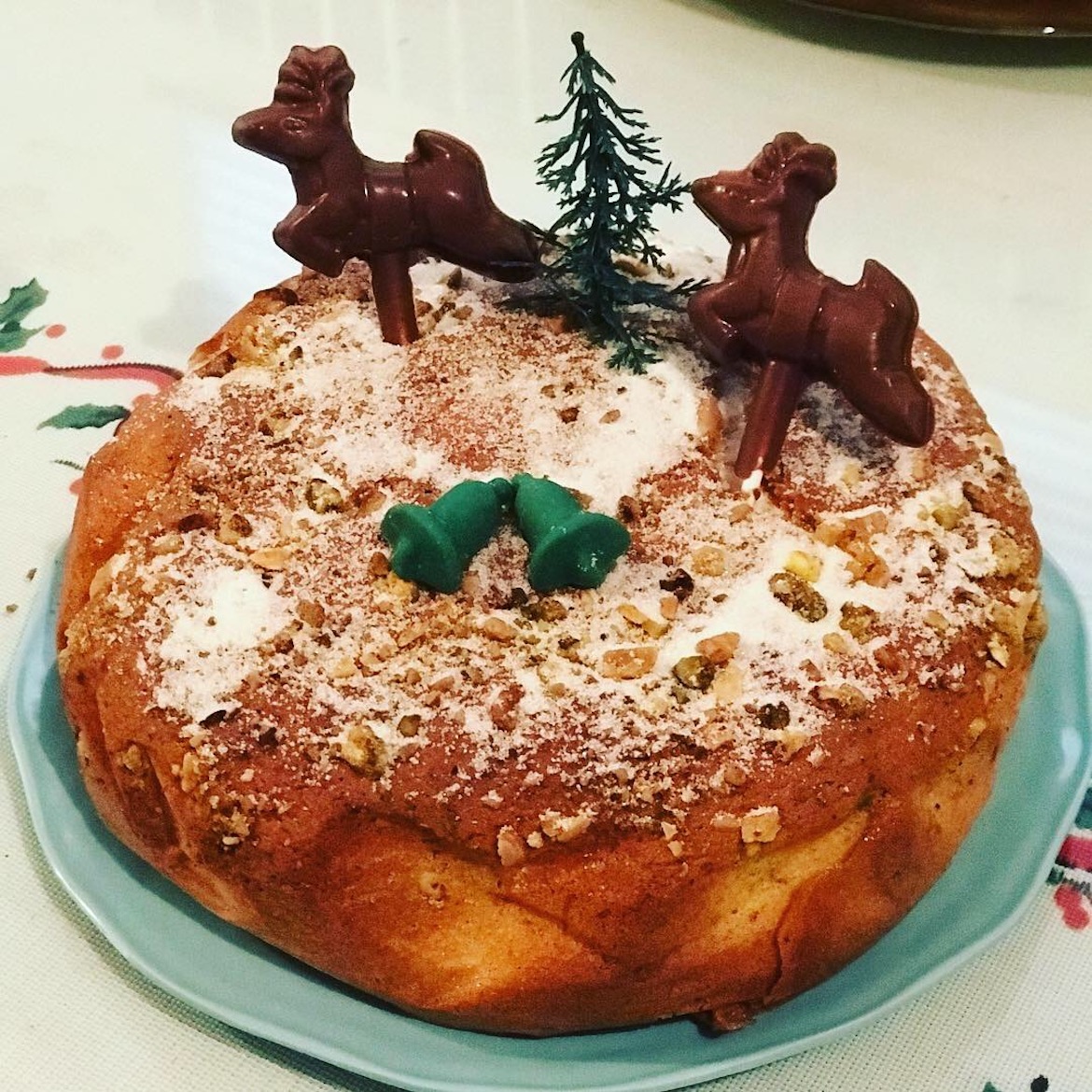 From Pinelopi A.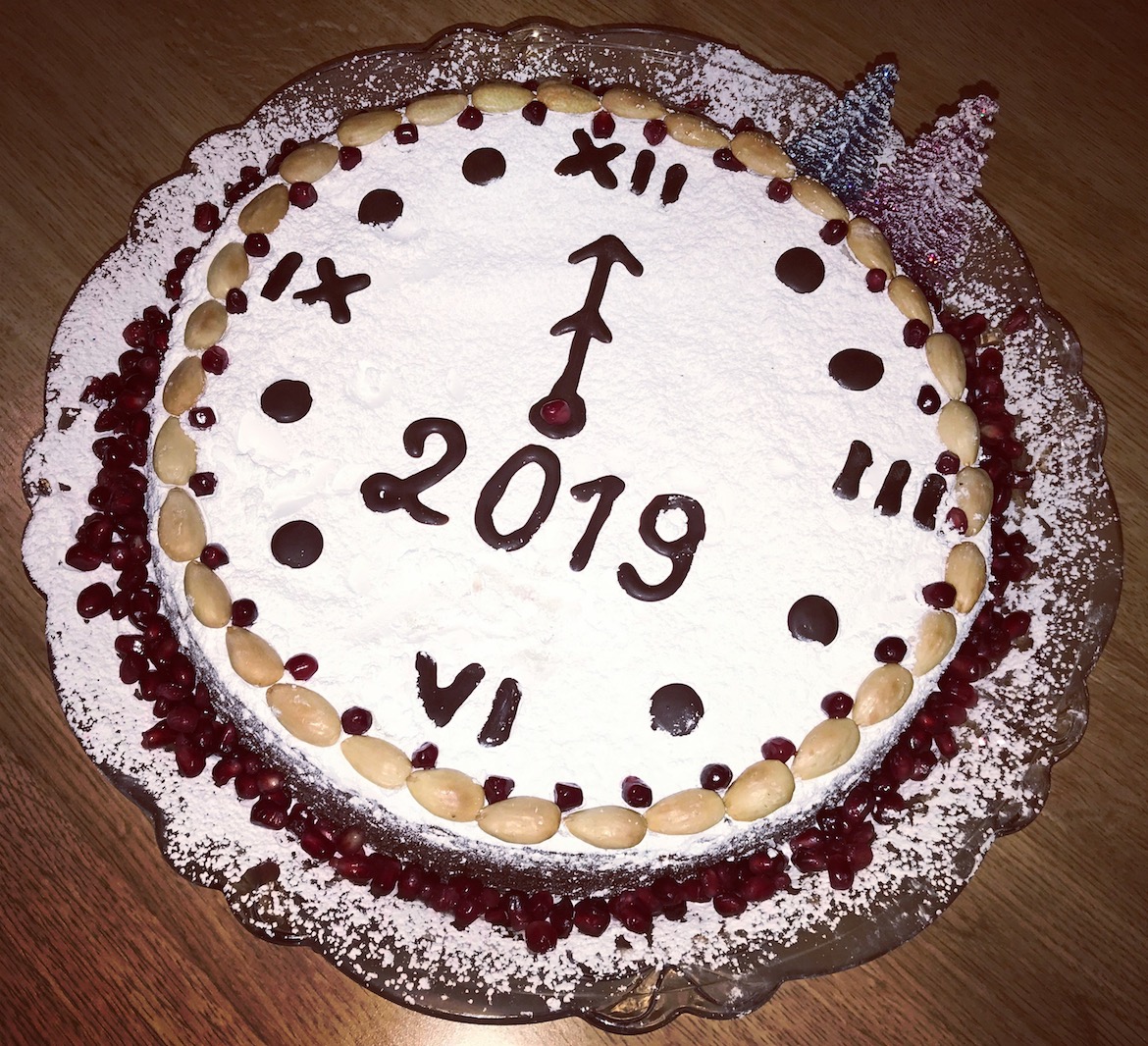 From Kleoniki V. "I made this Vasilopita with my pastry chef cousin Christos."
From Amy and Nondas in Glyfada, Greece.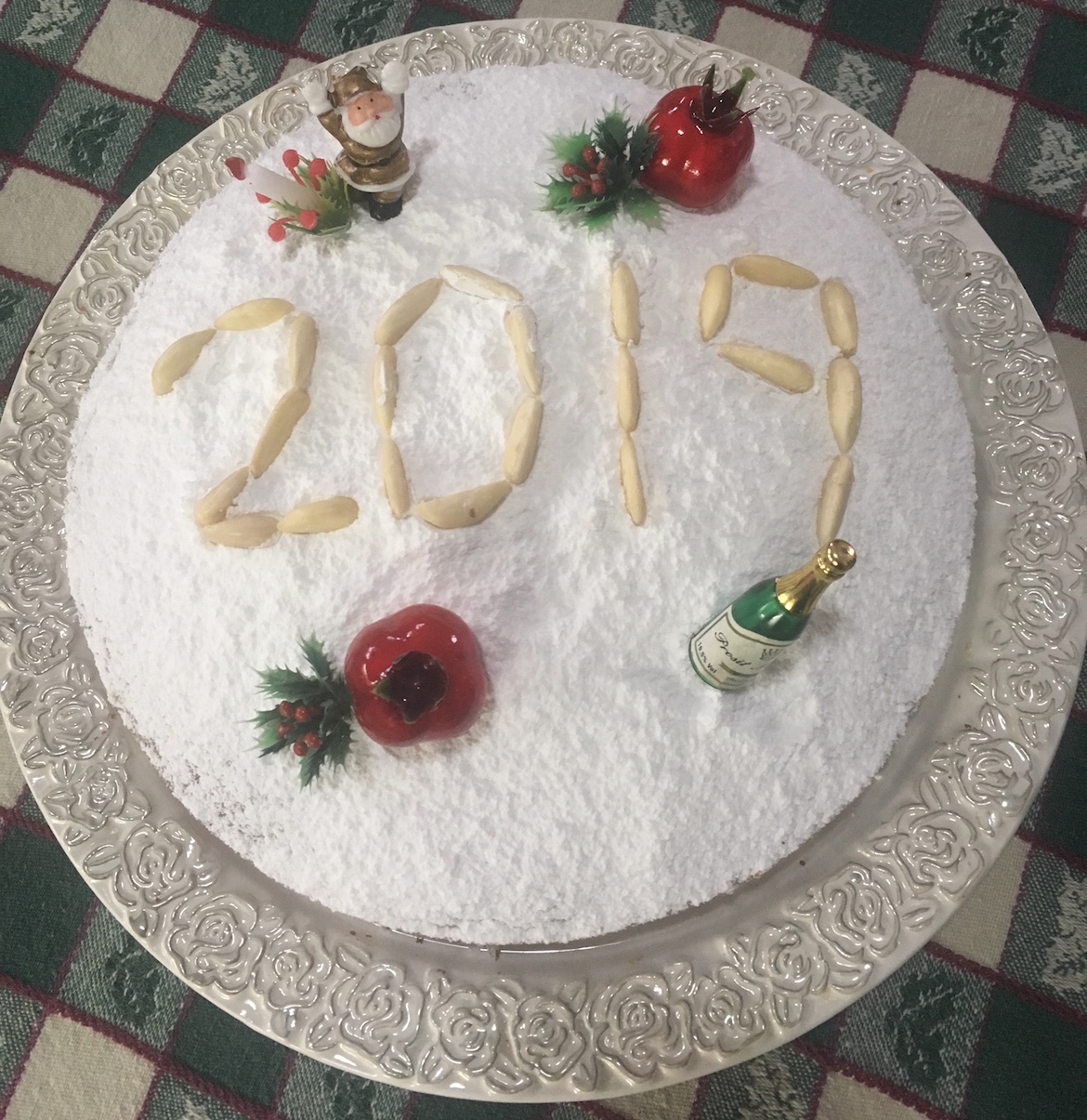 From Debbie in Atlanta, Georgia.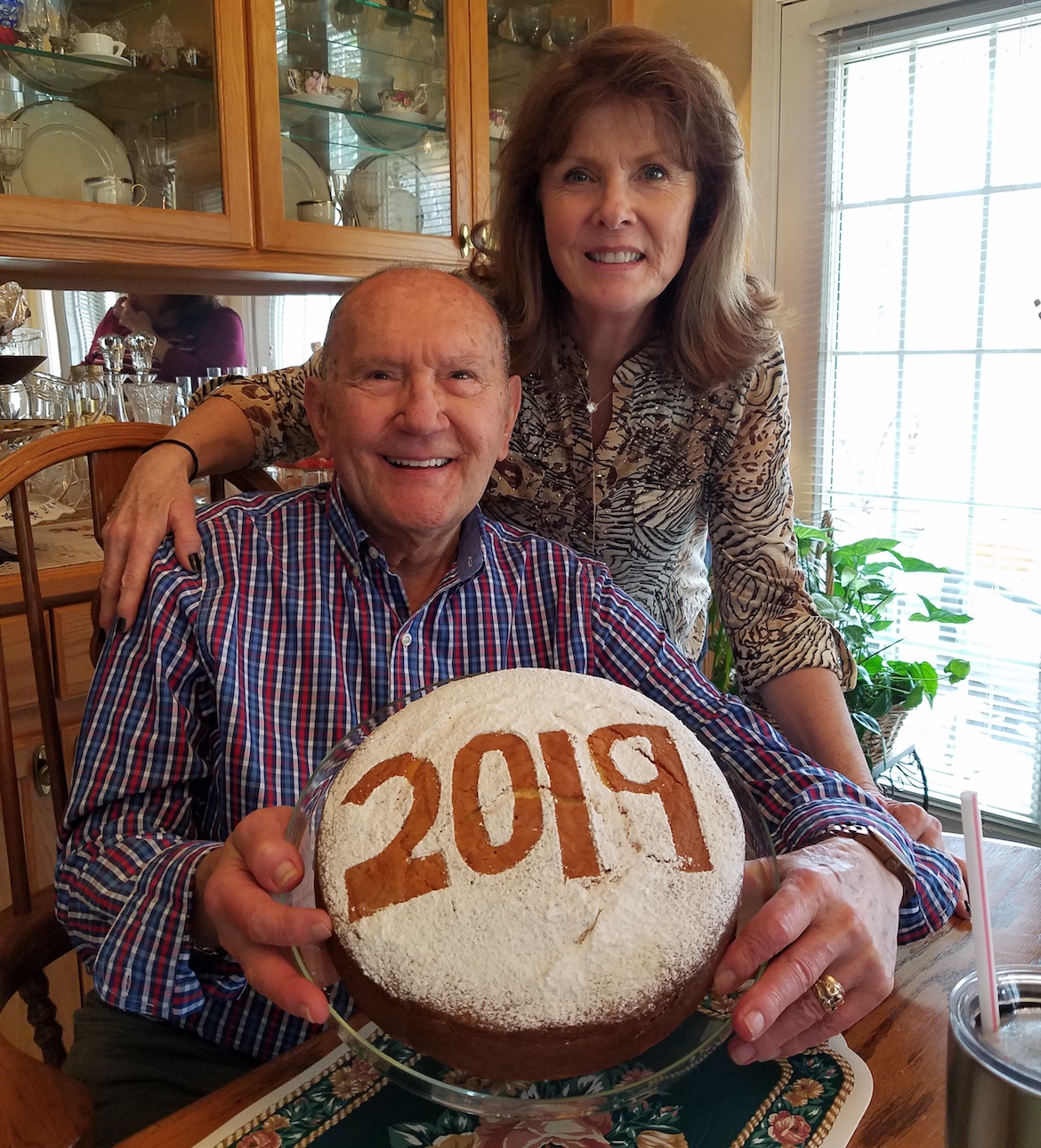 From Dimitra in Adelaide, Australia.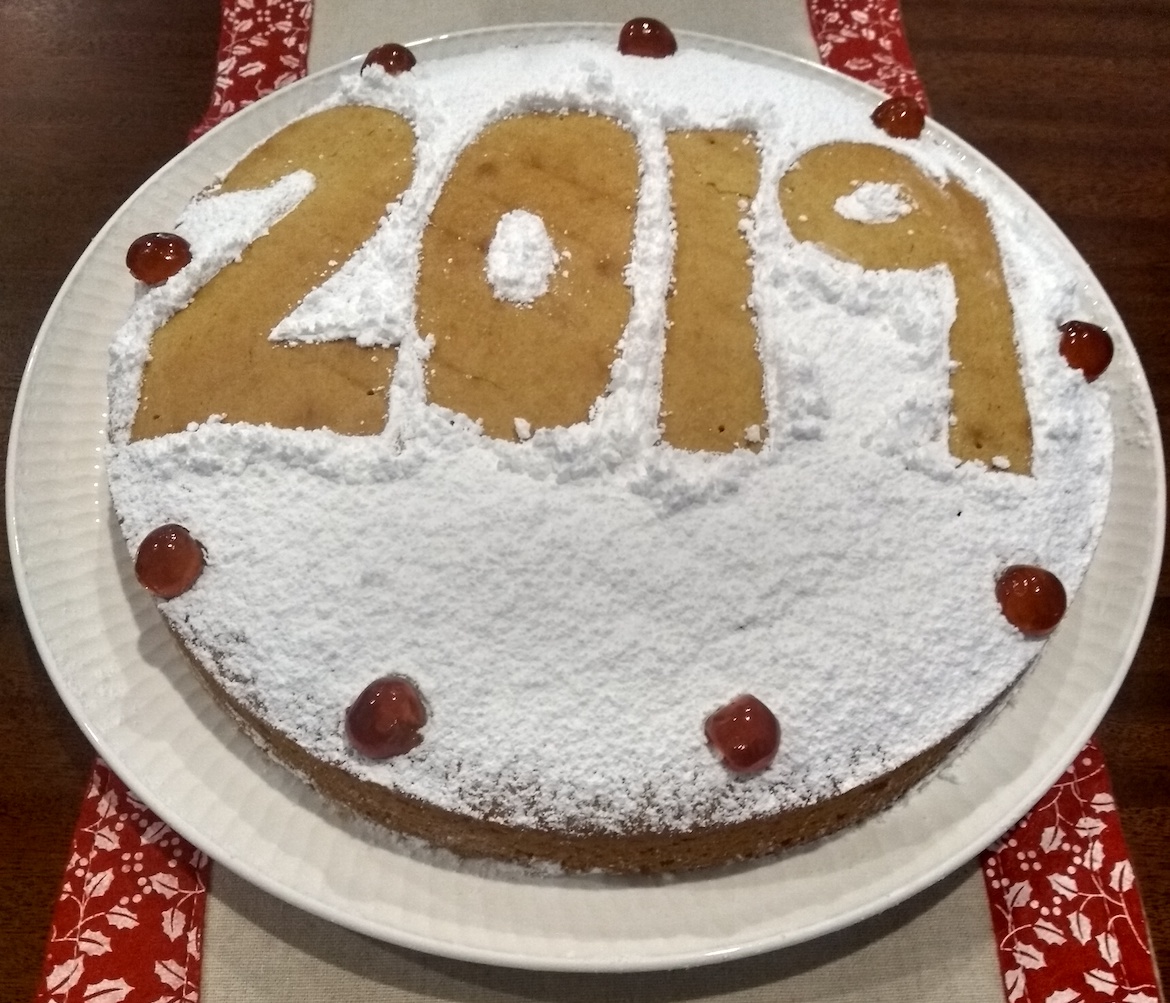 From Panagiotis in Vancouver, Canada.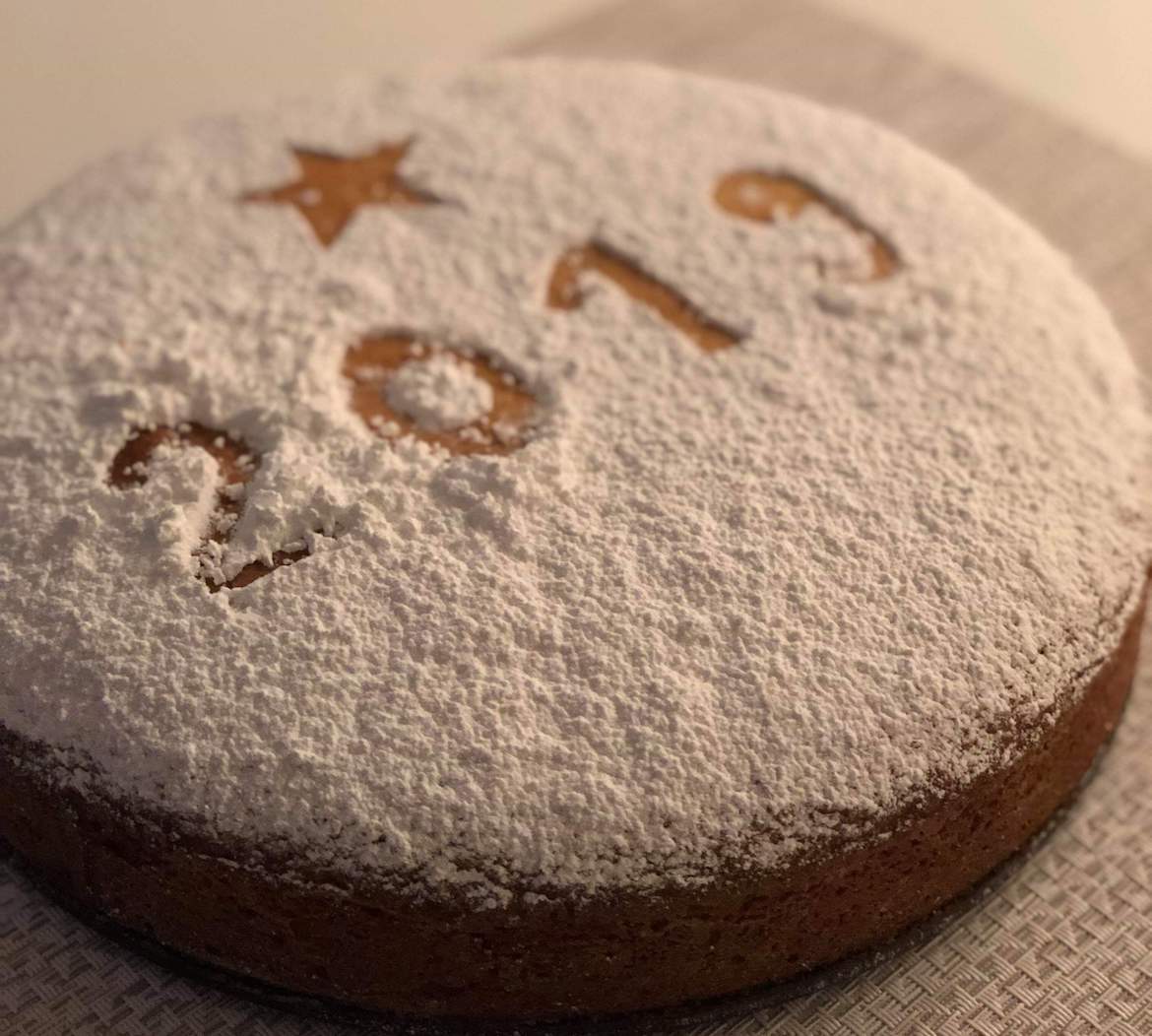 We know what you're thinking, "Wait, that's not Vasilopita…"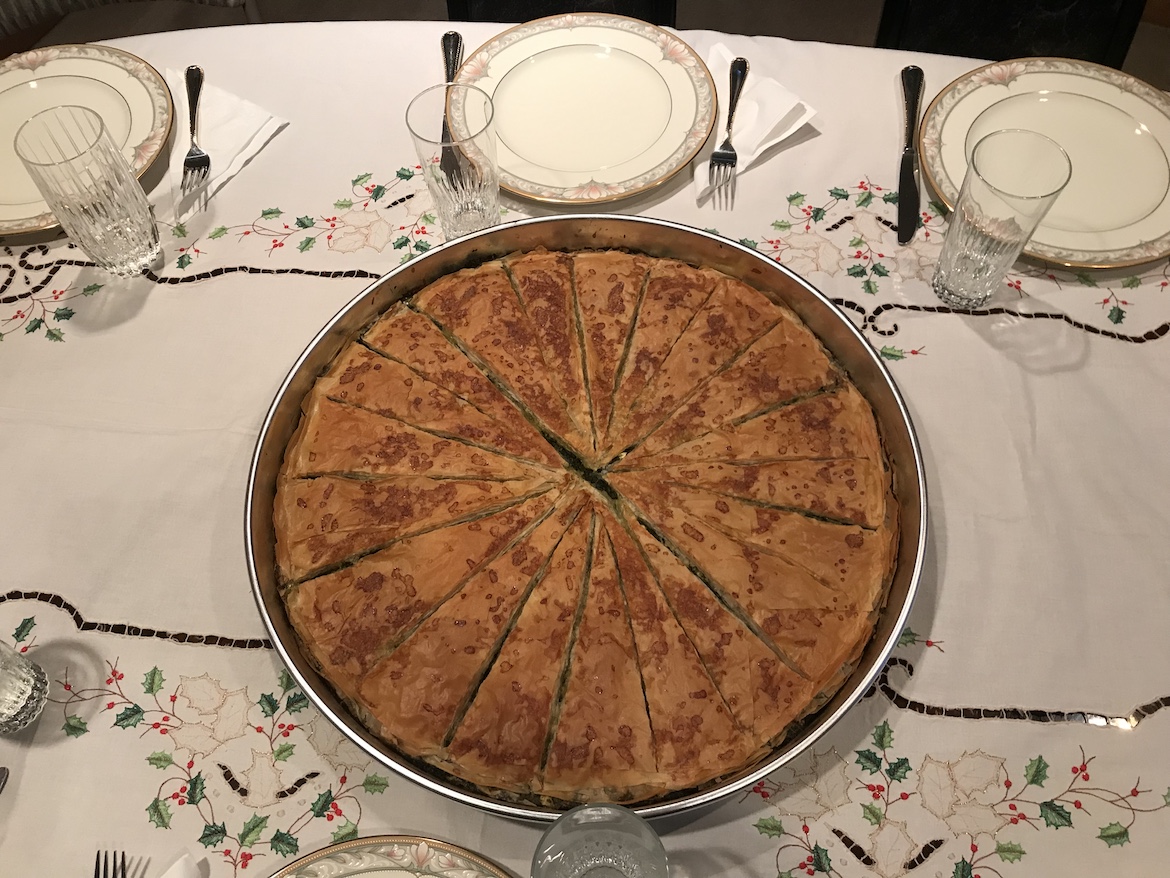 You're right — it's actually Spankopita prepared by our reader Natasha M., who told us about her family's own New Year's tradition.
"My mom always put two — one for the house and one for the store — that was most likely so the four kids wouldn't fight," Natasha said. "But she told us that when she was growing up they didn't have money for things like sugar, so my yiayia would make spanakopita and put the coin there and that's what they would have for lunch. So that's what we grew up on too! "
From Nicole P. in Ontario, Canada.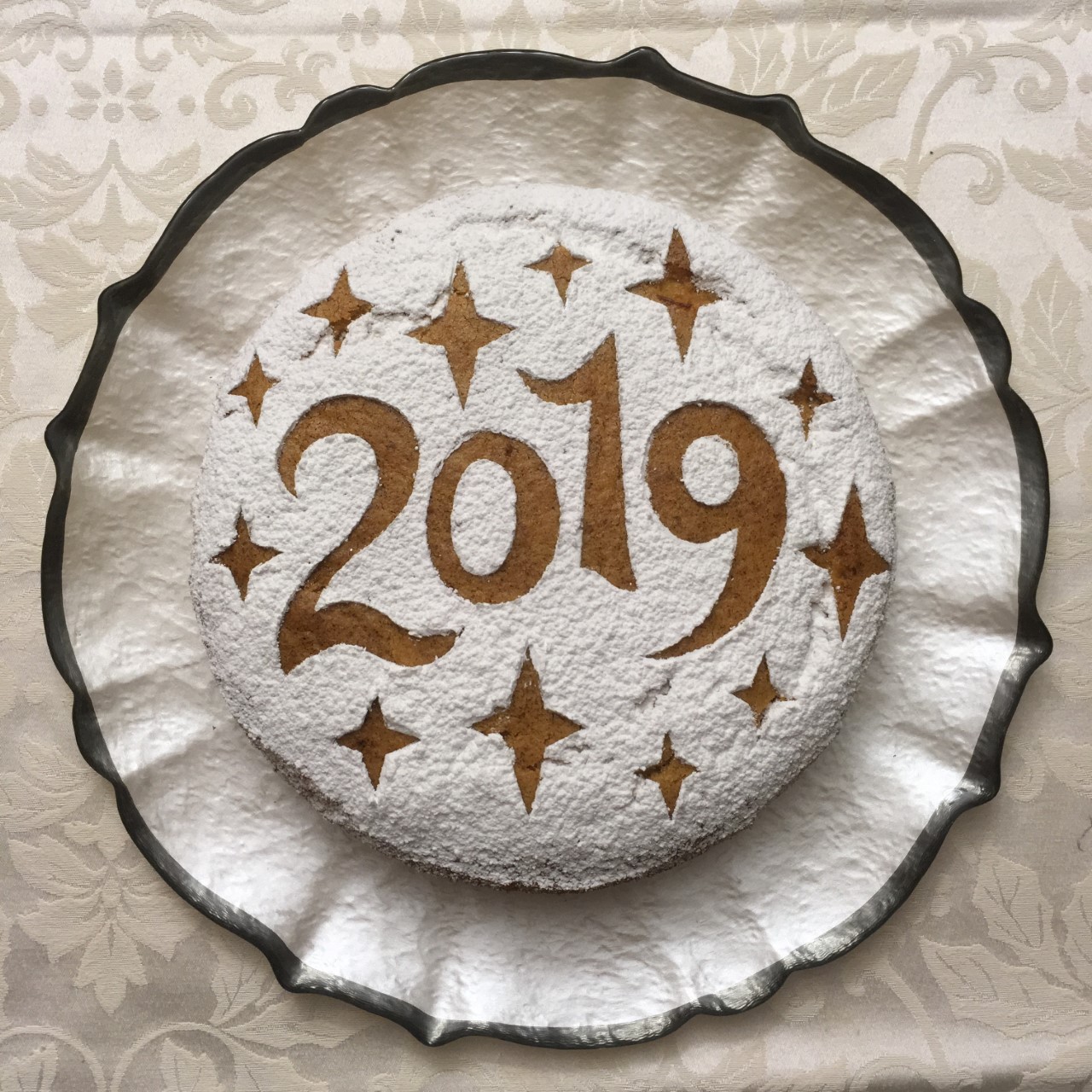 From Christina C.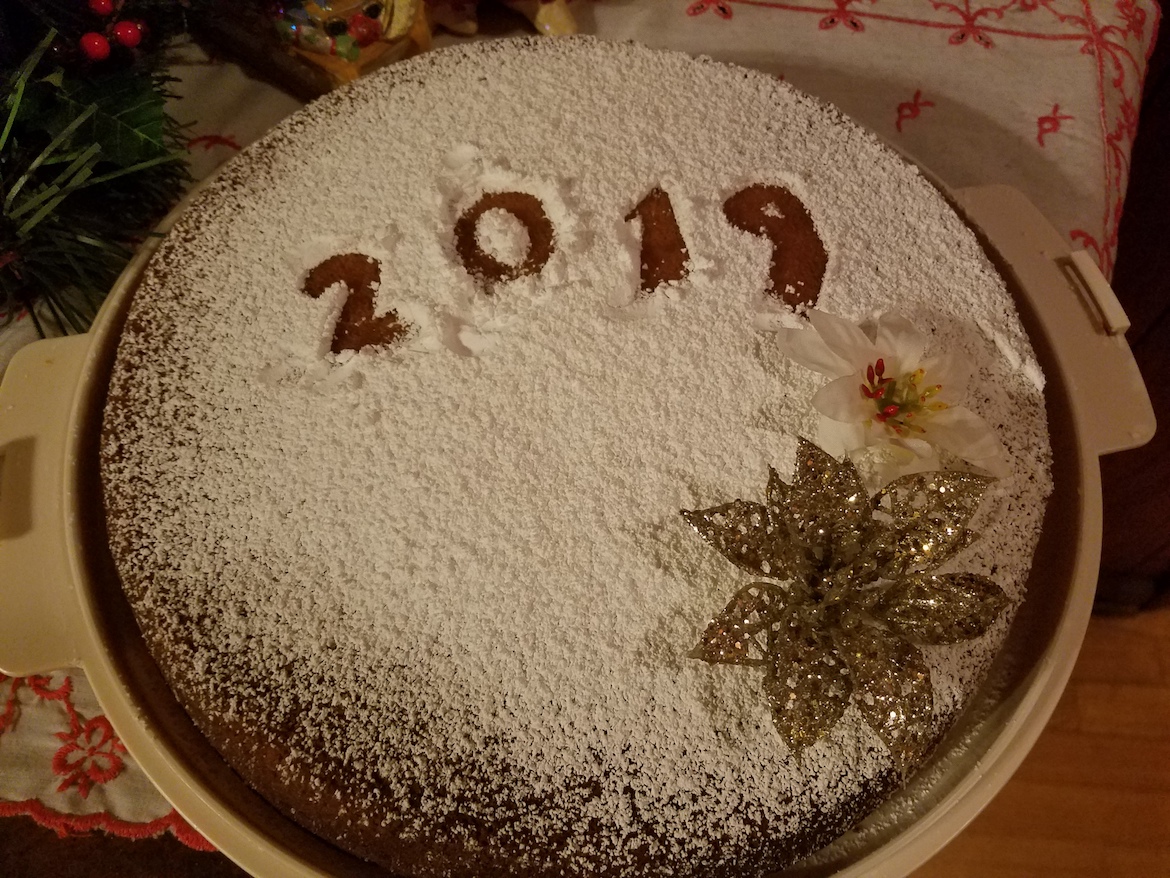 ---
Is The Pappas Post worth $5 a month for all of the content you read? On any given month, we publish dozens of articles that educate, inform, entertain, inspire and enrich thousands who read The Pappas Post. I'm asking those who frequent the site to chip in and help keep the quality of our content high — and free. Click here and start your monthly or annual support today. If you choose to pay (a) $5/month or more or (b) $50/year or more then you will be able to browse our site completely ad-free!

Click here if you would like to subscribe to The Pappas Post Weekly News Update