A farmer was minding his business– and his fields, in a village in central Greece when he stumbled upon a massive archaeological find.
The farmer, who has asked to remain anonymous, informed Greece's Culture Ministry that he was tilling his fields in early October and found a fragment of an ancient Kouros statue.
The single fragment find led a team of archaeologists to uncover a massive discovery of three more life-size Kouros statues in the same field near the village of Atalanti, in the region of Fokida, about 100 miles northwest of Athens.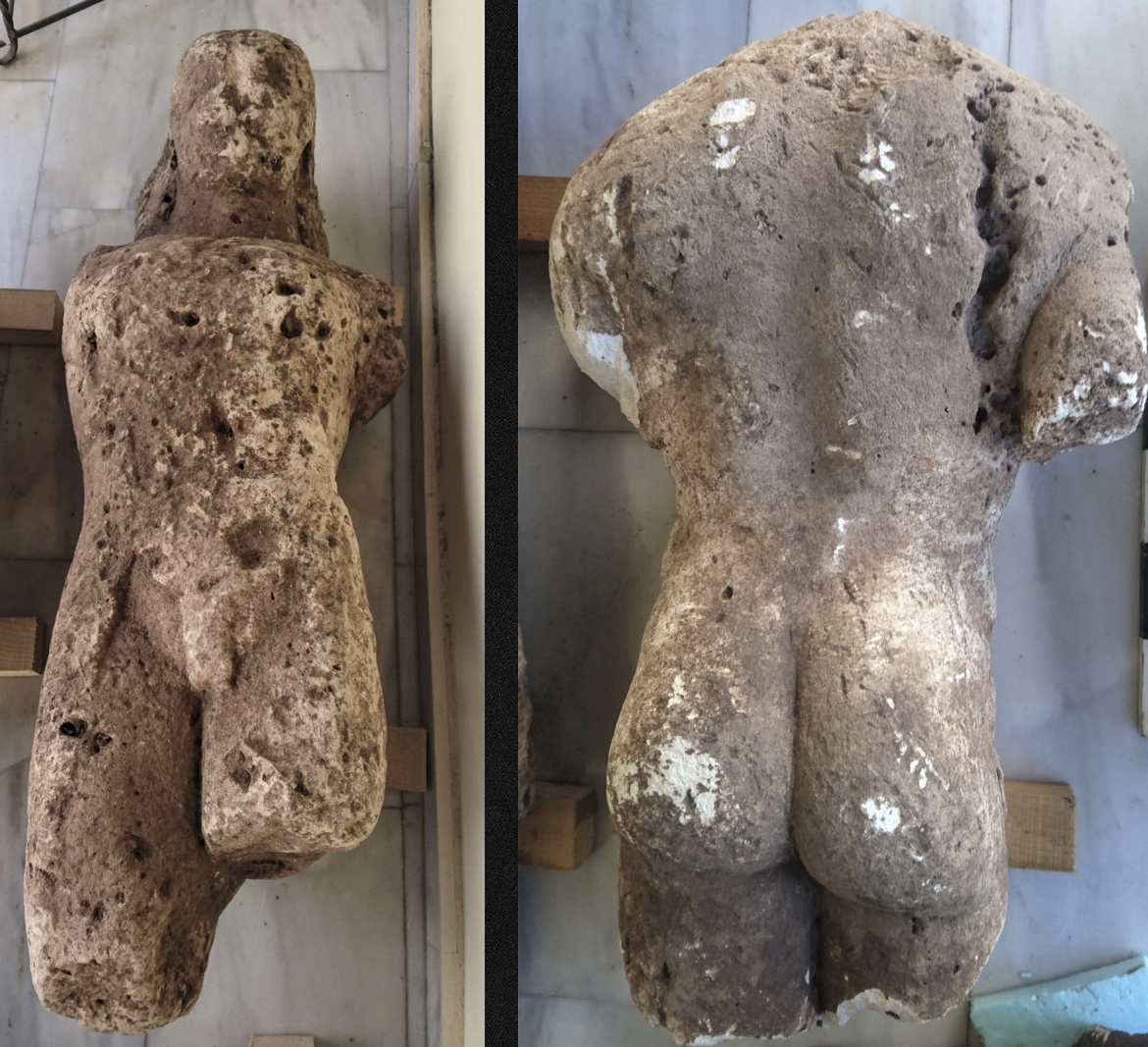 The archaeologists have been working secretly for most of October as the Culture Ministry only made the details public in the past few days, with photographs of the Kouros, or young male, statues.
The ministry announced that a total of four large fragments of life-size limestone statues of young men have been found, along with a triangular statue base. All include torsos, with the largest fragment including a head. Deeper down, seven graves with several unspecified findings have been unearthed, likely part of a larger cemetery.
*****
Since you're here… I have a small favor to ask.
More and more people than ever before are reading The Pappas Post and despite increasing costs to maintain the site and provide you with the quality content that you deserve, I will never "force" you to pay for our website or add a paywall. I believe in the democracy of the internet and want to keep this site and its enriching content free for everyone. But at the same time I'm asking those who frequent the site to chip in and help keep it both high quality— and free. We've implemented a "free-will" annual subscription for those who want to support our efforts. I guess it's fair to call it a philotimo subscription… because you don't have to do it but it's really the right thing to do if you love the site and the content we publish. So if you like The Pappas Post and want to help, please consider becoming a "philotimo subscriber". Click here to subscribe. If you'd rather make a one time donation, we will gladly accept any amount, with appreciation. Click here to donate any amount.