An extremely rare early Christian Greek inscription was discovered just north of Jerusalem's Old City while workers were digging for telephone cables. Archaeologists called the find a "once-in-a-lifetime" discovery.
The intact 1,500-year-old mosaic was uncovered in the flooring of what is believed to have been a hostel for pilgrims during the reign of the Byzantine emperor Justinian.
The black-lettered mosaic inscription was discovered on a white tile floor and deciphered by the Hebrew University's Dr. Leah Di Segni, an expert on ancient Greek inscriptions.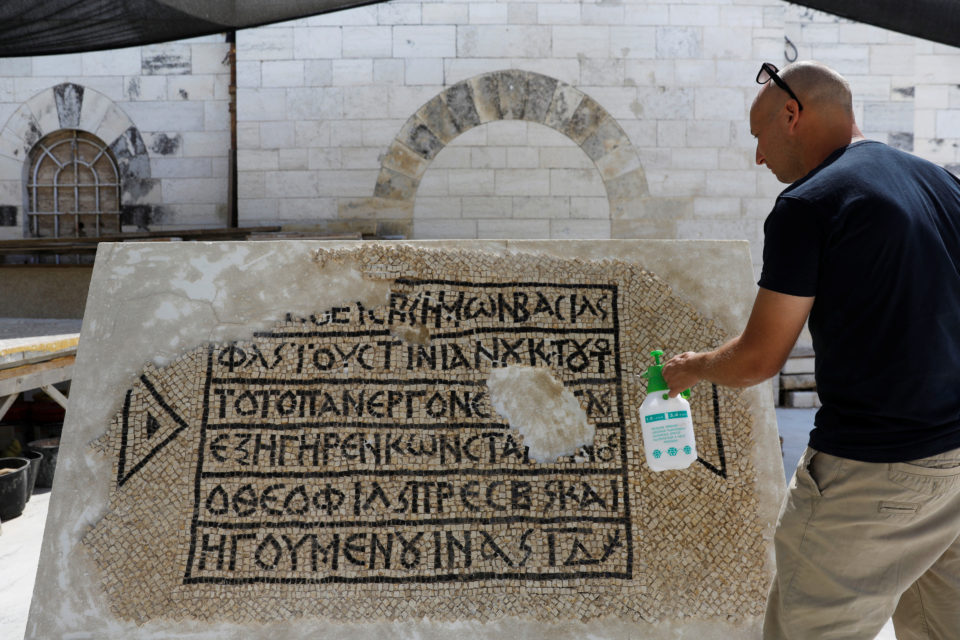 The inscription reads, "In the time of our most pious emperor Flavius Justinian, also this entire building Constantine the most God-loving priest and abbot, established and raised, in the 14th indiction."
Di Segni believes it was written to commemorate the founding of the building — presumed to be a pilgrim hostel — by a priest named Constantine. The word "indiction," said Di Segni, "is an ancient method of counting years, for taxation purposes. Based on historical sources, the mosaic can be dated to the year 550/551 AD."