Kentucky native Constance Sheltman left her job as a school bookkeeper in 1920 to become the director of the industrial department for Near East Relief, a US relief organization serving areas of conflict and crisis in the Middle East. She was stationed in Constantinople, Turkey.
There she helped Armenian and Greek women preserve traditional embroidery and weaving techniques, and created a weaving department in Ismid, Turkey, that employed thousands of Greek refugee women fleeing the genocide in Turkey.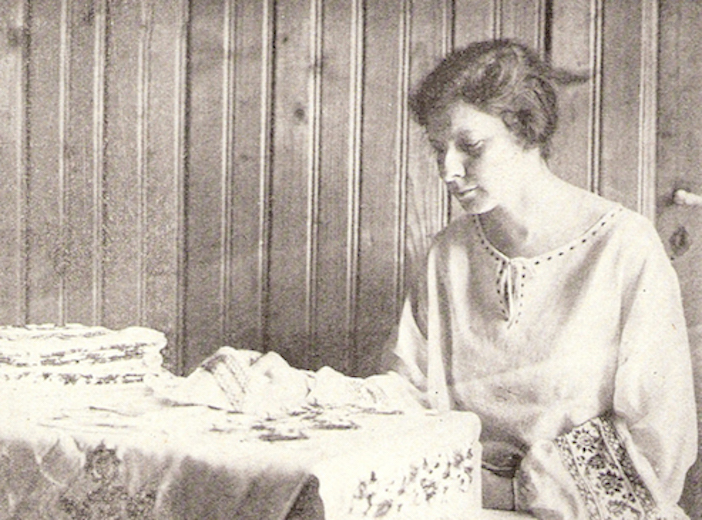 Clothing and accessories such as purses, shawls, and handkerchiefs were popular items in the Near East Industries shop in Constantinople, as well as in a storefront in New York City, seasonal holiday shops, and one-day sales around the country—the precursor to today's pop-up shops.
After a brief interval as a Near East Relief speaker back home in the United States, Miss Sheltman founded an industrial center for women in Thessaloniki, Greece, that specialized in traditional rug-making and silk weaving. The women were able to make a living for themselves and their children through the sale of traditional handiwork.
Some of the young women and girls at the center bore the vivid blue tattoos of slavery on their hands and faces—a sign they had been held captive in a Turkish harem. At first, these troubled women were not readily accepted by the other refugee because of their perceived sexual impropriety. Fortunately, Miss Sheltman's vocational programs made it possible for them to earn a living and gain a sense of community.
See Near East Relief's website for more fascinating stories about their work.