On Friday, March 25, the Order of AHEPA, Daughters of Penelope (DOP) and Maids of Athena (MOA) celebrated the 201st Anniversary of Greek Independence during a flag raising ceremony at San Jose City Hall Plaza. 
San Jose Councilmember Pam Foley of District 9 hosted the ceremony with special guests Alexander Mallas, AHEPA Supreme Governor, Region 8, Linda Belba, DOP District 21 Governor and Socrates Sourvinos, Consul General of Greece in San Francisco.
Vice Mayor Charles "Chappie" Jones and Foley presented a proclamation signed by the full council honoring Greek Independence Day. San Jose City Hall's iconic glass rotunda and tower were also symbolically illuminated in the colors of the Greek flag for seven days.
Foley spearheaded this special tribute to the Greek American community.
"San Jose is home to a strong and vibrant Greek-American Community," Foley said. "Today, we raise the Greek Flag inside the San Jose City Hall Plaza to celebrate their outstanding contributions to our City and to commemorate Greek Independence from the Ottoman Empire."
In attendance were notable community members including Dr. George Zioulas, AHEPA Past District 21 Governor; Nick Pries, President of the AHEPA Silicon Valley Chapter #251 and Past District 21 Governor; Laurie Sahines, DOP Daphne #29 Vice President and Past District 21 Governor; and Ereni Delis, President of the Maids of Athena Ismene #163.
"On behalf of AHEPA Silicon Valley Chapter 251, I would like to thank the City of San Jose, Vice Mayor Jones and Councilmember Foley for their full support and acknowledgement of the San Jose Greek Community in commemorating Greek Independence Day," Pries said.
"We would like to thank the entire City of San Jose for this honorary gesture," Belba said. "As Americans of Greek heritage, we take special pride in knowing that ancient Greece was the birthplace of democracy. We honor our forefathers who gave their lives for the independence of the modern Greek nation."
"It is a significant day for Greek people around the world and events like this one ensure that the struggle for Greece's independence will not be forgotten," Delis said.
See a compilation of images from the event.
Photographs courtesy of Victoria Panayotopoulos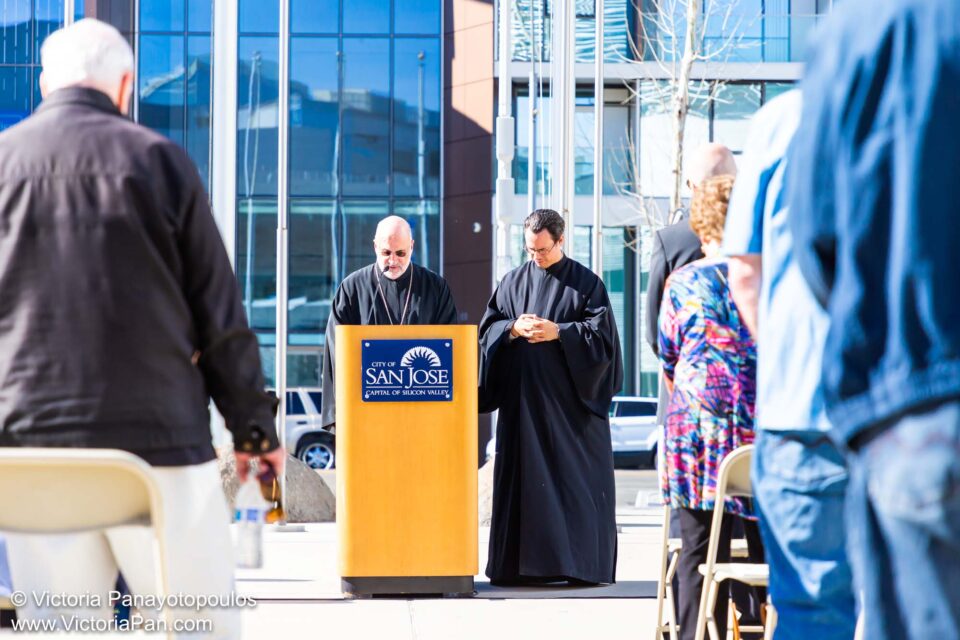 ---
Is The Pappas Post worth $5 a month for all of the content you read? On any given month, we publish dozens of articles that educate, inform, entertain, inspire and enrich thousands who read The Pappas Post. I'm asking those who frequent the site to chip in and help keep the quality of our content high — and free. Click here and start your monthly or annual support today. If you choose to pay (a) $5/month or more or (b) $50/year or more then you will be able to browse our site completely ad-free!

Click here if you would like to subscribe to The Pappas Post Weekly News Update