Here are the two new Christmas ornaments I'm introducing in my collection this year. I'm so excited to share them.
Although it seems that Christmas has just passed us (it has!) workshops in Poland— where ornaments are made by hand using centuries-old methods— are getting started for the upcoming 2023 Christmas season. Yep, believe it or not, these workshops are starting to fill orders of ornaments months and months in advance.
These ornaments that I'm creating aren't the "made in China" cheap Walmart kind (sorry Walmart but your made-in-China stuff is shit). On the contrary, they are meticulously made by hand and each one, from start to finish, takes up to three weeks to complete. From the creation of the clay mold, to the mouth-blown glass, to the hand-painted detail, the ornaments are treasured keepsakes.
In 2021, to commemorate the anniversary of the 1821 Greek Revolution, I created the Evzone. In 2023 I wanted to give the Evzone a mate, so I created Amalia.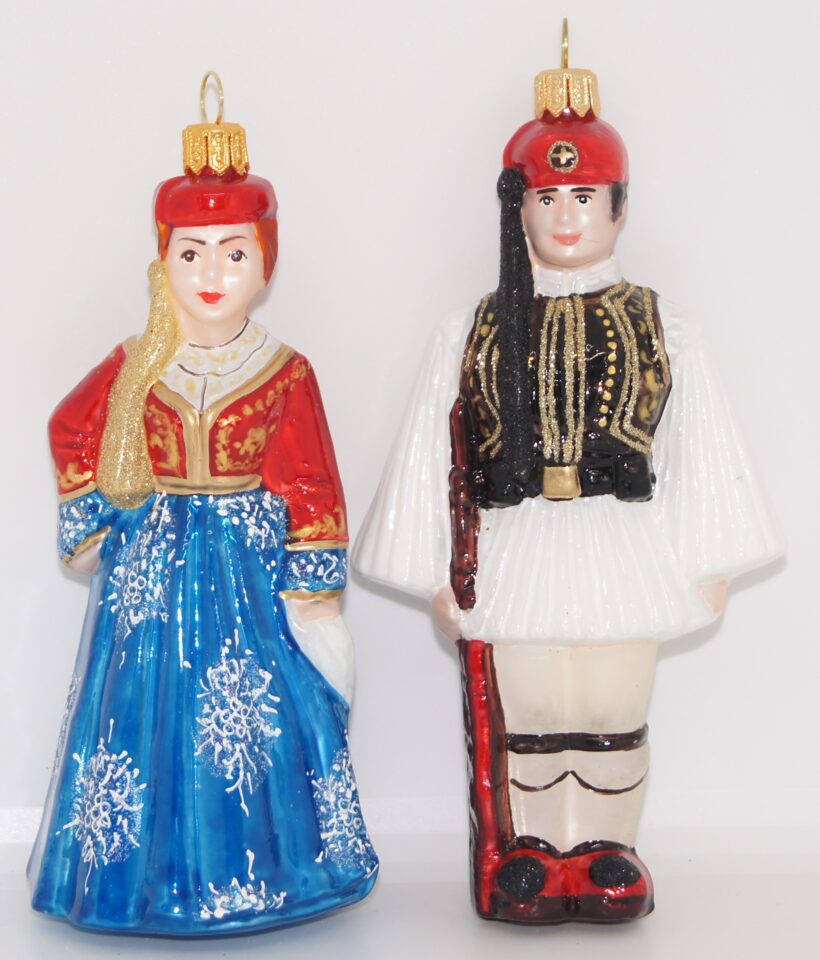 This year for the 2023 Christmas Season, I've created the Pontian/Asia Minor woman and the Caryatid.
The Pontian/Asia Minor women has been created to commemorate the recently passed 100th anniversary of the burning of Smyrna. It was a chapter in Greek history that we can't forget. So many of us throughout the world trace our roots to Anatolian Hellenism and I wanted to create a keepsake ornament of the "Refugee mother" who reminds of to hold on to hope, no matter what the circumstances.
Secondly, the proud Caryatid, standing tall high up on the hill of the Acropolis in Athens— awaiting the return of their sister, the sole Caryatid that remains in the British Museum against her will. As conversations between Greece and the UK intensify about the return of the Parthenon Marbles to Greece— where they belong, I wanted to create this ornament to remind people throughout the world that in addition to the marbles, that were stripped from the Parthenon centuries ago and taken to England, there is also a Caryatid maiden that also wants to return home.
Of course, both will be made the same way, with hand-blown glass and painted with colorful designs.
Because of the expense involved in creating and importing these ornaments, I only order the quantity I have orders for. This means you need to pre-order your ornaments several months in advance if you want them hanging on your tree this year.
I'm taking pre-orders now here.