On April 4, 1968 the ultimate David versus Goliath story was unfolding on the streets of Athens as an inexperienced Greek basketball team called AEK, rich with a refugee heritage from its founders who fled Constantinople a few generations earlier, would play Praga Slavia, a basketball giant from Czechoslovakia.
The European Championship game was set to take place in the Kalimarmaro stadium of Athens and a Guinness Book of World Record-breaking crowd of more than 80,000 people were filling the stadium with anticipation.
"This wasn't about AEK," director Tasos Boulmetis said, "it was about Greece."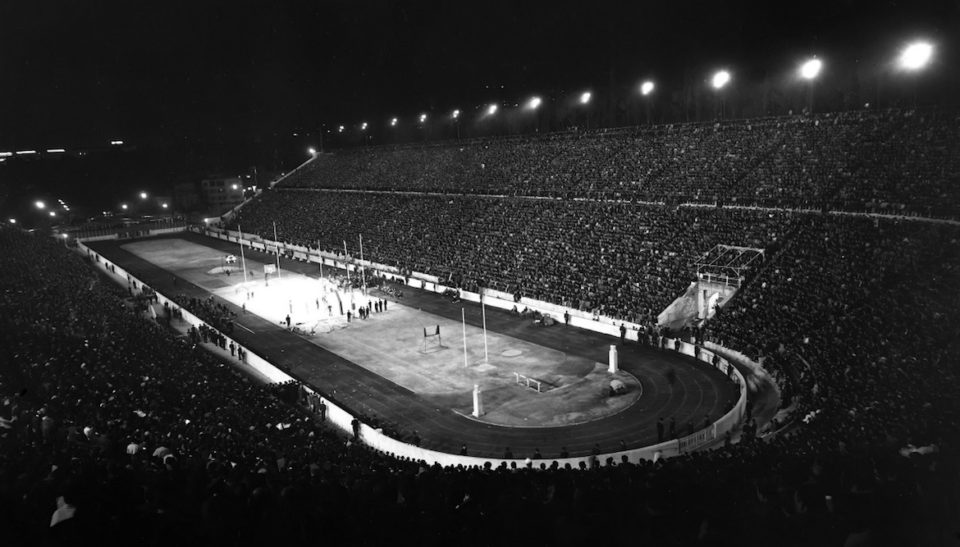 The film's description captures its true essence: "In the space of one glorious night, a story of national exhilaration unfolds, with the legendary match at its center. Taking place at the Kallimarmaro Stadium, the game had all Greeks "glued" to their radios, from where it was transmitted. Even more impressively, 80.000 people gathered in the stadium (breaking the Guinness World Record for the biggest gathering during a basketball game), with a few more thousands listening in from the outside. The stories in the film, both moving and funny, paint a colorful microcosm, as well as the wider backdrop of an amazing era."
Athlitiki Enosi Konstantinoupoleos, or AEK, is one of Greece's most well-known sporting clubs with teams in soccer and basketball and a rich legacy from founders who came largely from refugee backgrounds in Constantinople and Pontos.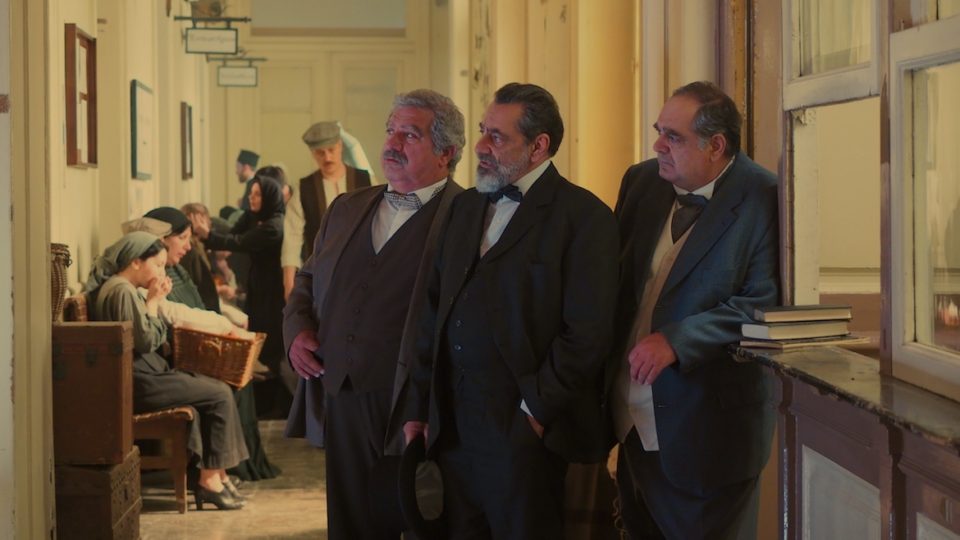 Boulmetis— who is best known for his film "Politiki Kouzina" (Touch of Spice) which captivated audiences throughout the world a decade ago has returned with a stunningly shot docudrama from the epic basketball game and the human stories that surrounded it.
His film is largely a period piece that shares the background stories that he learned from hours and hours of research from surviving players from both teams and unique, never-before seen archival footage uncovered by Boulmetis during research.
In a twist for filmmaking, Boulmetis cuts to real interviews of the players who tell the stories that are woven delicately together to piece together the story of the film.
1968 opened in Greece last week number one at the box office after a star-studded premiere earlier in the month that included now-elderly players from both sides. Almost 40,000 tickets were sold at cinemas throughout the country and the producers did confirm that plans are in the works to release the film to global audiences.
"AEK is not only alive and well in Greece," Makis Angelopoulos, president of the AEK Basketball Club and film's main producer said. "Our heart may be here but the soul of AEK is on all corners of the globe and we want all Greeks abroad to watch this important piece of history when a little Greek team won— because they had to, for their nation."
Watch the trailer: