When the first Balkan War between Greece and Turkey erupted in 1912, an estimated 25,000 Greek immigrants who had made the United States their new home packed their belongings and returned to their homeland to defend Greece.
New York City's Greek population alone formed an entire battalion that would purchase uniforms, equipment and rifles from the state government. The NY National Guard also assisted the Greek cause by offering basic training in military discipline, hygiene, firearms and the field guns themselves to the newly formed volunteer unit.
Other artillery and infantry units formed in communities around the country. Overall, the American media dubbed these Greeks the "Sacred Battalions" because they considered their mission to defend their "patrida" — or homeland — a sacred one.
Some people portrayed them as unpatriotic to the U.S. A letter to the editor in a Chicago newspaper asked, "How dedicated to their new country are these new Americans that they can drop their lives and jobs and leave on a whim to fight in a foreign, far-away war?"
In far away Utah — days away from the East Coast by railroad — more than 200 Greek miners decided to hand in their pick and shovel and return home to fight the Turks. An elaborate church service was held at the local Greek Orthodox cathedral for the departing warriors. A similar farewell was held in Chicago.
Those that stayed behind raised money via church and fraternal organizations and wealthy benefactors and sent money to support the Greek cause. The predominantly immigrant community raised more than $400,000 — approximately $9 million dollars today.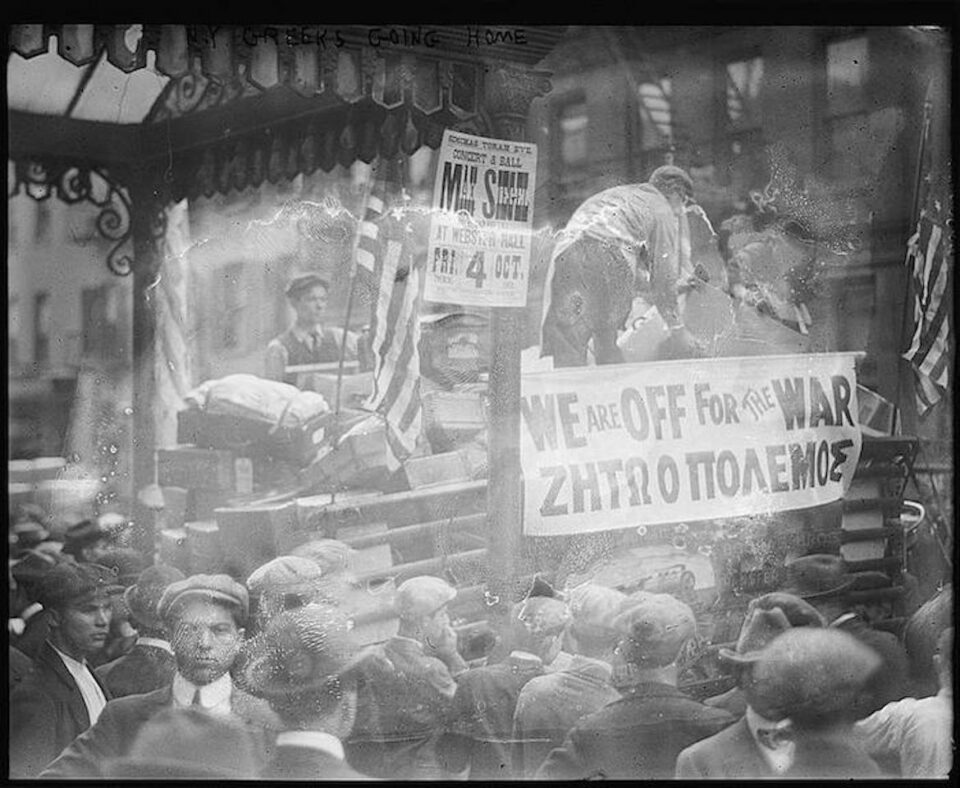 During one particular fundraiser in NYC, Greek Americans managed to raise $20,000 as 5,000 people poured into the Amsterdam Opera House and another 1,000 waited outside to aid in the national cause. The fundraiser also came at a time when the average annual American salary was slightly more than $1,000.
The story of how Greek Americans and philhellenes (lovers of Greece and Greek culture) contributed to the first Balkan War effort is masterfully told by historian Peter Giakoumis in his book "The Forgotten Heroes of the Balkan Wars: Greek-Americans and Philhellenes 1912-1913."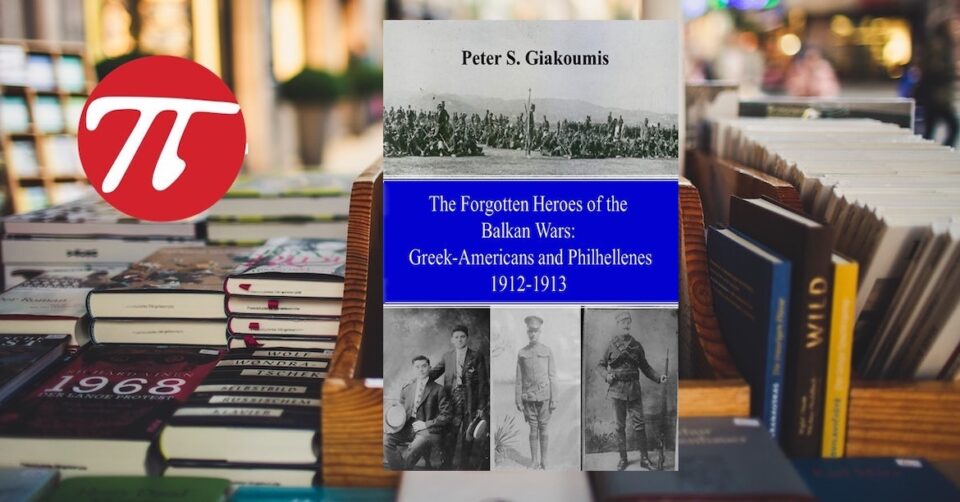 "The Forgotten Heroes of the Balkan Wars 1912-1913″ is available for purchase via The Pappas Post Bookshop and via Amazon.
---
Is The Pappas Post worth $5 a month for all of the content you read? On any given month, we publish dozens of articles that educate, inform, entertain, inspire and enrich thousands who read The Pappas Post. I'm asking those who frequent the site to chip in and help keep the quality of our content high — and free. Click here and start your monthly or annual support today. If you choose to pay (a) $5/month or more or (b) $50/year or more then you will be able to browse our site completely ad-free!

Click here if you would like to subscribe to The Pappas Post Weekly News Update