From the early 20th century through the 1960s, Greece experienced fascinating, devastating and awe-inspiring events — ranging from the first modern Olympic Games to internationally-acclaimed celebrity visits.
Numerous photographers from throughout the world became enamored with the country, traveling far and wide to document its scenic landscapes, picturesque islands and happenings of everyday life.
In this time period, Greece endured two World Wars, civil war, political upheaval — and everything in between. But the country and its alluring beauty continued to bring in travelers longing to experience its ancient history and modern society.
Take a nostalgic look at the Greece of yesteryear via our favorite vintage photos from the early 20th century into the golden era of the 1960s — when opera star Maria Callas and shipping mogul Aristotle Onassis dominated global headlines.
And don't forget to see a few classic advertisements that highlight the era.
See the photos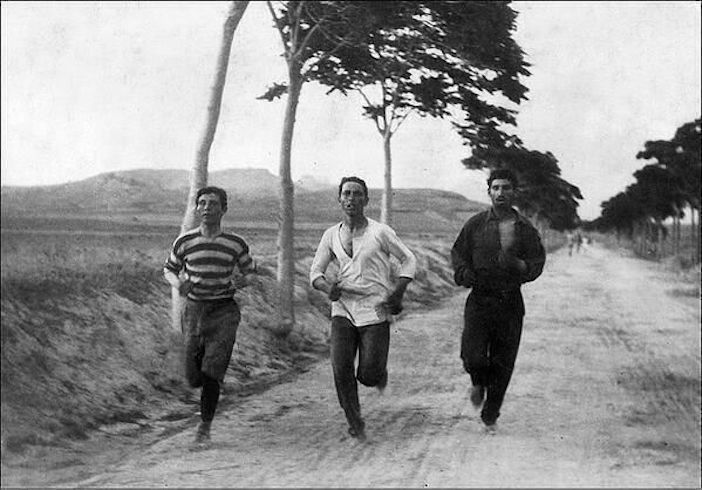 The first marathon of modern years at the 1896 Olympic Games in Athens.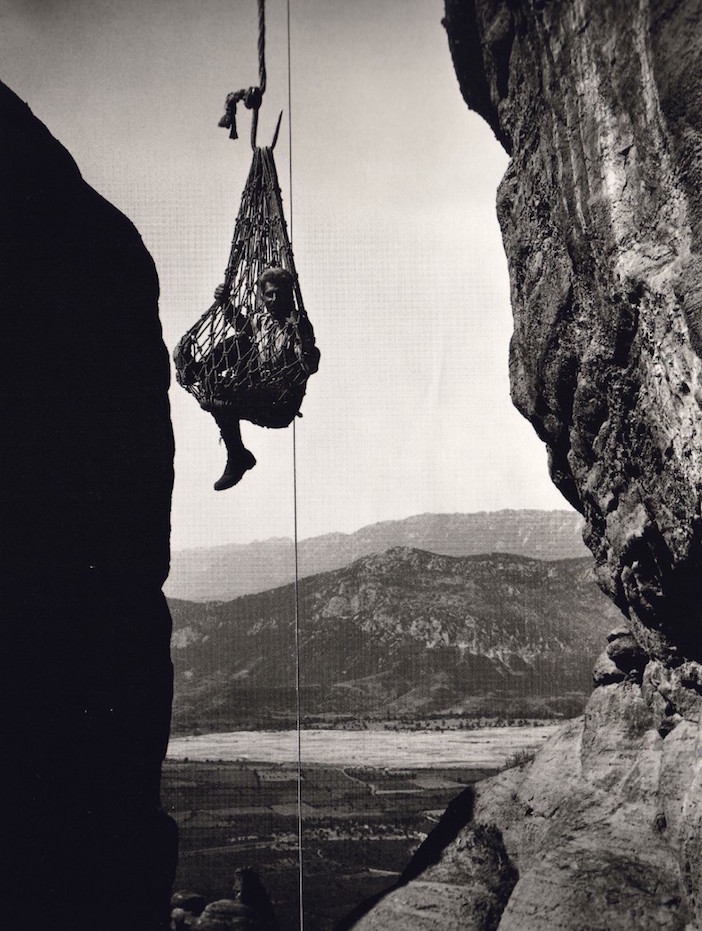 Photographer Fred Boissonnas being hoisted up in a basket to a monastery at Meteora in 1908.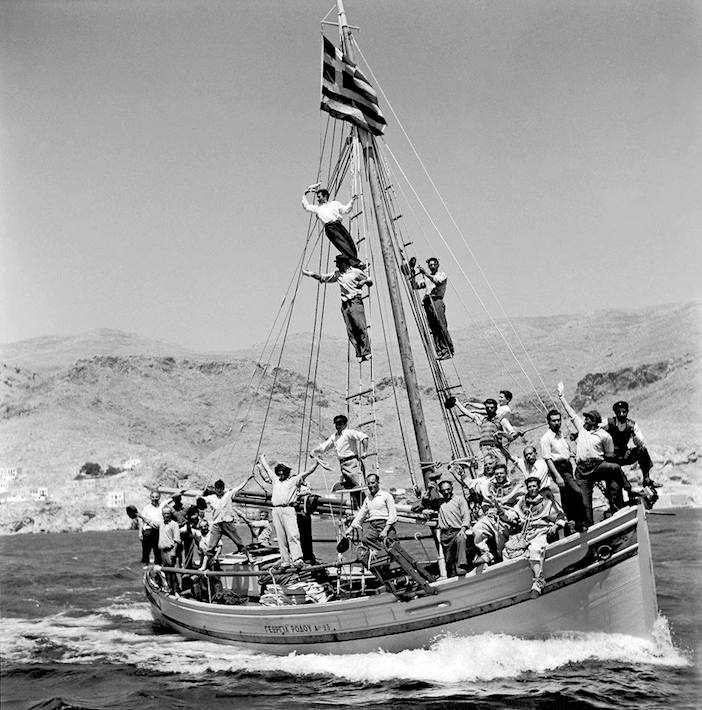 Sponge divers on Kalymnos island circa 1950s. (Benaki Museum collection).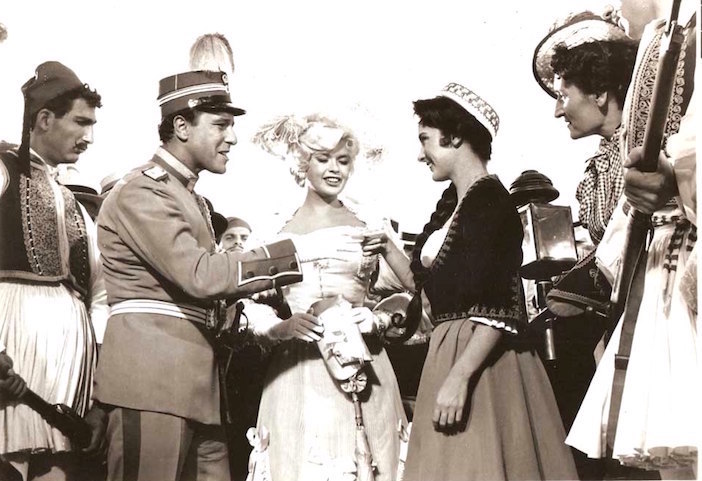 A scene from the 1962 romantic comedy "It Happened in Athens" starring American blond bombshell Jayne Mansfield.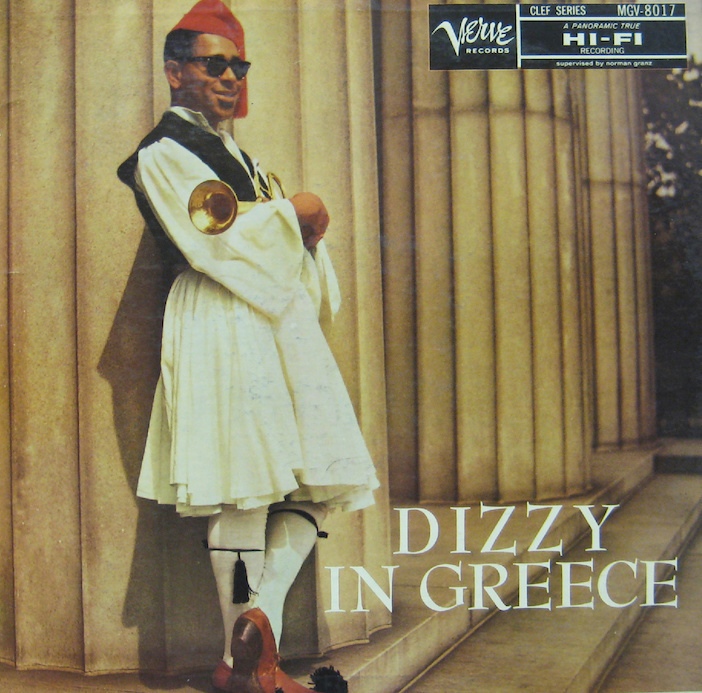 The greatest Jazz trumpeter of the 20th century, Dizzy Gillespie, wearing a foustanella for his album cover "Dizzy in Greece."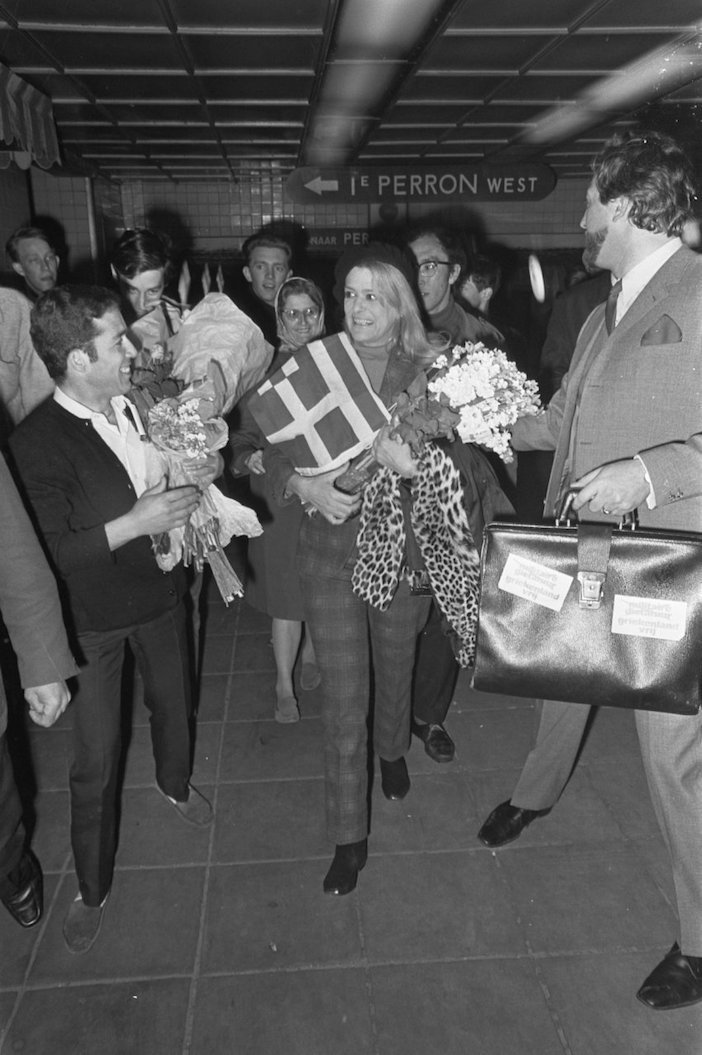 Melina Mercouri arrives in Amsterdam, where she raised awareness against the military dictatorship in her native Greece.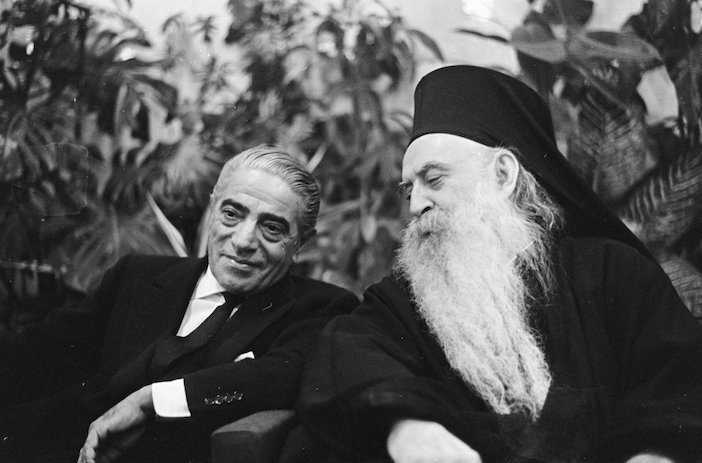 Ecumenical Patriarch Athenagoras and Aristotle Onassis… What could they be saying?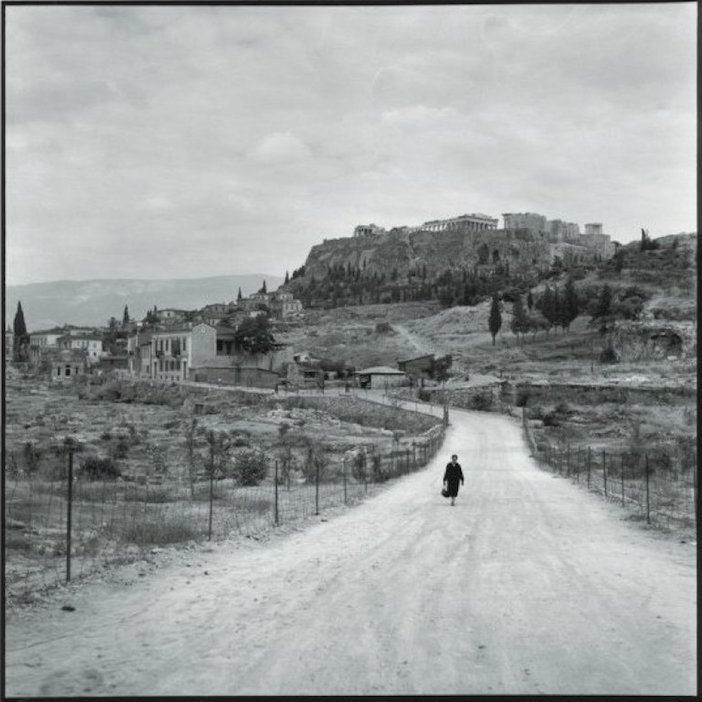 Athens in the 1950s by Robert McCabe, one of the best travel photographers in the world.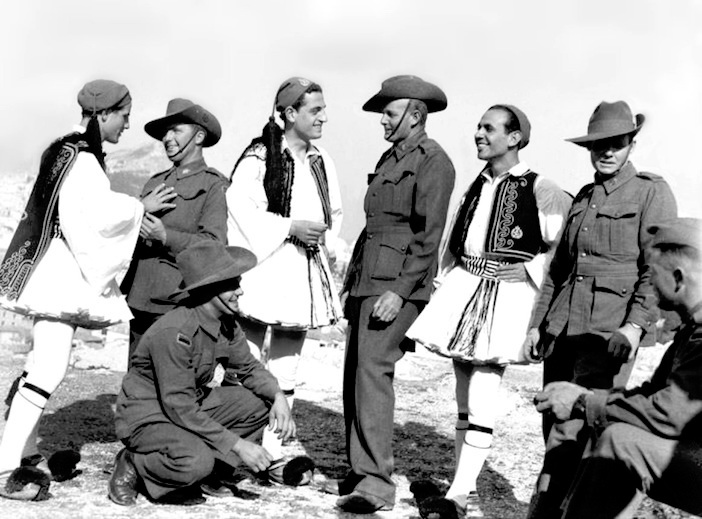 Australian Army soldiers of the 2/2nd Battalion pose with Allied Greek Evzones (elite light infantry and mountain units of the Greek Army) prior to the 1940 Italian invasion of Greece.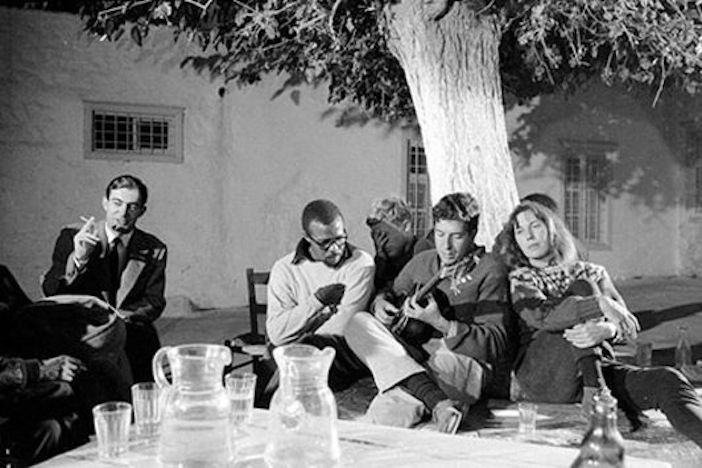 Charmian Clift (right) and writer Charles W. Heckstall (in glasses) listen as Leonard Cohen plays guitar in Hydra, Greece, in October 1960.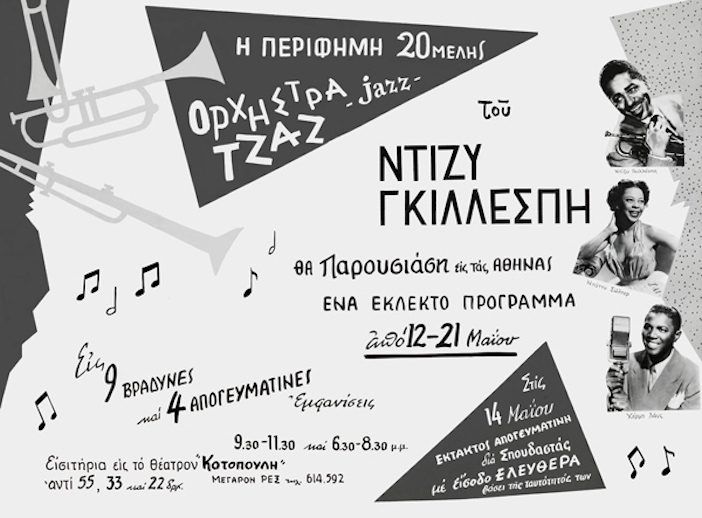 An advertisement for Dizzy Gillespie's shows in Athens… Gotta love the Greek translations for "Jazz" and "Dizzy."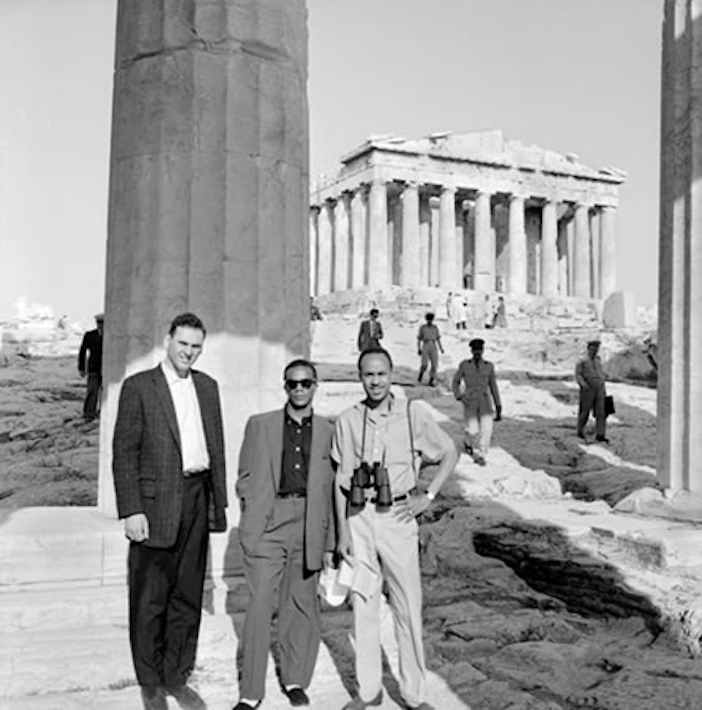 Dizzy Gillespie visits the Parthenon.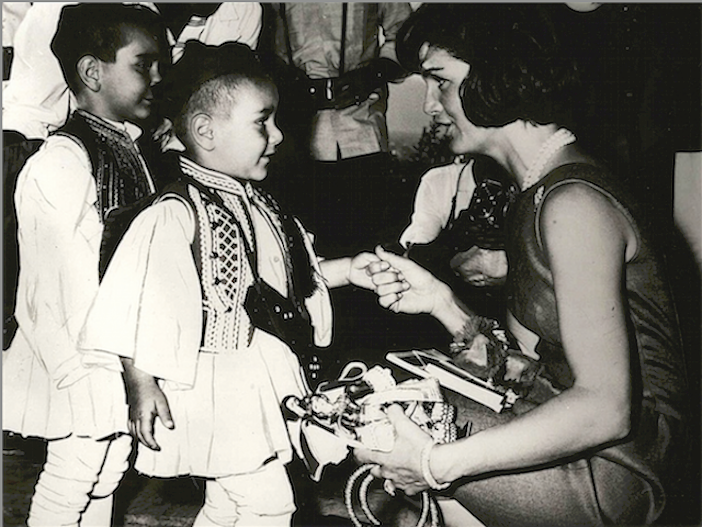 US First Lady Jackie Kennedy is greeted by an Evzone baby at Athens Airport during summer of 1962.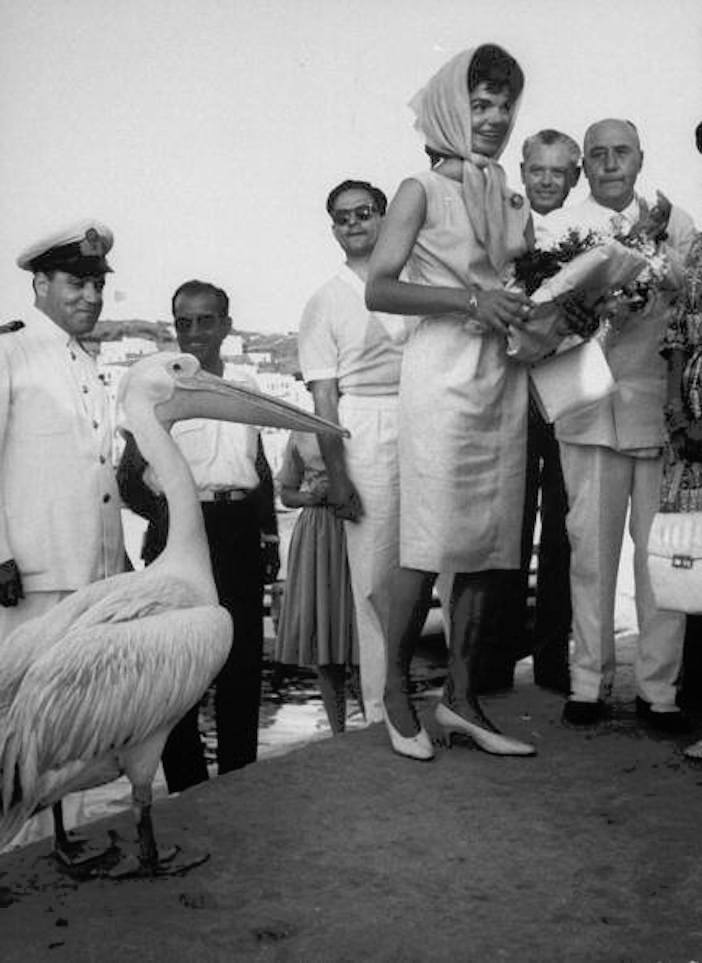 During the same summer 1962 trip, Petros the famous pelican of Mykonos is on hand to greet Kennedy at the island's port.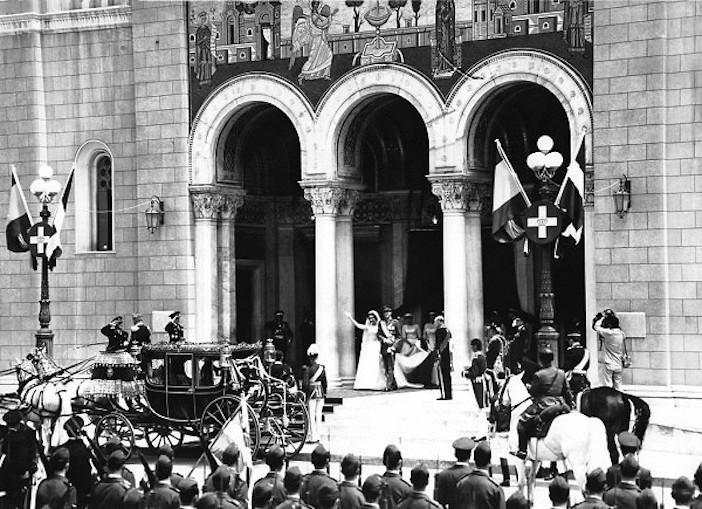 The royal wedding that captivated hundreds of thousands of Greeks — when Princess Sophia of Greece married Juan Carlos of Spain at the Athens Metropolitan Cathedral. May 14, 1962.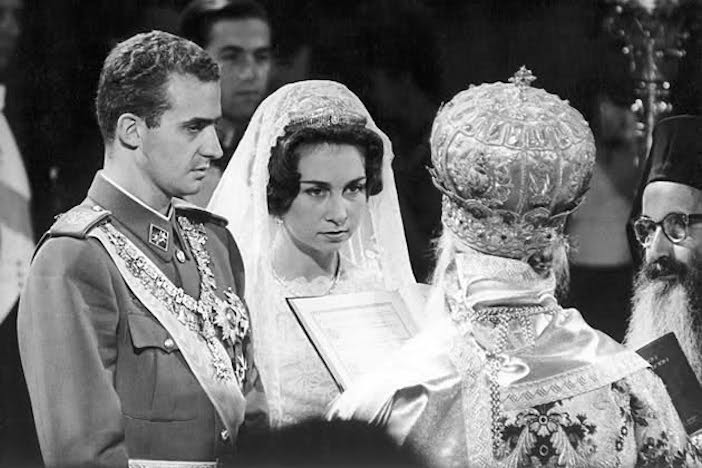 The wedding was officiated by the Archbishop of Greece and more than two dozen other bishops.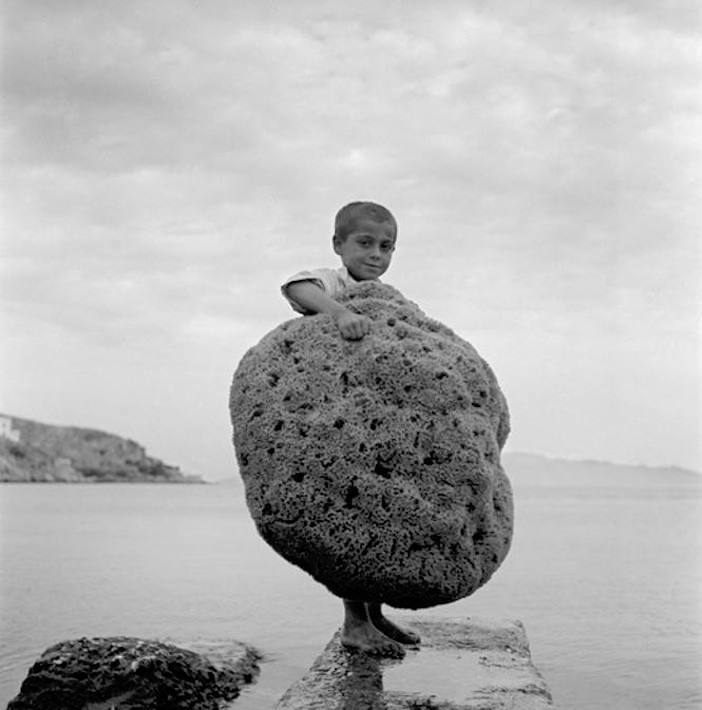 Kalymnos 1950. Sponge diver in training. Photo by Dimitris Harisiadis from the Benaki Museum's collection.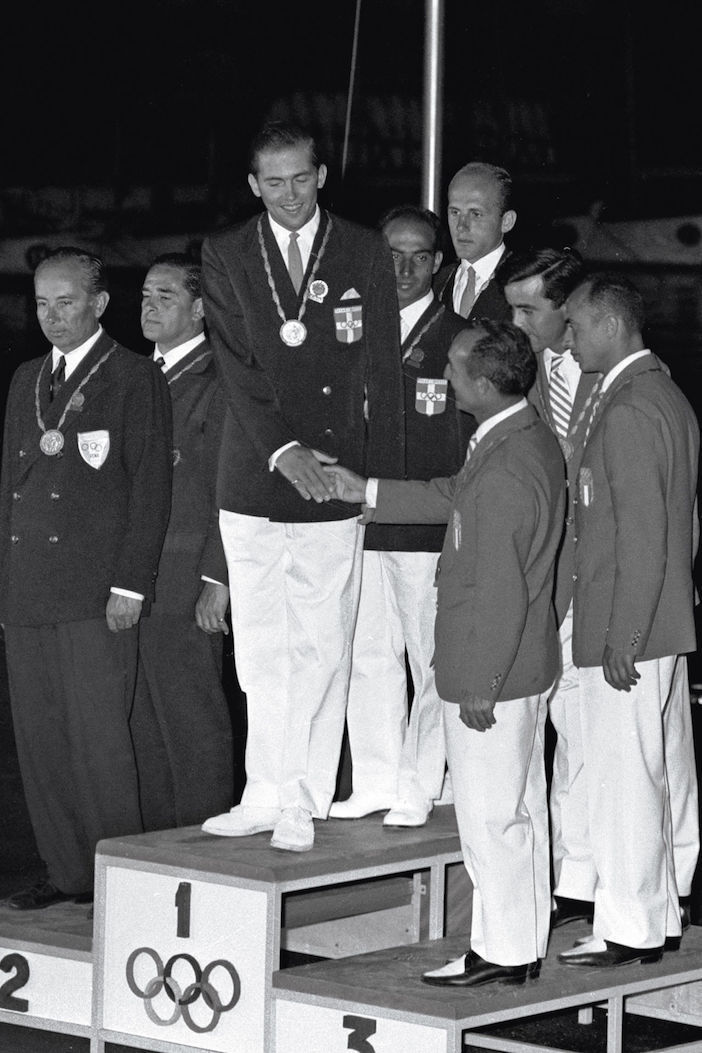 Olympic medalist Prince Constantine of Greece at the Rome 1960 Games where he won a Gold Medal in sailing.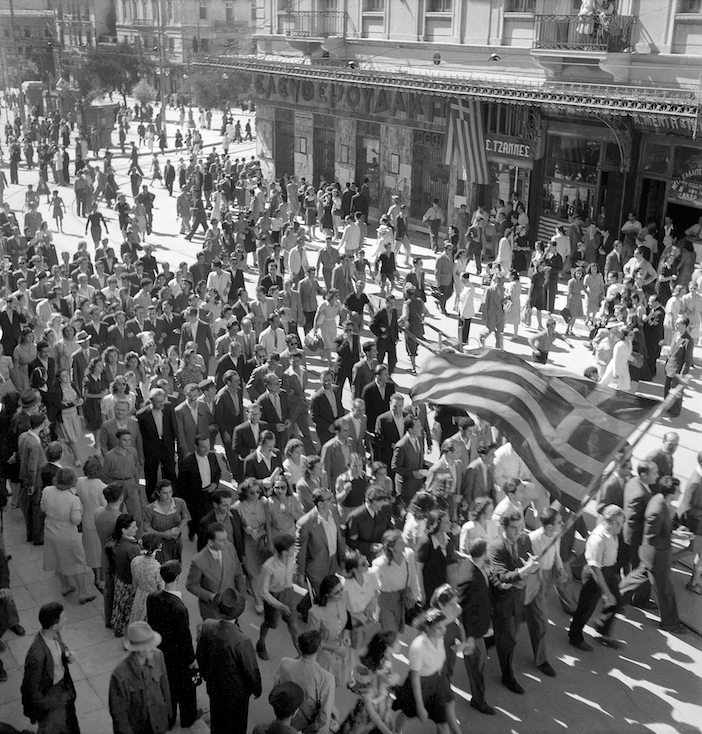 Thousands of Greeks take to the streets to celebrate liberation from the Nazis. October 1944.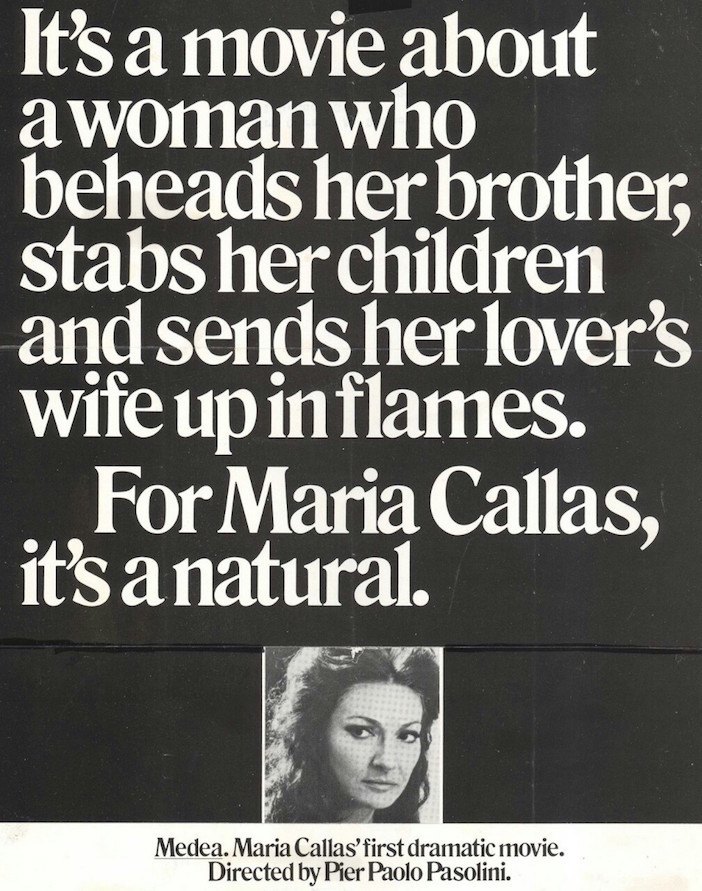 Print magazine advertisement for Maria Callas' film debut in "Medea."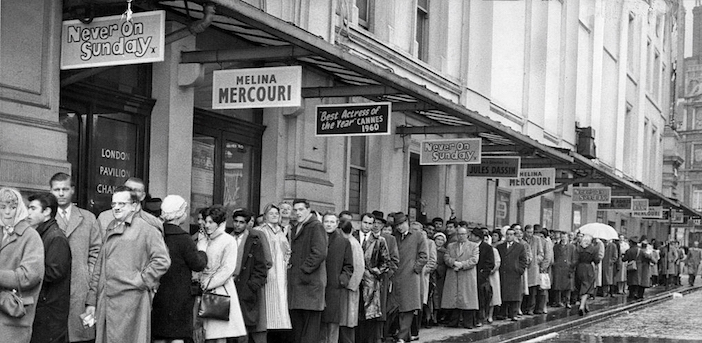 Crowds of people queueing outside the London Pavilion cinema in Leicester Square, London to see the film "Never on Sunday" starring Melina Mercouri.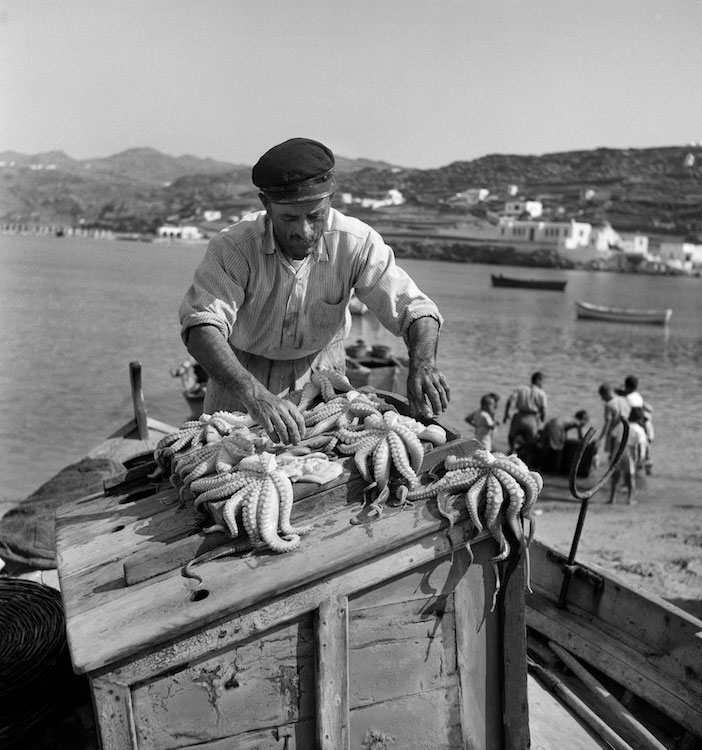 Mykonos 1965 from the Benaki Museum's collection.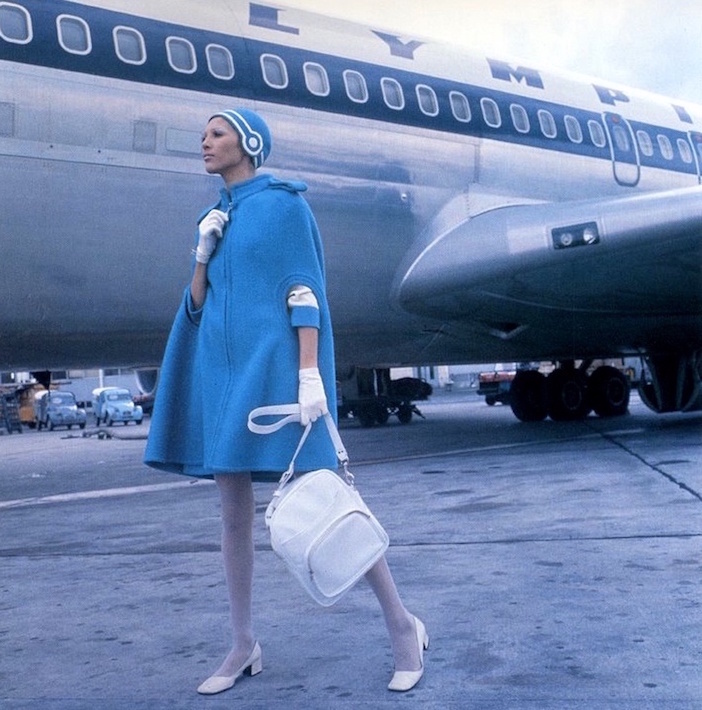 1969 Olympic Airways flight attendant with fashion by Pierre Cardin.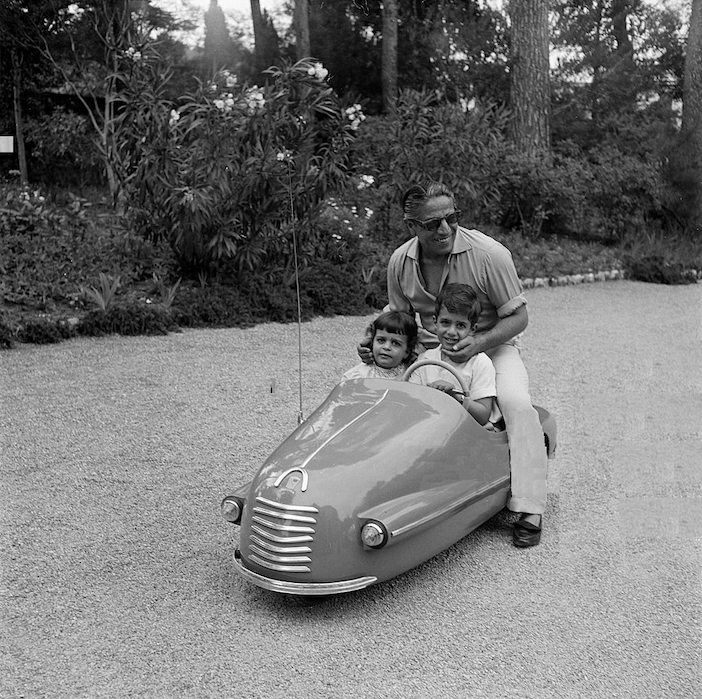 A moment with his children — Aristotle Onassis the father.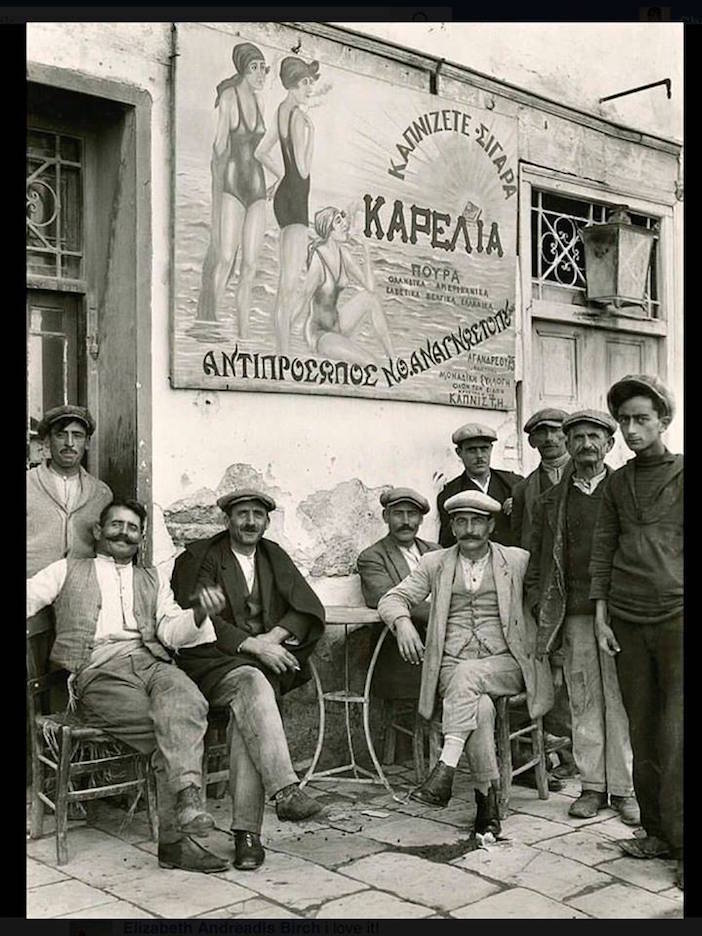 Patra circa 1930s. Life in the coffee shop.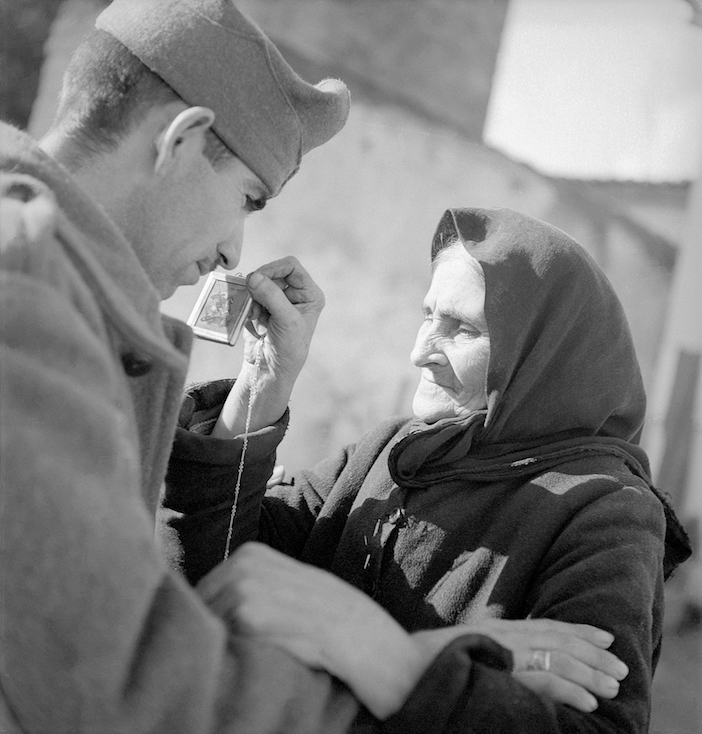 Photo by Voula Papaioannou. Athens, 1940. Mother sending her son off to war (Benaki Museum collection)
---
Is The Pappas Post worth $5 a month for all of the content you read? On any given month, we publish dozens of articles that educate, inform, entertain, inspire and enrich thousands who read The Pappas Post. I'm asking those who frequent the site to chip in and help keep the quality of our content high — and free. Click here and start your monthly or annual support today. If you choose to pay (a) $5/month or more or (b) $50/year or more then you will be able to browse our site completely ad-free!

Click here if you would like to subscribe to The Pappas Post Weekly News Update