An outdoor exhibition by Spanish artist Antoni Miró is causing a stir in the city of Valencia, with some parents saying the erotic artworks should not be visible to children or anywhere in public.
But Miró is unfazed by the controversy and insists that contemporary society needs to chill out.
"The sculptures are inspired by drawings of popular Greek ceramics. These were not hidden but rather used in people's everyday lives 2,600 years ago. In some ways, they were more advanced than we are now," Miró told the Spanish newspaper El Pais.
The sculptures, which are made from Corten steel, are part of an exhibition set to open on September 25 that line the waterfront of a massive building that will house various art exhibitions, cultural programs and other art projects.
Miró's erotic work is causing a stir amongst parents that live in the area.
In an article published in the local daily Las Provincias, a group of parents protested against the sculptures' installation in a public space where they could be seen by children.
The artist, however, argues that "children too young to understand them are not interested. And those who are old enough are going to see it here or somewhere else because they are interested, no matter how hard anyone tries to stop them."
See some of Miró's sculptures: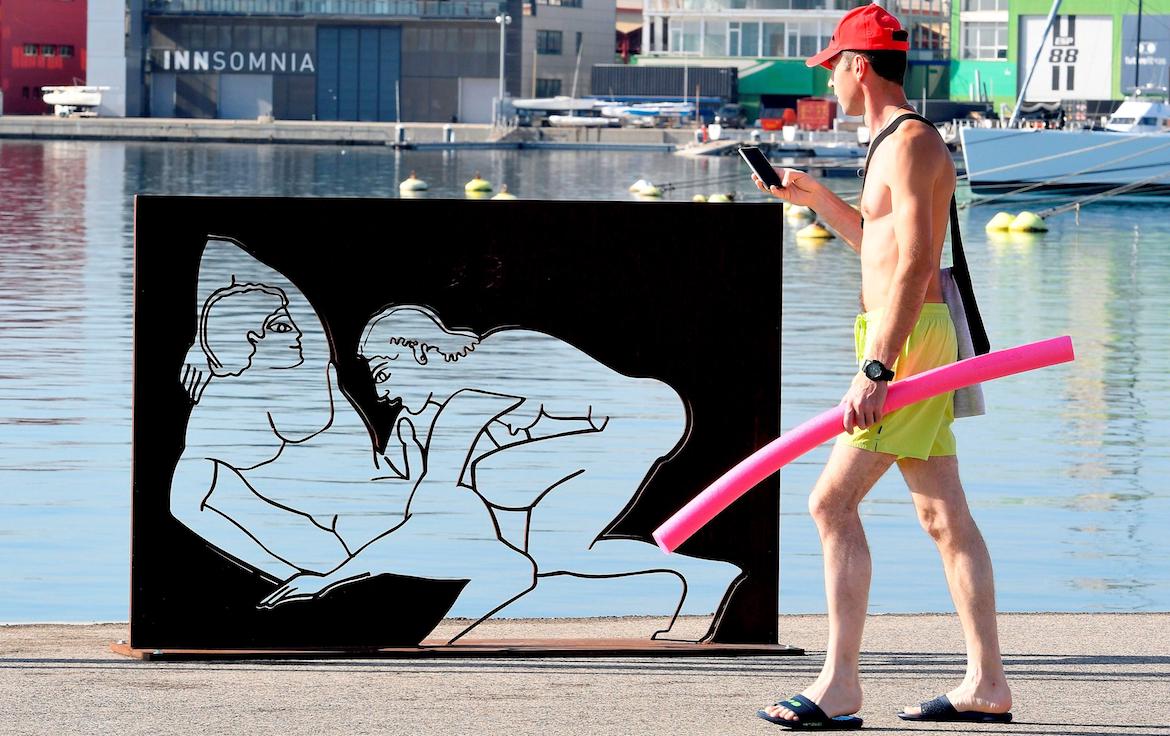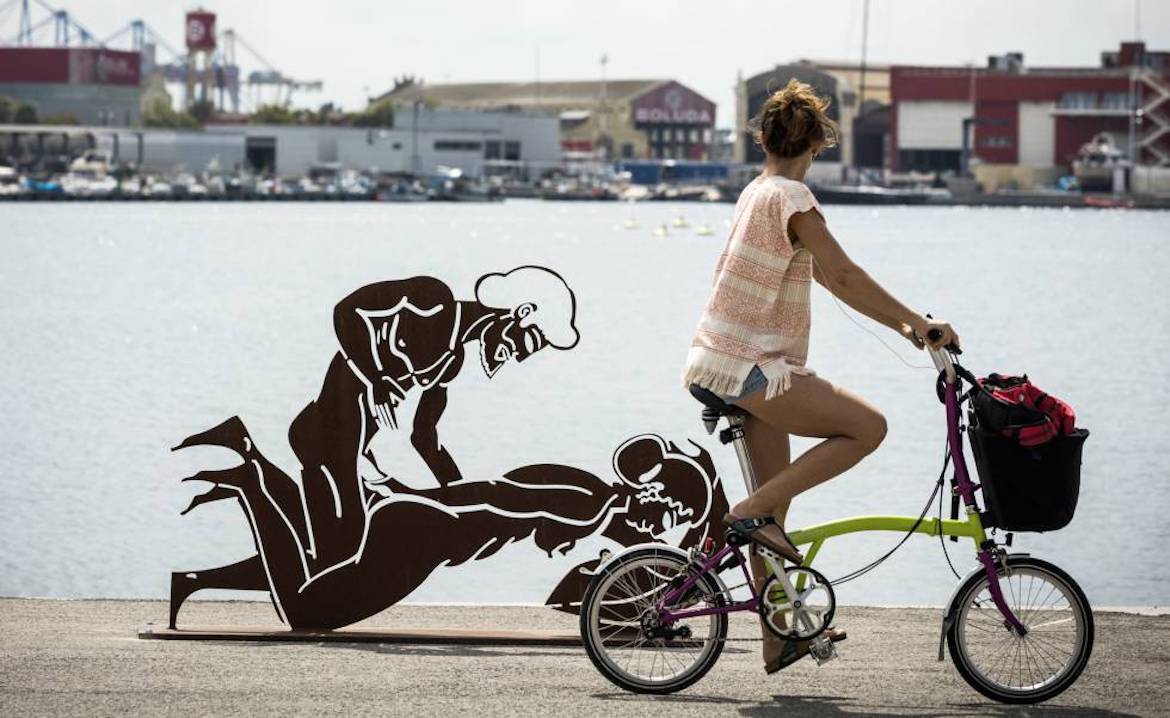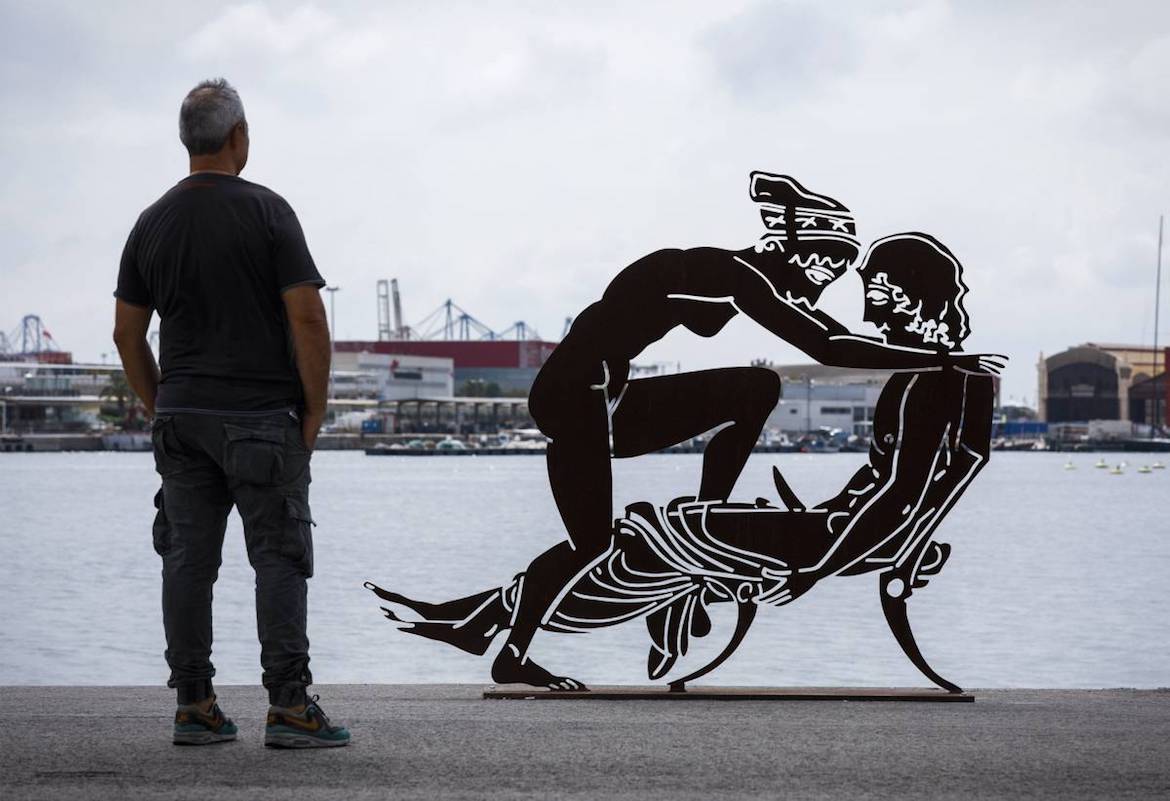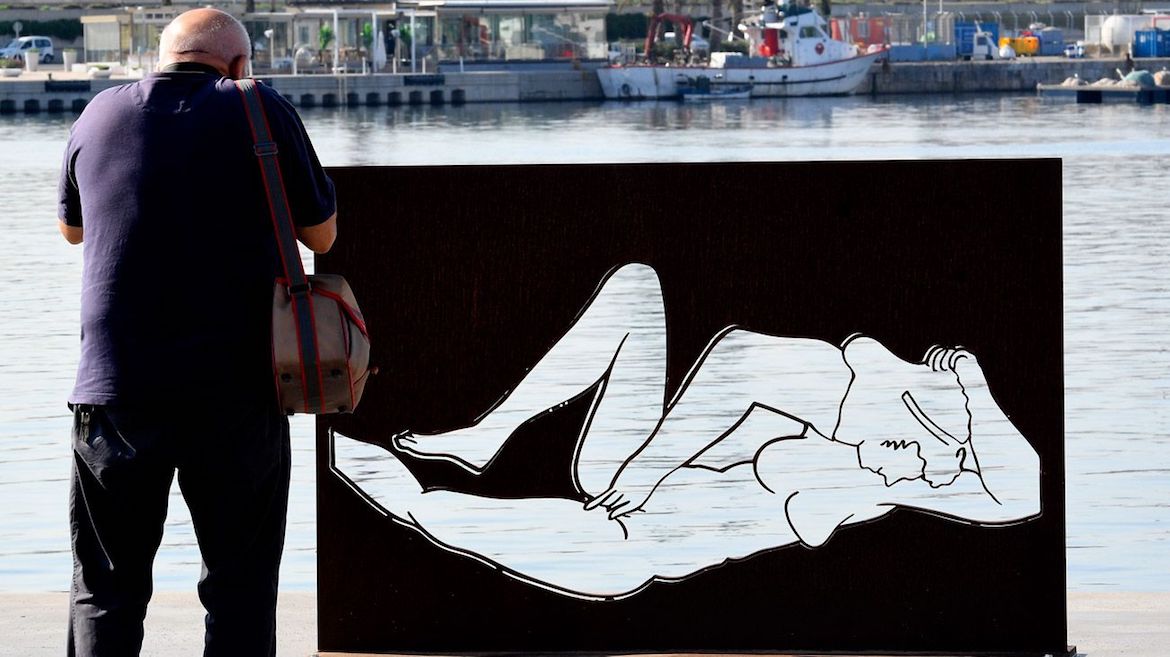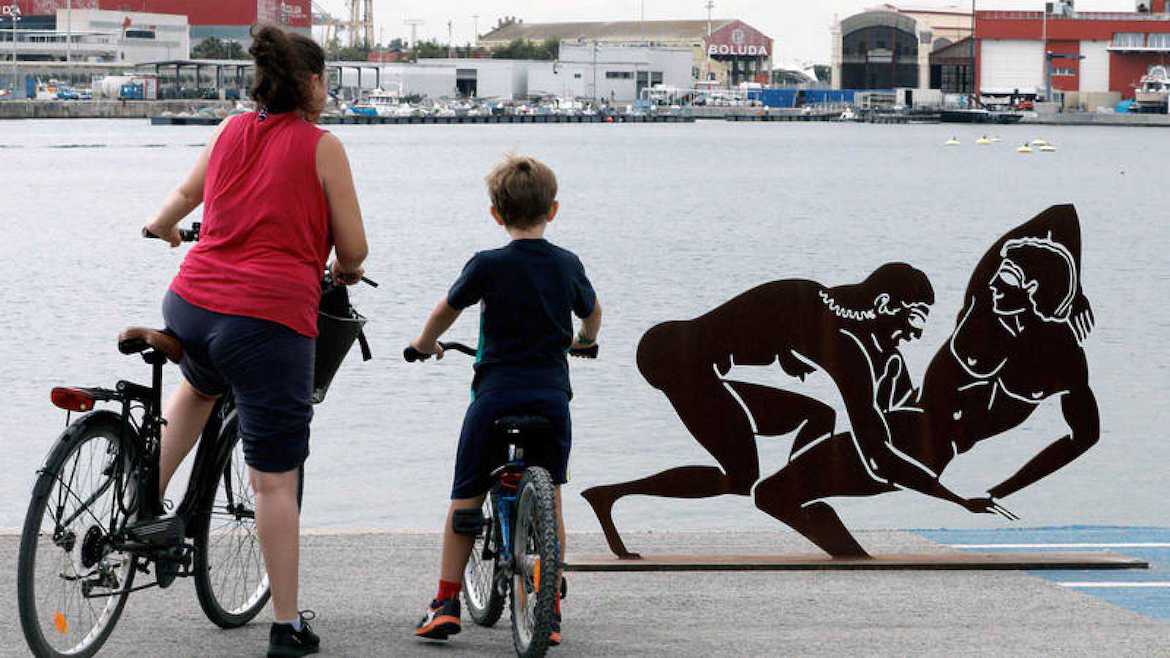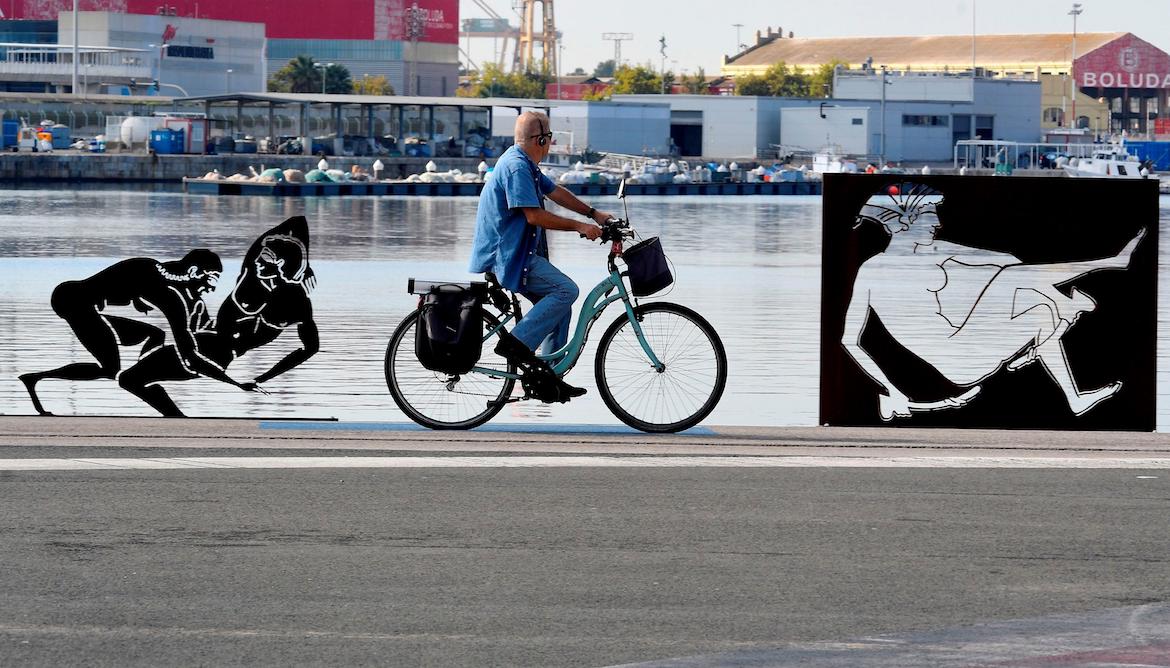 *****
Since you're here… I have a small favor to ask.
More and more people than ever before are reading The Pappas Post and despite increasing costs to maintain the site and provide you with the quality content that you deserve, I will never "force" you to pay for our website or add a paywall. I believe in the democracy of the internet and want to keep this site and its enriching content free for everyone. But at the same time I'm asking those who frequent the site to chip in and help keep it both high quality— and free. We've implemented a "free-will" annual subscription for those who want to support our efforts. I guess it's fair to call it a philotimo subscription… because you don't have to do it but it's really the right thing to do if you love the site and the content we publish. So if you like The Pappas Post and want to help, please consider becoming a "philotimo subscriber". Click here to subscribe. If you'd rather make a one time donation, we will gladly accept any amount, with appreciation. Click here to donate any amount.