Giannis Antetokounmpo, his brother and teammate Thanasis and the rest of the Milwaukee Bucks squad visited with President Joe Biden at the White House on Monday to celebrate their 2021 NBA Finals victory.
The Bucks, led by 2021 Finals MVP Giannis, posed for photos with President Biden, who held a team jersey with his last name and the number 45 to symbolize his presidency.
The visit marks the first time since 2016 that an NBA champion team has visited the White House.
"It was an unbelievable experience," Antetokounmpo said in a video posted by the NBA on Twitter, adding that he exchanged gifts with President Biden and discussed his championship experience.
"Surprisingly, Mr. President knew everything about us, so it was funny," Antetokounmpo said. "You can never take this moment for granted."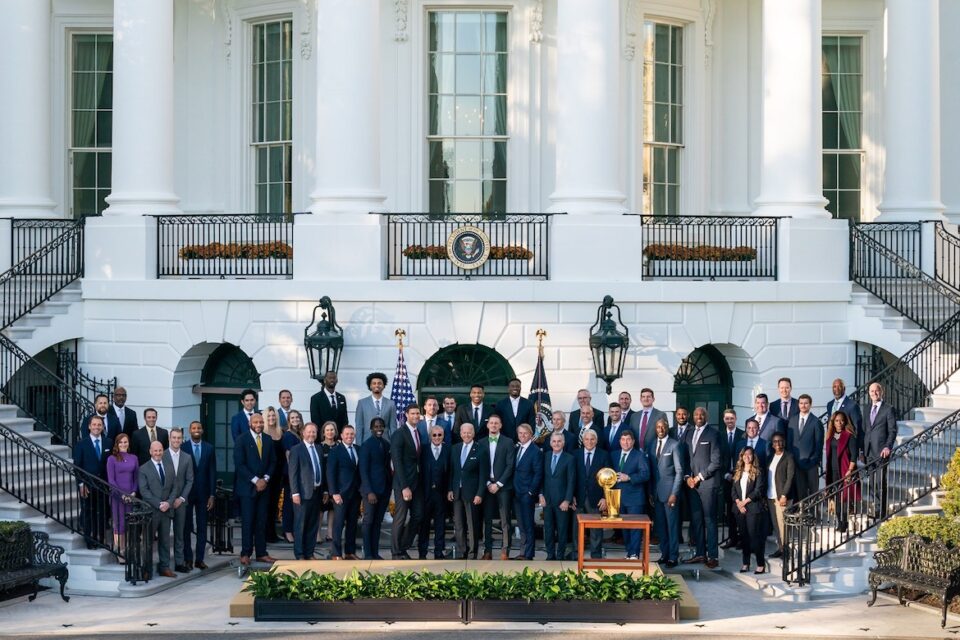 President Biden shared a video on Twitter of the Antetokounmpo brothers visiting him inside the Oval Office. The two athletes presented Biden with size 17.5 basketball sneakers, to which he jokingly responded, "That's all? I don't think they'll fit me. I don't think they're big enough."
"This is an unbelievable honor," Antetokounmpo told Biden. "For us, coming from Greece, Sepolia, Greece — from a little neighborhood — just being in the White House with you today is unbelievable."
Major league sports celebrations at the White House have become an American tradition over the decades. The events are typically lighthearted and intended for the president to celebrate champion teams, pose for photos and receive an honorary jersey.
The Cleveland Cavaliers were the last NBA team to visit the White House in November 2016 just days after Donald Trump won the election and Barack Obama was still in office.
---
Is The Pappas Post worth $5 a month for all of the content you read? On any given month, we publish dozens of articles that educate, inform, entertain, inspire and enrich thousands who read The Pappas Post. I'm asking those who frequent the site to chip in and help keep the quality of our content high — and free. Click here and start your monthly or annual support today. If you choose to pay (a) $5/month or more or (b) $50/year or more then you will be able to browse our site completely ad-free!

Click here if you would like to subscribe to The Pappas Post Weekly News Update