Milwaukee Bucks basketball player Giannis Antetokounmpo is celebrating his birthday today and we're sharing five reasons why we love him.
His stats, baskets and agility have many already comparing him to the greatest NBA players that ever played. But here are a few reasons why we love him… off the NBA court.
Athenian to His Core
Giannis was born in a rough neighborhood of Athens called Sepolia and spent much of youth hawking watches and other trinkets to customers at cafes. When he wasn't doing that, he was in his neighborhood's basketball courts with other inner-city Athenian kids shooting hoops. Giannis never forgot his roots and despite his superstardom, he still returns to play a few games with the neighborhood kids in Sepolia.
And the neighborhood didn't forget. In 2017 Nike got together with Greek the street artist Same84 to create an appropriate tribute to the hometown boy by painting a mural of Antetokounmpo on the very basketball court he grew up playing on.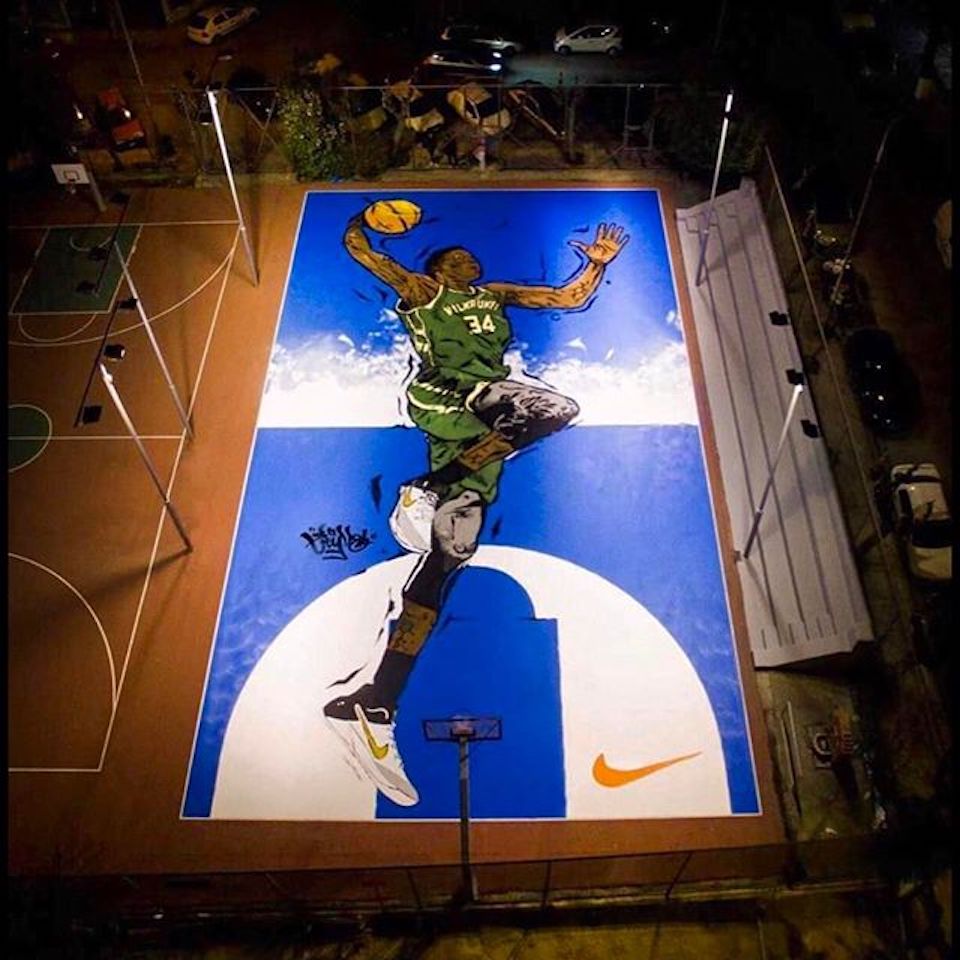 He Gives a S#$%…
Giannis gives. He cares about the world around him and in particular, to numerous causes in his native Greece. This past November, he donated not one — but two — signed basketball jerseys to the Reaching for the Stars fundraiser in Toronto that raised over $100,000 for SOS Children's Villages in Greece. Here he is (below) with the event's founder, Voula McLaughlin.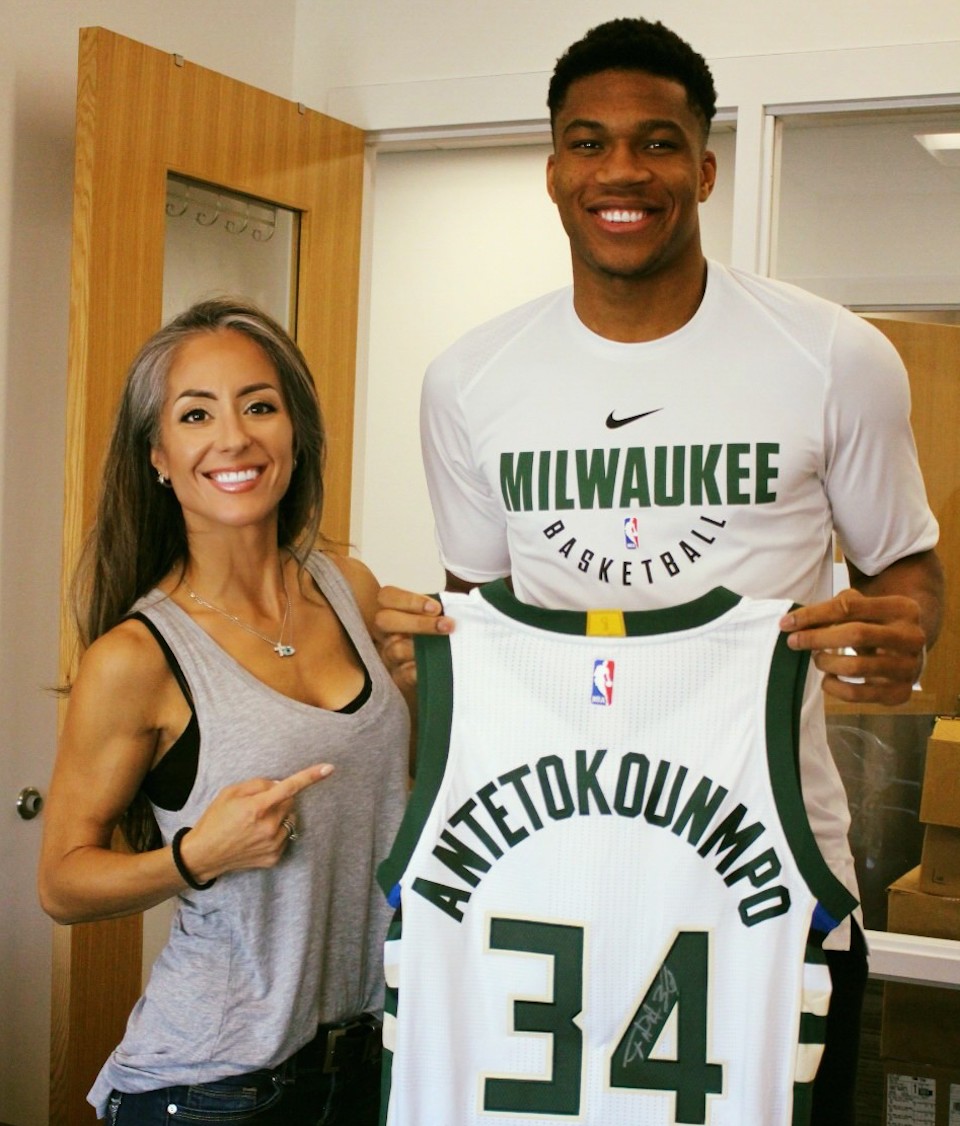 He Doesn't Give a S#$%…
Team photo day… and Giannis got ventouzes (cupping). Now here's someone who really don't care what he looks like for his official team portrait.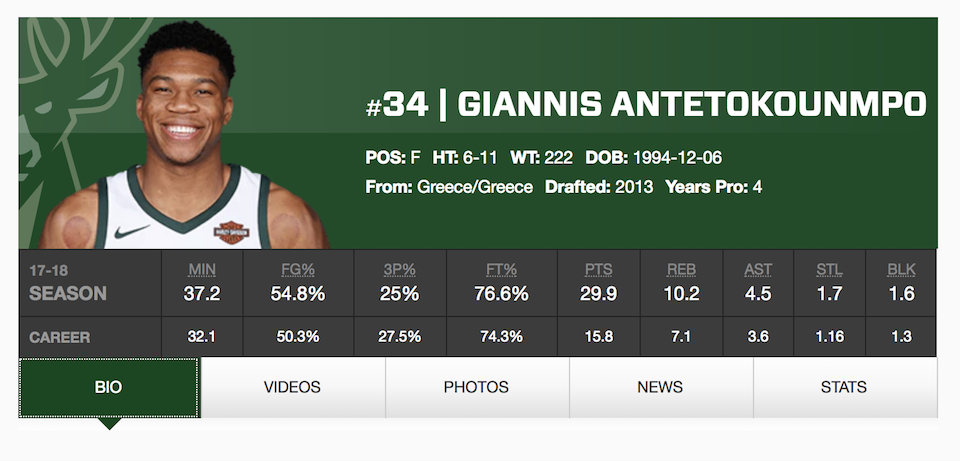 Here's another photo from official team photo day: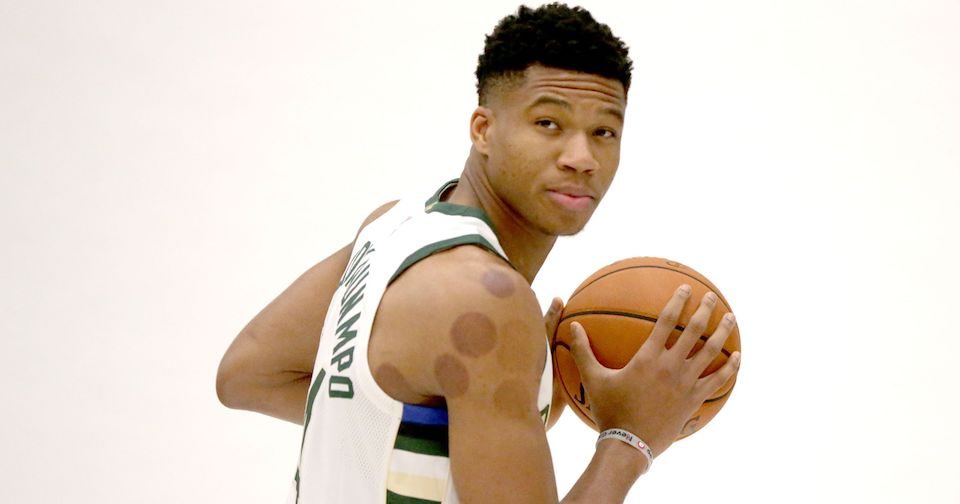 Greek to His Core
Giannis Antetokounmpo's "Greekness" often brings out the very best in people, with thousands of adoring fans showing up in basketball arenas across the continent wherever the Milwaukee Bucks play. But it also brings out the worst in people as was the case with the head of the Golden Dawn political party who once referred to him as a chimpanzee. Giannis' has never addressed the racist attacks against him and always maintains his dignity — always proudly waving the Greek flag and even defending it at any opportunity he gets.
He Respects His Country's Flag
In New York City when the Bucks were in town in January 2017, Giannis refused to defile a fan's Greek flag with his autograph.
---
Is The Pappas Post worth $5 a month for all of the content you read? On any given month, we publish dozens of articles that educate, inform, entertain, inspire and enrich thousands who read The Pappas Post. I'm asking those who frequent the site to chip in and help keep the quality of our content high — and free. Click here and start your monthly or annual support today. If you choose to pay (a) $5/month or more or (b) $50/year or more then you will be able to browse our site completely ad-free!

Click here if you would like to subscribe to The Pappas Post Weekly News Update