More than a century later, the Ludlow Massacre — the watershed moment in American labor relations — and its Greek immigrant hero remain one of the greatest little-known stories in United States' history.
On April 20, 1914, the Colorado National Guard and Colorado Fuel and Iron Company guards executed an attack that would later be known as the Ludlow Massacre.
Stemming from conflict over labor rights, the massacre began after guards descended on a tent colony of 1,200 striking coal miners and their families in Ludlow, Colorado. After surrounding the area the men had used machine guns to fire into the colony.
In the end, approximately 21 people — including miners' wives and children — died.
Among the dead was the coal miners' strike leader, an immigrant named Louis Tikas from the Greek island of Crete.
Prior to the April massacre, Tikas had spent months organizing his fellow immigrant workers, most of whom did not speak English. Their conditions had been inhumane and their American corporate bosses exploited them rampantly.
After months of mistreatment and neglect, Tikas and his strikers protested their horrid conditions. Their protest prompted violent retaliation, ultimately leading to the massacre.
The Ludlow Massacre and Tikas' heroism in the face of injustice led to the creation of new federal government commissions. These commissions established many of the labor laws in place in the U.S. today.
Tikas' story is also told in the award-winning documentary "Palikari: Louis Tikas and the Ludlow Massacre," which was released to commemorate the massacre's 100th anniversary.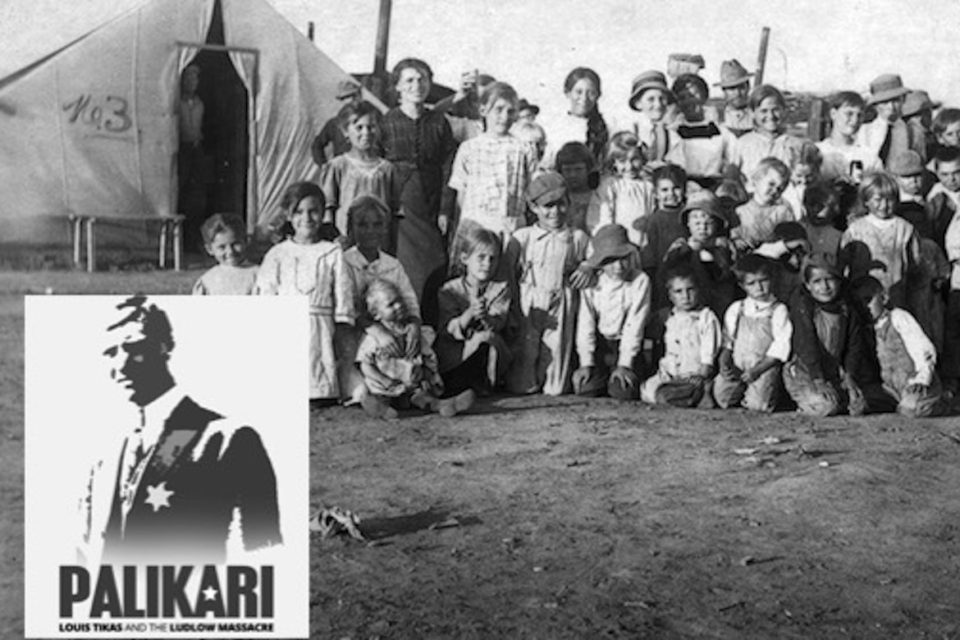 ---
Is The Pappas Post worth $5 a month for all of the content you read? On any given month, we publish dozens of articles that educate, inform, entertain, inspire and enrich thousands who read The Pappas Post. I'm asking those who frequent the site to chip in and help keep the quality of our content high — and free. Click here and start your monthly or annual support today. If you choose to pay (a) $5/month or more or (b) $50/year or more then you will be able to browse our site completely ad-free!

Click here if you would like to subscribe to The Pappas Post Weekly News Update