Meet Steve– aka Duke. Steve was a tiny 8-week old Boston Terrier Chihuahua mix that was lost on the streets of Chicago and picked up by Animal Care and Control and taken to the city pound– and eventually rescued by PAWS Chicago. They named him Steve because his eyes were blue, like Steve McQueen's.
Yesterday, I signed the official adoption papers at PAWS Chicago, the shelter that rescued him from the pound. After the process of fostering and proper medical treatment that PAWS mandates, it became official. Steve, who I have since renamed Duke, is officially the newest member of my family.
Every year, millions of dogs and cats are lost on American streets or abandoned in shelters. Steve was one of them. I spotted him— or rather, he spotted me— as I walked by rows and rows of cages of animals that were waiting for their owners to find them, for a caring family to adopt them or for another shelter to take them in and save them. Many get sick, or come in sick. Many end up killed because there are too many pets and not enough people to rescue them.
Our paths crossed, thanks to an invitation by PAWS Chicago founder Paula Fasseas to accompany her to the pound to experience what she called "ground zero" of the work that PAWS Chicago does.
PAWS Chicago is a non profit organization founded by Paula and her daughter Alexis that saves nearly 6,000 dogs and cats a year from possible euthanasia by rescuing them and finding them new homes through their adoption program. Every day, a team from PAWS Chicago visits the Chicago pound to rescue dogs and cats that have been given up by their owners or found on the streets. They also operate one of the largest free spay/neuter clinics in the country, performing 18,000 surgeries each year. By spaying or neutering their pets, families stop unwanted litters from being born and ultimately killed in shelters.
The numbers are quite staggering to the average person who doesn't know much about animal welfare. Before PAWS Chicago came into existence, more than 40,000 animals were being killed in Chicago.
Thanks to the aggressive work of PAWS to educate the public about adoption versus buying from pet stores and breeders, as well as their advocacy regarding the sterilization of animals as a standard policy to prevent over-population, the numbers of euthanized animals in Chicago has decreased drastically to less than 13,000 last year.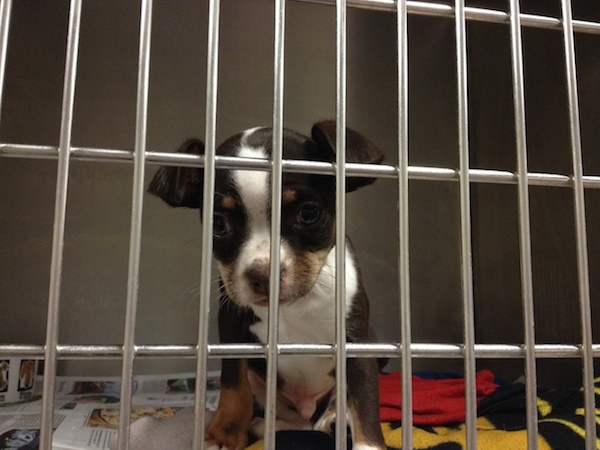 Today, PAWS Chicago— thanks to the dedication of Paula and Alexis, a staff of 150 and an army of volunteers numbering in the thousands— is a national movement, helping to spread their No Kill model to other communities. The movement has attracted the attention of Oprah Winfrey— she even got her dogs at PAWS Chicago's adoption and named a room after her pup Sophie, and some of the most prominent Chicago families like the Fields (of Marshall Field's fame) and others.
What's even more amazing is that this massive movement all started with a little Greek stray dog named Pippen, that the Fasseas family adopted while visiting the Greek island of Crete in 1996 when they were on a family vacation to Paula's ancestral homeland. They brought the spunky terrier home with them to Chicago, which sparked their interest in how animals were cared for in Chicago, setting the ground work to launch PAWS Chicago back in 1997.