With the support of the readers of The Pappas Post— diaspora and native Greeks from throughout the world, 2015 Greek National Champion Polychronis Tzortzakis has arrived in Virginia, where he will compete in the World Cycling Championships this weekend.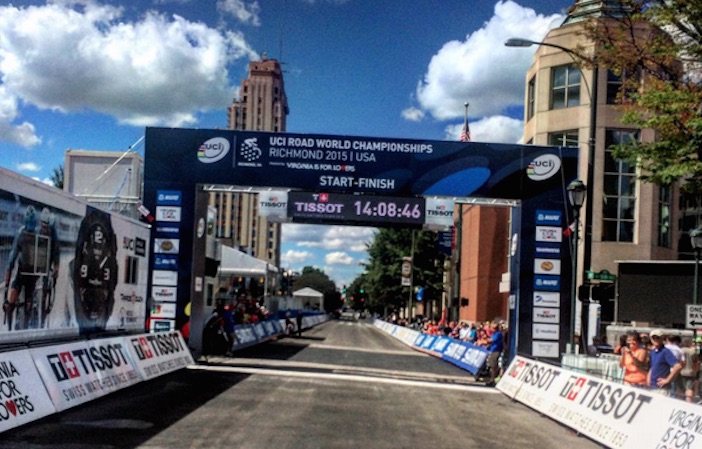 The Pappas Post​ launched the Greek Champions Fund to support Tzortzakis' efforts to compete and simultaneously ensure that even in the midst of an economic crisis and slashed budgets of sporting federations, the Greek flag would be present at international competitions.
The Indiegogo crowdfunding campaign exceeded its goal of $10,000, raising in excess of $12,000, the balance of which will be used for other athletes to be determined by a committee of team leaders.
In addition to The Pappas Post's creation and support of the campaign, two corporate sponsors became supporters, including Georges Enterprises, a Louisiana-based company headed by businessman John Georges which was the lead sponsor; and, Toronto-based Fleet Complete, headed by entrepreneur and amateur biker Tony Lourakis.
Both Lourakis and Georges donated corporate funds to the campaign, also proudly adding their company logos to the official Greek cycling jersey which Tzortzakis is wearing in the World Championships.
The fund remains open and is still accepting donations.