The Greek Softball Federation is on a mission to qualify a team for the 2020 Summer Olympics in Tokyo, Japan.
As part of that mission, Greece's U22 National Softball Team will compete this summer in Slovakia among the world's top talent at the Women's European Championship — a 17-team tournament running from July 22 – July 28 (see schedule below).
Although the Olympic-qualifying games do not technically take place until next year, head coach Tony Foti said this year's competition is still crucial to prepare his players for the international stage.
"The events this year are meant to give athletes international exposure and to evaluate how they do in international play," Foti told The Pappas Post via phone interview. "We have to give the younger ones some exposure at the international level because it's a whole different level."
In addition to this month's upcoming championship, the squad will compete against the best once again in September, when they travel to the Netherlands for the Super Six Tournament featuring Europe's top six teams.
Greek Softball Federation President Kostis Liarommatis said that he is very excited to see his home country playing among top talent.
"It's a huge honor for Greece to participate in the top six countries in softball and baseball. I'm very proud about that," he said. "It's a huge honor to be there, because it's not open. We earned it to be there."
However, while the team continues to set the bar high, Foti said they have encountered many difficulties due to one glaring obstacle: lack of money
"Our challenge is that we have no funding. For the last two years the players have fundraised and covered expenses out of their own pockets," he said. "The athletes are not getting any assistance."
He added that players have even had to pay for their own flights overseas, an issue that has kept some fully-qualified athletes from being able to participate due to financial need.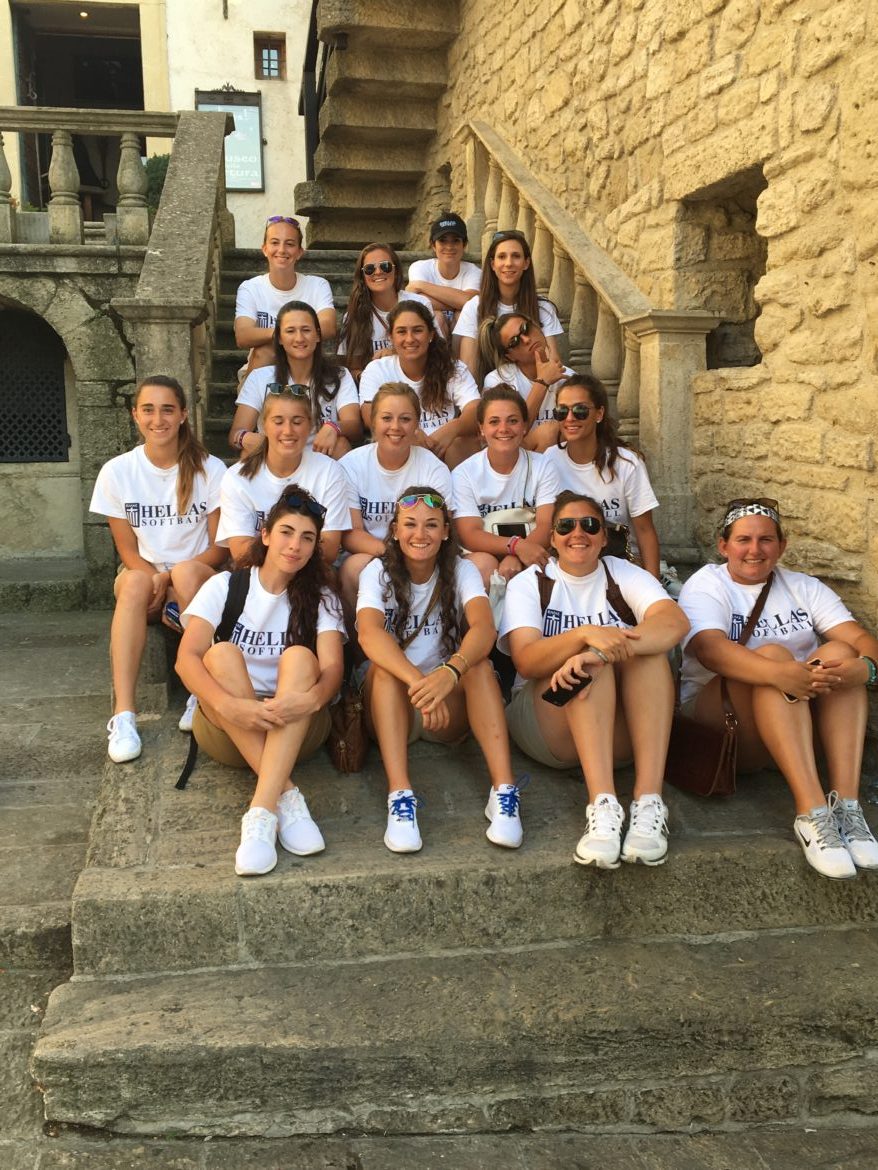 Liarommatis said that because softball is not very popular in Greece, it is immensely challenging — if not impossible — to fundraise there, forcing the team to seek support mainly from donors in the United States (donation link below), where most of the players are from.
"The government doesn't finance us. They don't give any support at all. Everything that has been done is private by me," Liarommatis told the Pappas Post via phone interview. "We have gotten donations in the past two years from the USA, but it is not enough."
The Athens native has been president for five years, and he said the federation still lacks formal recognition from the Greek government due to not having enough clubs.
When Liarommatis took the position, softball in Greece was all but non-existent with merely six clubs, but now he said this has almost grown to 20, which is the number needed to form an official federation.
"I'm trying to collect all the needed documents to have my federation back," he said. "The problem is that the International Olympic Committee cannot send me money [if we are not recognized]."
Liarommatis added that, even with recognition, the committee still cannot offer enough money (about $59,000 per year) to meet a national team's budget, a budget which Foti estimated typically floats between $150,000-$200,000.
On top of financial issues, Foti said his team has faced another major dilemma.
Since most of the athletes (20 of 24) are born in the U.S., they have had to endure what he describes as an increasingly "bureaucratic" process of obtaining Greek citizenship.
"In Greece they're making it harder and harder," he said. "We have [Greek-American] kids whose two parents were born in Greece and they won't give them citizenship."
Liarommatis echoed the coach's sentiment, saying he thinks that most of the Greek consulates in the U.S. are "very, very strict" and that they ask "very difficult" questions.
He explained that situations become especially challenging for Greek-American players with older heritage, as they sometimes struggle to find paperwork or other tangible proof of their Greek origins.
Foti also gave a pair of examples showing how tough the process has become.
In the first case, he said one of his players has spent three years trying to obtain her citizenship.
The other instance that Foti mentioned happened last year, when the Greek government sent one player a rejection letter stating she was denied for being born "in sin" and out of wedlock.
"We need to find someone who works in a consulate or the government office," he said. "Someone who can advocate for us and help us with this endeavor."
Foti has been with the Greek national team for just two years so far, but the head coach has decades of prior coaching experience with the Canadian national team as well as American college teams.
Having been involved with softball since the age of five, the Canada-native spoke highly of his current group's abilities.
"The players are great. They're great young women and they work real hard," Foti said. "Most of them are established college players or up-and-coming high school kids."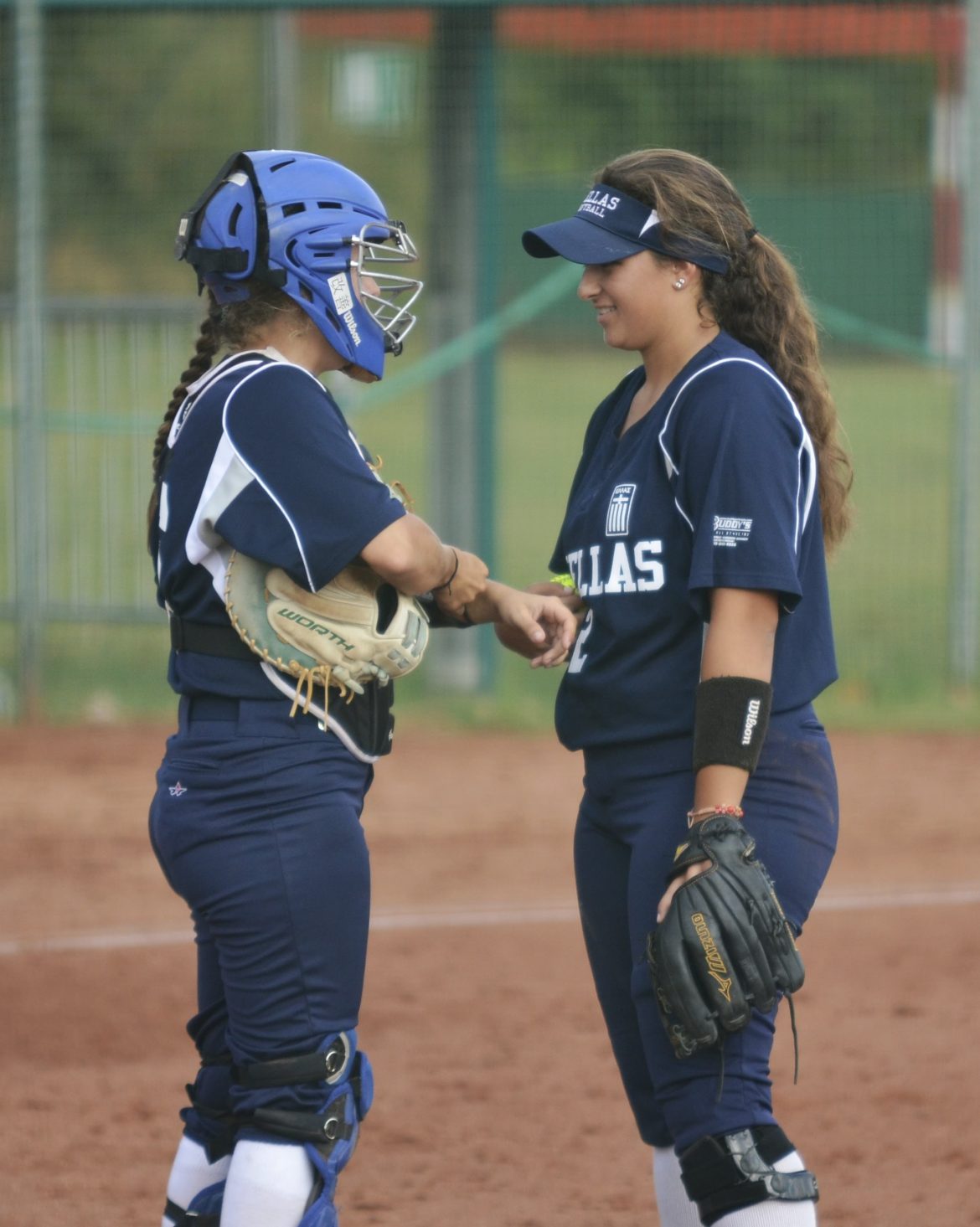 Liarommatis also said he is very content — both with the team's ability and with their character.
"I'm very proud because I found a lot of the right people to help me, and I also found good players with huge talent with a very good Greek spirit and mentality," he said. "They like to play for their grandfathers' home country."
He said he particularly enjoys watching the players sing the Greek national anthem, adding that he "can't wait" for them to play in the next tournament.
The team has two prior experiences in international competition — the first in the 2016 Women's World Championships in Surrey, British Columbia, and the second in the 2017 European Women's Championship in Bollate, Italy.
Foti said that next year's European championships will feature almost 30 teams hoping to qualify for the 2020 Summer Olympics, meaning Greece will need to finish in the top eight to make the final cut.
For now, the team prepares for the European Championships, where they face host team Slovakia in their opening match — Monday, July 23 at 1 p.m. local time / 7 a.m. EST.
Live streaming will be available (more information to come).
Donate to the Greek Women's National Softball Team
European Championships 2018 schedule
More information: Greeksoftball.gr
---
Is The Pappas Post worth $5 a month for all of the content you read? On any given month, we publish dozens of articles that educate, inform, entertain, inspire and enrich thousands who read The Pappas Post. I'm asking those who frequent the site to chip in and help keep the quality of our content high — and free. Click here and start your monthly or annual support today. If you choose to pay (a) $5/month or more or (b) $50/year or more then you will be able to browse our site completely ad-free!

Click here if you would like to subscribe to The Pappas Post Weekly News Update