When it comes to Greek salad, the possibilities are virtually limitless.
Have a look at some of these cool ideas that can transform your traditional bowl of Greek freshness into something fun and cool for your family and guests at your next gathering.
Of course, we adhere to the "no lettuce allowed" rule in Greek salads, maintaining that the core ingredients are tomatoes, cucumbers, onions, olives and feta cheese.
Some variations of the salad include peppers, capers, a sprinkle of oregano, salt and pepper; regardless, it must also be topped with good, old fashioned Greek extra virgin olive oil (Buy it here) and some vinegar to taste.
Traditional Greek salad is best enjoyed in the summer time — when all of the ingredients are fresh and flavorful.
Eleven Cool Ways to Style Your Greek Salad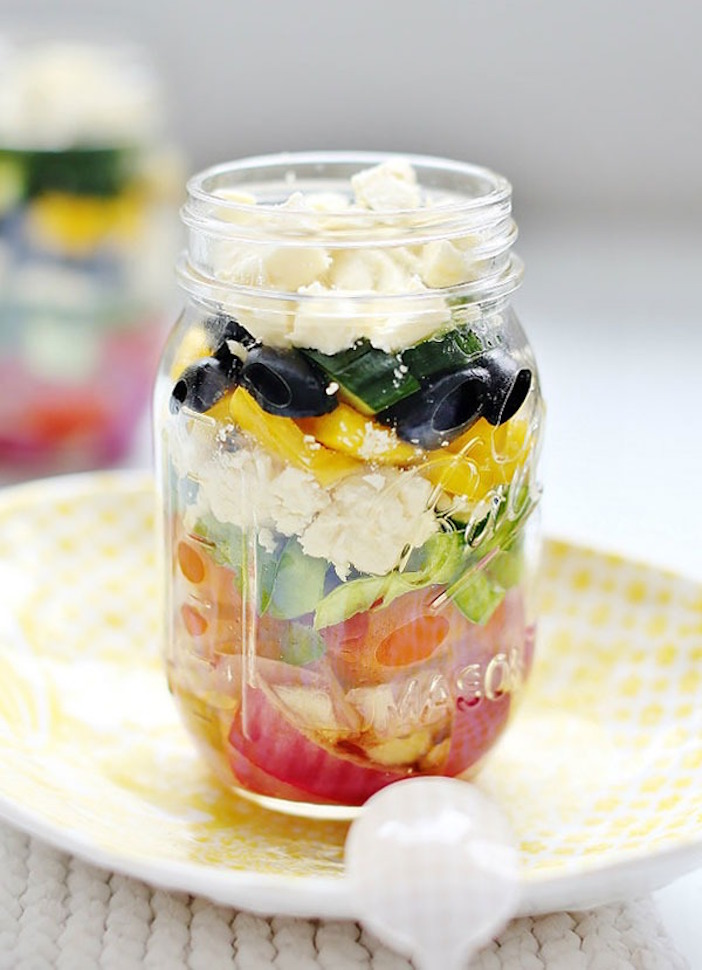 Greek salad in a mason jar.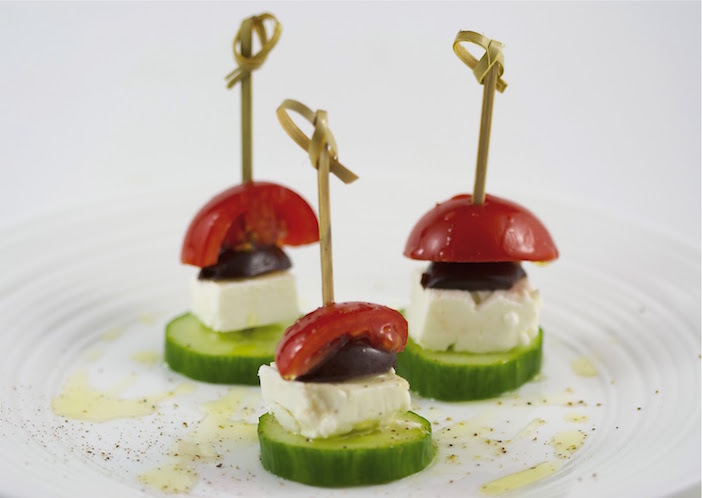 These would be even better with Greek flag toothpicks.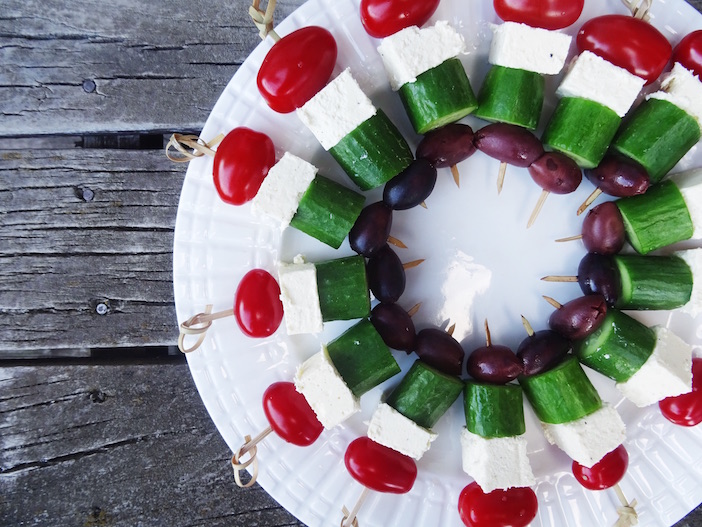 Another presentation of the souvlaki salad.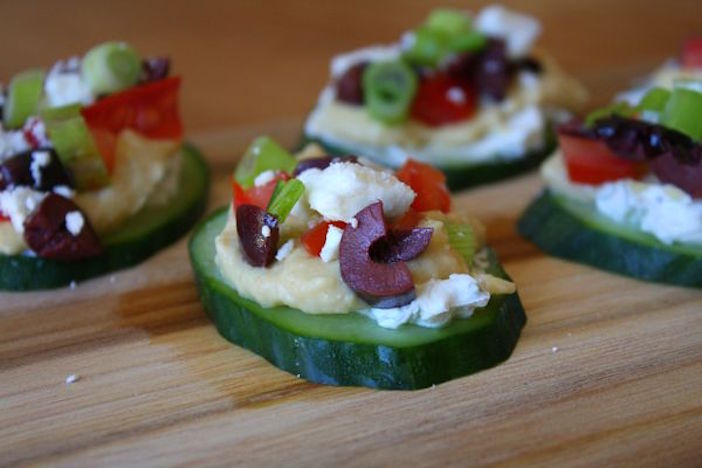 This cucumber tapenade variation uses yogurt to keep the toppings intact.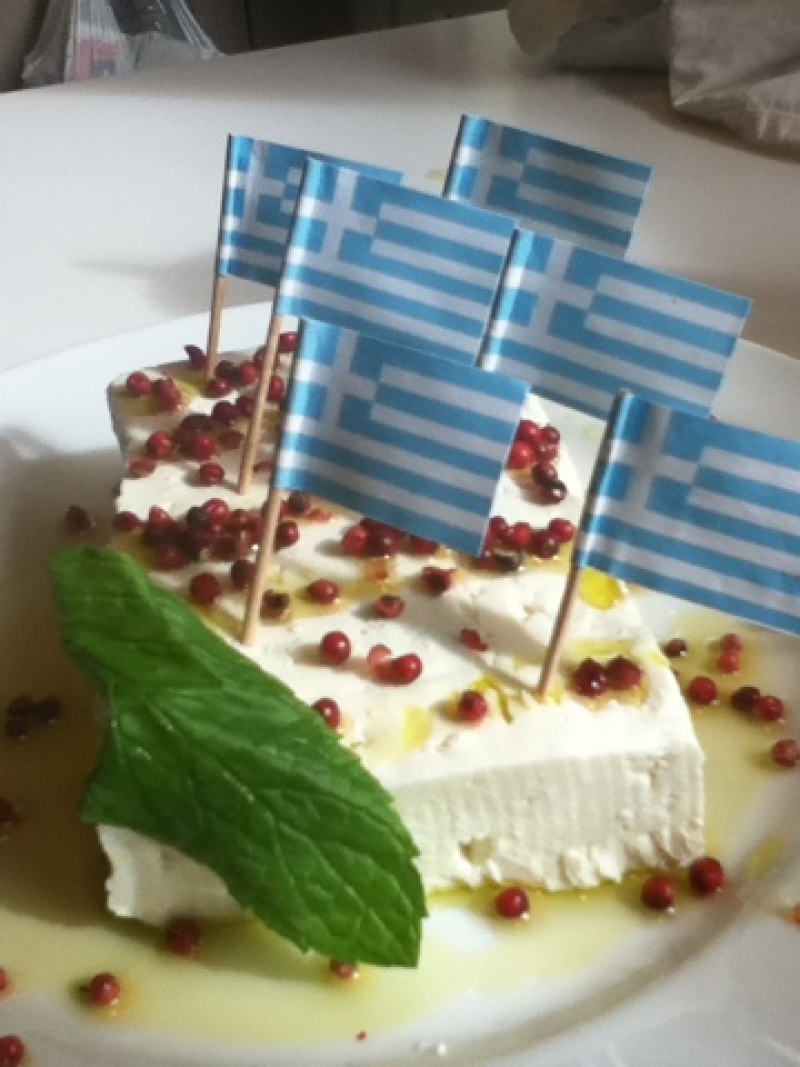 Add a Greek flag for some fun.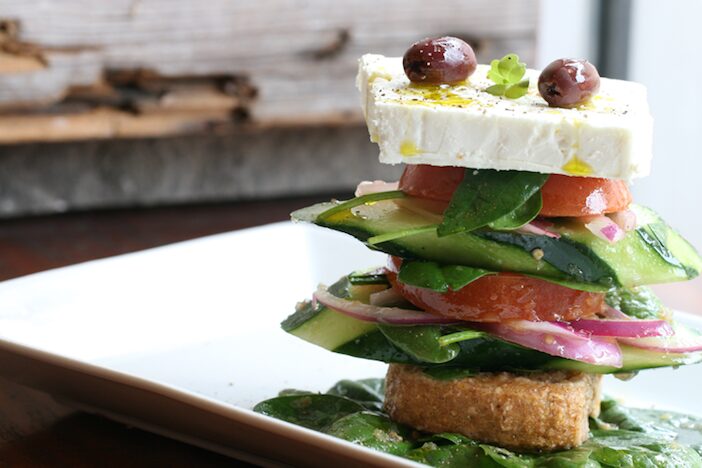 Death Avenue Restaurant in New York City offers the salad in layers.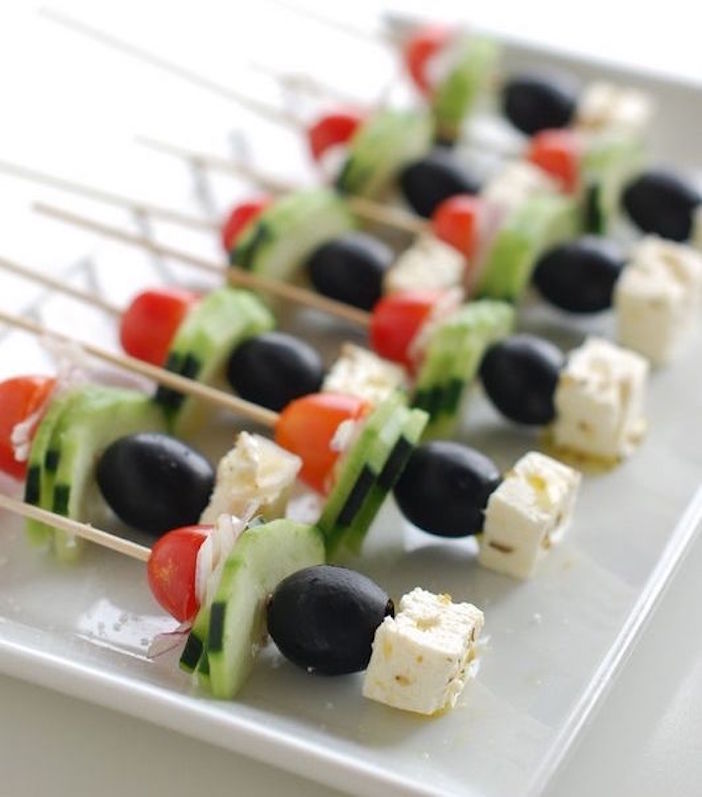 Nothing wrong with a souvlaki salad.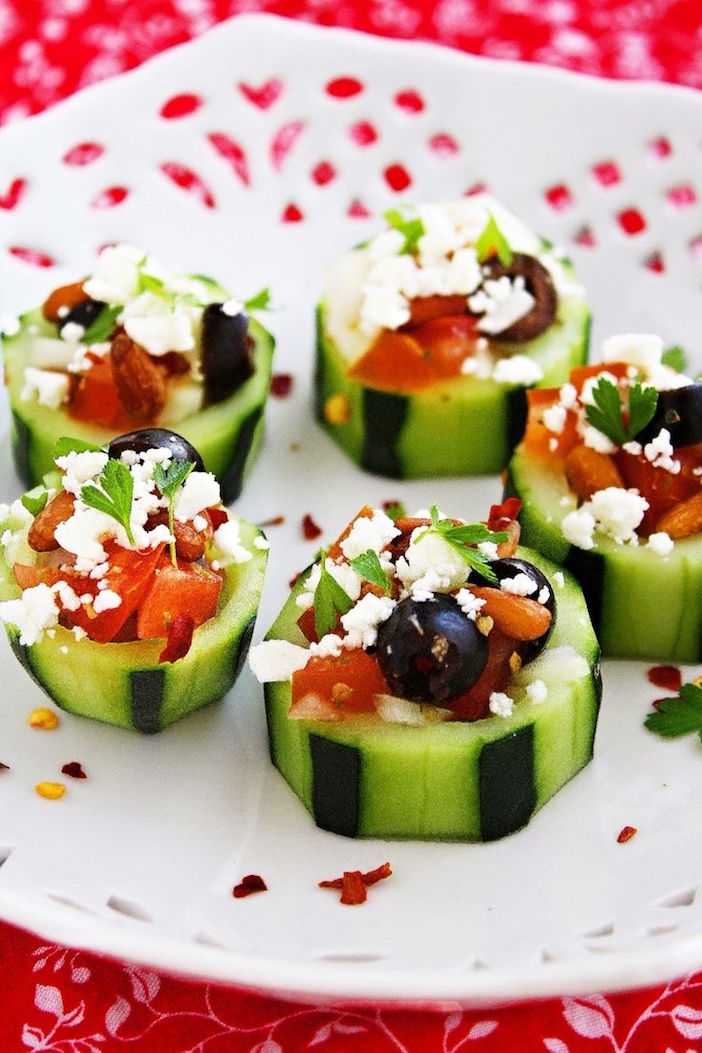 Hollowed out cucumber rings filled with the remainder of the items.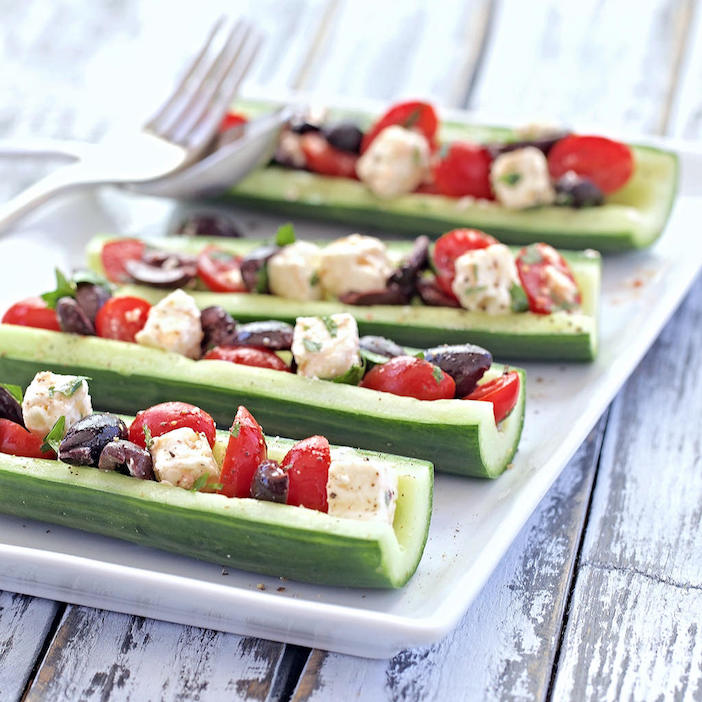 Emptying the cucumber and transforming your salad into a boat is a fitting for any Greek table.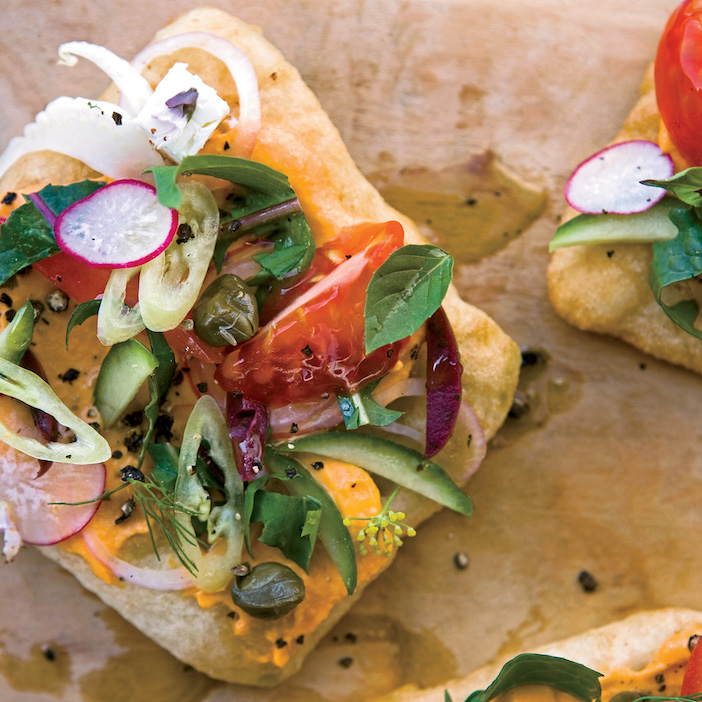 Chef Michael Psilakis adds various ingredients on top of fresh pita and bread.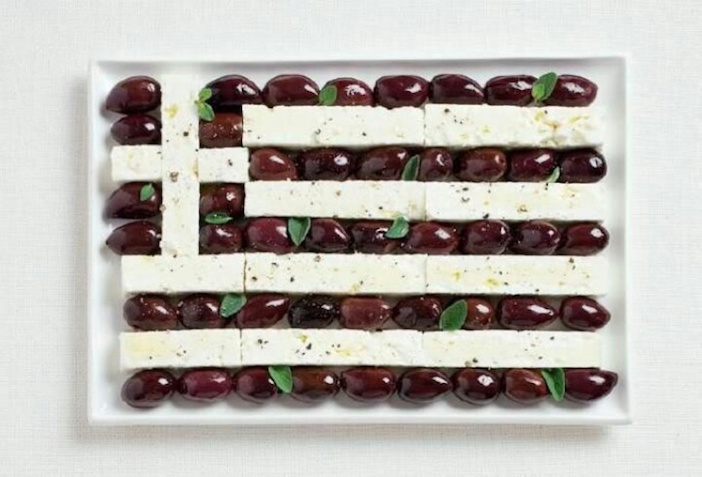 Okay, this isn't a complete salad, but it still deserved to be added to this list!
---
Is The Pappas Post worth $5 a month for all of the content you read? On any given month, we publish dozens of articles that educate, inform, entertain, inspire and enrich thousands who read The Pappas Post. I'm asking those who frequent the site to chip in and help keep the quality of our content high — and free. Click here and start your monthly or annual support today. If you choose to pay (a) $5/month or more or (b) $50/year or more then you will be able to browse our site completely ad-free!

Click here if you would like to subscribe to The Pappas Post Weekly News Update