I just can't get enough of this place.
Even though I have a home in central Athens, it was late July and a work weekend in Athens called for a better location. A more productive and inspiring location. So I booked a bungalow at the Astir Palace and headed down to Vouliagmeni for the weekend.
I had a lot of writing to do so I needed a quiet place— with good wifi— and with good inspiration.
I also needed a place that would accommodate Duke, my trusted travel companion who's come with me all the way from New York City.
The place is magical— from the moment you turn left from Vouliagmenis Avenue onto Posidonos Avenue and down the coastal road— all the way until you turn onto the famed "lemos" (or neck) and enter the front gates of the Astir.
I've already chronicled what there is to do in Vouliagmeni in a series called "72 Perfect Hours" and I was excited to relive it all again— this time not as a journalist reporting on the topic, but as a guest.
Modern amenities are combined with a touch of yesteryear's glamour at the Astir— throughout the property there are vintage luxury automobiles displayed as part of an exhibition, including autos that could be straight out of a 1960s James Bond flick.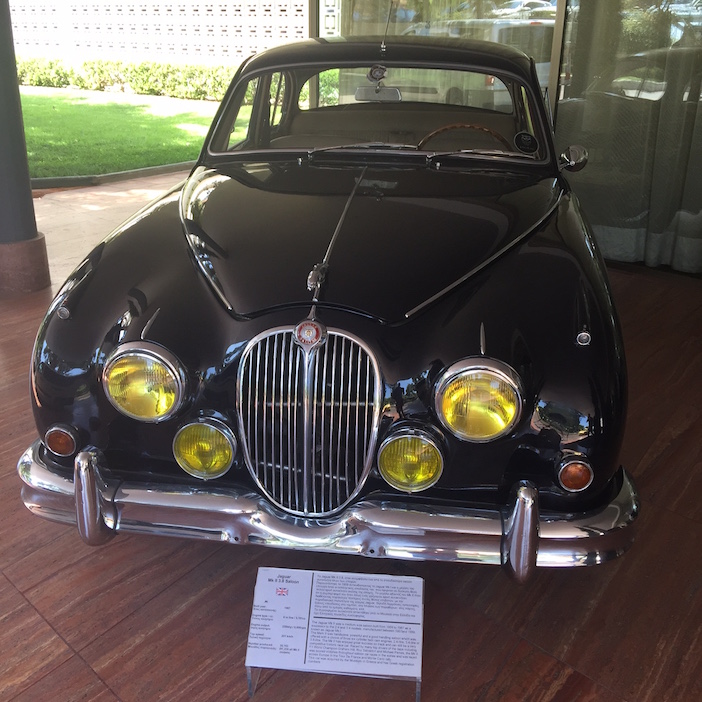 Of course— there are distractions too.
Like what appears to be the remains of an ancient Greek temple or settlement, just beneath my veranda— very well-preserved and cared for by the hotel staff. Who lived here, I wondered, while gazing into a daydream at the ruins.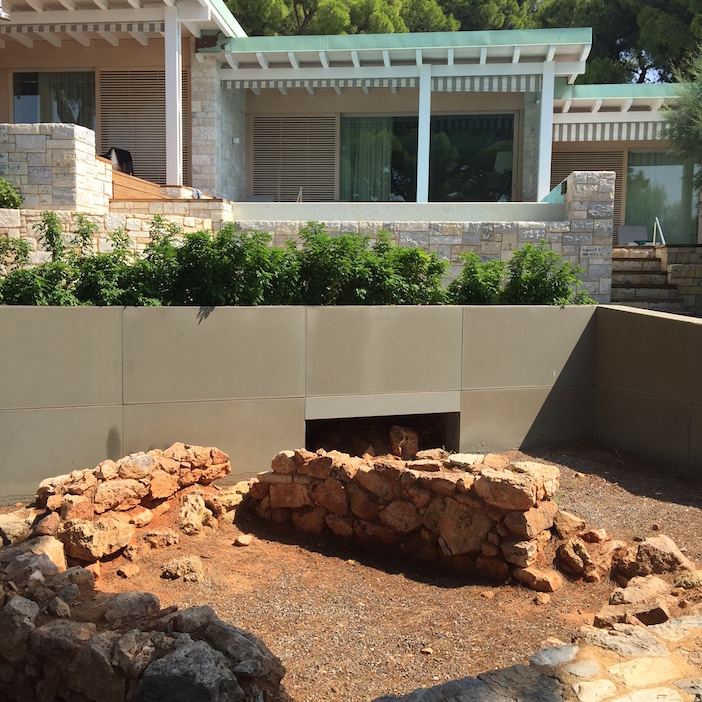 I was also distracted by Christina. She's a boat— not a person, although she was named after one of the most famous people in the world at one point, the daughter of Greek shipping magnate Aristotle Onassis.
I was having my coffee one morning on the Arion's veranda and there she was, fitting right in with all of the other scenery.
My iPad quickly became a search engine for the luxurious ship's history and I spent the next hour reading about the famous celebrities who parties on the ship. Jackie Kennedy, Maria Callas, Winston Churchill.
Incidentally, I wasn't alone in the reminiscing. My Facebook wall became full of friends who were also channeling the Christina O— not to mention getting right up close and personal with her.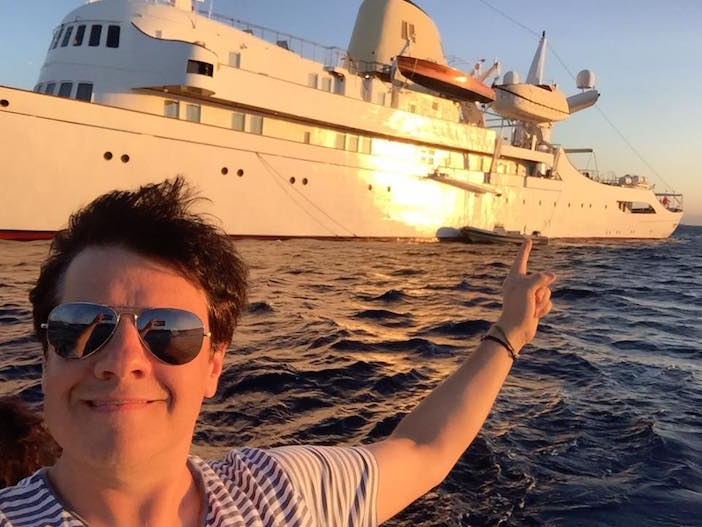 I spent the weekend writing the foreword for a book I am publishing and editing called "It's All Greek to Me" and will include short stories, anecdotes, photographs from my own collection of vintage prints and other things about the Greek experience in America.
The truth is, I was at my most productive state ever— I finished what would normally take me weeks to do in New York City, in less than three days.
For years, Vouliagmeni, and specifically, the bungalows at the Astir Palace, have been my own secret that I've shared with few friends. It's been my secret hideaway where I go to get away.
It's hard to believe this place exists— just a half hour's drive from a city-center of a major world city.
No other major city in Europe has something like Vouliagmeni, less than an hour's drive from its center and a half hour from a major international airport. Not New York, certainly not Paris or London.
---
Is The Pappas Post worth $5 a month for all of the content you read? On any given month, we publish dozens of articles that educate, inform, entertain, inspire and enrich thousands who read The Pappas Post. I'm asking those who frequent the site to chip in and help keep the quality of our content high — and free. Click here and start your monthly or annual support today. If you choose to pay (a) $5/month or more or (b) $50/year or more then you will be able to browse our site completely ad-free!

Click here if you would like to subscribe to The Pappas Post Weekly News Update