The Daughters of Penelope, the women's auxiliary division of the Order of Ahepa, has announced that Chef Cat Cora as its 2014 Salute to Women honoree. President Joanne Saltas commented: "Cat Cora is known the world-over for her cuisine, which is influenced by her Greek heritage. In addition, her philanthropic contributions to society are to be applauded and truly exemplify the mission and spirit of the Daughters of Penelope. We are thrilled she accepted to receive the award."
Cora joins a distinguished pantheon of honorees that have included: Actress Betty White, former First Lady Betty Ford, Ambassador Shirley Temple Black, former White House Correspondent Helen Thomas, former Senator Olympia Snowe, former Foreign Minister of Greece Dora Bakoyannis, and countless other women who were trailblazers and who reached remarkable professional and personal heights.
Cora cannot be at the convention in New Orleans to accept the award. Her mother will attend on her behalf.
It's no surprise that Cat Cora has become a world renowned chef, author, restaurateur and entrepreneur. Her culinary aspirations began at an early age, and by 15, she had developed a business plan for her own restaurant. In 2005, she made television history on Food Network's "Iron Chef America" as the first and only female Iron Chef, and in November 2006 Bon Appetit Magazine bestowed her with their Teacher of the Year Award, an award she calls, "the greatest recognition she could achieve as a chef." That month, she was also honored with another great culinary distinction when she was named Executive Chef of the magazine. With restaurants at Macy's South Coast Plaza, San Francisco and Houston's airports and another at Walt Disney World, Cat's bringing a taste of her culinary influence to both coasts.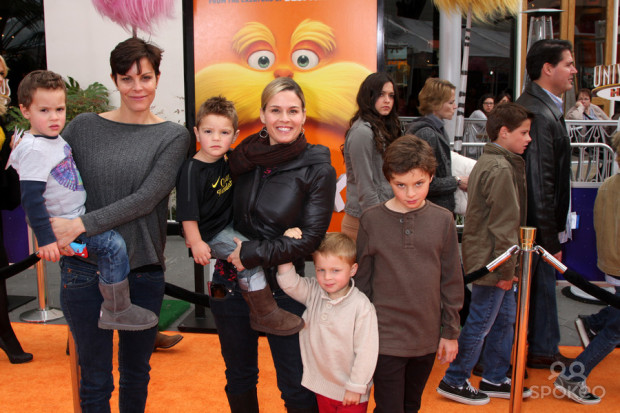 Following advice from her famous mentor Julia Child, Cat left her native Mississippi for New York, where she received the education of her dreams at The Culinary Institute of America. While in New York, she apprenticed with and then worked for Chef Anne Rozenweig at Arcadia and worked at the Beekman Tavern under Chef Larry Forgione of An American Place.
Cat's culinary education continued in Europe completing apprenticeships with two of France's three-star Michelin chefs, George Blanc of Vonnas and Roger Verge. After returning to New York again, Cat honed her skills as a Sous Chef at The Old Chatham Shepherding Company under Chef Melissa Kelly. She soon headed West to plant her roots in Northern California, where she served as Chef de Cuisine at Napa Valley's Bistro Don Giovanni.
Cat made her TV debut in 1999, as co-host of Food Network's "Melting Pot". She went on to host "My Country My Kitchen: Greece," "Date Plate," and was one of the featured hosts on Fine Living's "Simplify Your Life." A documentary, "Cat's In The Kitchen," was also made about her first James Beard dinner in April, 2002.
Preceding Iron Chef America, Cat co-hosted "Kitchen Accomplished" on Food Network, where she worked with a design expert and contractor to surprise a homeowner with a 3-day kitchen makeover. In 2006, Cat appeared in NBC's Primetime Miniseries, "Celebrity Cooking Showdown," where celebrities were paired with famous chefs and competed in a timed cook-off à la Iron Chef America.
In May 2012, Cora stepped out of her chef's jacket into a new role as co-host alongside Curtis Stone for Bravo's new series, Around the World in 80 Plates. The two hosts traveled with 12 chefs competing in a culinary race across 10 countries in 44 days.
In addition to her successful run as a chef, she is also a best-selling cookbook author. Classics with a Twist: Fresh Takes on Favorite Dishes, Cat Cora's Kitchen: Favorite Meals for Family and Friends and Cooking From the Hip: Fast, Easy, Phenomenal Meals are all international best sellers.
She also has a successful line of Greek-inspired and imported food products, in partnership with a Greek company, with high quality spreads, tapenades, olive oil and a host of other products, easily accessible in North American super markets. She also partnered with a well-known cookware company for a line of kitchen products, pots, pans and other kitchenware.
Cat's upbringing in Jackson, Mississippi's intimate Greek community had an incalculable influence on her career. Raised by a family for whom cooking and eating were the center of life, meals at the Cora house often combined spices from the South with fresh cheeses and home-cured olives sent by relatives from the island of Skopelos. Her first cookbook, Cat Cora's Kitchen was inspired by her Greek and Southern heritage and contains many of her family's favorite recipes.
Outside the kitchen, Cat is known for her philanthropy. She is President and Founder of Chefs for Humanity, an organization that originated in response to the 2004 Tsunami disaster. Modeled after Doctors Without Borders, the not-for-profit gathers the culinary community together to raise funds and provide resources for important emergency, educational and hunger-related causes. Recognizing Cat's altruistic determination in the food world, UNICEF named her a nutritional spokesperson to help raise awareness for humanitarian crises around the world.
In June 2010, Cat joined First Lady Michelle Obama as part of her Chefs Move To Schools campaign in an effort to provide nutritional guidance and education from professional chefs to schools nationwide. Cat is presently working on adopting an elementary school near her home in Santa Barbara, CA.
Cat traveled to Ethiopia in February 2012 with Save the Children to help shed light on the side of the global child hunger crisis that doesn't make headlines. The trip included visits to Save the Children programs in the region that promote solutions to the chronic malnutrition crisis.
Cat lives in Santa Barbara, California with her wife Jennifer and their four boys— all of whom are being taught how to cook from an early age.